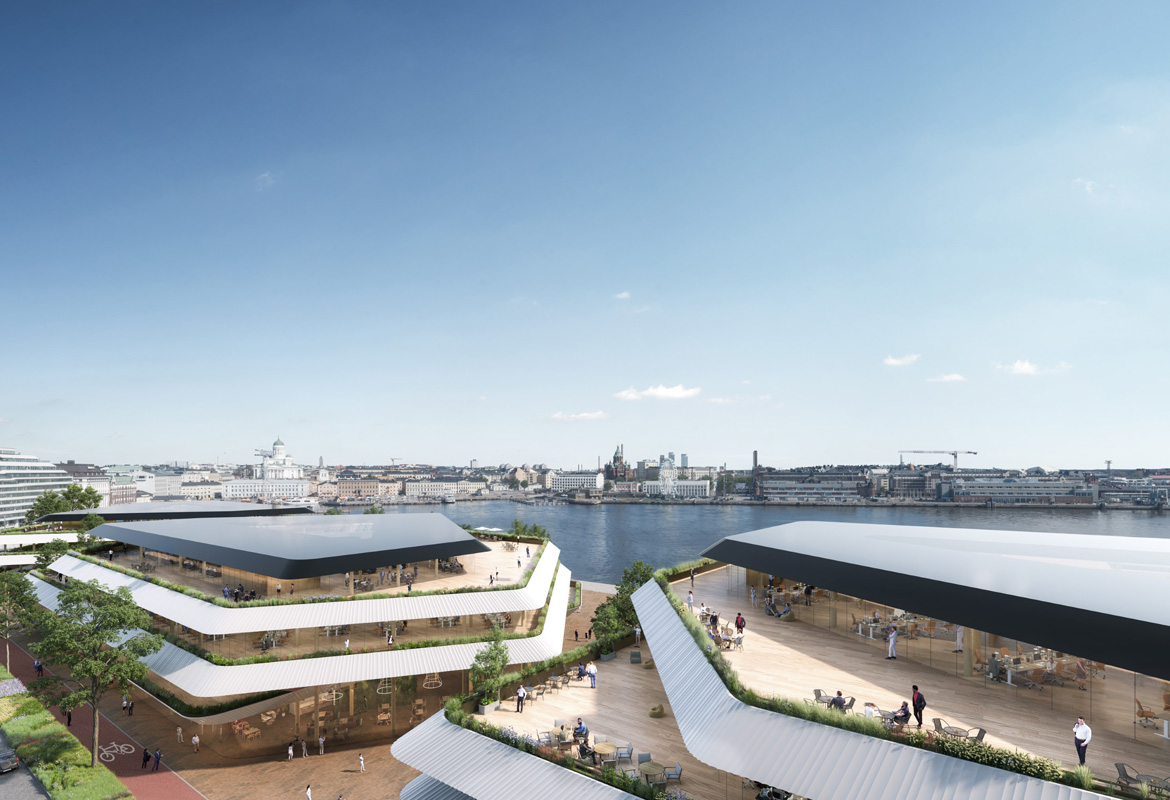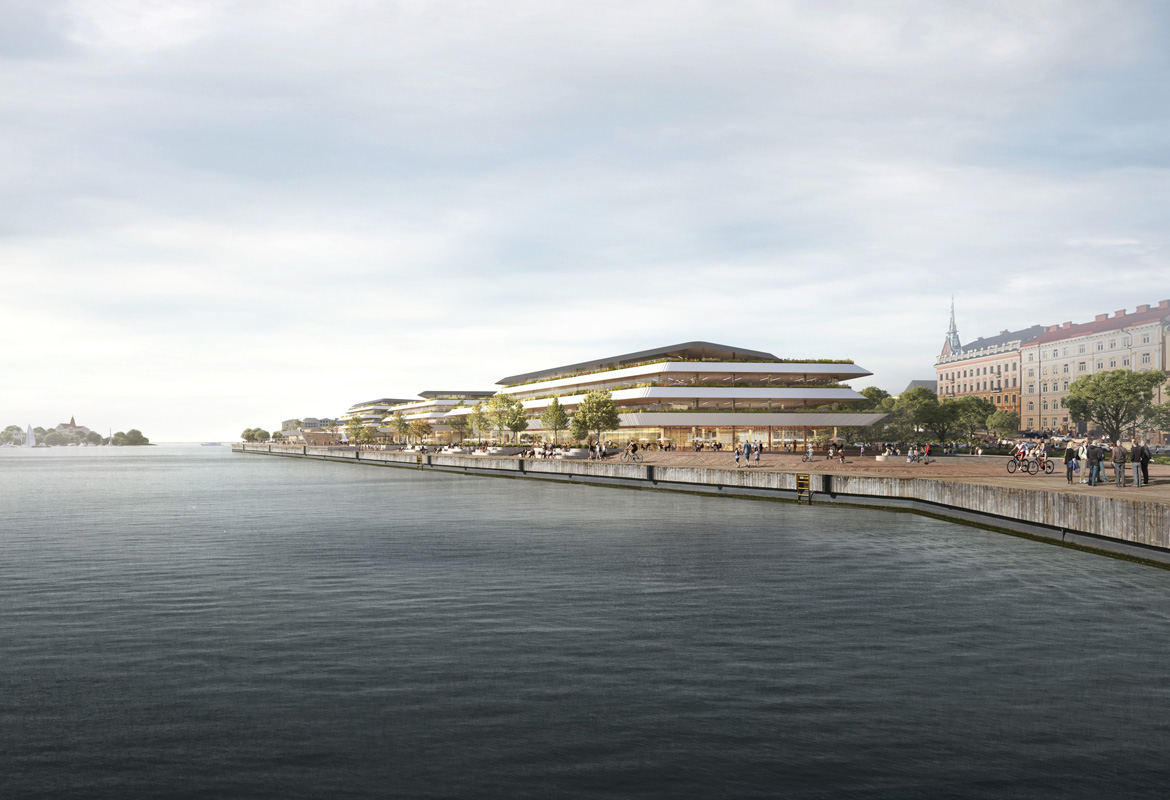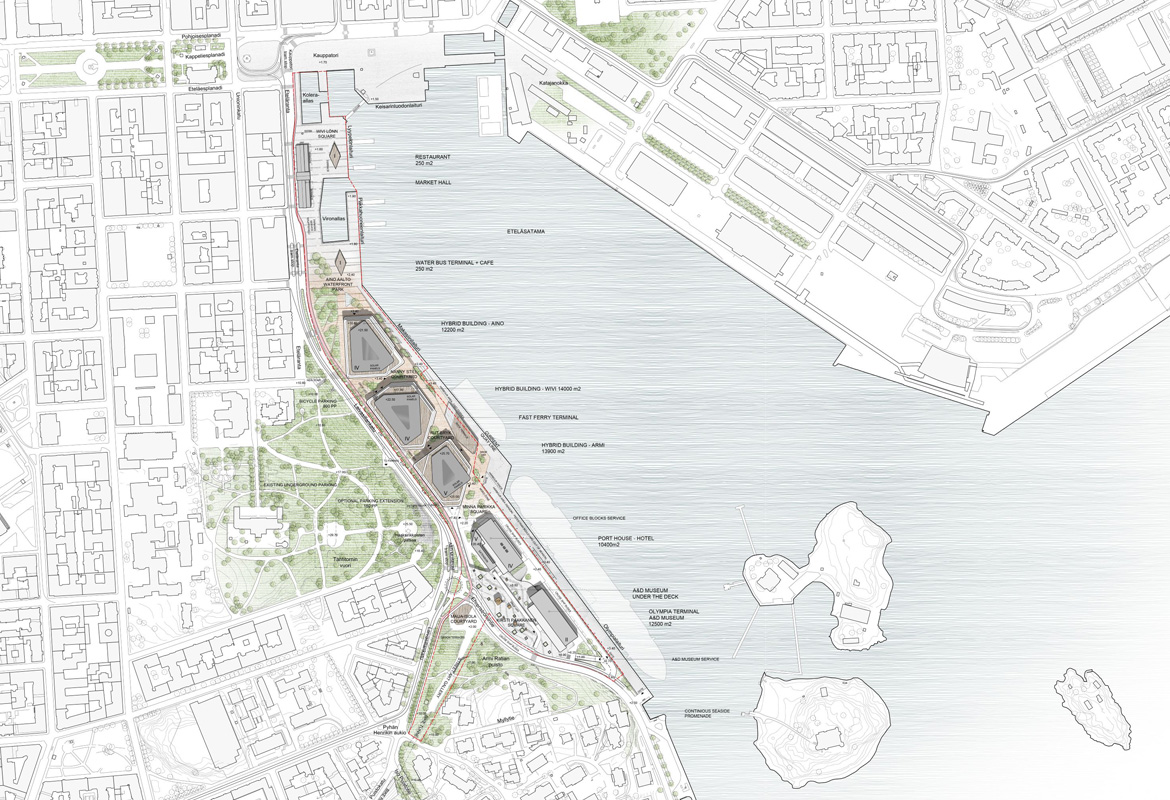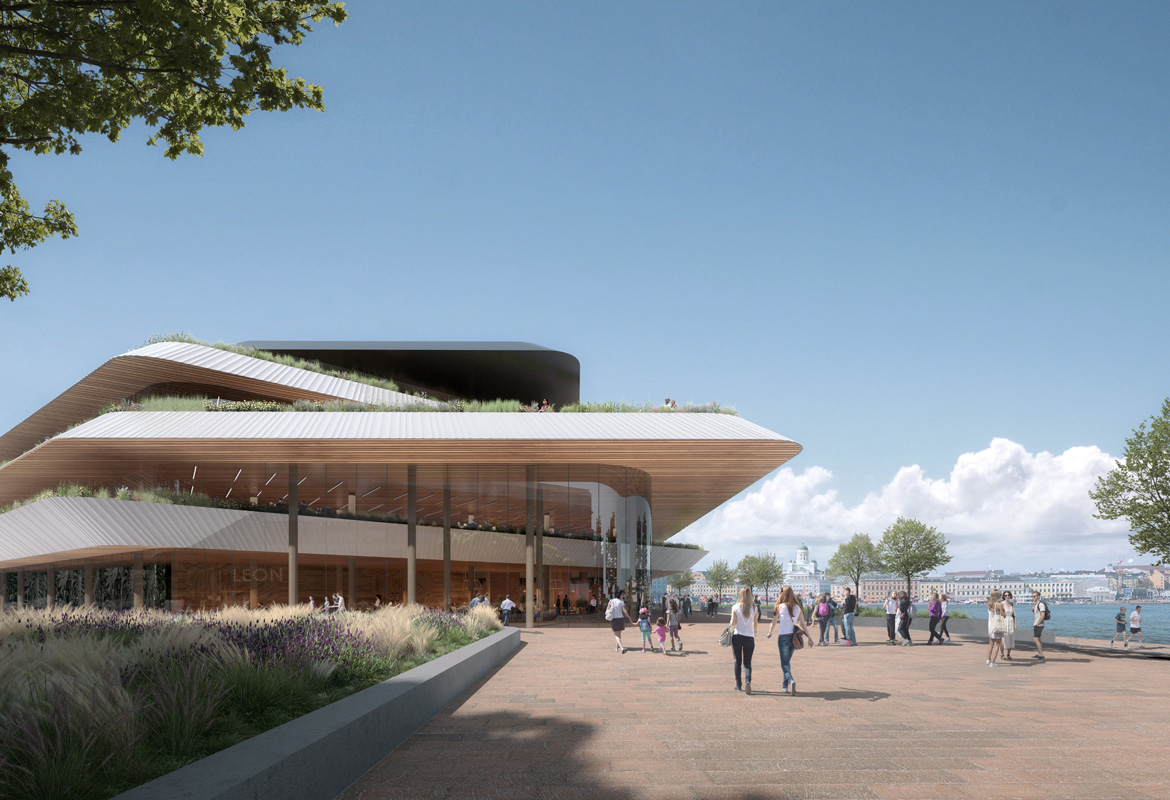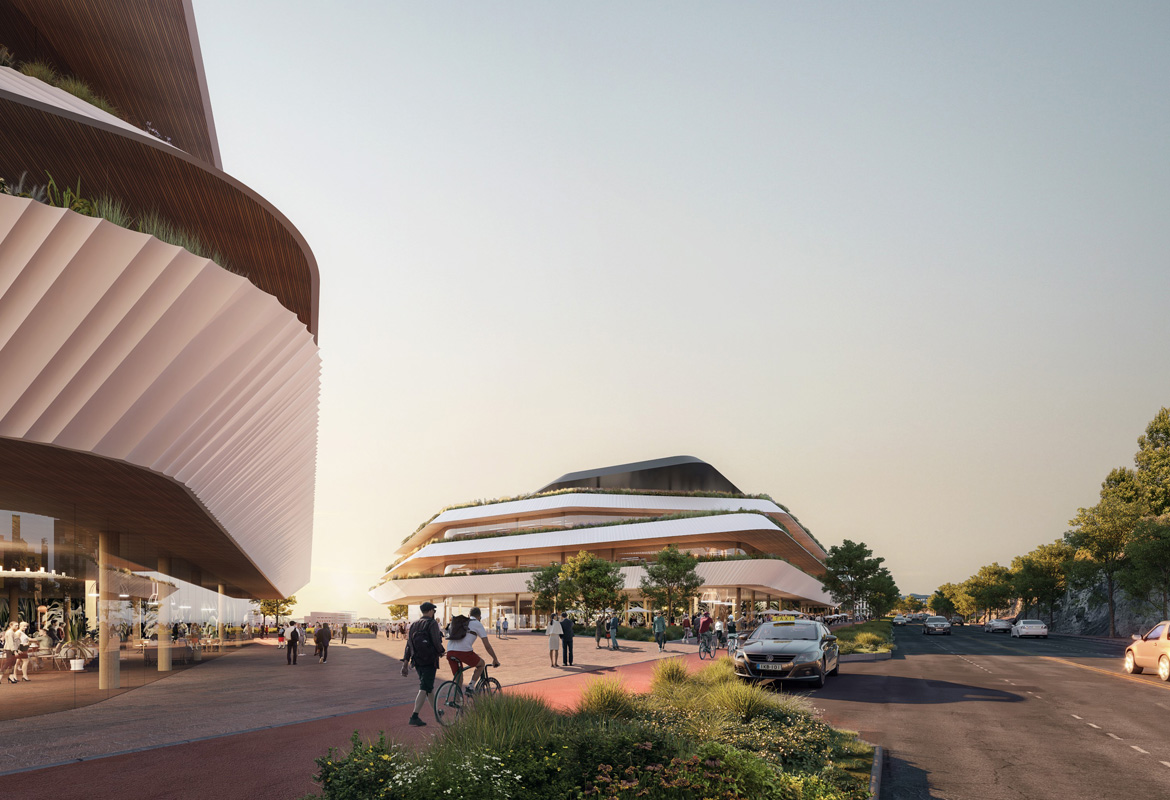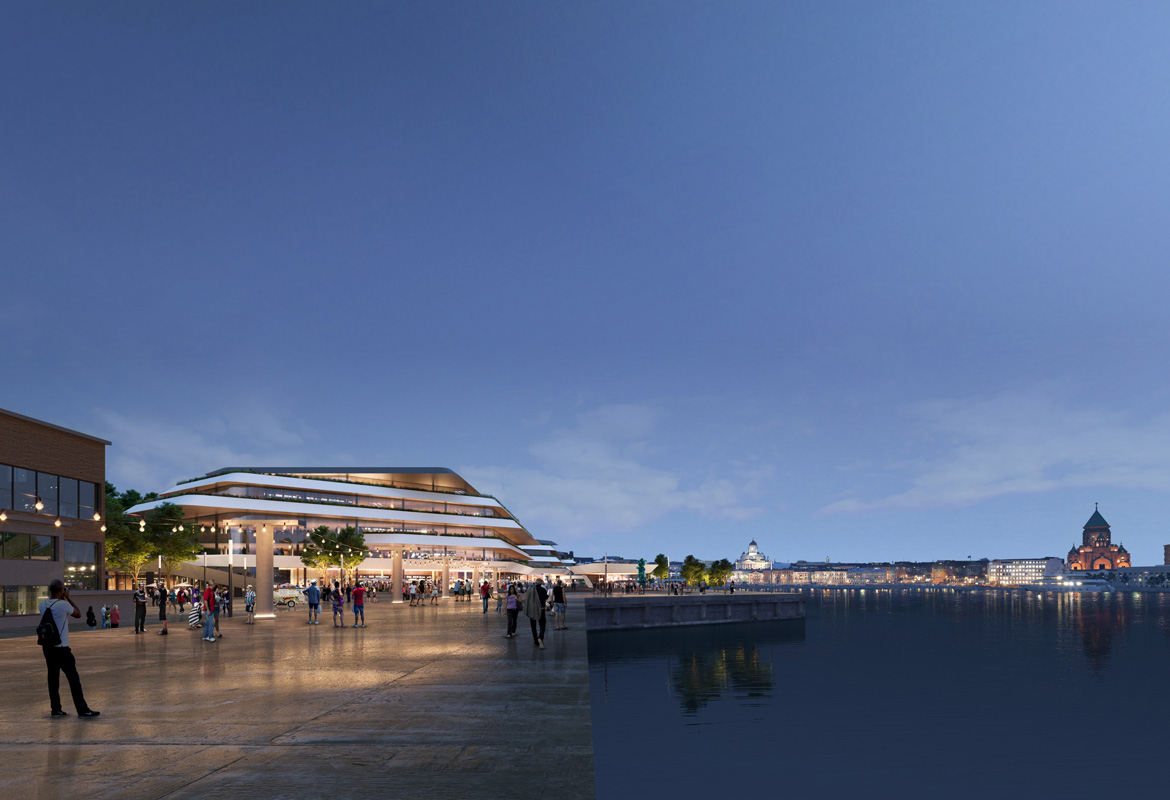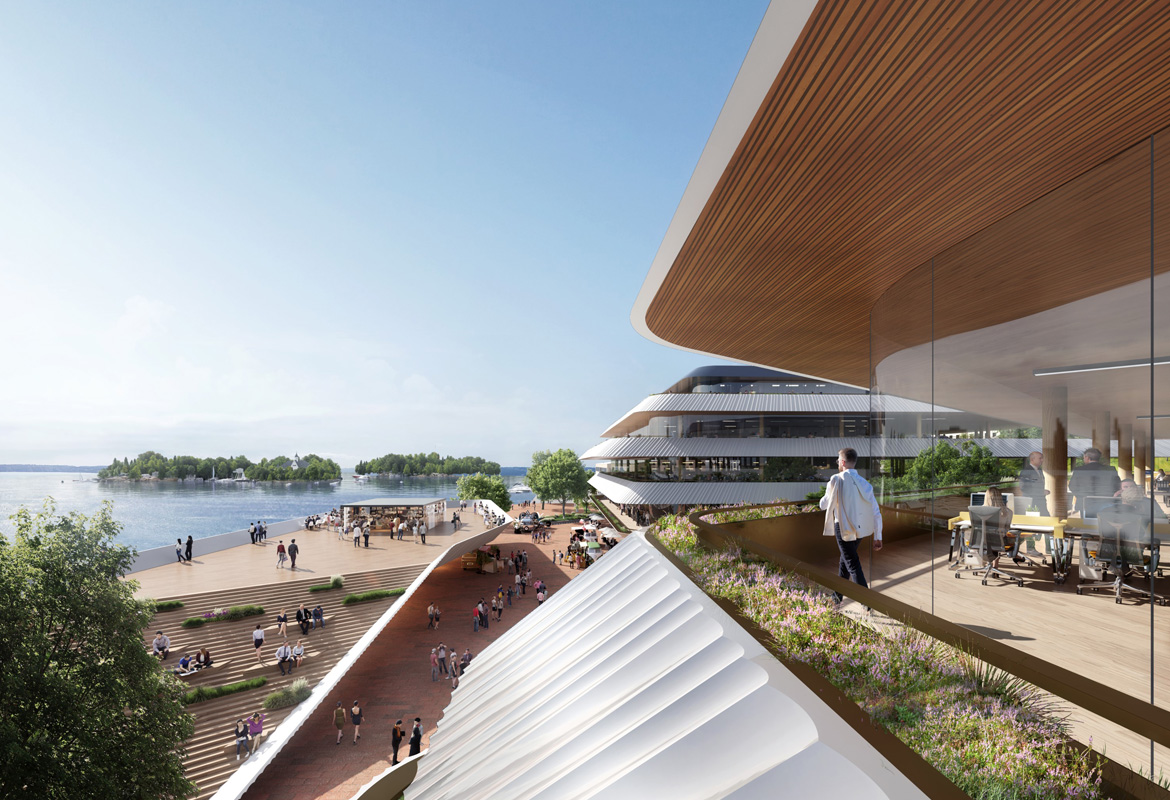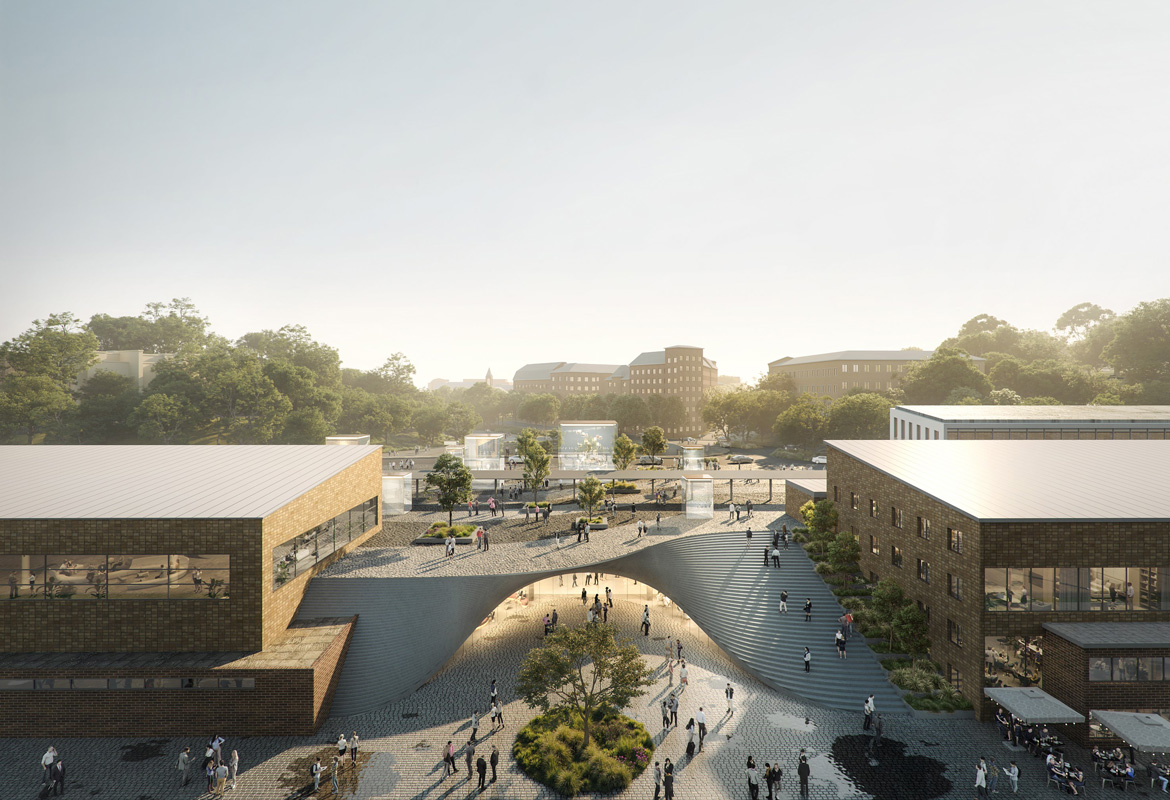 Makasiiniranta: Helsinki Design Promenade
Helsinki, Finland
Competition proposal, 2021
The two-phase Makasiiniranta quality and concept competition was organised by the City of Helsinki to find a partner for the urban development and revitalisation of the western shore of Helsinki South Harbour. The current port area is set be developed into an accessible urban space forming part of the pedestrian city centre and the waterfront trail around the Helsinki shoreline, and is also planned to house the future Architecture and Design Museum along with commercial construction.

PES-Architects was the architectural designer in a consortium selected for the first phase of the competition together with HGR Property Partners, VSU landscape designers and Sweco, alongside 11 Finnish and international design teams.

Our proposal "Helsinki Design Promenade" is based on a holistic urban design vision with a strong green angle: sustainability through repurposing the existing harbour building stock and massing that allows Tähtitorni Park to flow down to the seaside. The common thread that unifies all the proposed alterations is the Helsinki Design Promenade, a route along the shore from the Market Square all the way to the Olympia Terminal museum complex.

The proposal consists of three architecturally strong commercial buildings and the future museum connected to a compact hotel and event centre. In this approach, the museum would be placed in the existing Olympia Terminal building and the hotel complex in the old port buildings.

In terms of context, the design considers the history and important views and vistas of the wider harbour area. The new structures are designed to strengthen the urban fabric and create a connection between the new and historical buildings while minimising the impact to the scenery with an appropriate building height and cascading forms. The new functions open up towards the squares, sea and street in a natural and harmonic manner, setting the stage for vibrant urban life on Helsinki´s waterfront.

Berths are provided for archipelago cruise boats and water taxis, as well as for small private boats visiting the Market Hall from the nearby islands. The concept reflects the presence of the archipelago in the overall design: rocks, shoreline and small, rocky and windy islands with plants adapted to a tough environment.