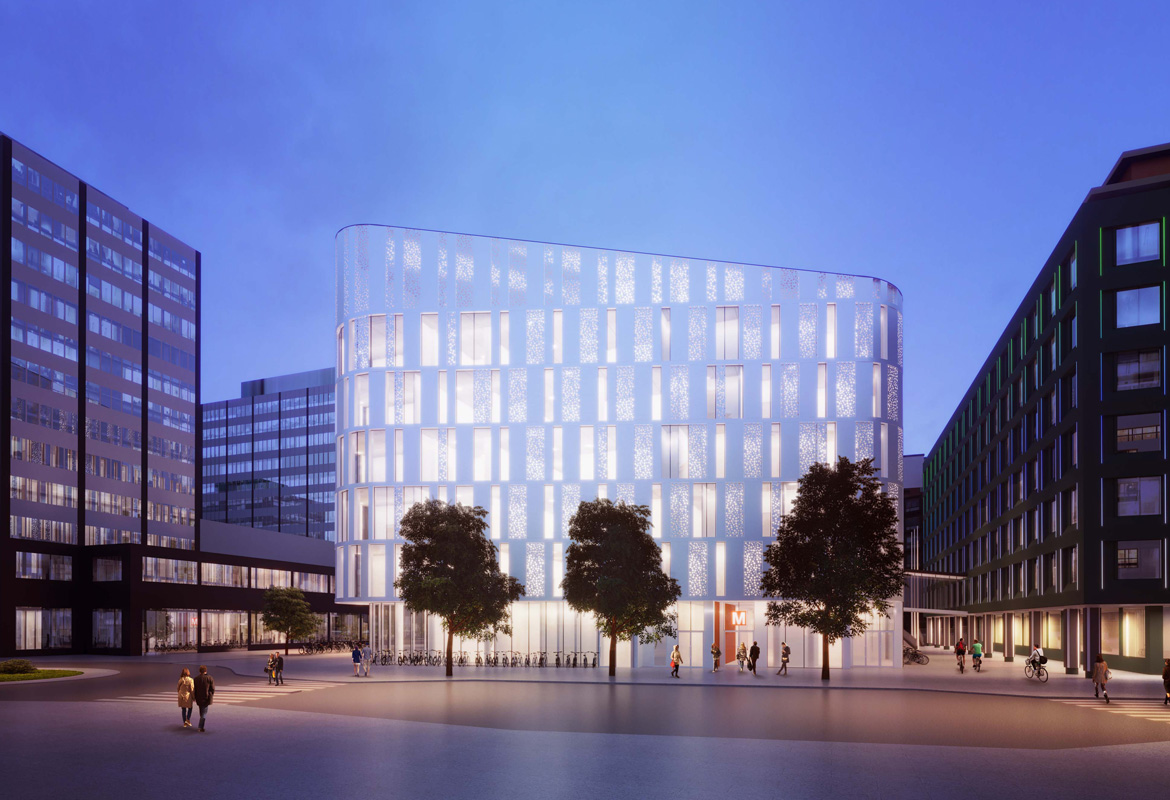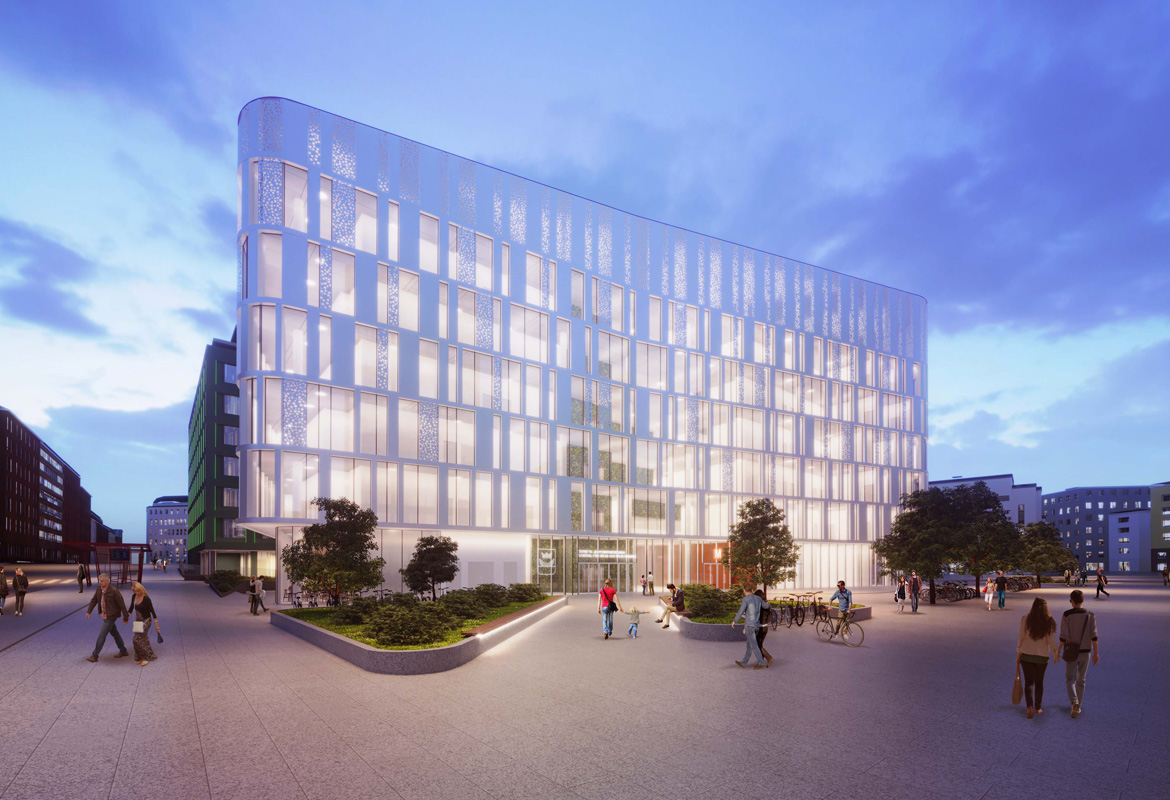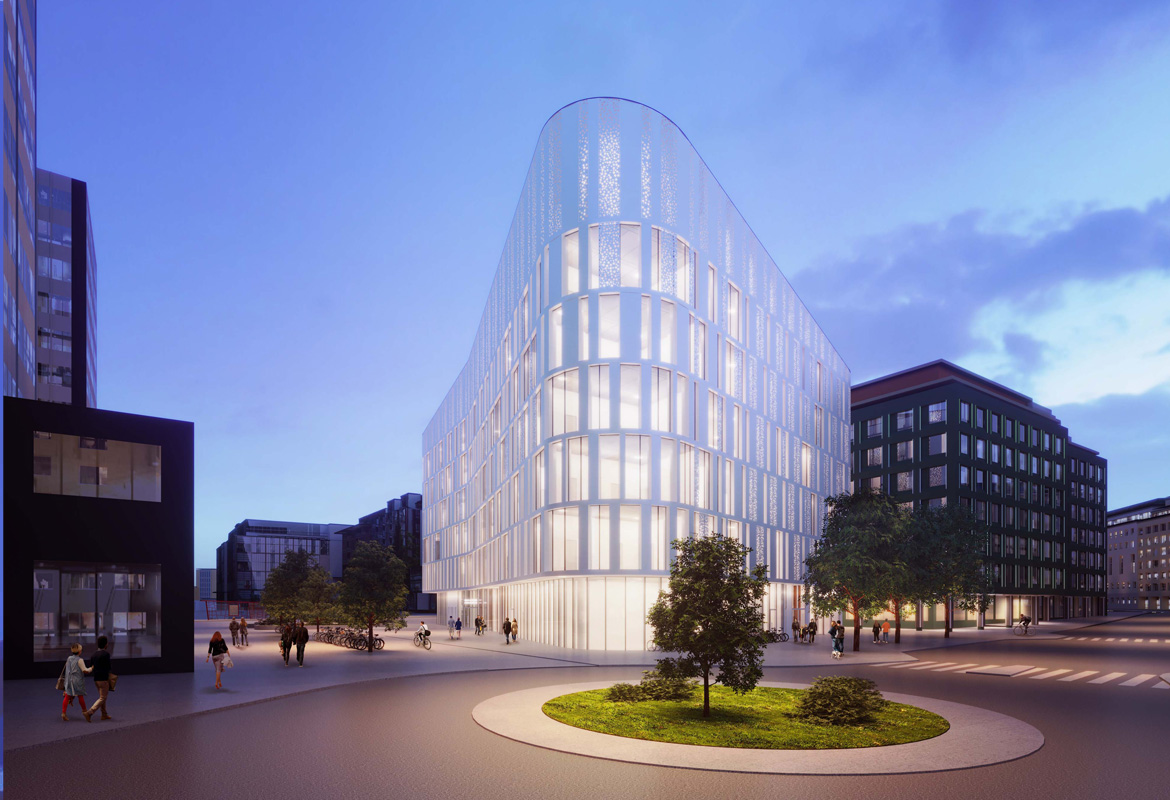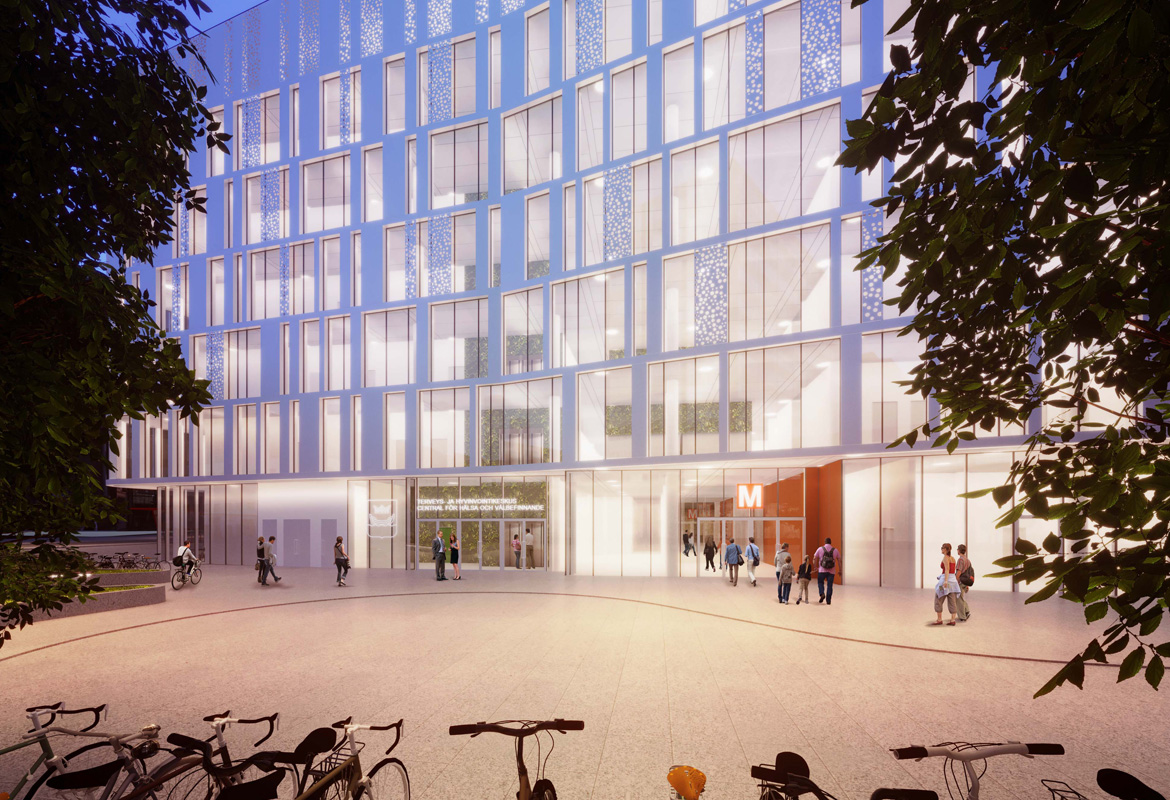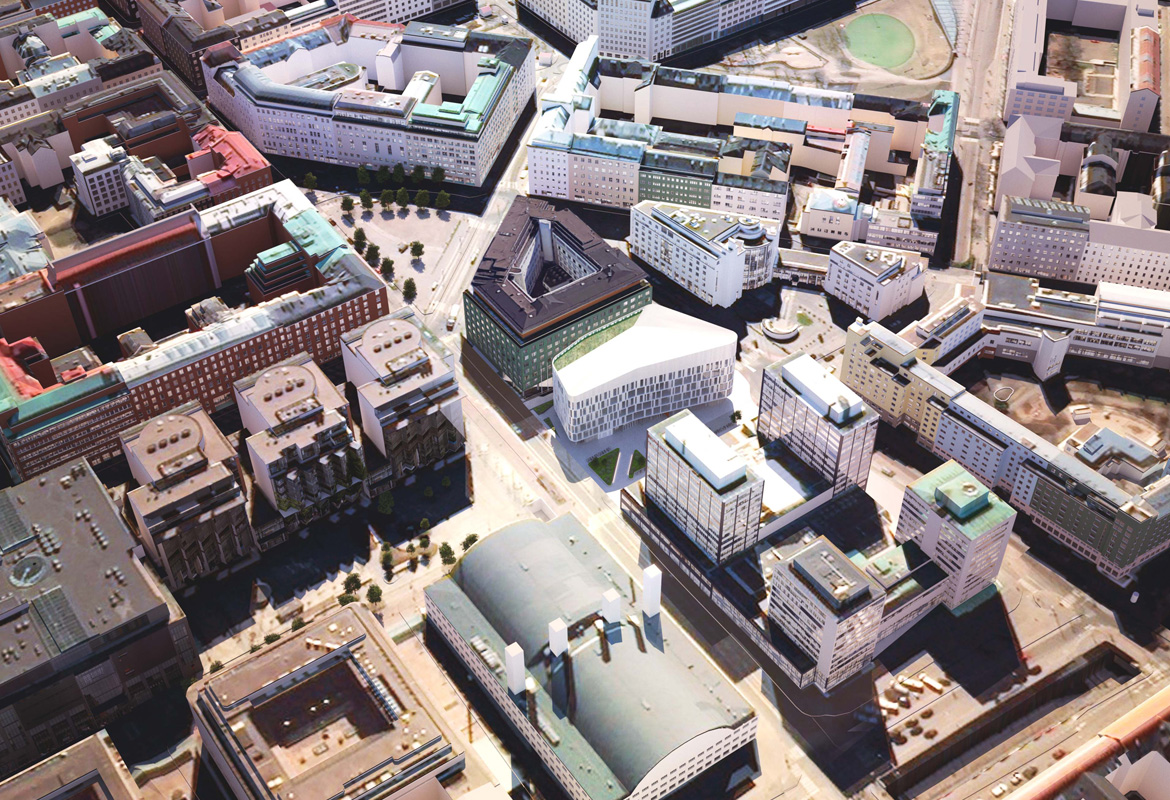 Kamppi Health and Well-being Centre
Helsinki, Finland
Public tendering, winner 2021, in progress
Planning project 2016-2021
Client: City of Helsinki
Project area: 14,000 m²
Estimated completion: 2027
A new health and well-being centre will be built over the Kamppi metro station in central Helsinki. The ca. 14,000 m2 modern health centre will be a large centralised unit providing a full range of health and social services to residents of several central Helsinki districts.

The eight-storey building will incorporate the existing metro station and ticket hall as well as commercial premises at ground level, creating an easily accessible, inviting service hub for Helsinki residents.

The project requires exceptionally detailed design and high architectural standards due to the sensitive urban location in a prominent site surrounded by several architecturally significant buildings, including the adjacent Sähkötalo (Electricity Building) designed by Alvar Aalto. PES-Architects was also involved in the prior needs assessment and project planning phase with the City of Helsinki.

Construction is estimated to start in early 2023, with the building ready for inauguration in 2027.