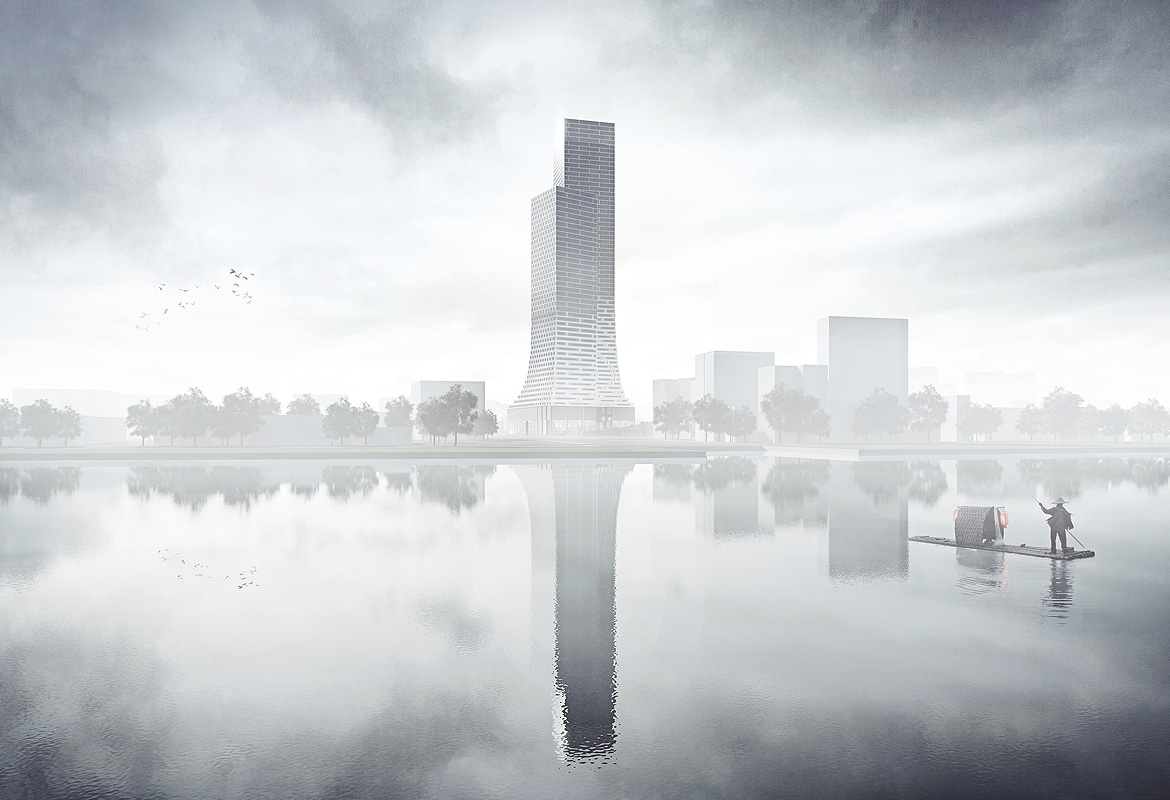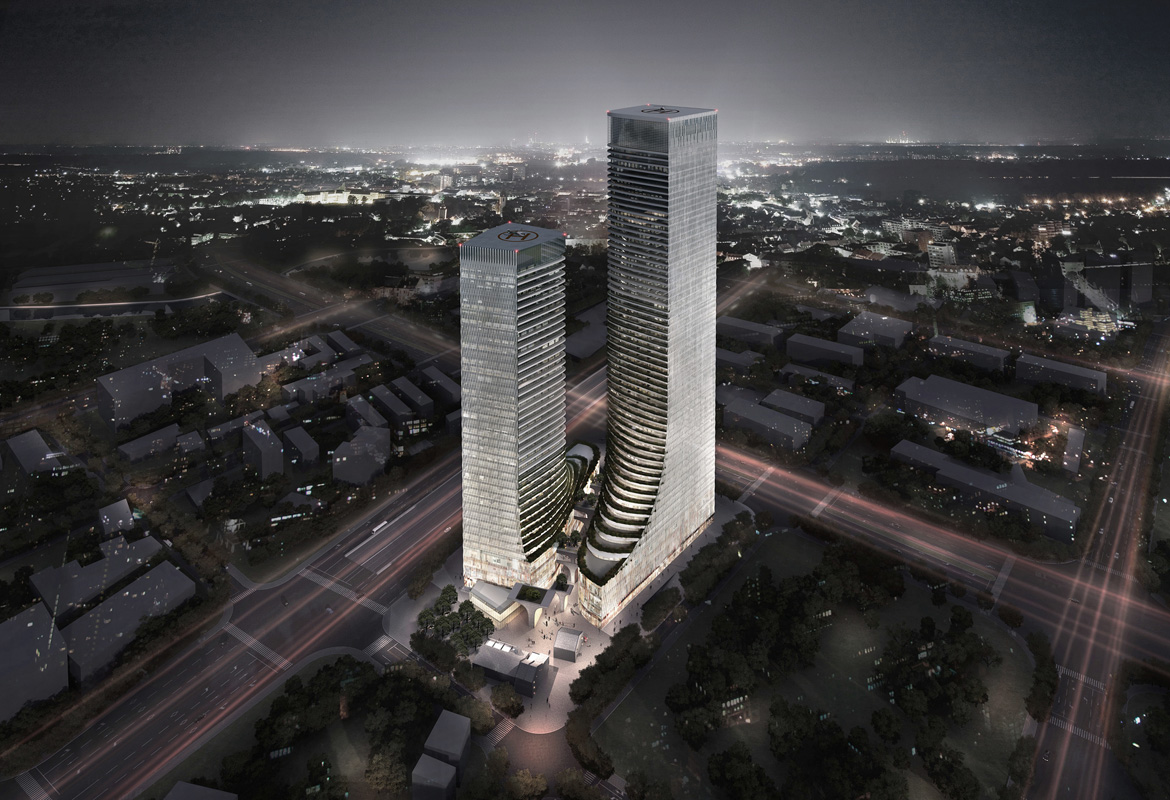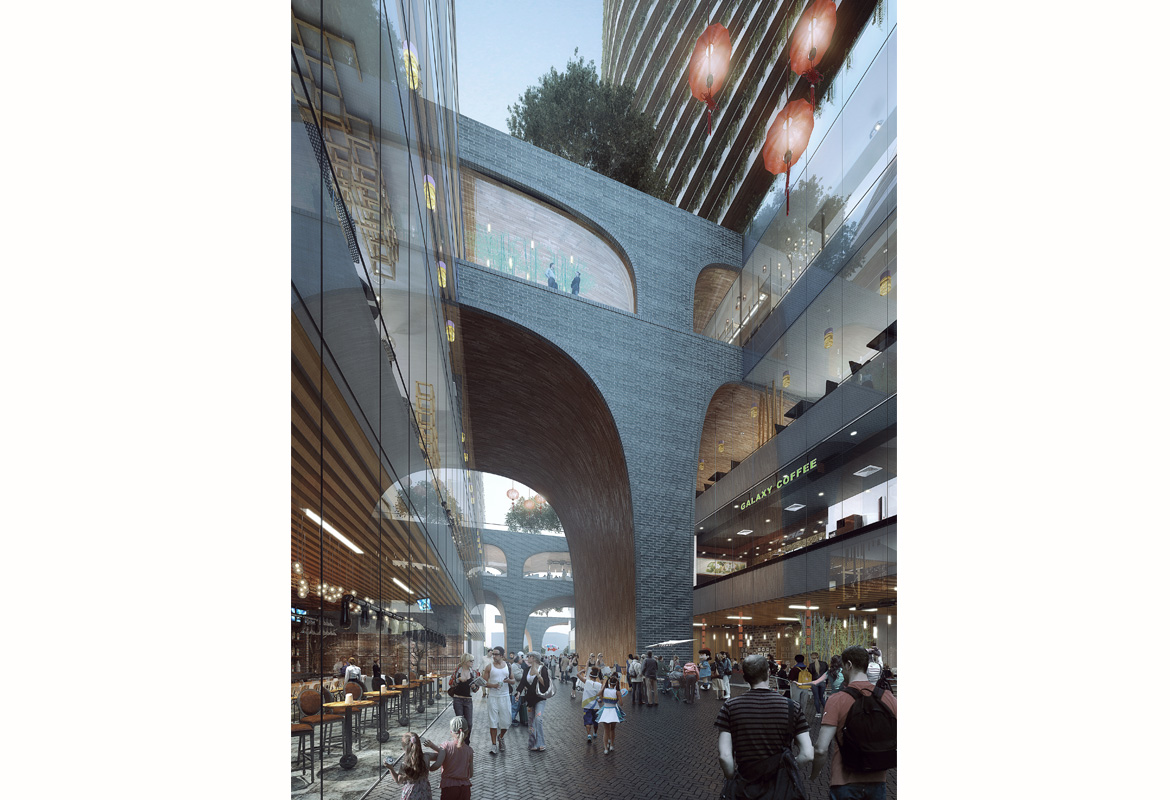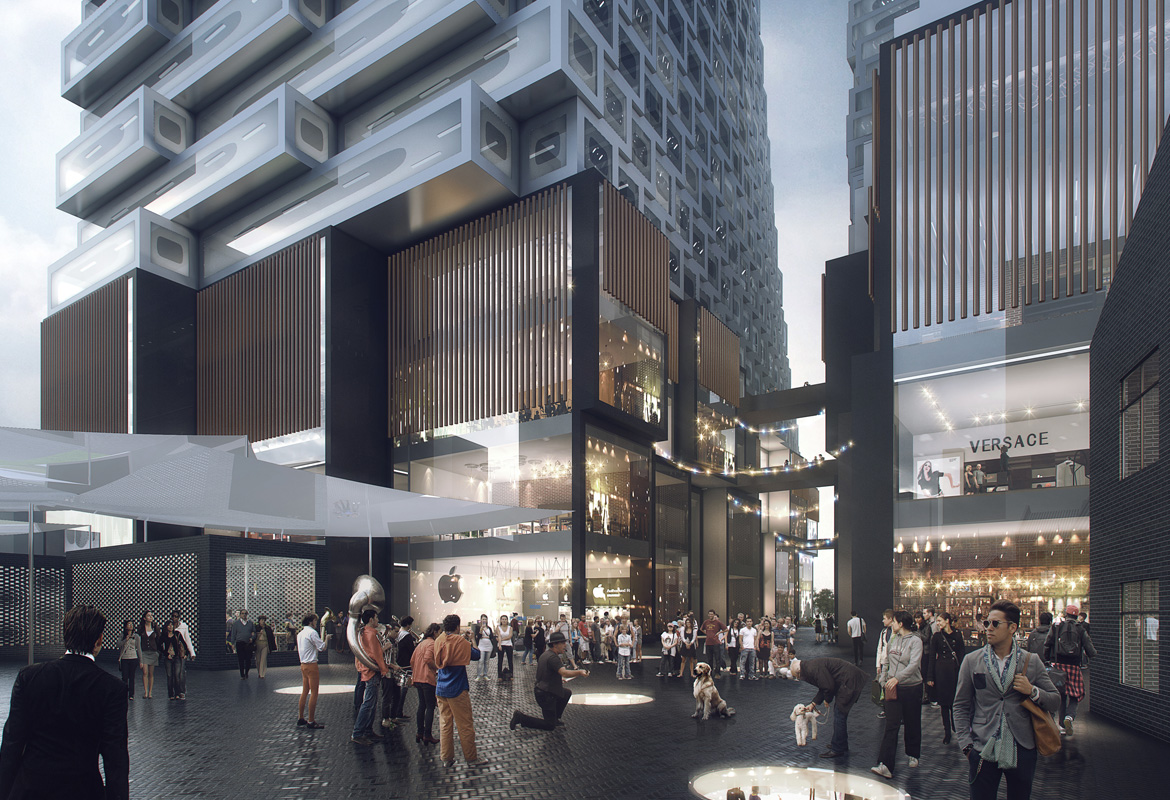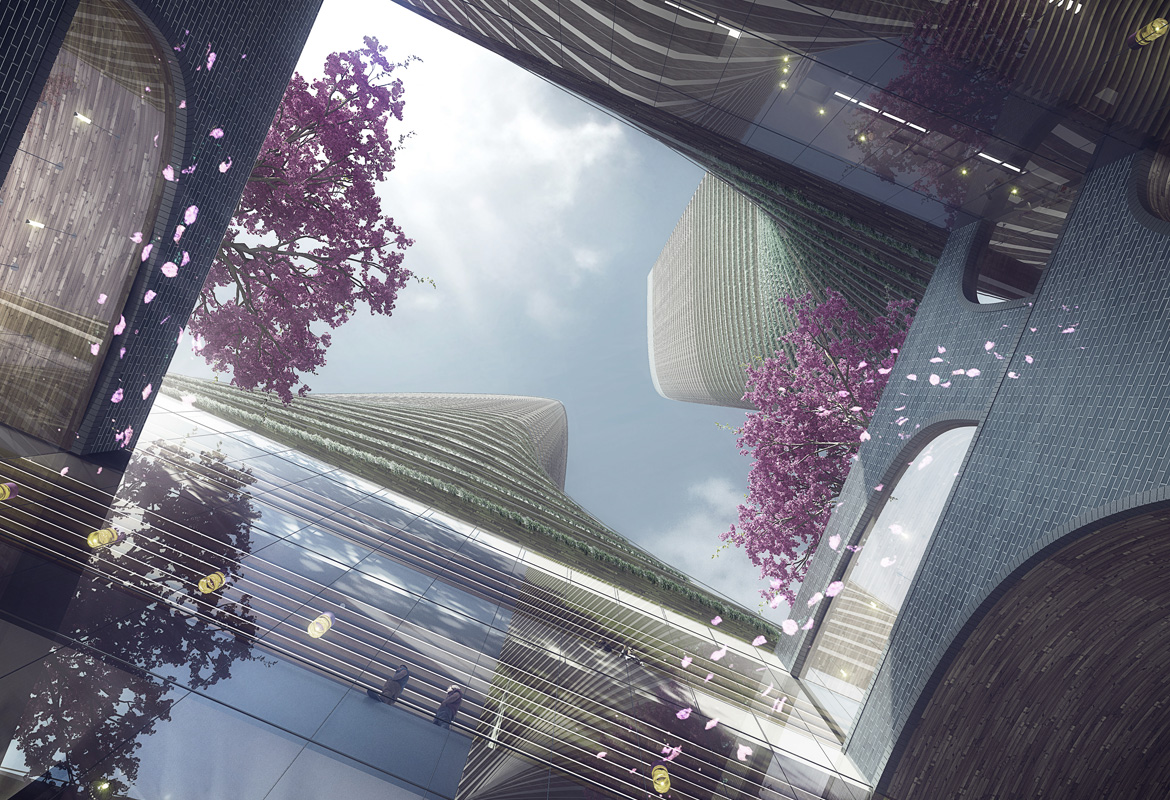 Guangzhou Xinlongsha Highrise
Guangzhou, China
Year of commission: 2017
Client: Guangzhou Jinsi Real Estate Development Co., Ltd.
Size: 209,520 m2³
The importance of this project and its image as a landmark is defined by its location at the intersection of two main traffic arteries. The design programme specifies two high-rise towers and a rather compact commercial area. As this cannot compete with larger malls, it should attract customers through its architectural image of an urban living room and by being branded as a "Lifestyle Mall".

To create a strong urban space, the towers are individually integrated into four-storey commercial bases. This leaves an open street for pedestrians to pass freely across the site. The 16-metre-wide gorge between the towers creates an experience of being in the midst of the Finnish or Chinese wilds, or on an urban street in Manhattan, New York.

As much free space as possible is required on the ground floor by the authorities. This is achieved by a network of one main passage and five side alleys, all leaving 10 metres (two floors) of free space above. The "Moon Gate Gallery" commercial concept consists of two-storey "Moon Gate Village" blocks with two commercial floors on top and two commercial levels underground.

Arched "Moon Gate Tree" structures guide pedestrians from the metro station in the south-east to the historical plaza and urban area in the north-west. These structures also connect the commercial upper floors on both side of the central passage.

Offices and service apartments are located in the 275-metre south tower, while the 200-metre north tower houses loft apartments.

The towers have two distinctive facades: the horizontal, softer facades face each other, creating a sense of two towers in communication, whereas the vertical, harder facades overlook the streets. Both facades are designed to block direct sunlight to save energy. Vertical greenery on the terraces of the soft facades also provide user-friendly and ecological value for the project.

The main inspiration for the project is Finnish nature, in reference to the Nordic lifestyle, based on a balance between work, leisure and nature. This concept finds its inspiration in the gorges of the Finnish forests and the curved lines of the islands in the archipelago.

The historical reference for the project comes from the site, which once housed the Guangzhou Pearl River Piano Group, the world's biggest piano manufacturer. This was the inspiration for the curved lines of the towers, resembling the dynamic form of a grand piano.

The historical building on the north side used to be the Tongsheng Machine Factory, which produced machines for the famous Qiaoming Match Factory. The smaller historical building was the residence of the director of the match factory. This building had a wall with a moon gate, our reference for the "Moon Gate Gallery".