Our mission is to be an innovative, reliable and co-operative design partner
PES-Architects is one of the leading and most international architectural design firms in Finland. Professor, Architect Pekka Salminen, founded the company in 1968, giving the office over 50 years of continuous success, based on creative talent, hard work and commitment to finding outstanding solutions to complex projects.
Our planned and built projects are significant and include such complex public buildings as theatres, airports and railway terminals, as well as university buildings, schools, sport facilities, retail developments, office buildings, housing developments and demanding refurbishment projects. Besides architectural design, our design activities also include interior design, urban planning, structural design and project management.
We operate mainly in Finland and China but have also carried projects in the Gulf Region and in Russia. We have operated in China since 2003 and in 2010 we opened our Shanghai office.
We have a diverse and international design team representing over 10 different nations, with over 60 members of staff operating out of our Helsinki office with a further circa 10 located in our Shanghai office
In our design process we use the latest BIM-modelling technology with AutoDesk Revit Architecture, for which we have over 40 BIM licenses. We also use Rhinoceros, Artlantis, SketchUp and Adobe programs.
Sustainable design, in terms of ecological, economical and architectural quality, is essential and is a self-evident part of our design solutions. We are constantly expanding our cooperative network of specialists in various sustainability and energy saving engineering fields. We are committed to continuing and expanding these partnerships to address challenges in design and to provide cross-disciplinary and creative solutions to our clients..
Partners
Tuomas Silvennoinen
Senior Partner, Architect SAFA, President, Design Director
Jarkko Salminen
Senior Partner, MSc, Civil Engineering, CEO
Arttu Suomalainen
Senior Partner, Architect SAFA, Chief Architect, FISE AA-PS
Pekka Salminen
Founding Partner, Professor, Architect SAFA
Pekka Mäkelä
Partner Architect, Design Manager, Deputy CEO
Sami Lauritsalo
Partner, Architect, Design Manager/ Project Development
Kai Lindvall
Partner, Designer, Design Manager/ Interiors
Martin Lukasczyk
Partner, Architect SAFA, Project manager/ Performance Spaces

Design and Project Managers
Mariitta Helineva, Architect, Project Manager
Jyrki Lottonen, Architect SAFA, Project Manager
Satu Mattila, Interior Architect SIO, Project Manager
Jouni Rekola, Architect SAFA, Project Manager
Milla Vuorinen, Architect SAFA, Project Manager

Architects and designers
Rania Abid, Architect
Hanna Aho, Architect SAFA
Teija Anttila-Minkkinen, Interior Architect, Artesan
Margarita Ailoranta, Architect
Aino Aropaltio, Designer MA
Christina Blom, Architect SAFA, Project Architect
Eleanna Breza, Architect SAFA
Cristian Coniglio, Architect
Erkki Dankwa, Architect BSc, Project Architect
Nelly Formoso, Architect
Martin Genet, Architect MA
Mengxue Gu, Architect
Jasmine Haavisto, Design Assistant
Hannes Halttunen, Architect MSc
Senni Helenius, Interior Designer, Artesan
Vesa Hinkola, Architect SAFA, Senior Architect
Maria Holthoer, Interior Architect
Ilona Holkko, Interior Architect
Essi Ilola, Master of Interior Architectural Design
Anniina Ikäheimo, Designer MA
Tuomas Järvinen, Architect MSc,
Project Architect, LEED AP
Reetta Kalli, Architect
Matti Kankkunen, Designer MA
Mikko Karppanen, Interior Architect SIO
Saara-Maria Koskinen, Project Architect
Janne Kähkönen, Project Architect
Fabiola Liffländer, Interior Architect
Emanuel Lopes, Architect MSc
Toivo Moustgaard, Architect SAFA, BIM Development
Antonia Sonntag, Interior Architect
Oskar Suomalainen, Architect
Jessica Muroke, Interior Architect
Miikka Penttinen, Architect SAFA
Beatriz Redondo Navarro, Architect MSc,
Simon Richardus, Architect MSc
Okko Vaara, Graduating Architect
Edita Valenius, Interior Architect
Janne Vesterinen, Architect SAFA
Suvimarja Vuontela, Interior Designer, Artesan
Yan Peng , Project Architect
Cillian Warfield, Architect SAFA
Li Wei, Architect BSc
Yizhou Zhao, Architect Msc

Administration
Tiina Efrati, Graphic Designer, Project Assistant
Yariv Efrati, Administrative Manager
Berit Nordman, MA, Communications
Soile Rajaharju, BBA, Financial Assistant
Miska Ylönen, HR & Financial Controller

PES-Architects Consulting (Shanghai) Co.Ltd
Linli Lai , Architect MSc, Grade A licensed Architect, General Manager, Partner PES-Shanghai
Jyri Eskola, Architect SAFA, Int'l. Assoc. AIA, MArch, China Development Director, Partner PES-Shanghai
Xiaojing Guang, Architect MSc, Grade A licensed Architect
Fangjie Xie, Architect, PhD candidate
Jian Dou , Architect BSc
Yu Feng,, Architect MSc
Lanyue Mei,, Architect BSc
Minmin Xu, Marketing Coordinator

STUDIO
Office building 1976, atelier 1987
Extension and renovation 2008, 2013


A working environment for the architecture office in a building for which the appearance of the facades
as well as the interior is based upon a simple wood frame construction system: laminated wood beams on twin posts. A flexible furniture system compatible with the building has been designed for the office.

The atelier's spatial structure is built around three elements that represent continuity in building: a cast-iron staircase, a tile stove, and a model of a wooden sailboat. The 19th century cast-iron staircase was found among
the demolition salvage of a construction firm. The oven, probably designed at the beginning of the century by
Valter Jung as part of the selection offered by Tampereen Kaakelitehdas (Tile works) is located in a concrete inglenook, which may be seen as an oversized fireplace "fit for roosting an ox".

The sailboat model is situated in a showcase which projects out from the facade next to the private entry. The north-east-facing atelier window slopes inward, following tradition. The window of the kitchen-cum-meeting-room slopes outward and connects the interior to the front garden, which is surrounded by a concrete block wall. The covered patios of the office have been extended on the atelier side with various outdoor areas. Paving materials include concrete, red brick, wood, cobblestone and natural stone in various combinations.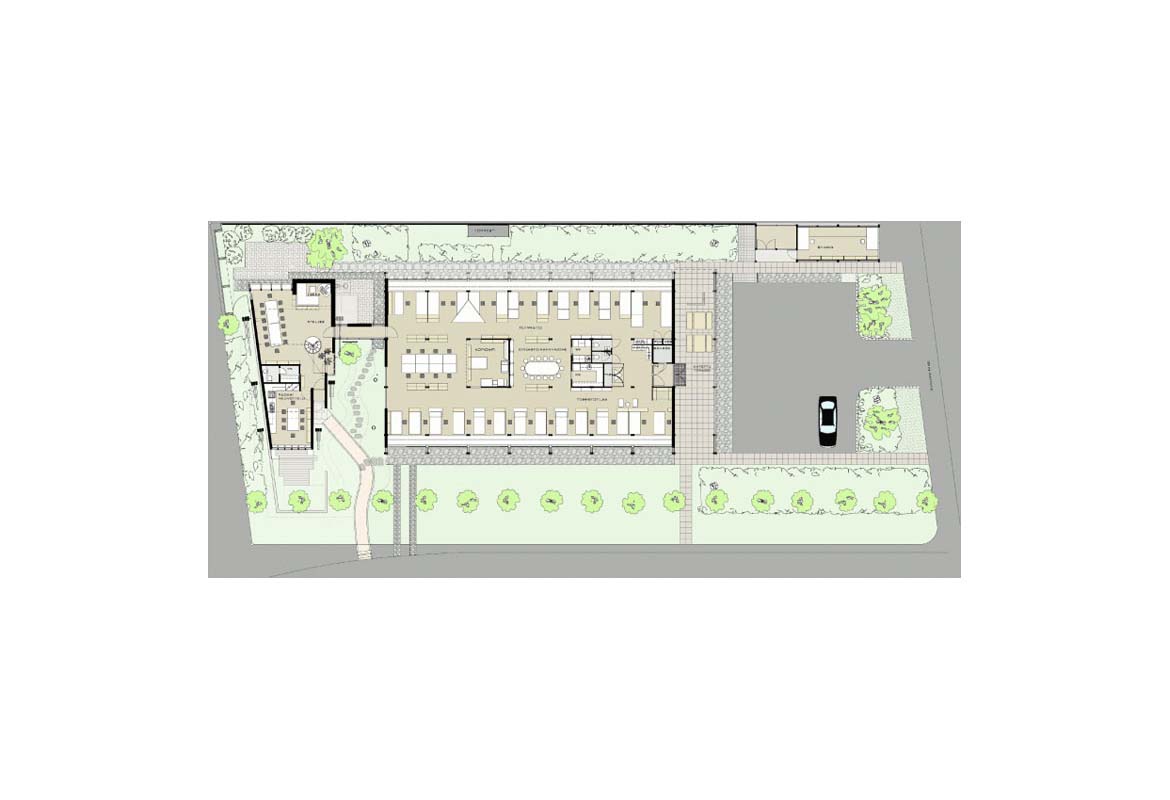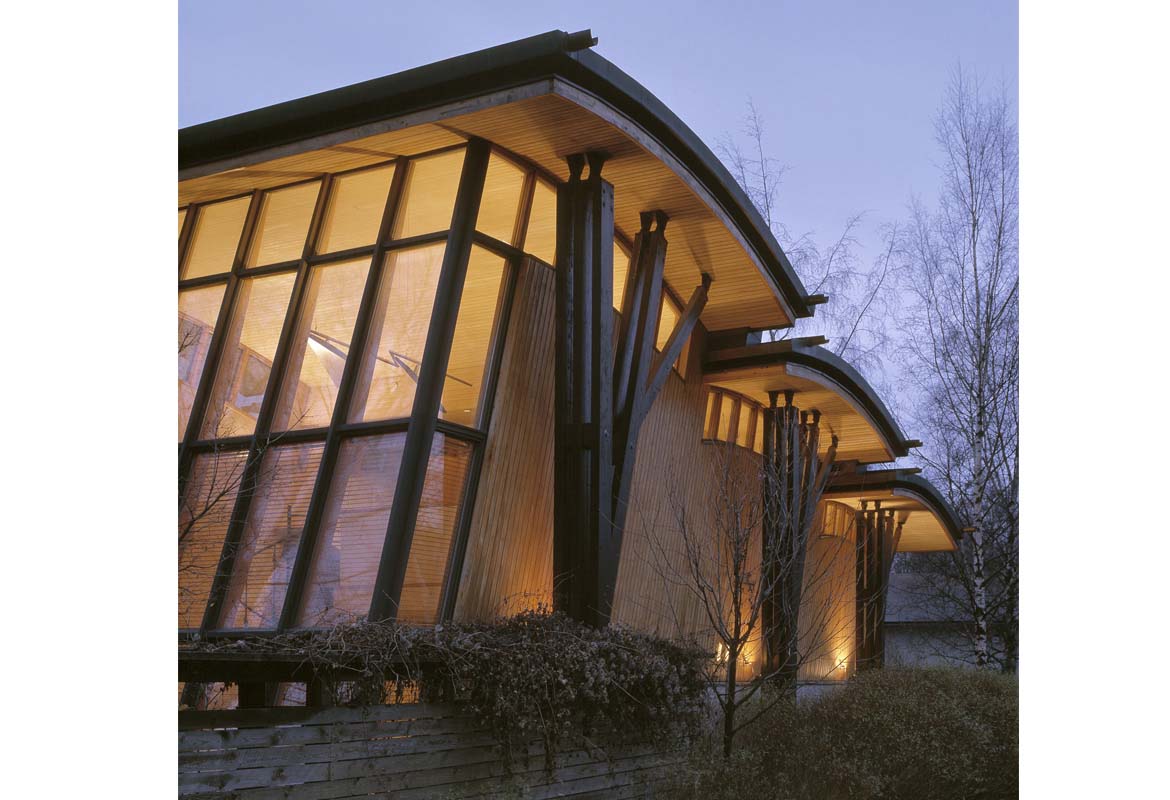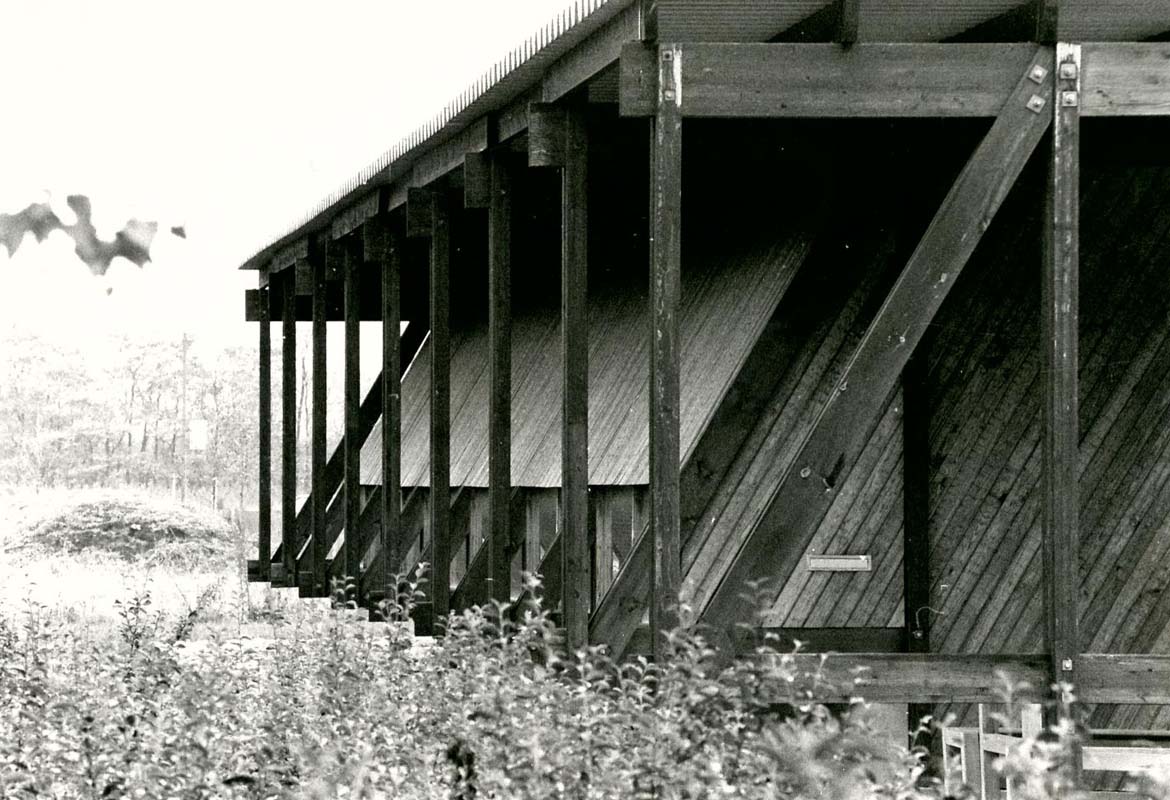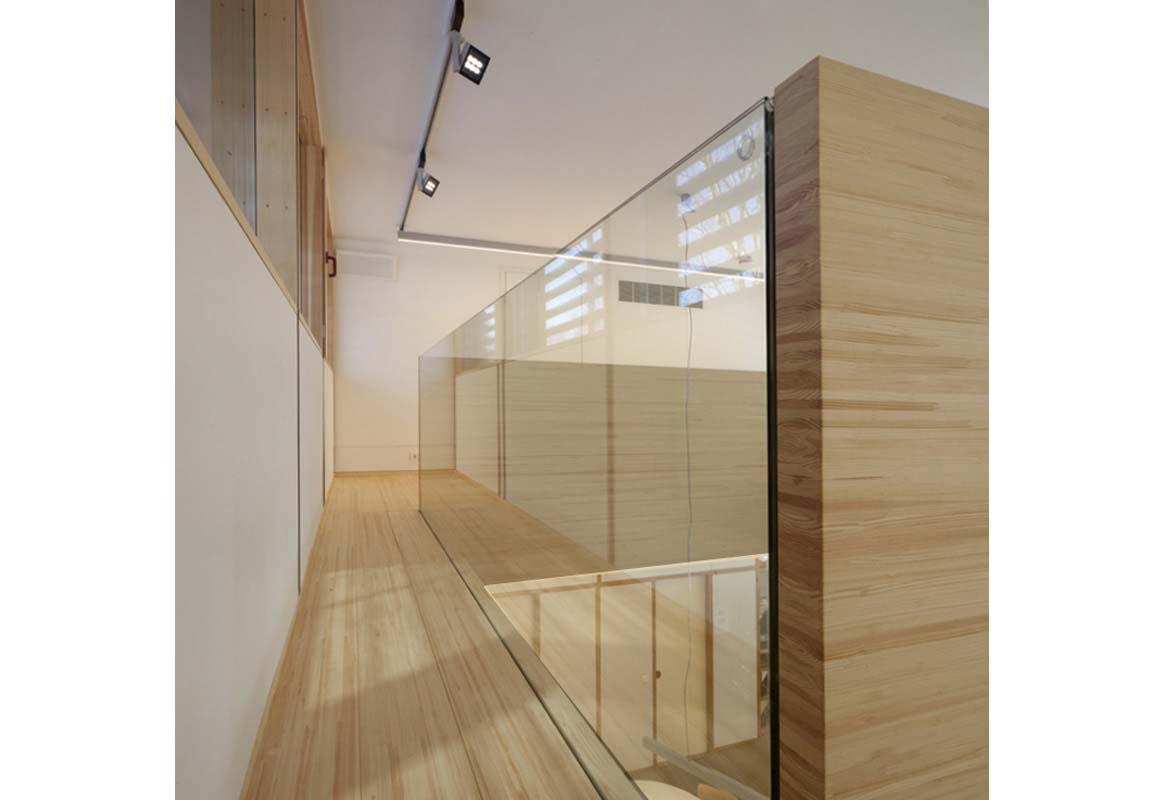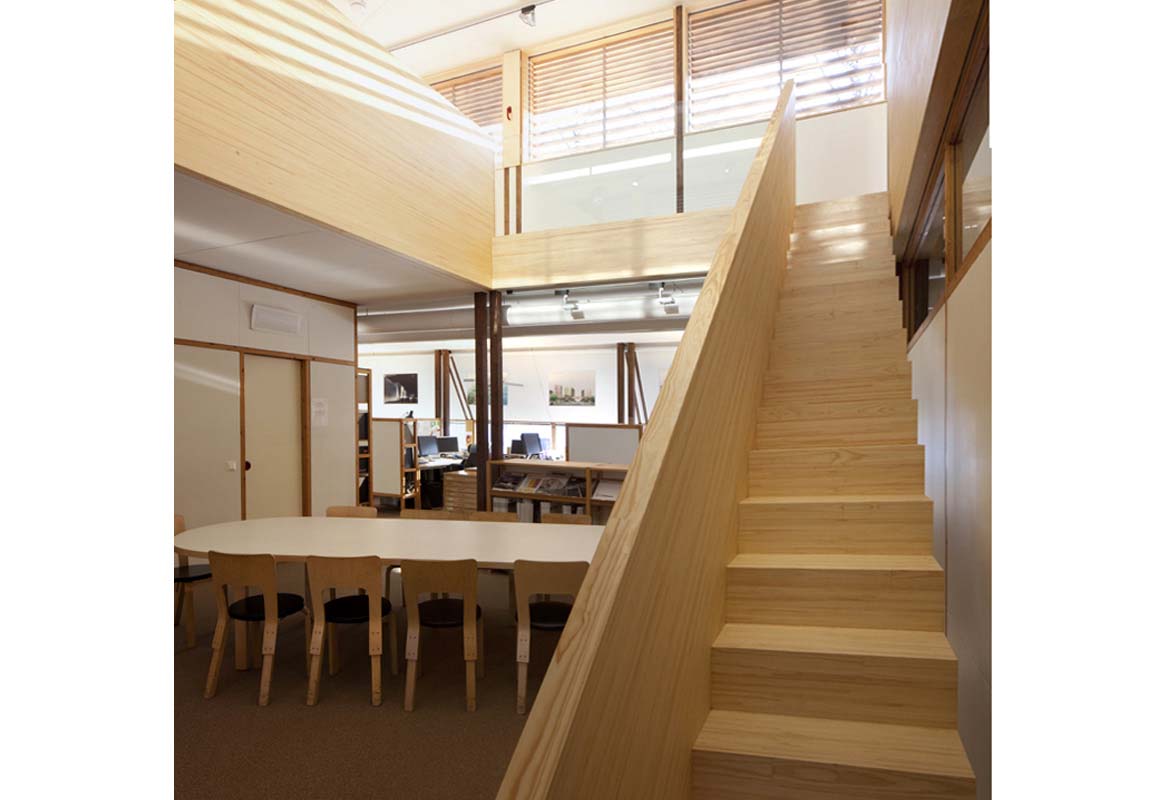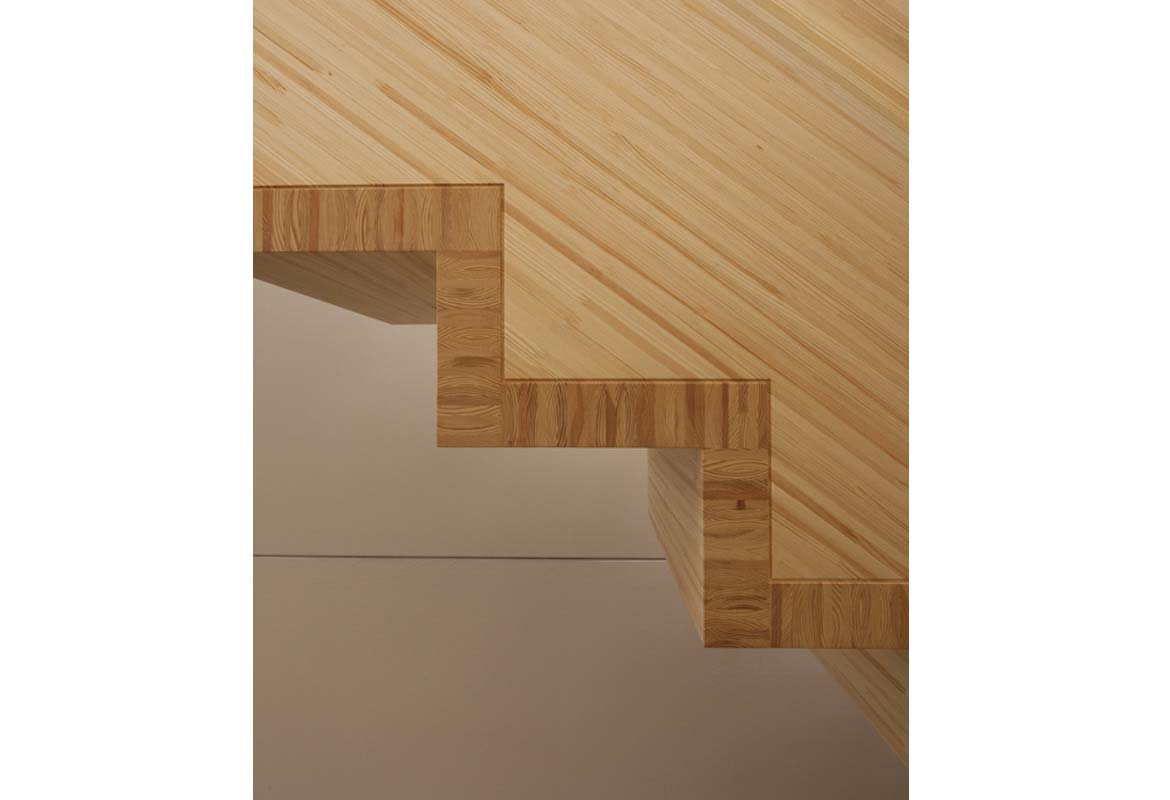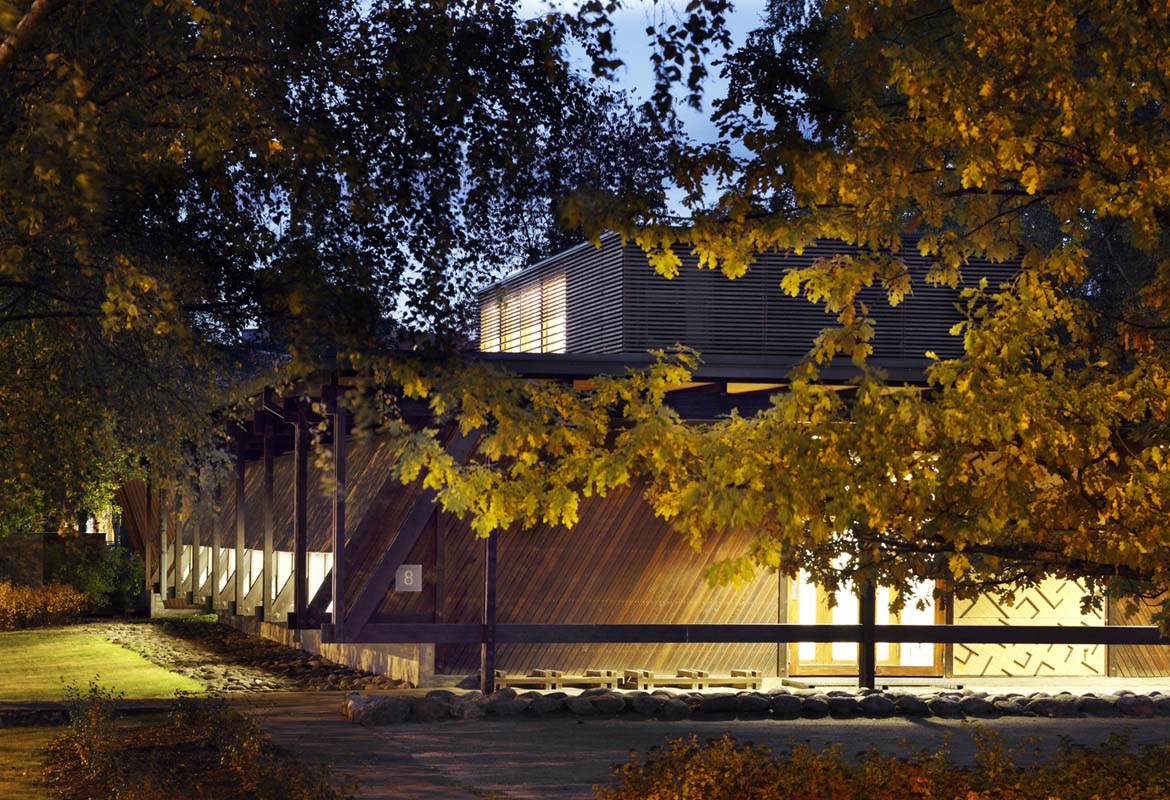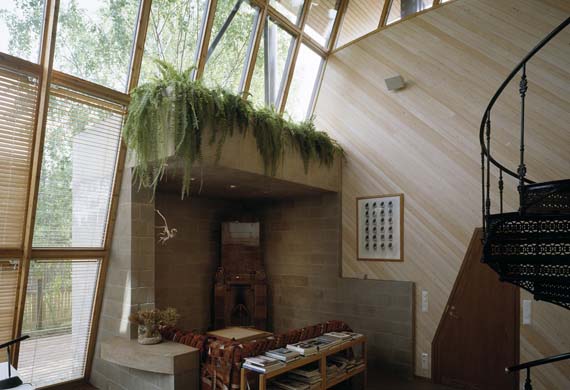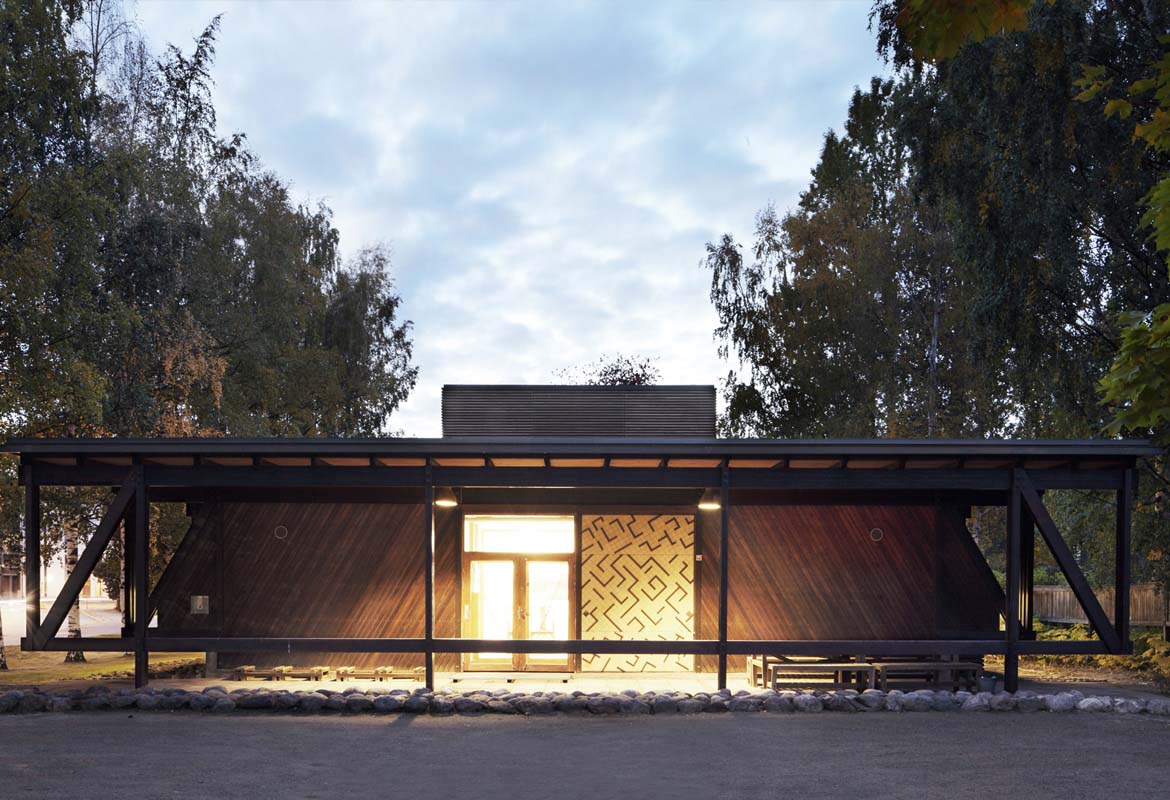 AWARDS AND PRIZES
2013 China International Interior Design Festival,
Golden Seat Architectural and Interior Design Master Award (Pekka Salminen)
2013 Architizer A+Award, Wuxi Grand Theatre, (Jury Winner)
2012 China National Interior Decoration Association, Main Design Award
2012 China National Interior Decoration Association,
Chinese bamboo decoration design, Award for Outstanding Contribution
2012 City of Wuxi Architecture Award, China
2003 Finnish State Award for Arts (Pekka Salminen)
2003 German Architecture Prize, Award
2003 German Concrete Architecture Prize
2002 Architecture Prize of the state of the Mecklenburg-Vorpommern of Germany
2002 (Honorary Mention) Balthasar-Neumann Prize, Germany
1999, 2001 (Honorary Mention) 2017 Finnish Steel Construction Prize
1977, 1982, 1994, 2001 Finnish Concrete Architecture Prize