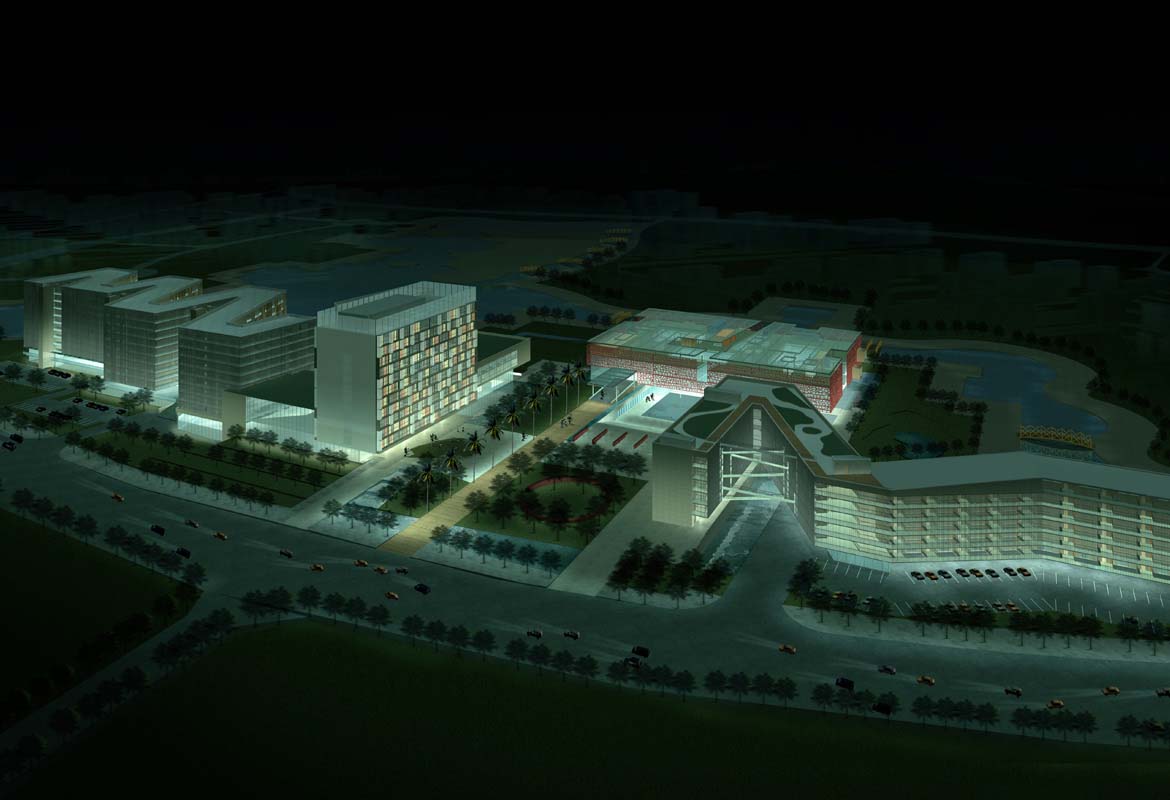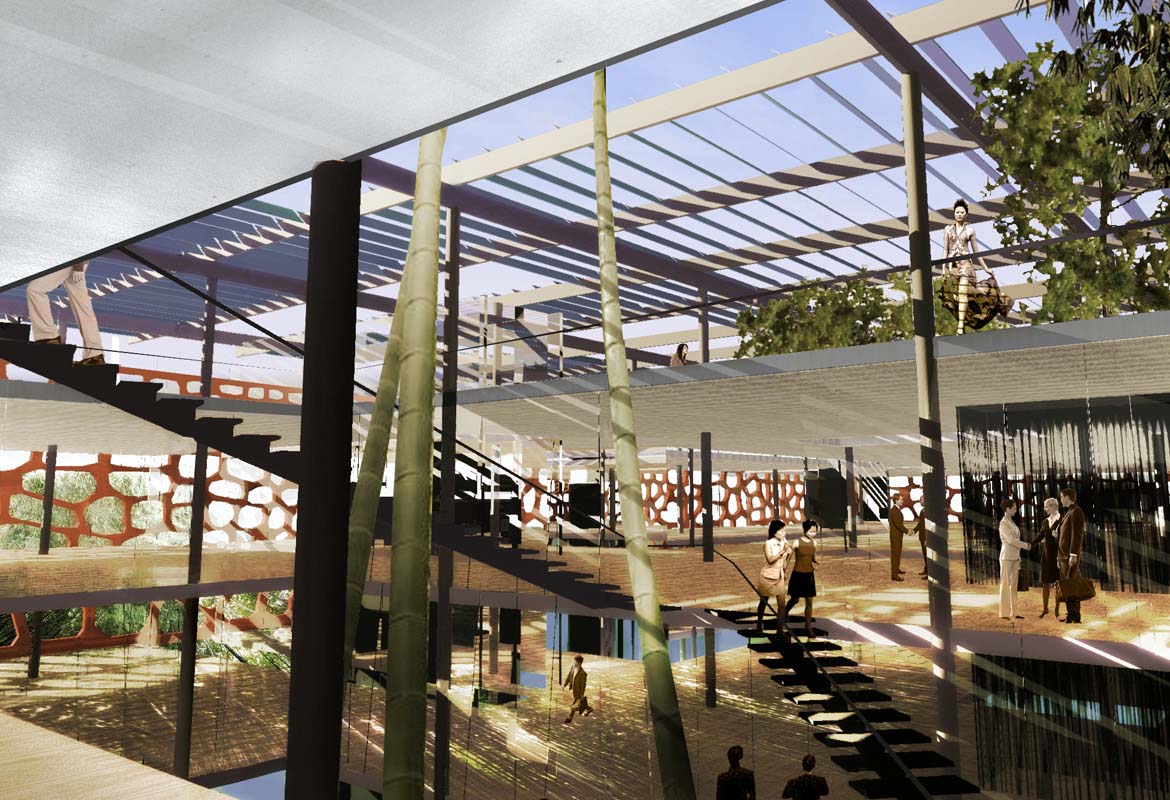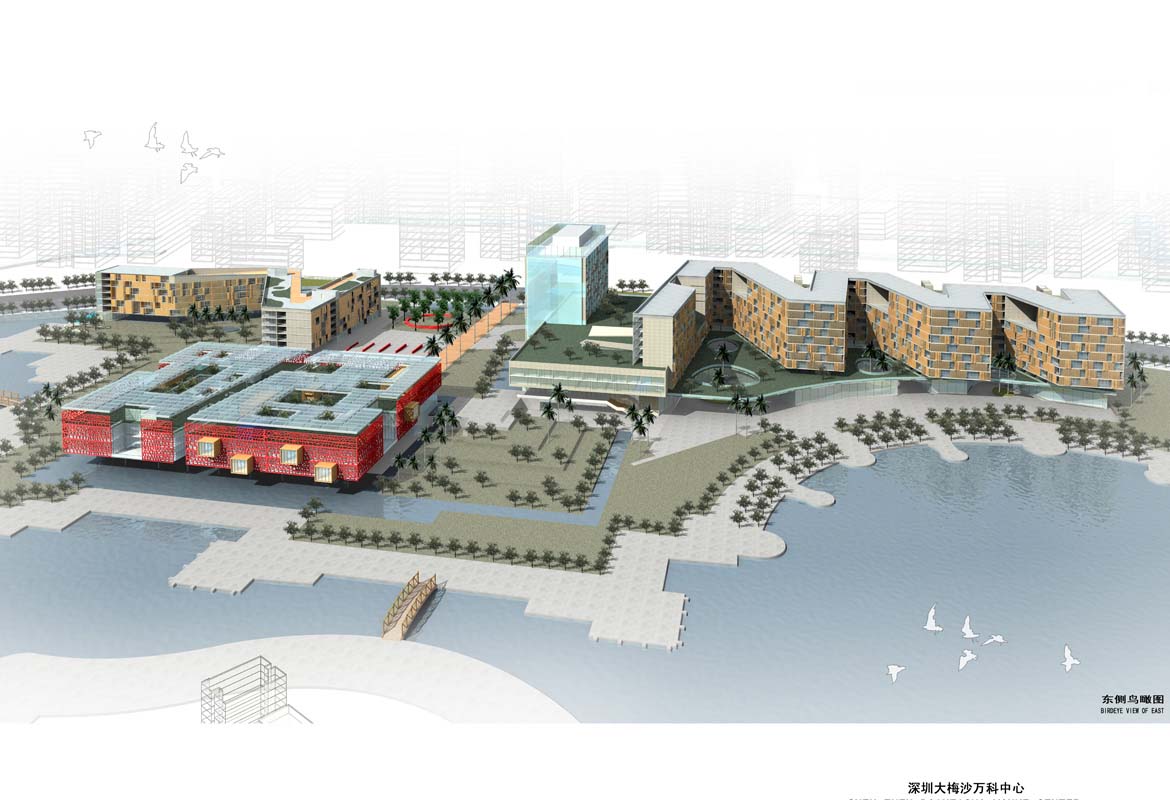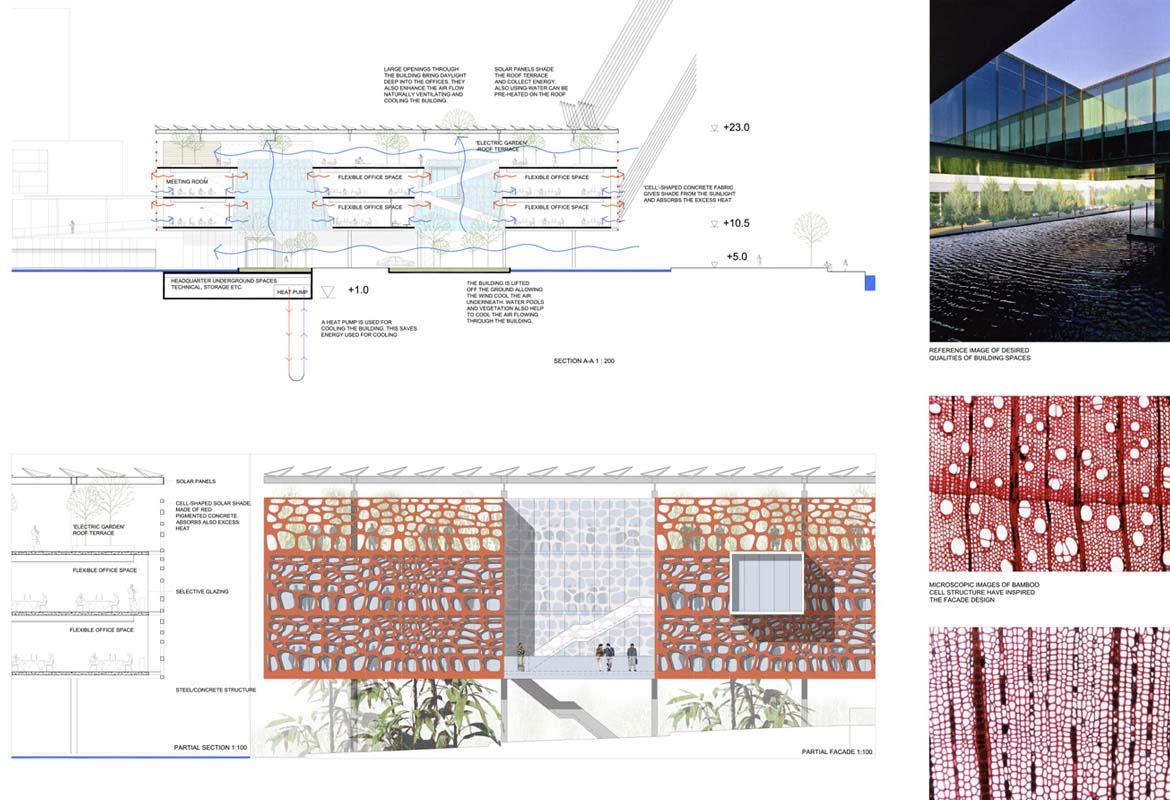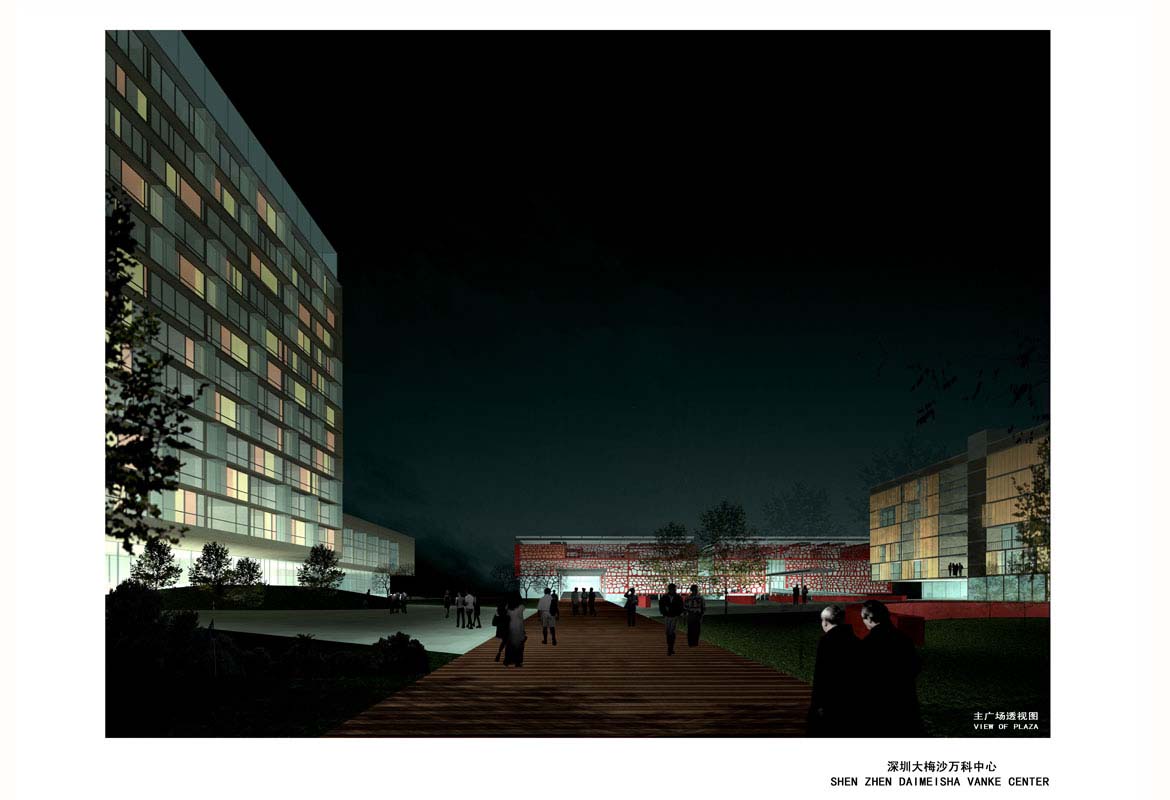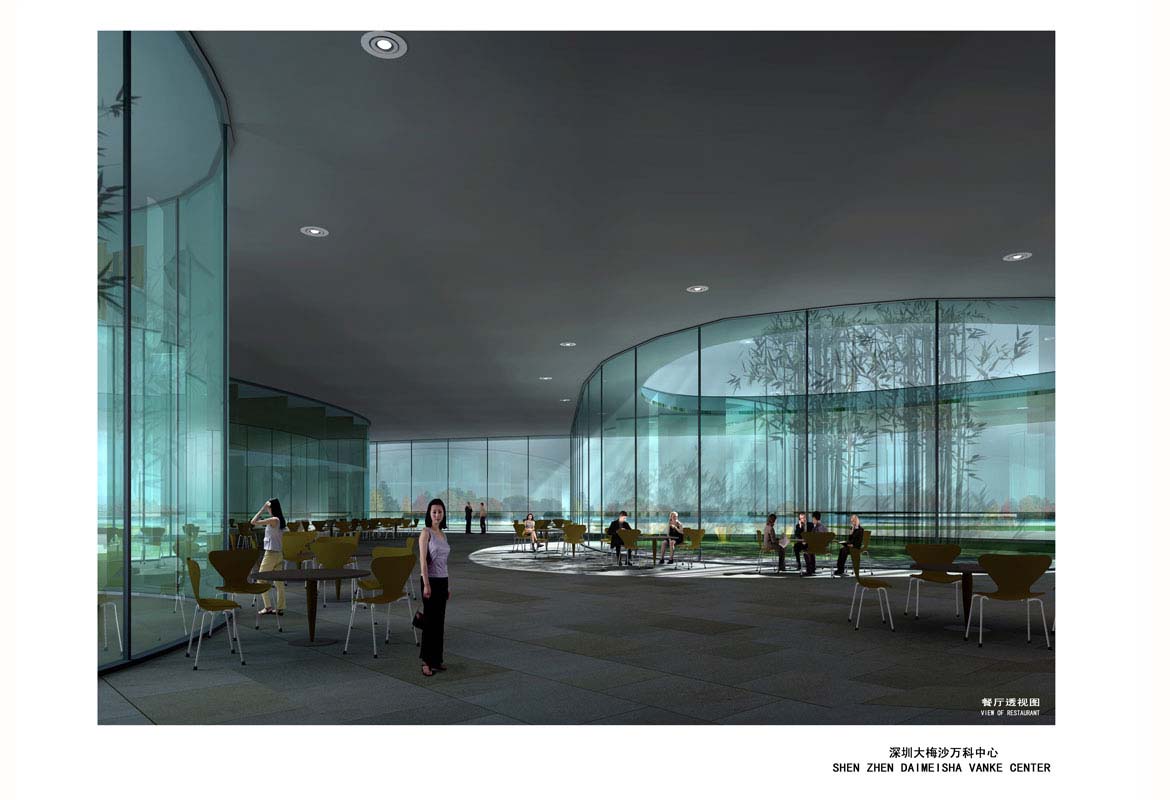 SHENZHEN VANKE DAMEISHA CENTRE
Shenzhen, China
Invited international competition 2005 - 2nd prize
Location: Dameisha Holiday Tour Site, Yantian District, Shenzhen
Client: Shenzhen Vanke Real Estate Ltd.
Local Design Institute: Shenzhen Zhubo Architecture and Engineering
Project Area: 140.000 m²
Functions: Headquarter building, hotel and conference centre, SOHO

Instead of making the Vanke Headquarter building and research centre a high rise building a low "horizontal landmark" was created instead. The building is then lifted from the ground and punctured with holes in order to create varying openings for views and natural ventilation. The façade pattern of the Glass Fibre Reinforced Concrete symbolizes the cell structure of bamboo which is a running theme throughout the design.

Many ecological concepts were introduced into the building such as, a ground heat transfer system for cooling and on top of the building an "Electric Garden" with a pergola structure of photovoltaic panels for the creation of electricity.

Steven Holl was given the final commission and completed the project 2009.