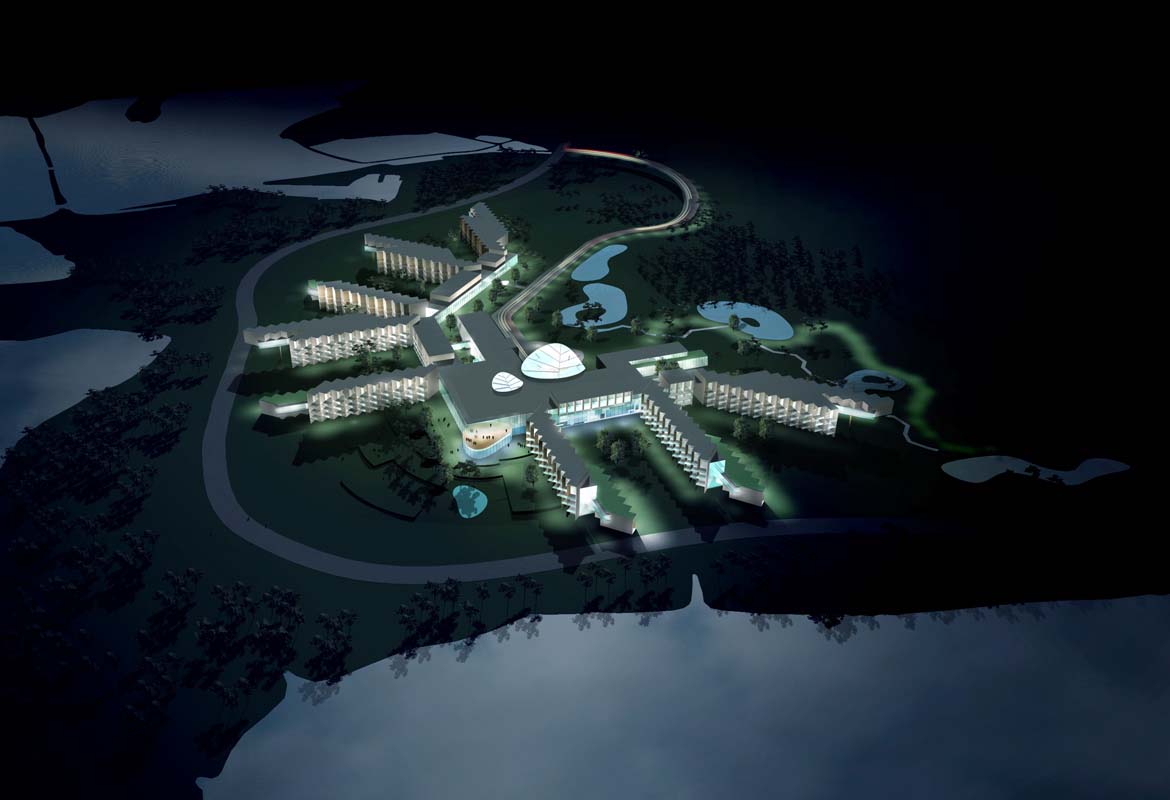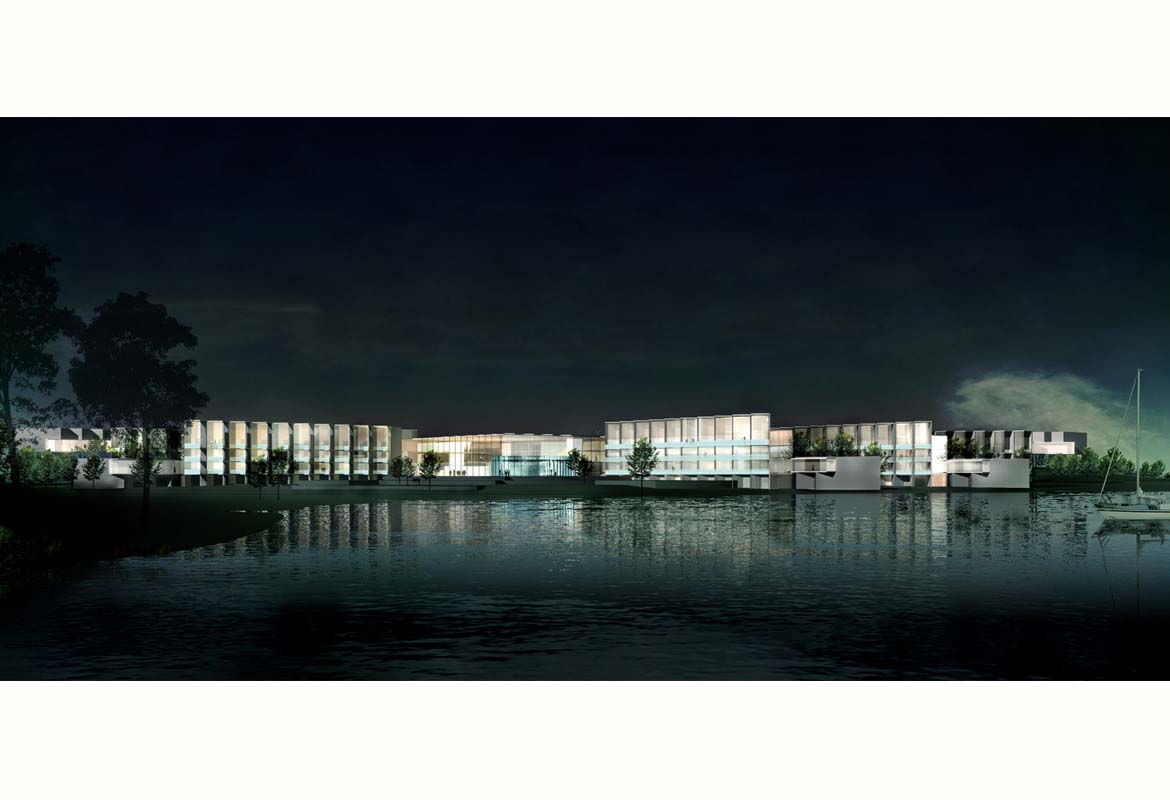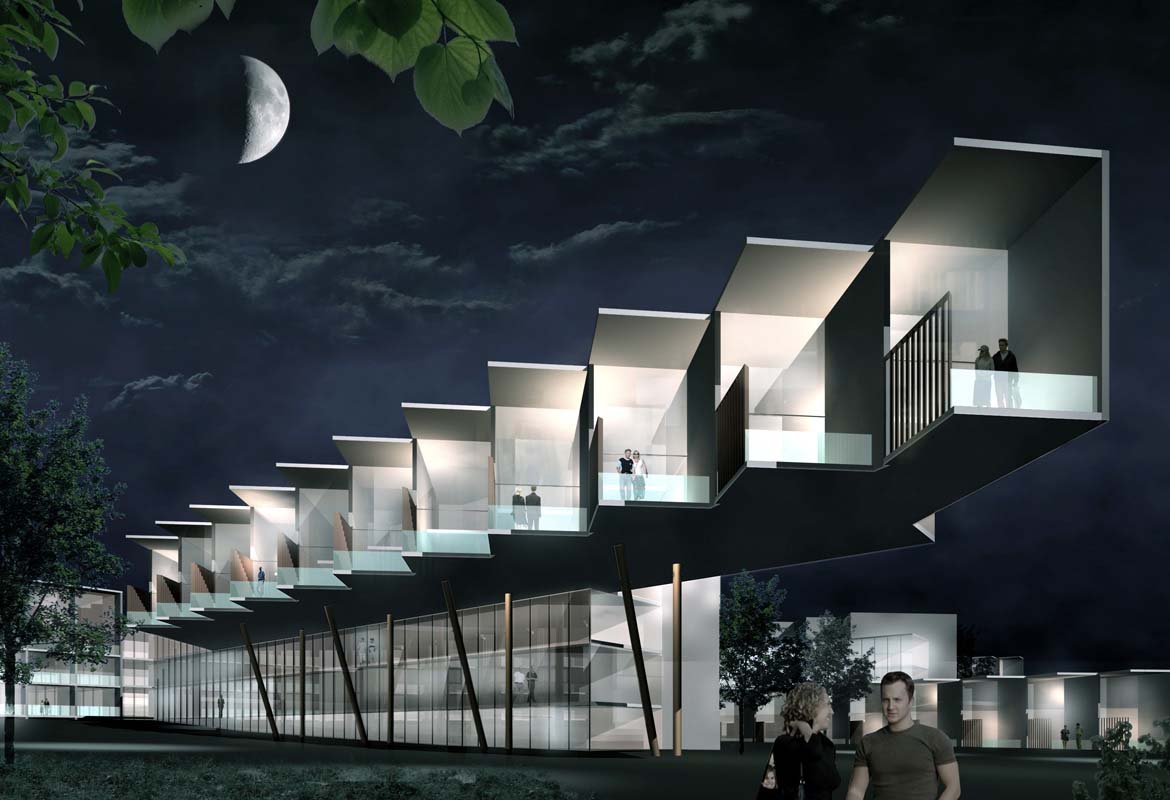 WUHAN LAKE SIDE HOTEL
Concept Design Commission 2003

Wuhan, China

Client: Wuhan Jiahe Real Estate Development Co. Ltd
Wuhan Economic & Technological Zone
Local Design Institute: CSADI (Central-South Architectural Design Institute)
Design Partner: Yrjö Kukkapuro - interiors
Project Area: 36.000 m²
Functions: Hotel, Restaurants, Convention Spaces, Wellness Centre

The site, which is situated on the Eastern lakeside area and rises about 10 meters above the water level, yields a great potential for developing an attractive hotel concept.

The proposed design for the hotel gives an impression of a "White Crane" landing with wide spread wings on the shore. The wings of over 200 hotel rooms rest on the slope descending to the lake with gardens between them. Open views towards the lake are filtered through greenery creating a unique feeling for the resort and business hotel.

The entrance to the hotel goes through the central "Garden of Poets". An essential part of which is formed by a series of ponds, terraced to follow the slope. An opaque glass canopy, "Water Lily Leaf", covers the entrance area. This was PES-Architects first commission in China.