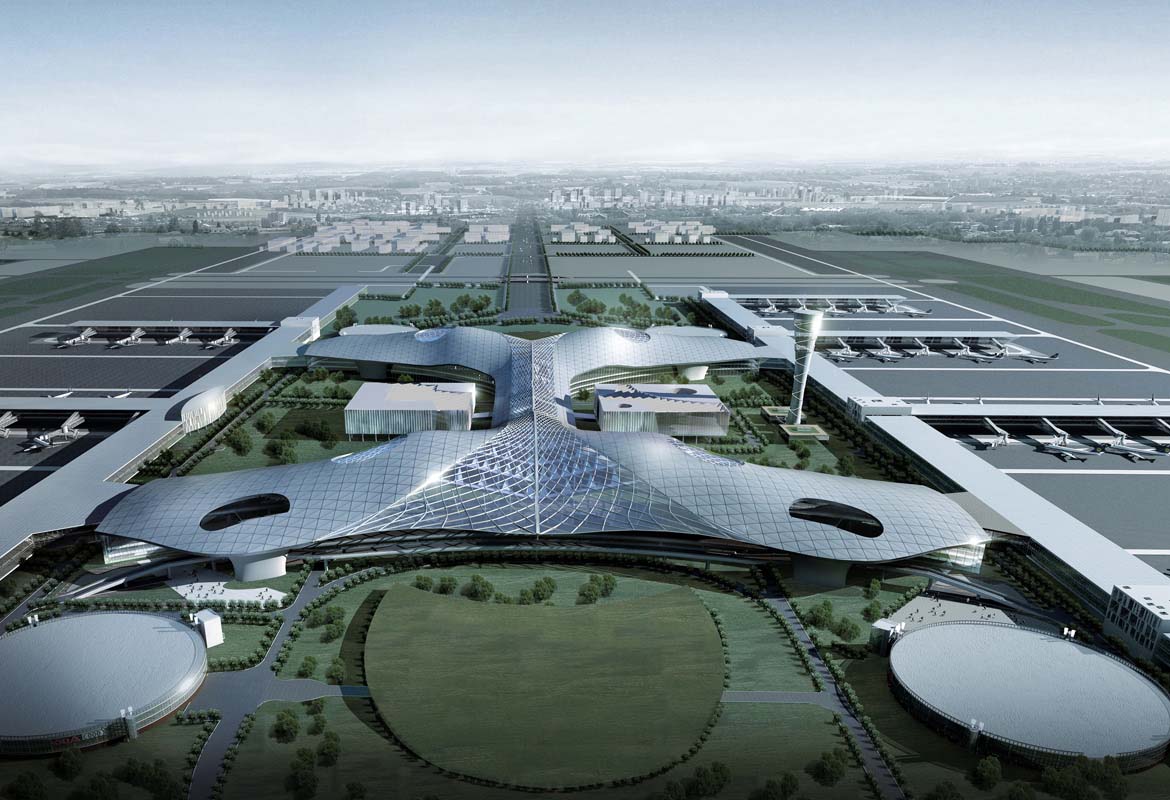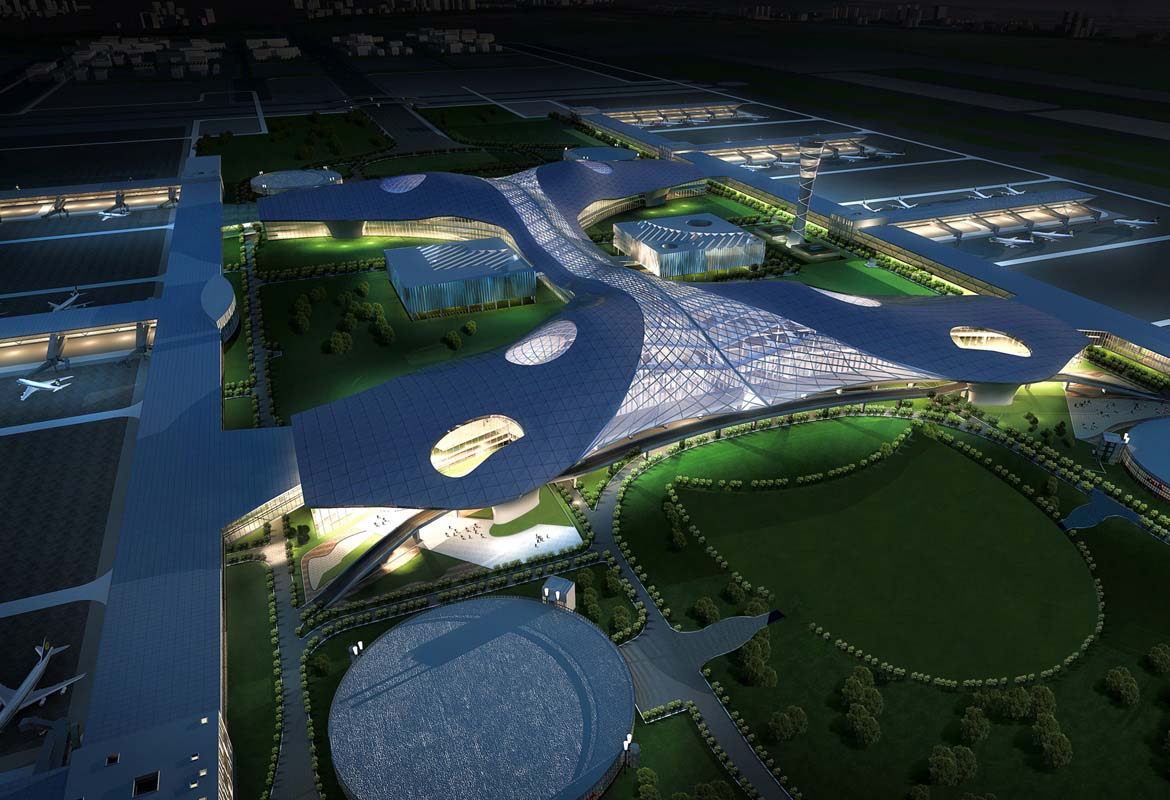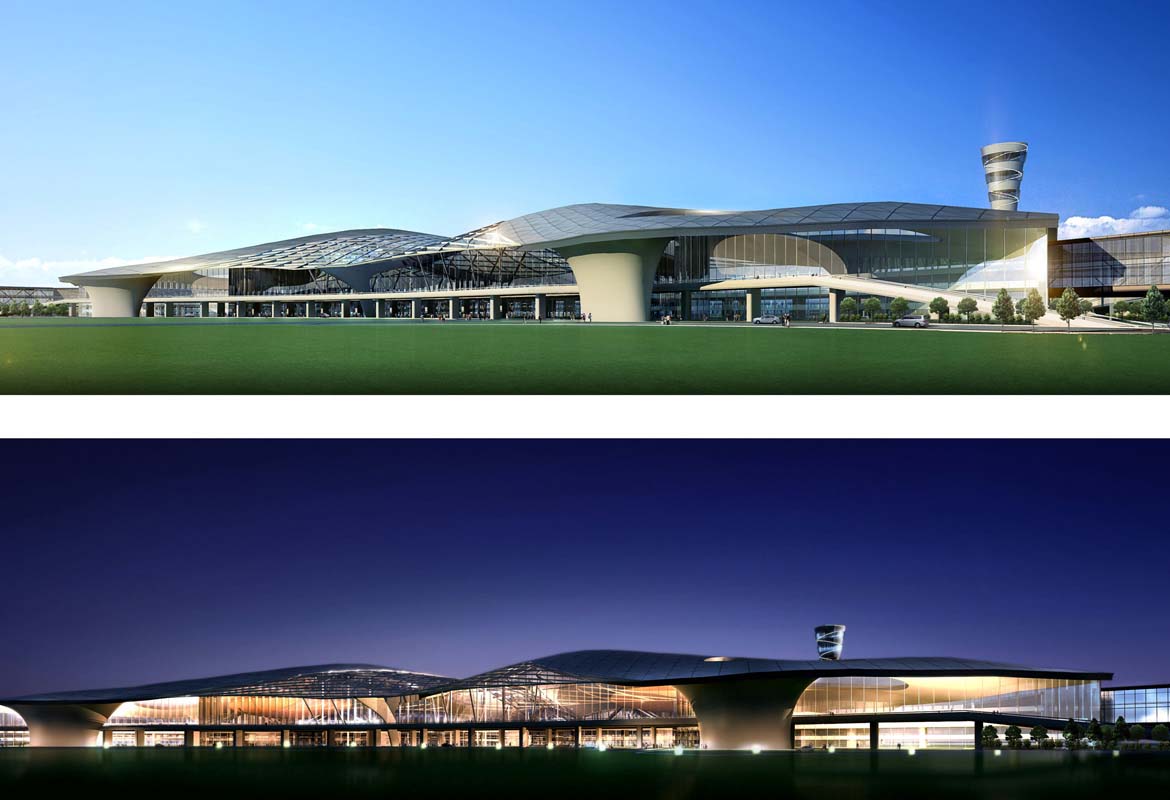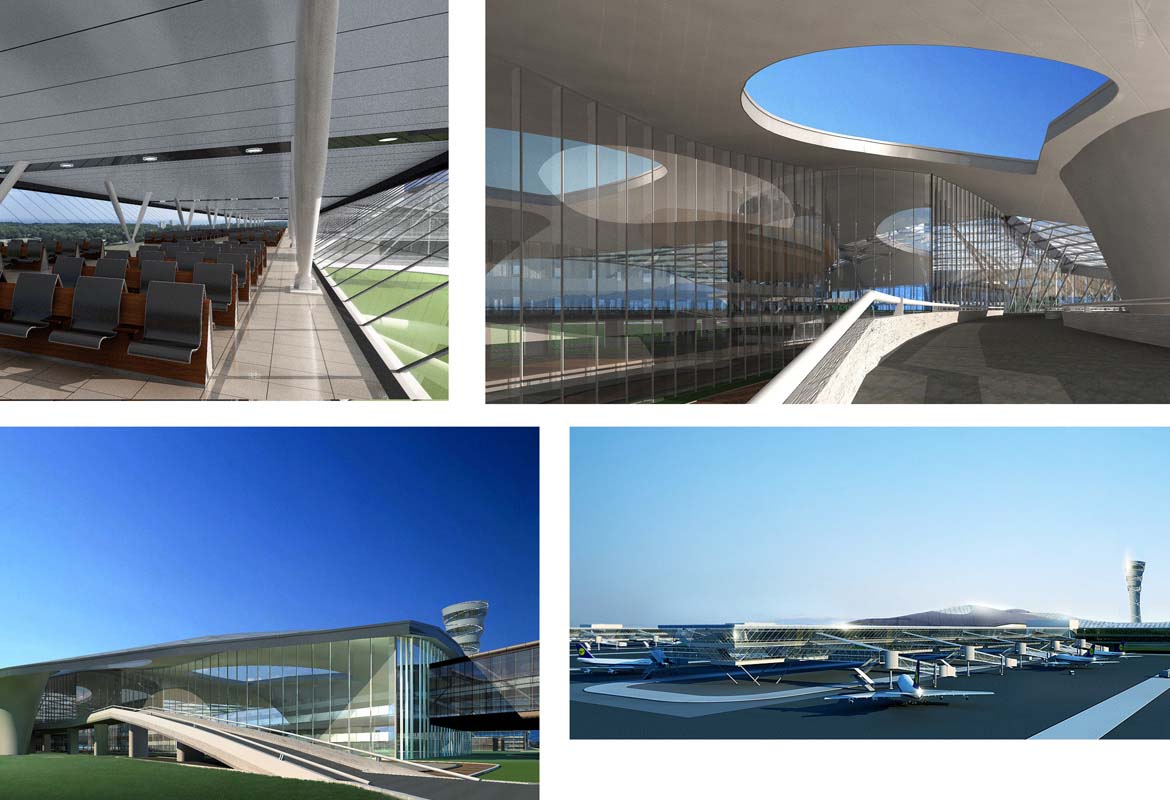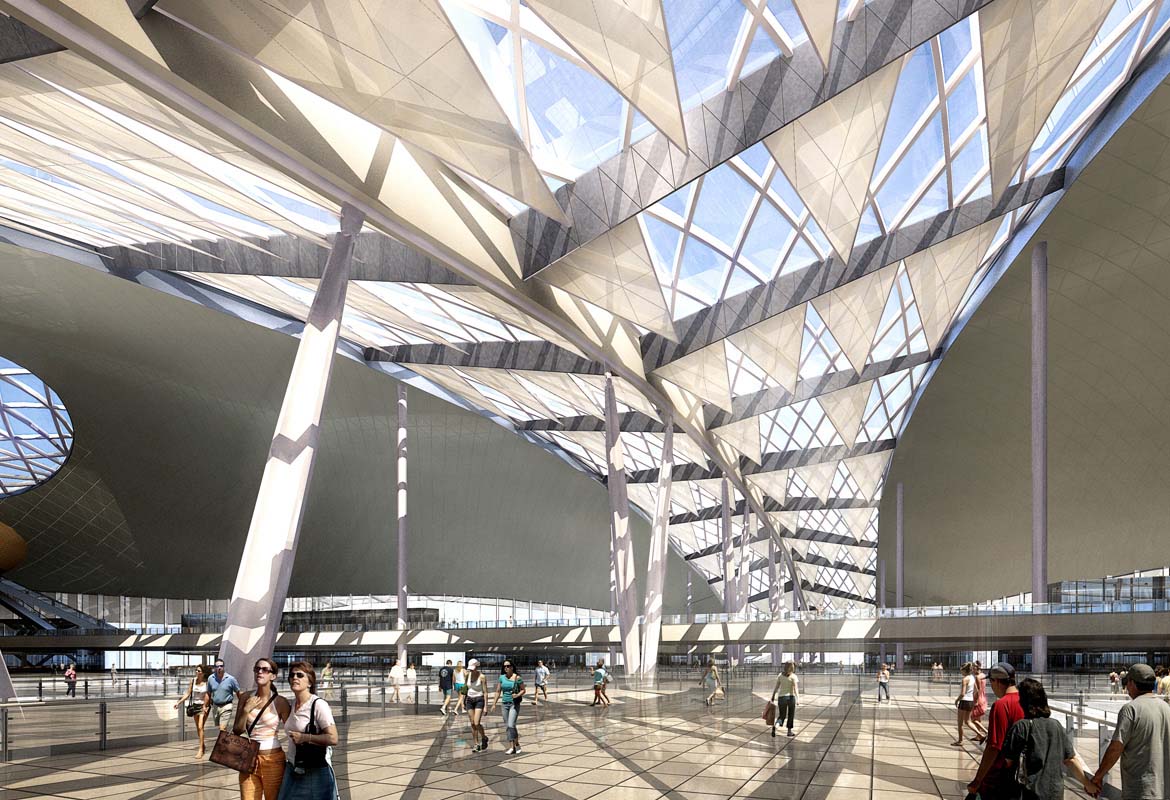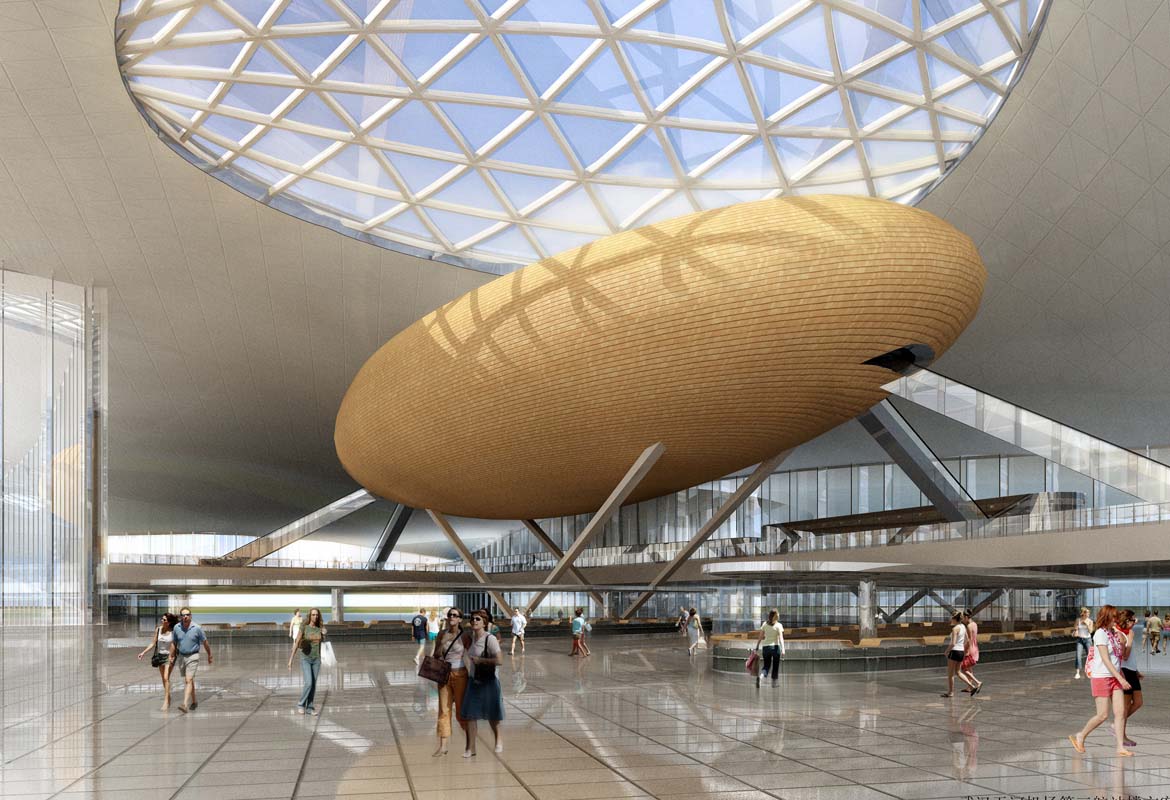 WUHAN TIANHE AIRPORT T3
Wuhan, China
Competition proposal 2009
An airport terminal is traditionally a "machine" which "produces" easy, quick and secure services for departing and arriving passengers. This is still the main function of an airport terminal but today and in future this is not enough.

The main vision of the terminal building was developed into the sculptural form of a "Butterfly". Butterflies have attractive and elegant wings attached to a functional body, which reflected the program requirements whilst the sculptural flowing form language reflected the future of aviation and metaphorical meanings from nature and image of flying.

The character of today´s airport is becoming more like an "airport city" with a large number of different commercial services. Airports are part of our lifestyle both in business and leisure. Airports and especially important hubs like Wuhan are places for meetings and gatherings. Because of this the architectural image of today´s terminals should be interesting and unique.

Taking this into consideration, the modern airport terminal is a building, in which the mechanical but flexible plan and technical structures are fully integrated with the architecture and interior image. Therefore our terminal building design functions as a transport machine and has an image of a natural organism that is pleasant, exciting and uplifting, in the form of a butterfly.

Our long term master plan was based on the suggested idea that there will be a single integrated terminal complex built in two phases, hence the design being focused on one terminal element which can be duplicated and could be easily joined by a link which connects all elements together. The transportation centre (CTC) for trains, buses and the future metro line would be built in the first phase and would be directly linked to both terminals. The transportation centre would also contain other services such as a hotel and retail facilities.
|Transport |