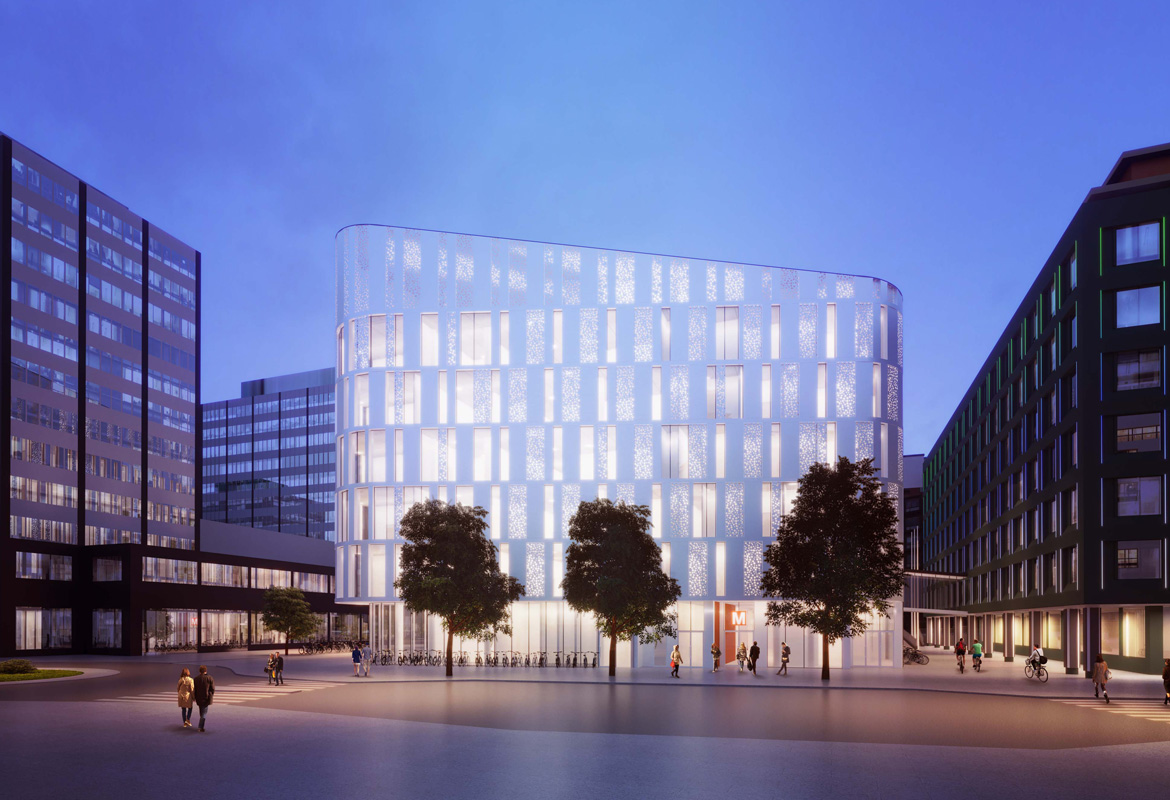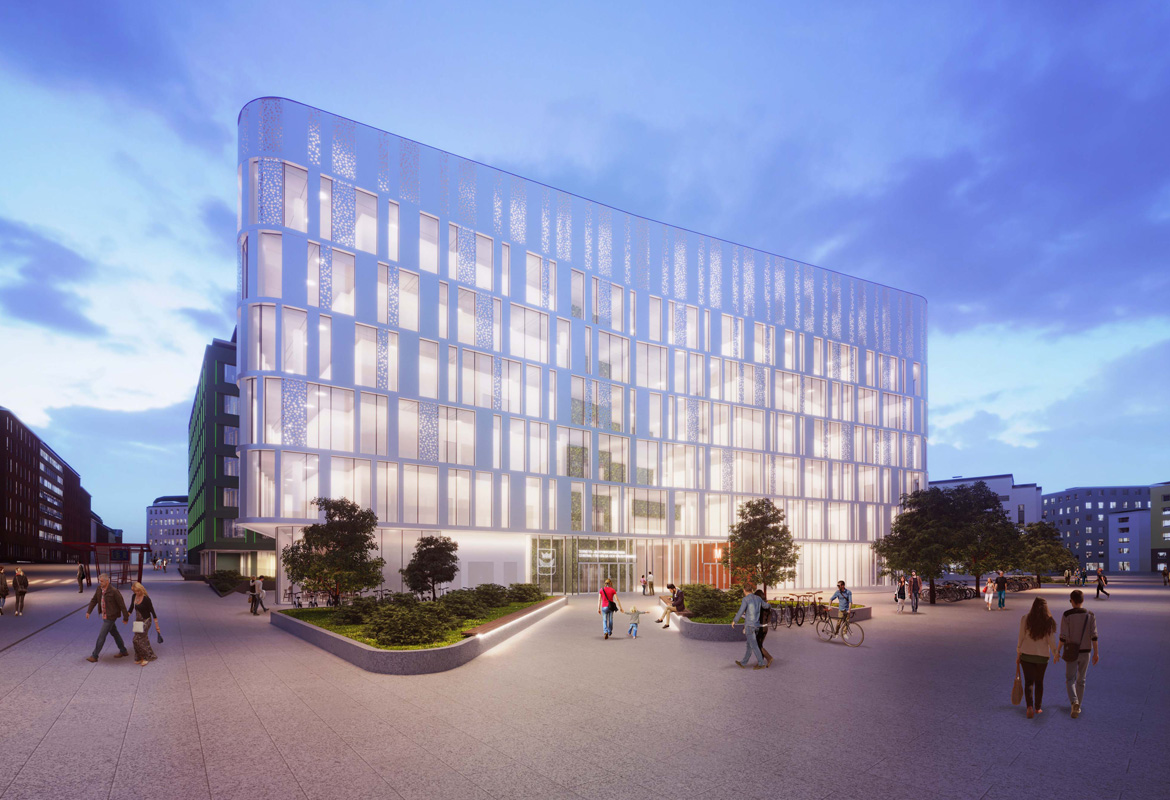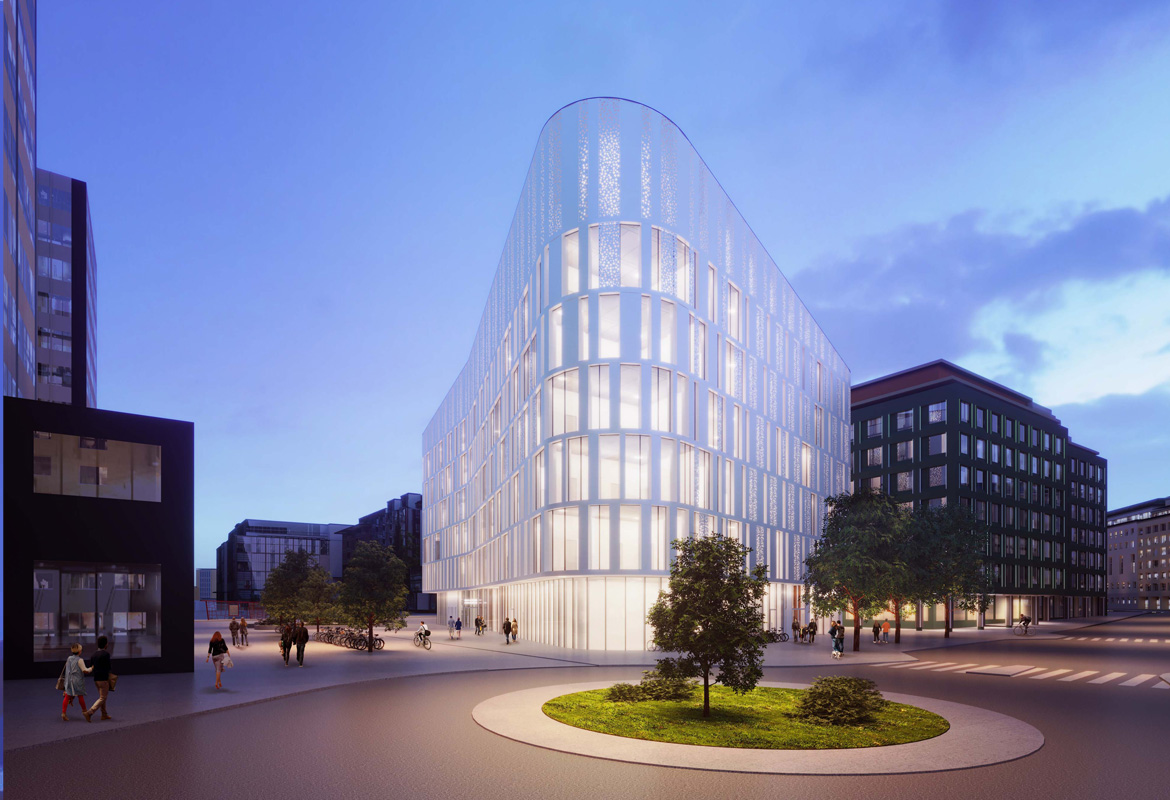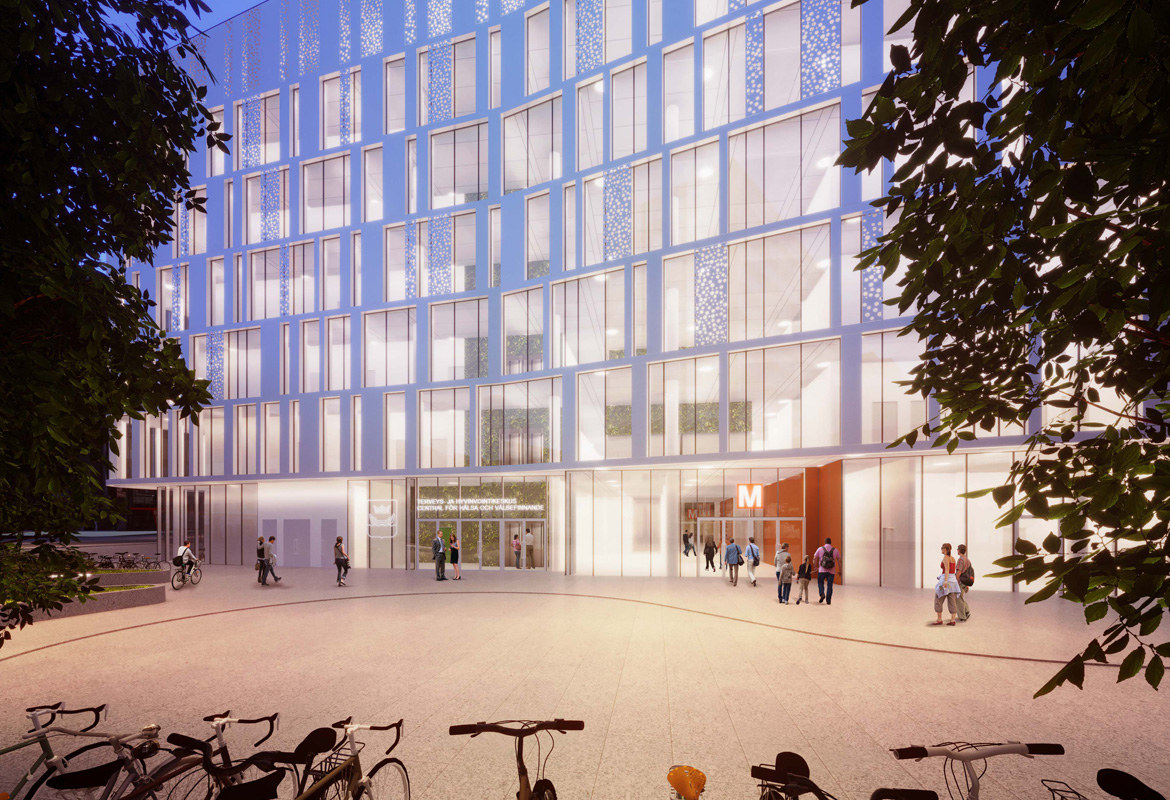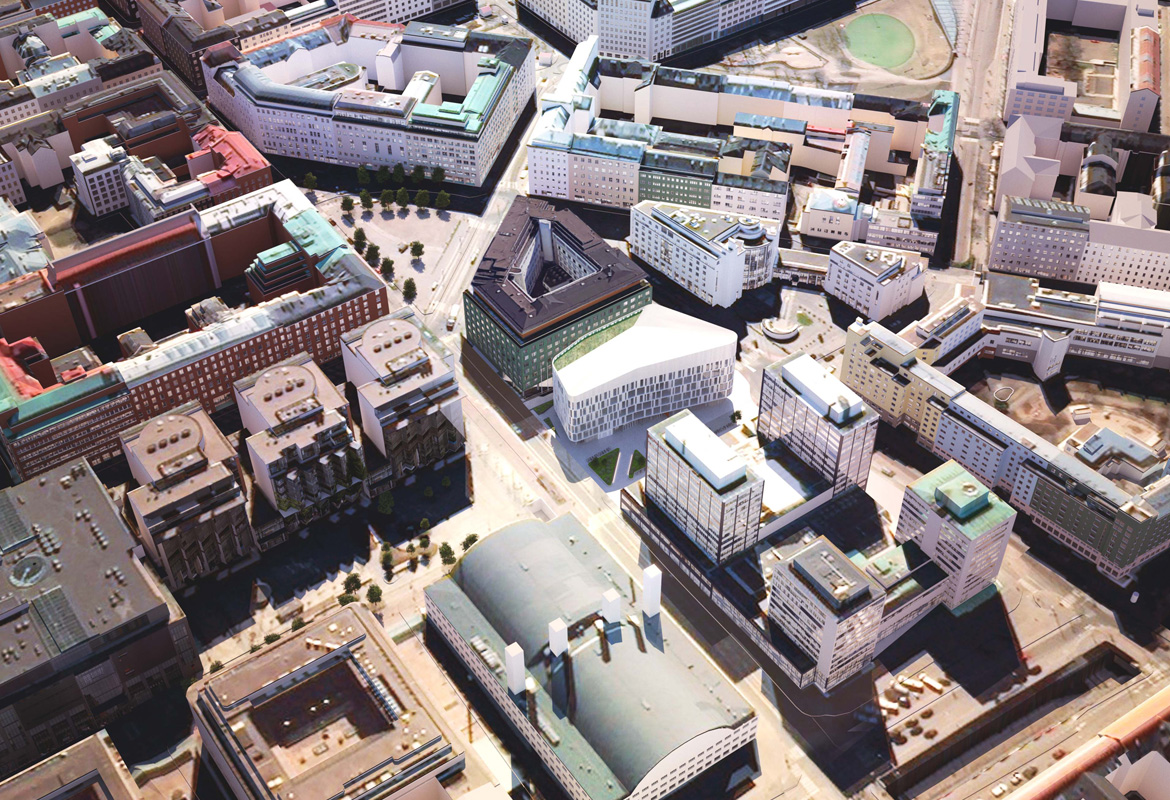 Kamppi Health and Well-being Centre
Helsinki, Finland
Planning project 2016–
Client: City of Helsinki
Project area: 14,000 m²
A new health and well-being centre is planned to be built over the existing Kamppi metro station in central Helsinki. The 14,000 m2 health and well-being centre would be a large centralised unit modelled according to the city's new social services and health care service network plan.

The new health centre building is set to be a modern six-storey service centre of an architecturally high standard. The ground level will house the metro station and ticket hall as well as commercial premises to enliven the streetscape. Some health centre functions are also planned to be situated in the adjacent office building designed by Alvar Aalto (known as Sähkötalo, or Electricity Building).

Even at this early stage, the project has required exceptionally detailed planning due to the challenging site. The sensitive location of the building in the dense urban fabric on top of the existing metro station and in a prominent place between two architecturally significant buildings has also required close cooperation with the Helsinki City Planning Department. PES-Architects has been involved in planning the central health and well-being centre from the earliest needs assessment phase.

The plan was green-lighted by the City of Helsinki Social Services and Health Care Committee in early 2019 and is now being circulated for comments. If realised, construction would start in 2022 at the earliest, with the building due for completion by early 2026. The estimated construction costs are EUR 74 million.