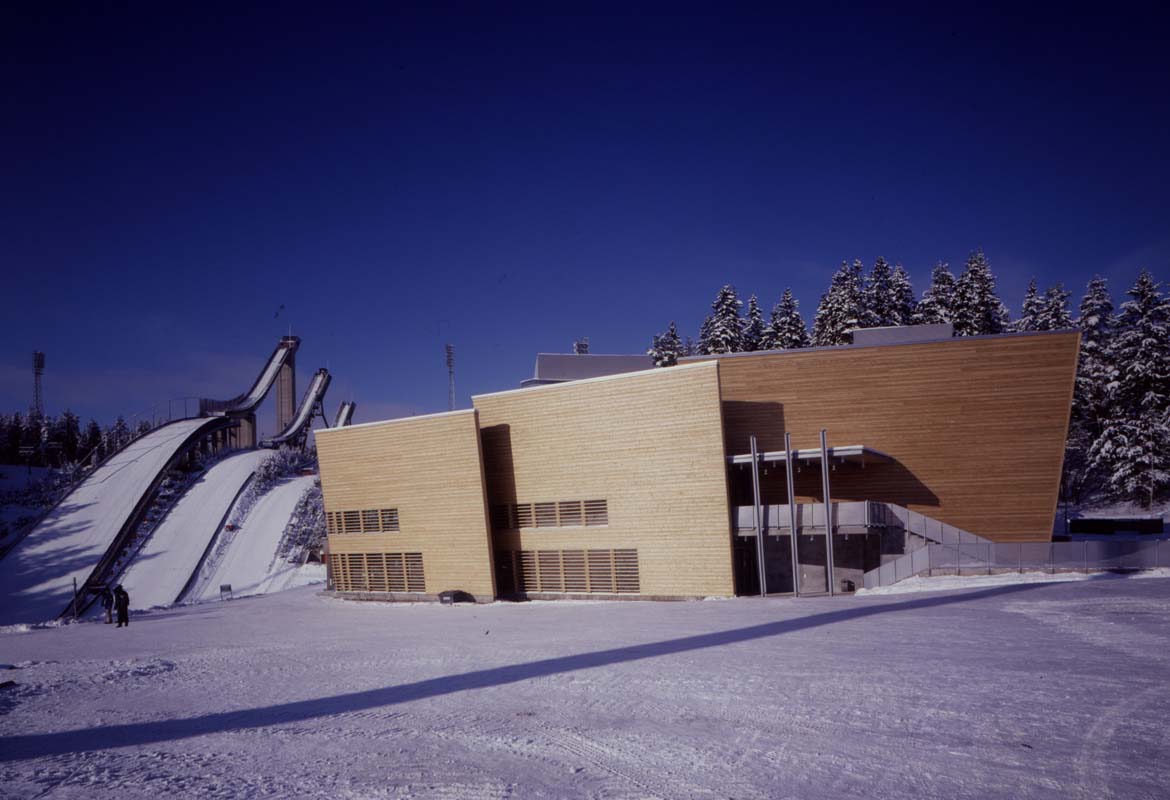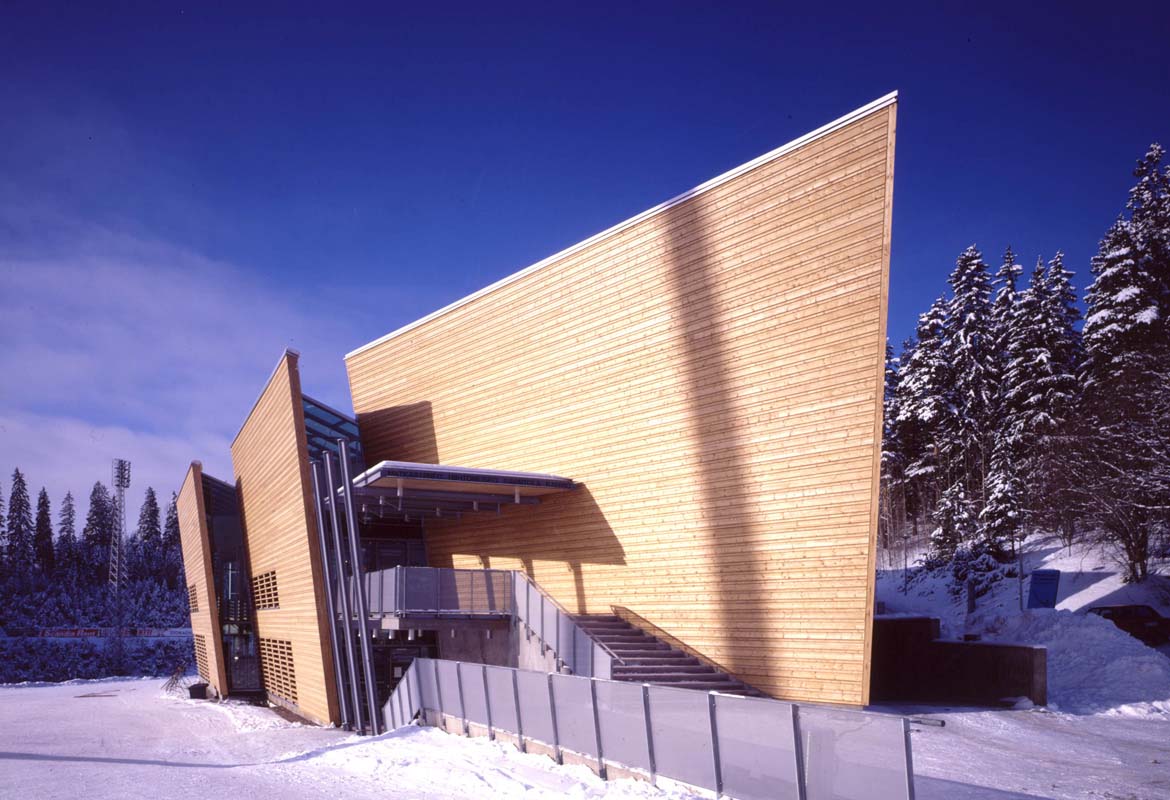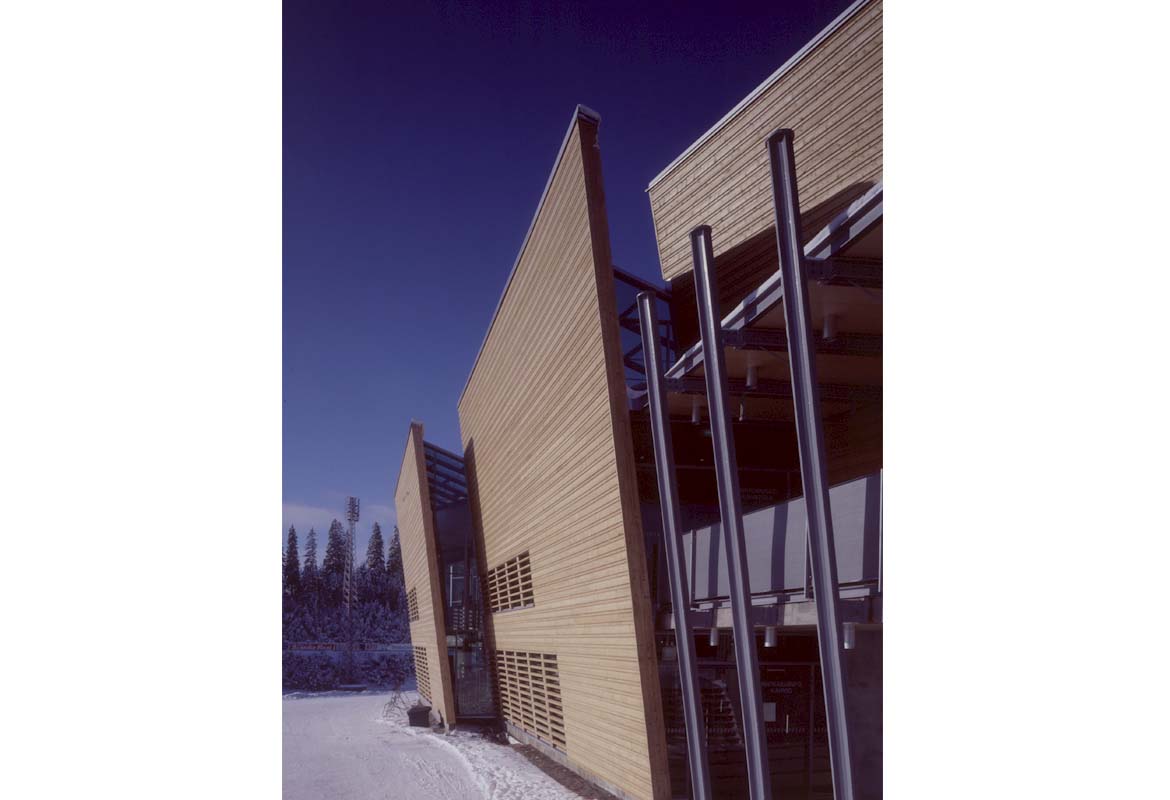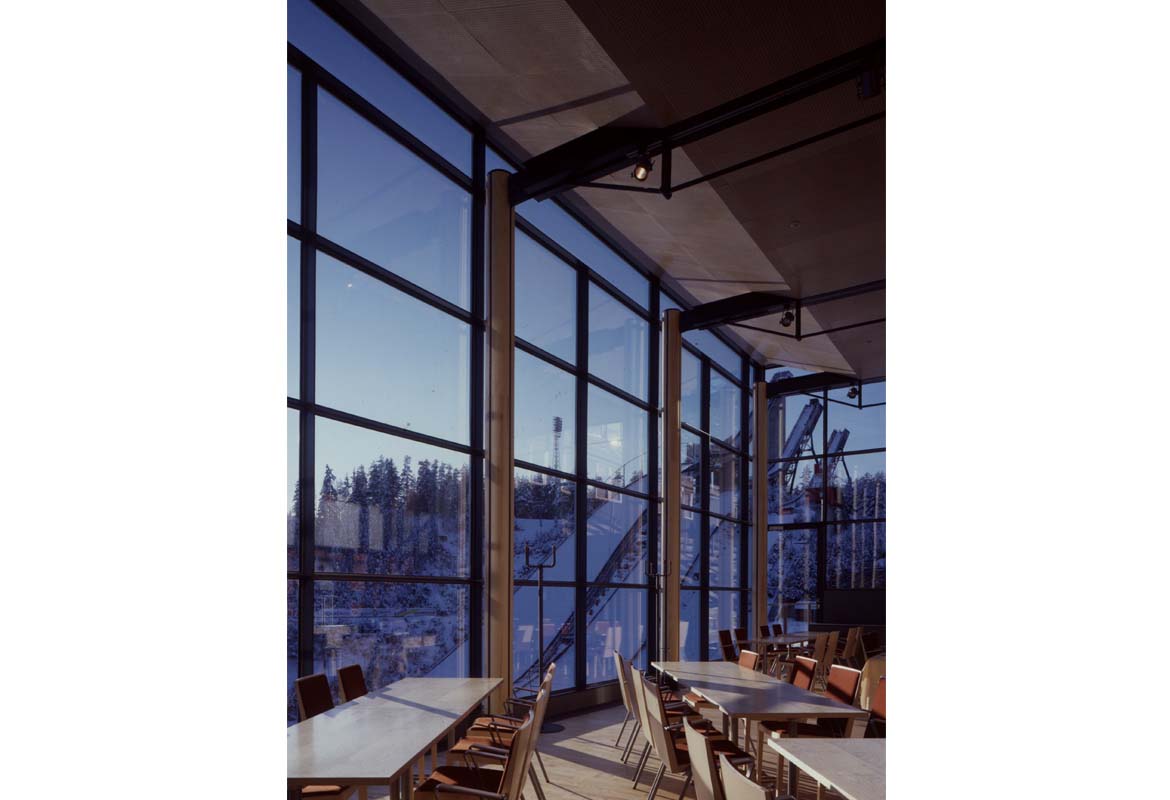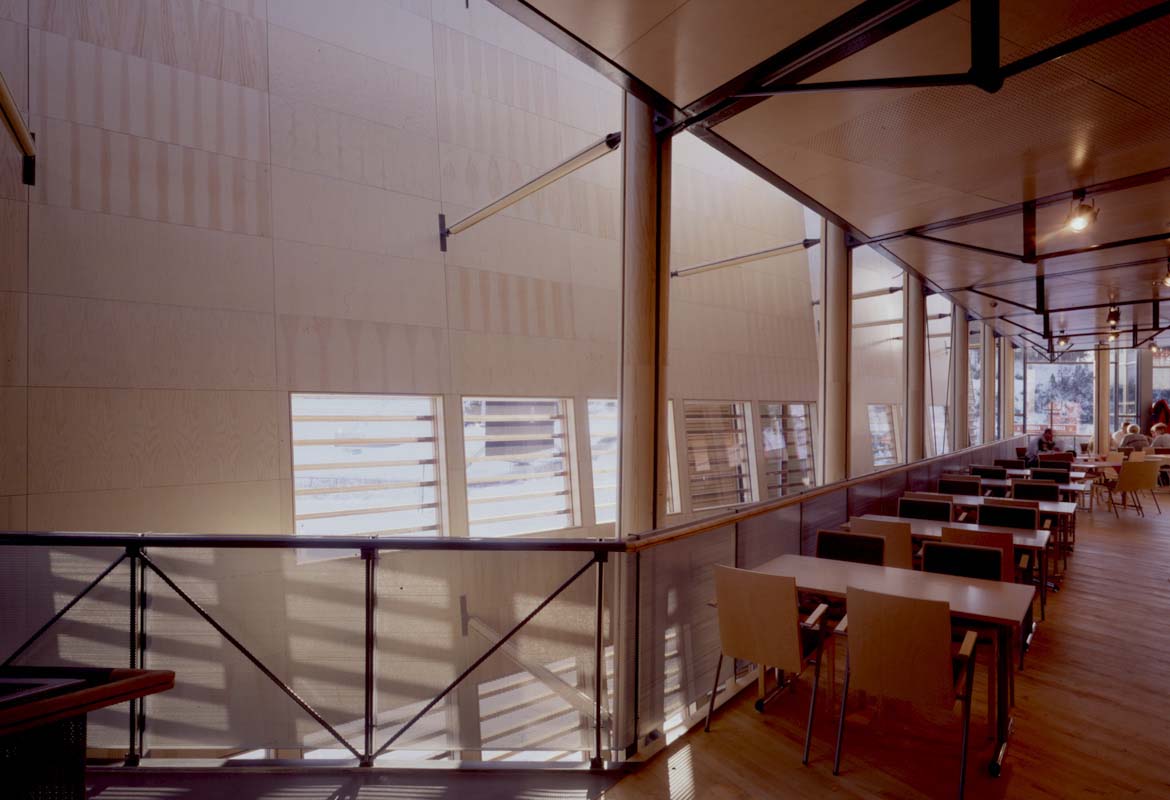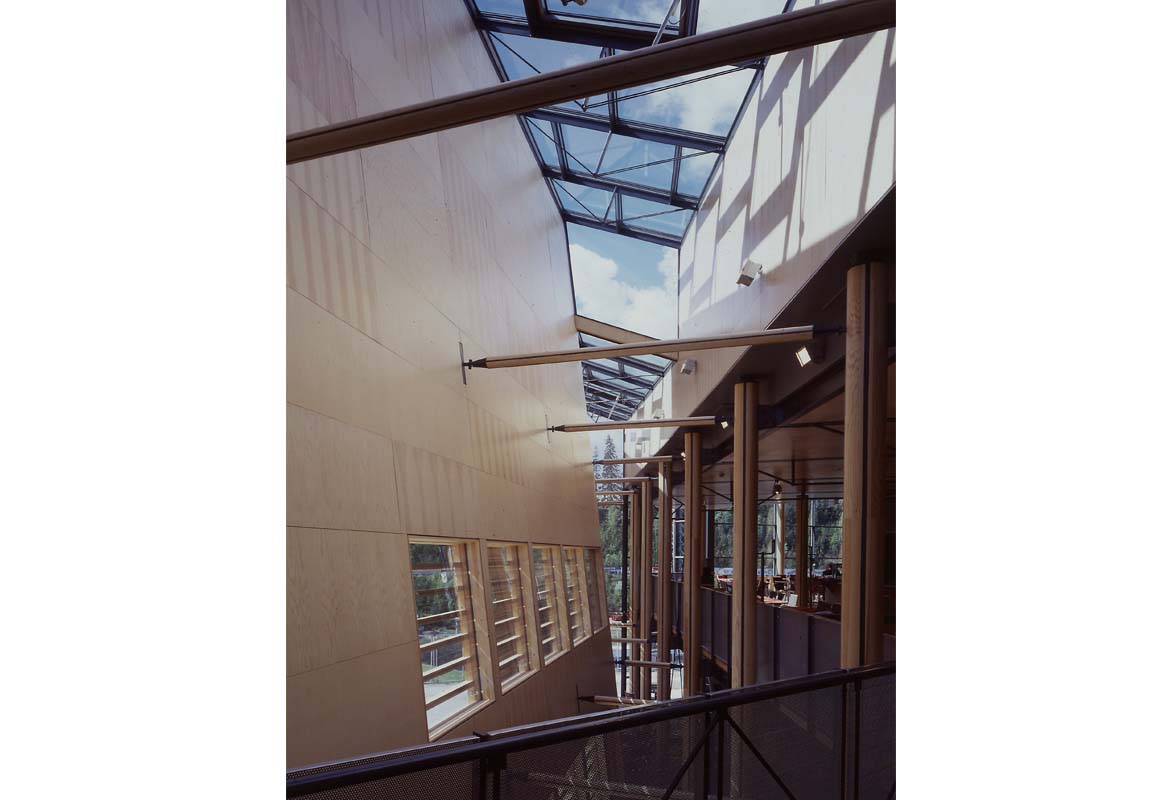 MUSEUM OF WINTER SPORTS
Lahti, Finland
Ski Museum, annex
Completed: 1999
Client: City of Lahti
Project Areas: Gross Area: 1090 m²
Basic Project Functions: info desk, shop, 80 seat auditorium, restaurant
PES-Architects have been involved with the design, modernisation and development of the Lahti Sports centre since the mid 1970's. Starting with the master plan for the entire ski area for the 1978 World Ski Championships.

The ski museum is an original part of the main outdoor seating area overlooking the ski-jumps and was built in 1978. Also integrated under the stand were service spaces and a VIP area with uninterrupted views toward the ski jump towers and ski start and finish lines.

Slotted onto and slightly wrapping over of the 1970's outdoor seating area overlooking the Lahti ski-jumps, the ski museum annex creates a new gateway to the stand providing a new and dynamic façade.

The new entrance annex contains an information desk, a small shop, an 80 seat auditorium and a restaurant. The annex is formed of a series of tilted wooden planes through which light streams into a 3 storey high atrium. From where visitors can access the 2 museum halls, the auditorium, additional services and spaces and the second floor restaurant. Part of the former VIP stand was enclosed to form the main restaurant hall with uninterrupted views of the ski jump towers through 3 tall glass walls.

Externally the tilted wooden façade planes reflect the dynamics of skiing and provide a focus for spectators approaching the hill. Internally the ravine like space which rises between the self-supporting sloping façade and the steel columns supporting the new internal floors; symbolized a forest.

Materialisation was fundamental in creating a pleasant but dynamic space. With wood and steel being extensively and visibly used. The external cladding consists of planed-to-shape thermally treated spruce with a natural finish,that is allowed to age alongside exposed profile steel columns. Inside, the columns and beams in the lobby and restaurant are exposed steel with some clad in solid birch, the external walls and ceilings are covered with birch-veneered plywood and most of the floors are made of birch boarding.