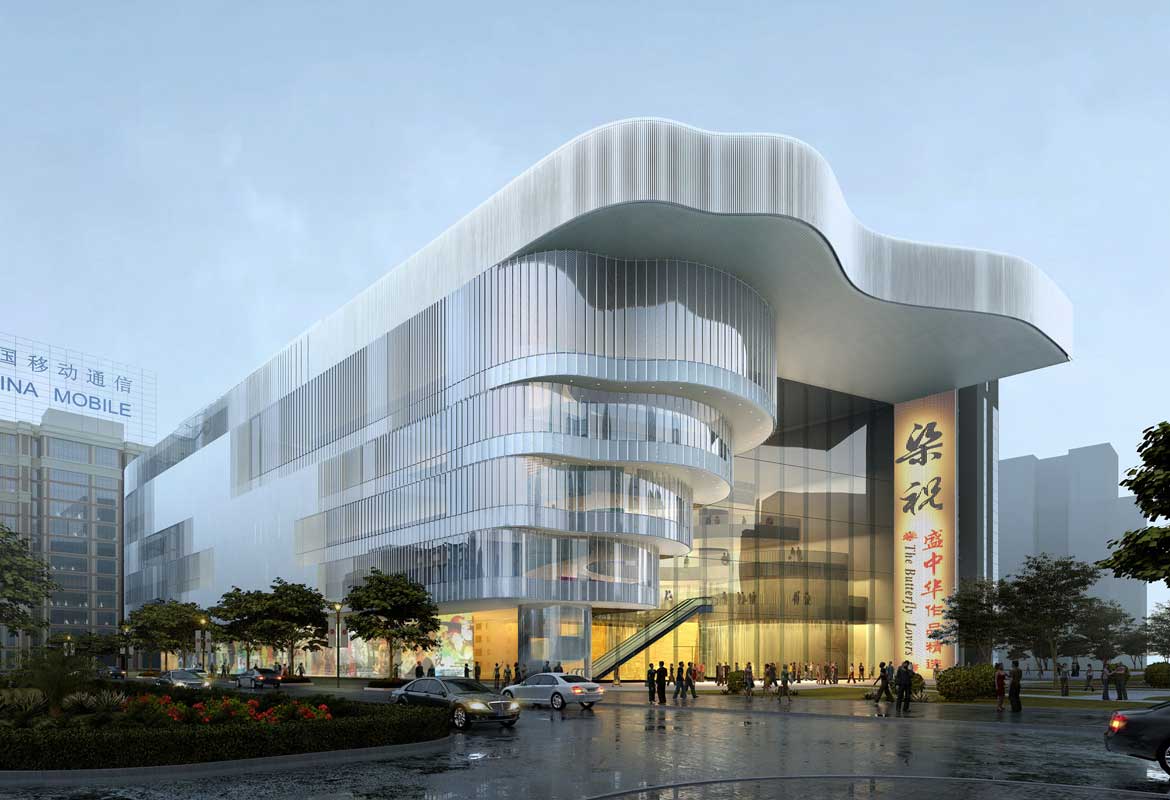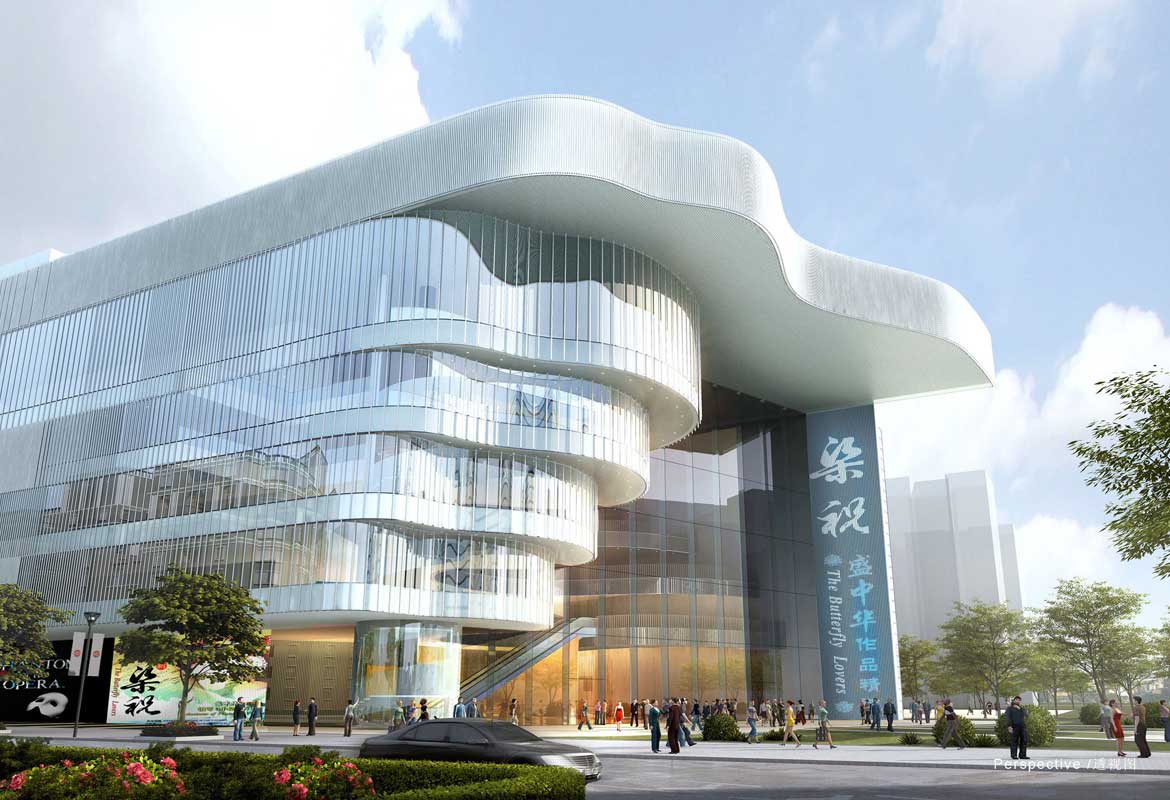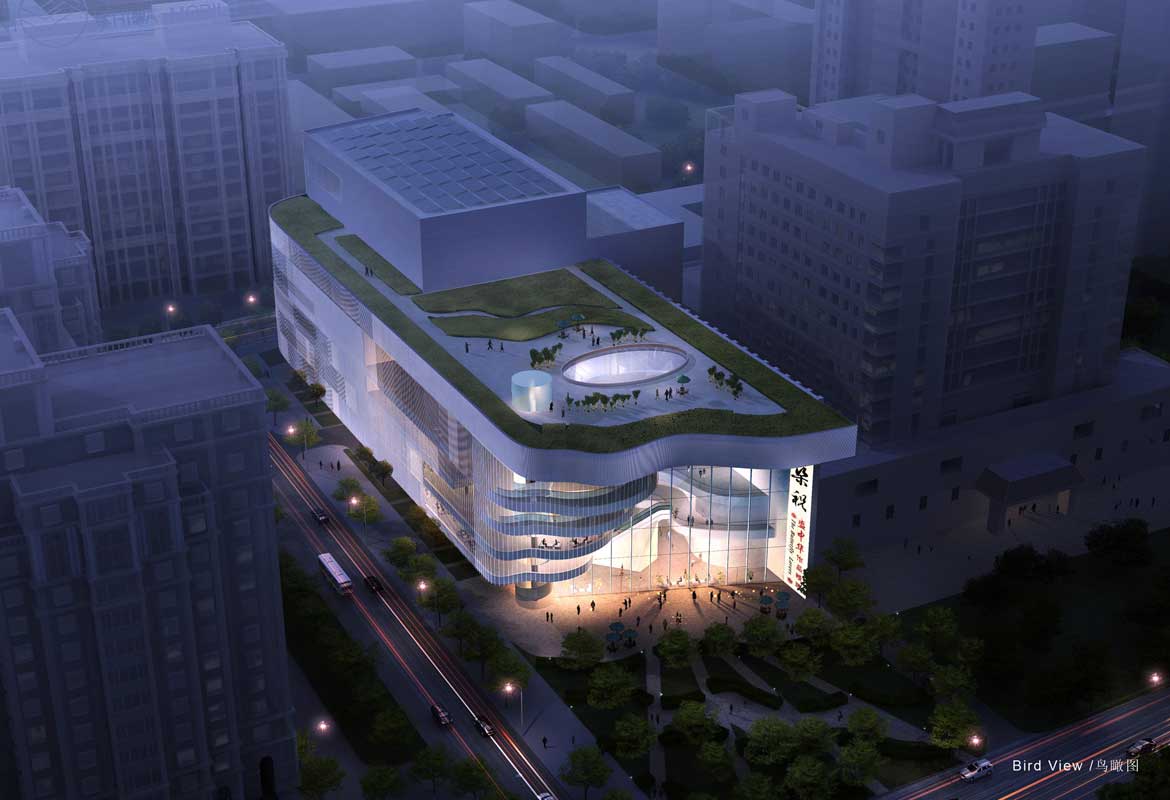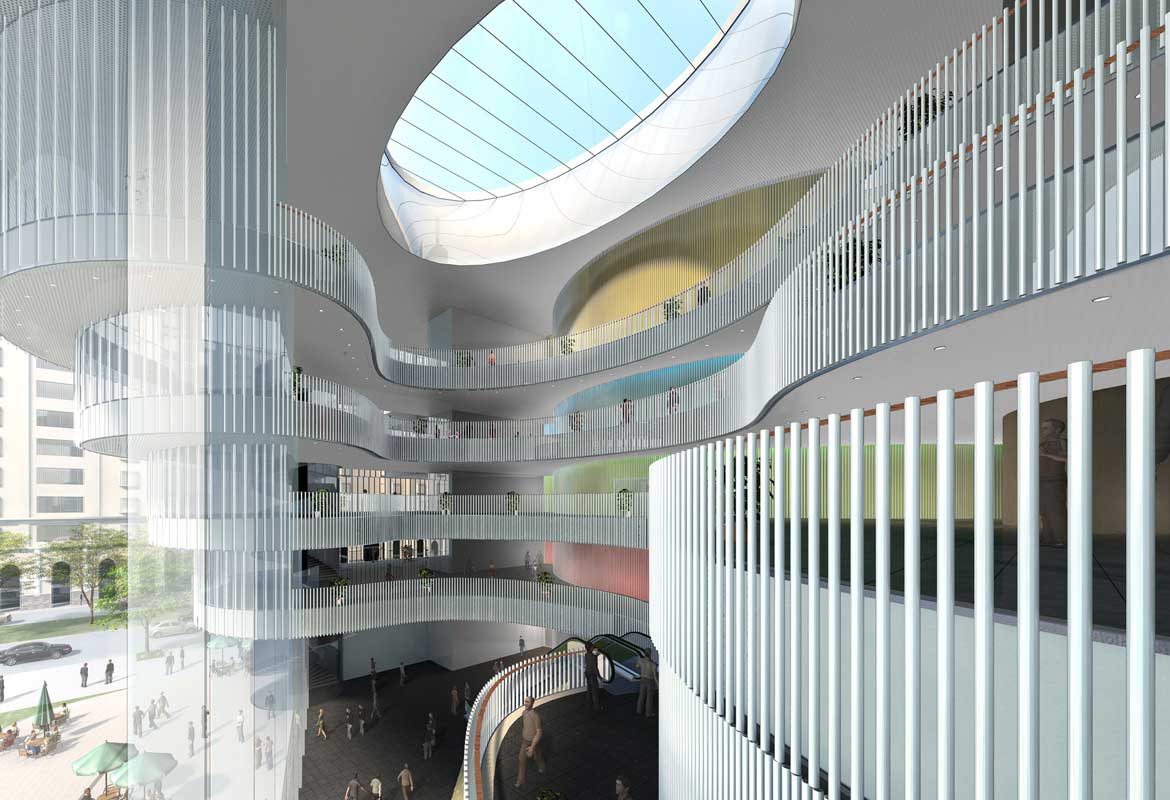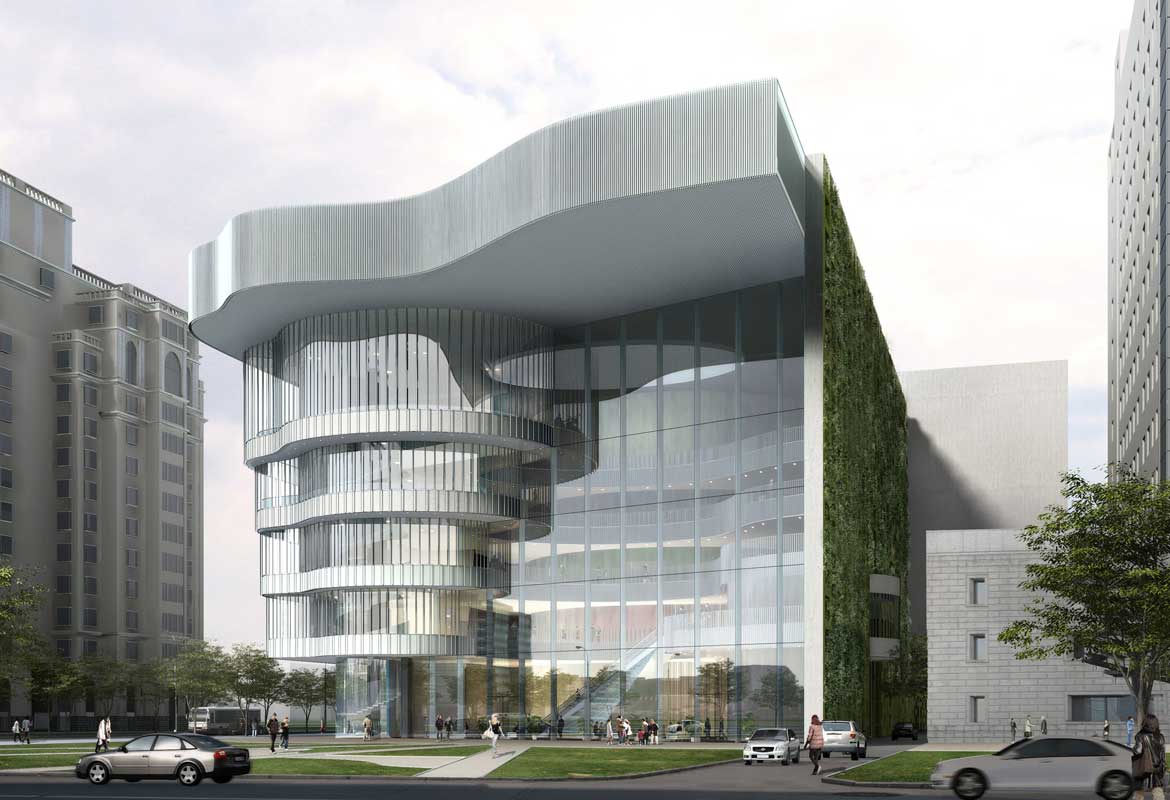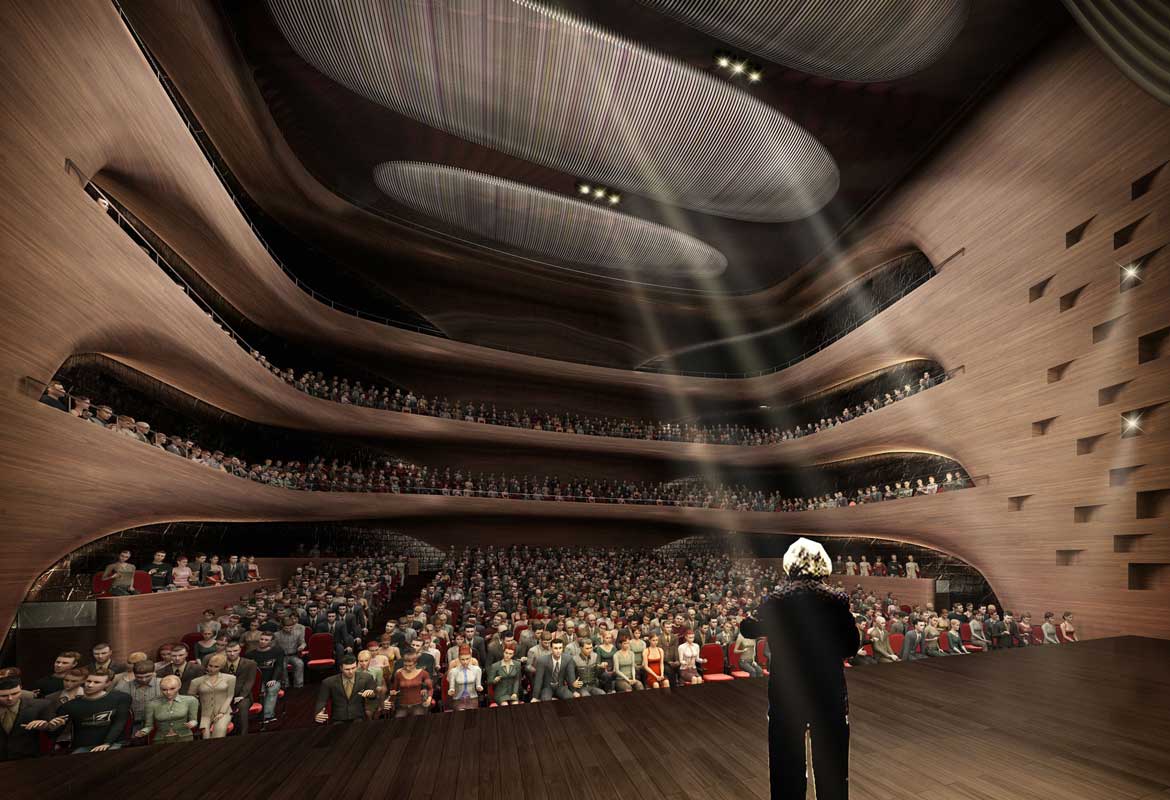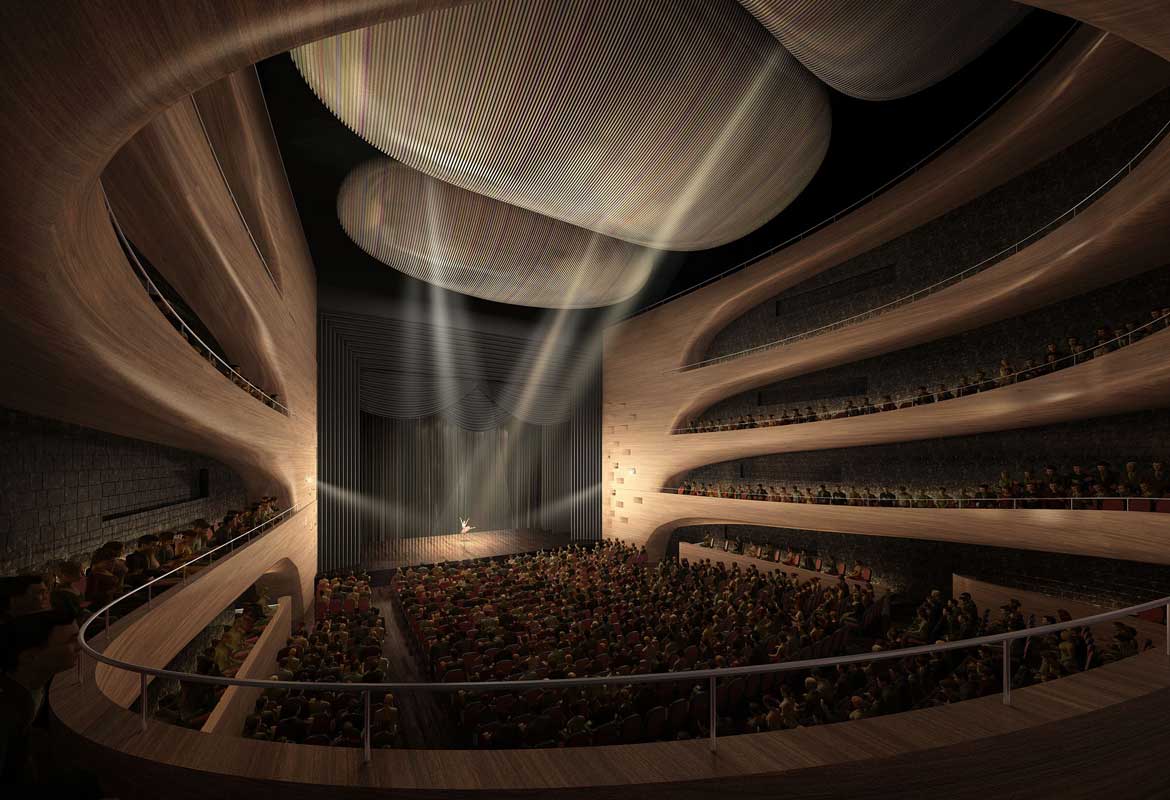 BEIJING CENTRAL OPERA
BEIJING, CHINA, 2005
Competition proposal 2011
Concert hall (1385 seats) with side and back stage, rehearsal facilities, workshops, outdoor stage, offices, canteen, underground parking

A particularly deep and narrow site resulted in the creation of a solid, simple yet elegant and inviting building mass. Towards the public square the building the curved cascading main entrance resembles the welcoming gesture of open arms that invites visitors as they enter the Opera House.

Due to the sites contextual restraints the opera house is not a freestanding sculpture but a building that has two types of façade. The main street elevations to north-west, north and north-east are open and the rear South facing elevation due its close proximity to the tall neighboring buildings has a more private character.

70mm diameter ceramic rods positioned 200mm from the façade are used throughout the elevations to create a vivid, 3D image that is constantly changing as people move along the surround streets.
| Public buildings |