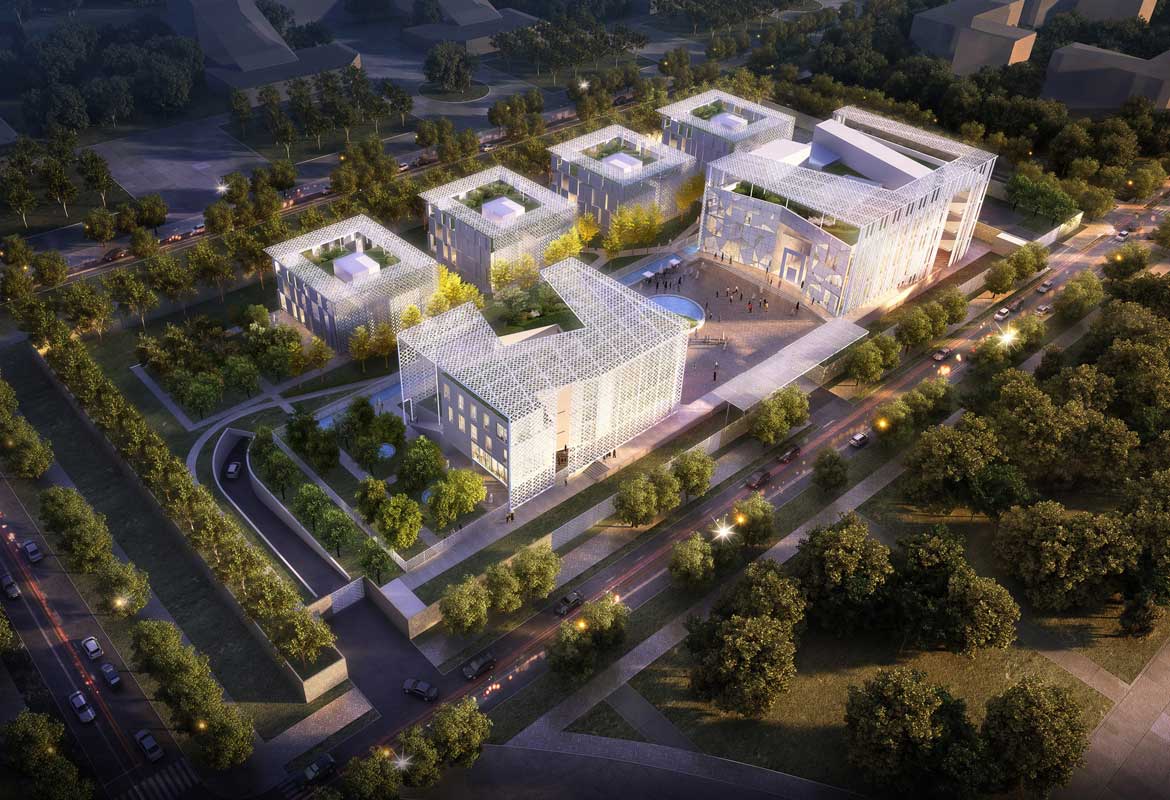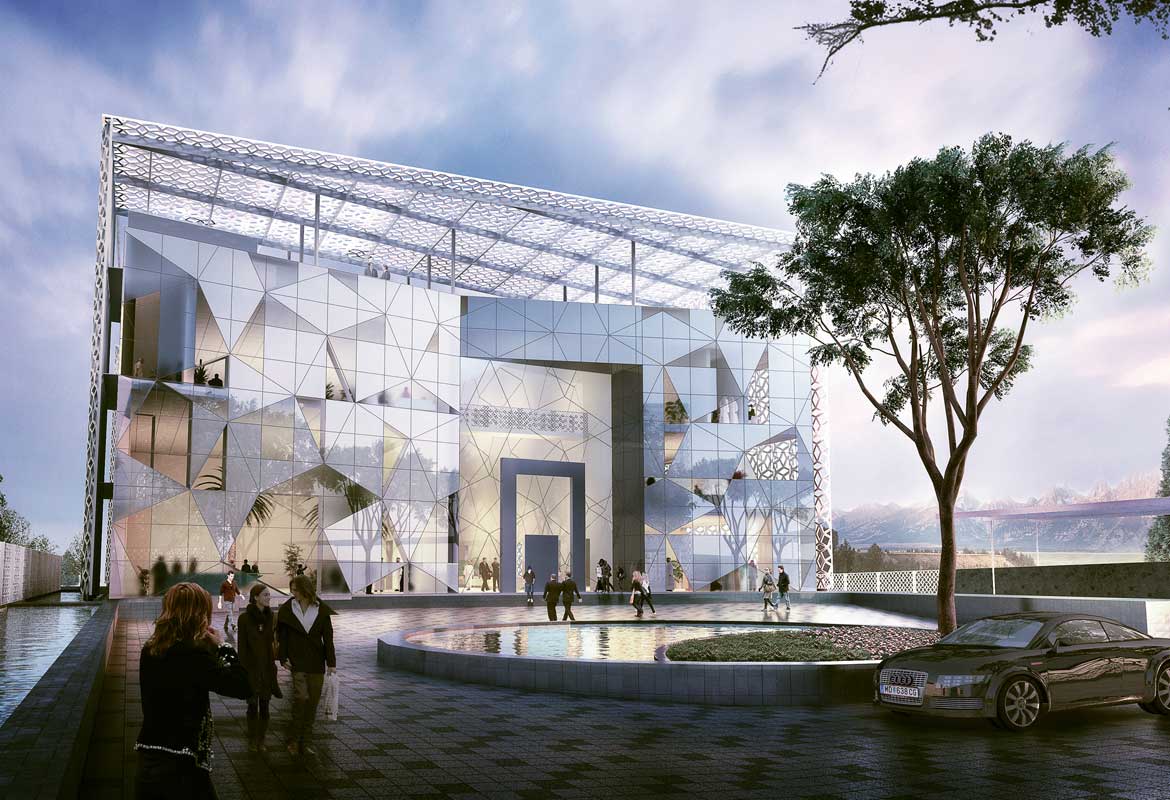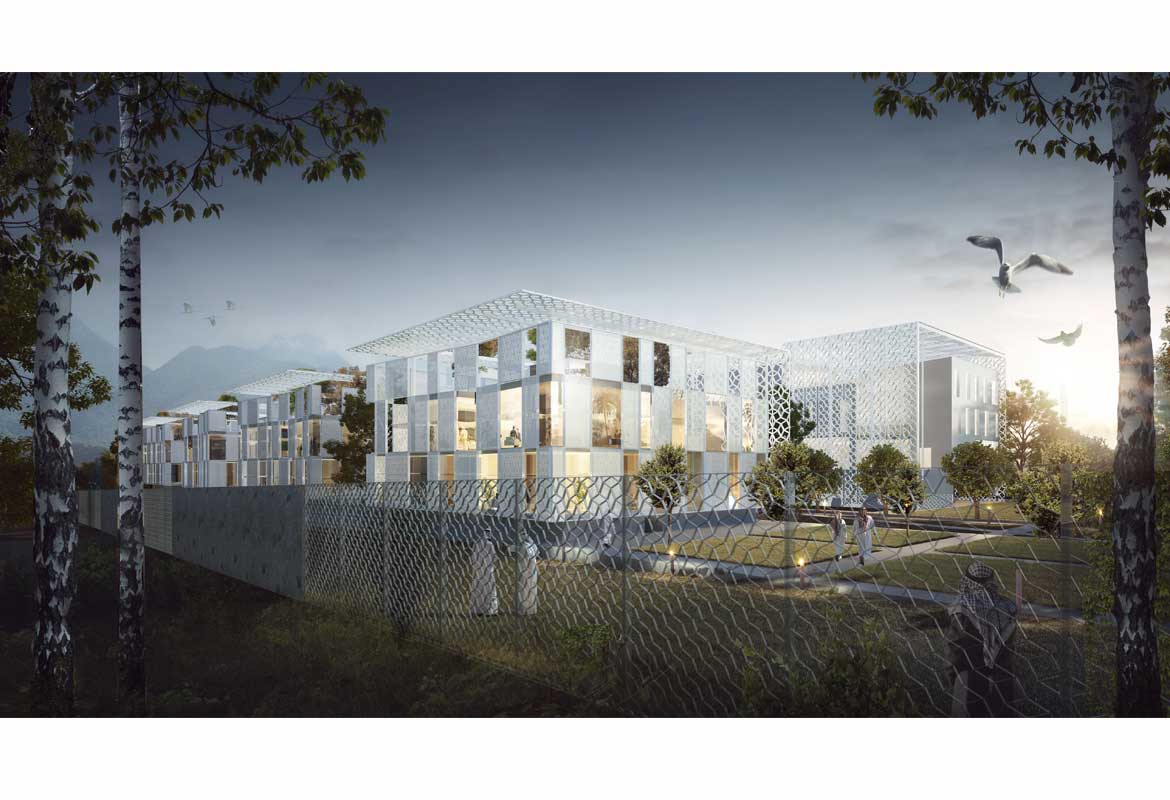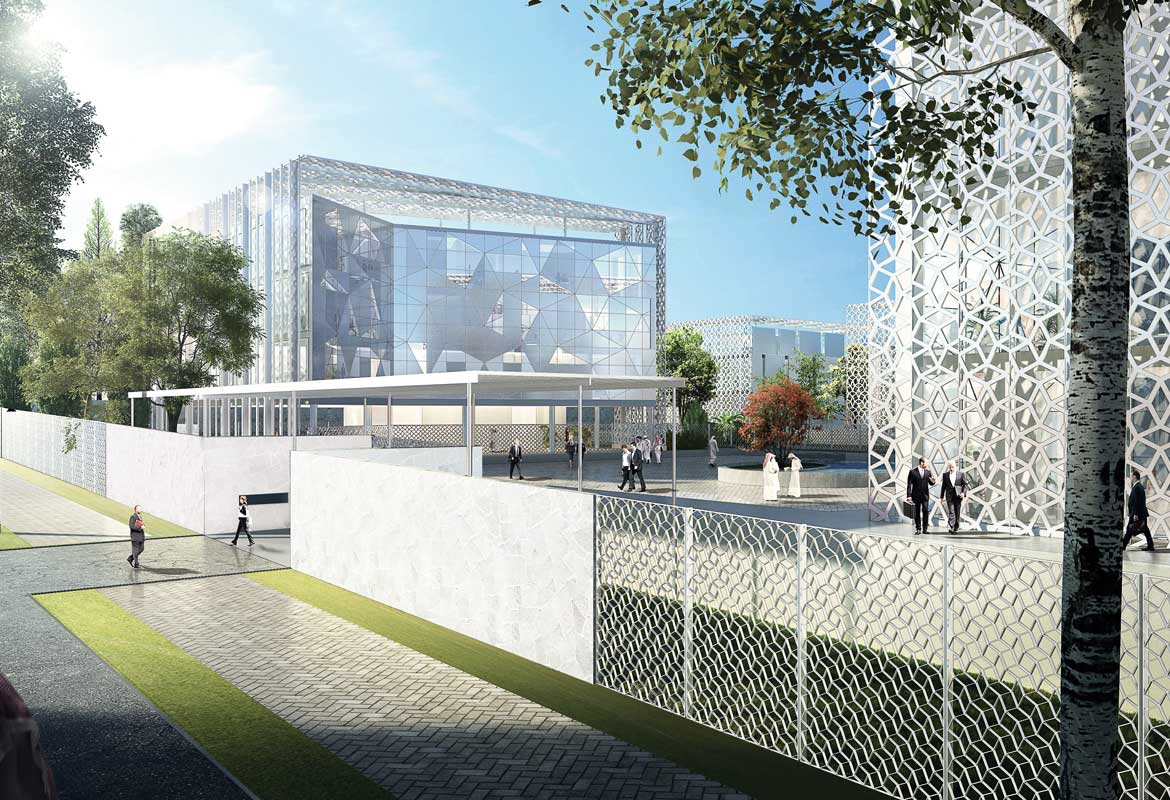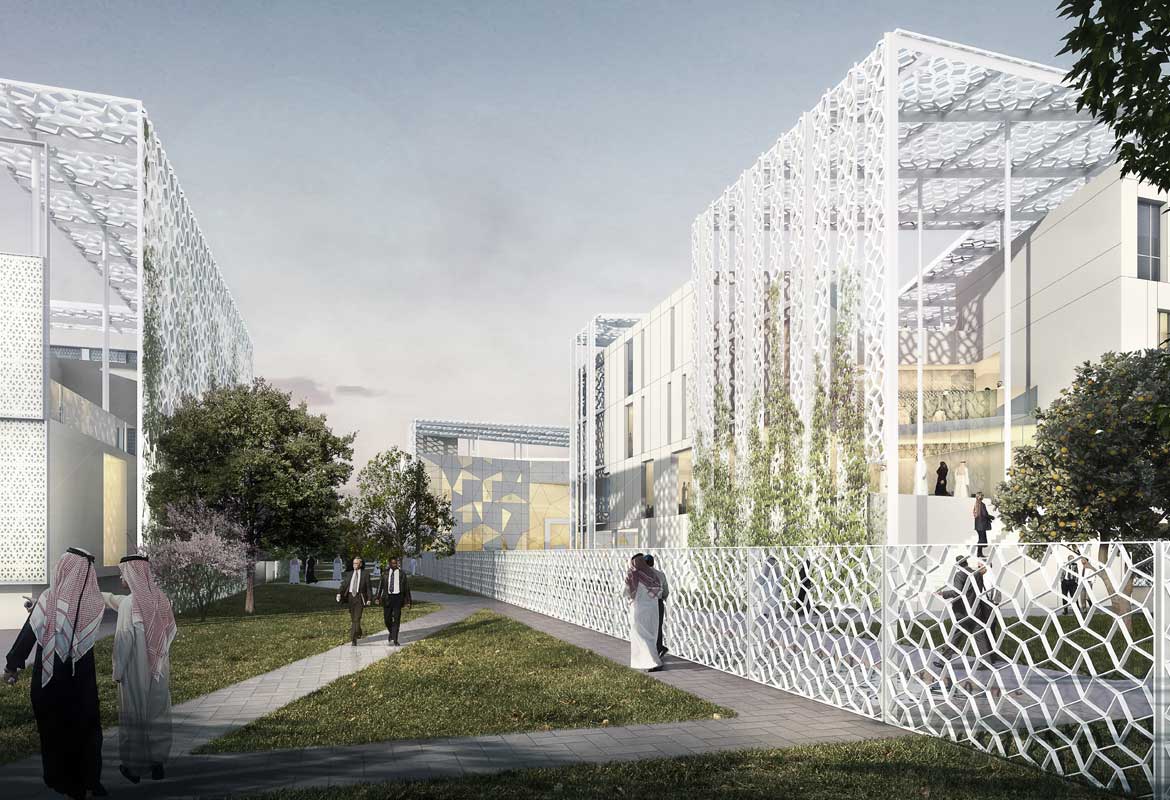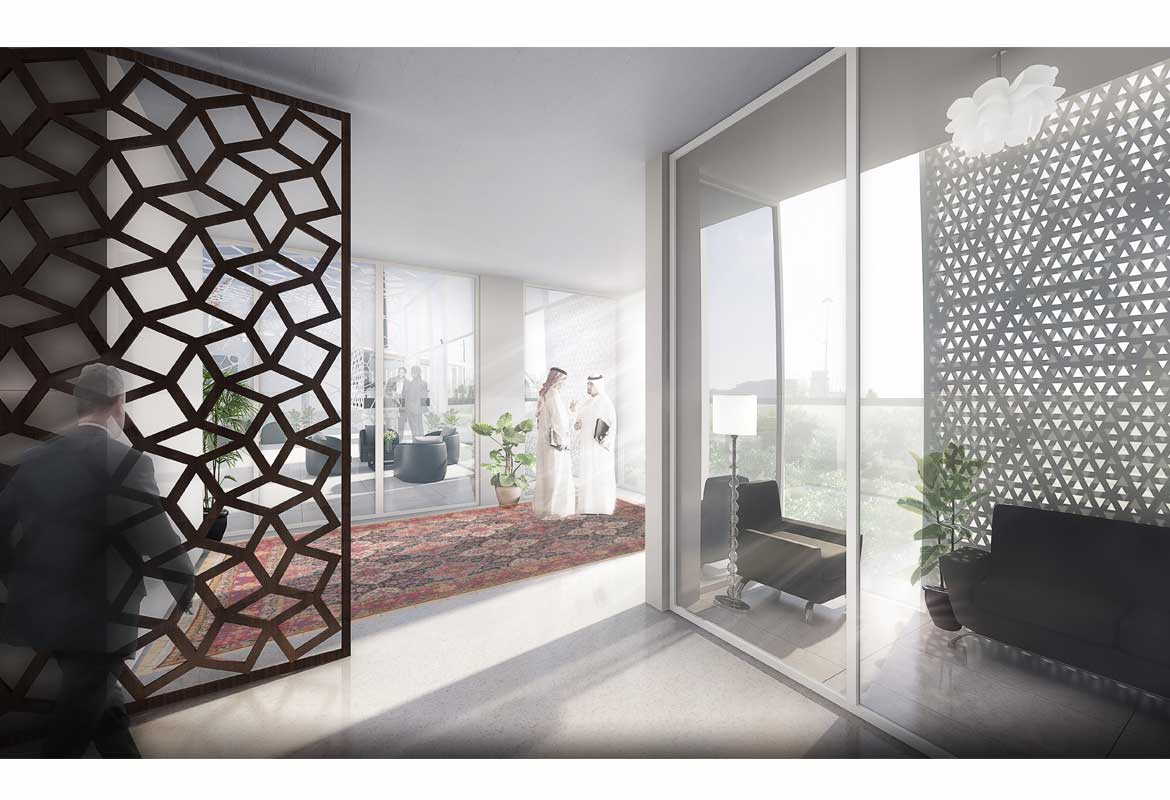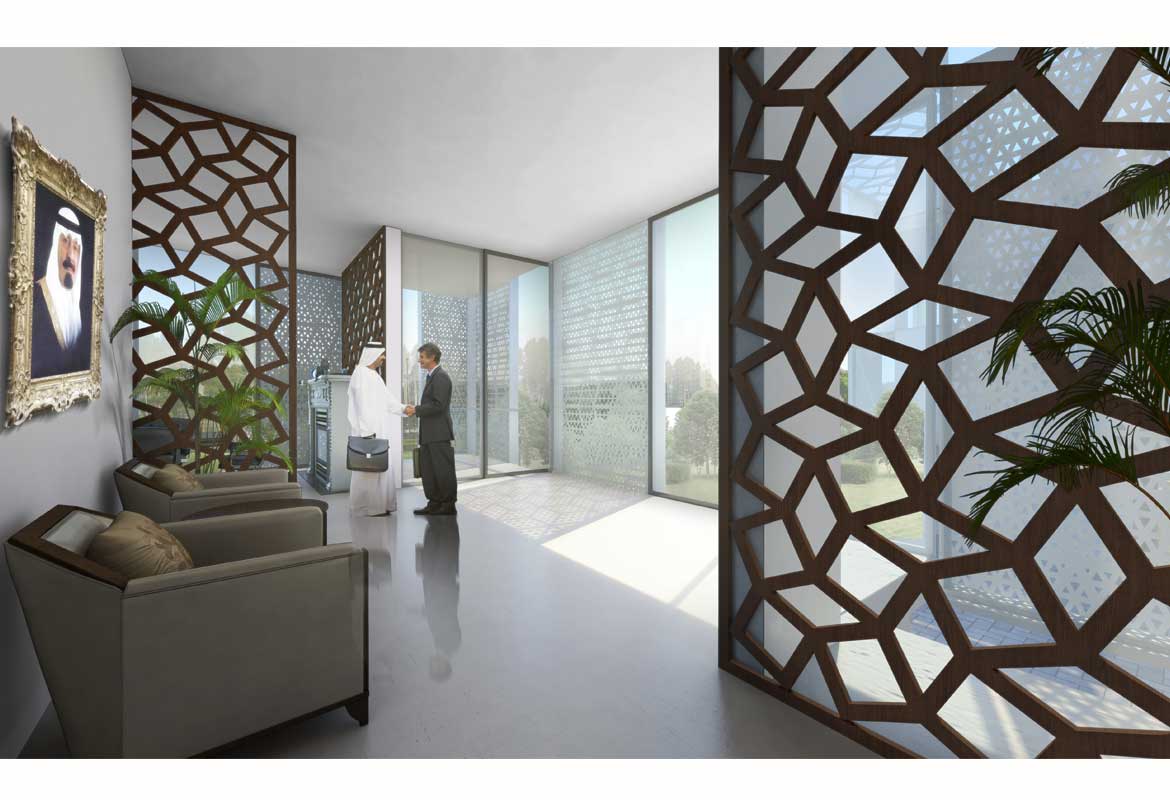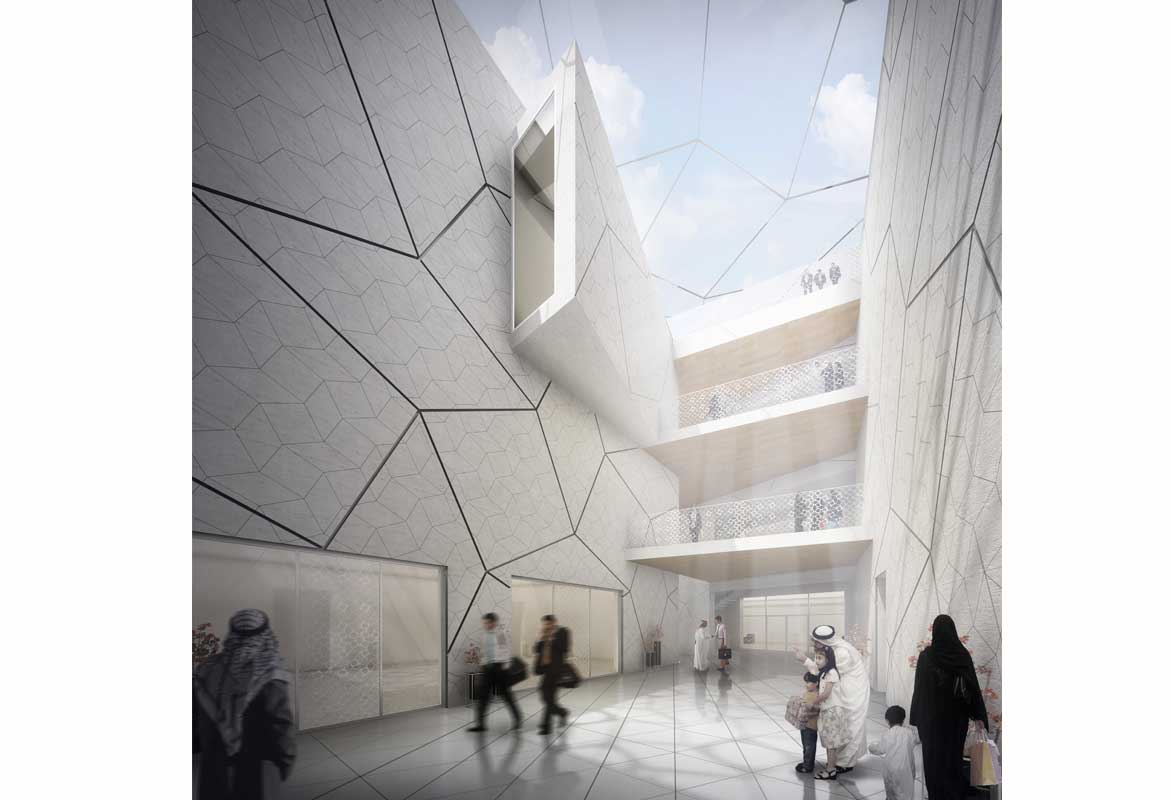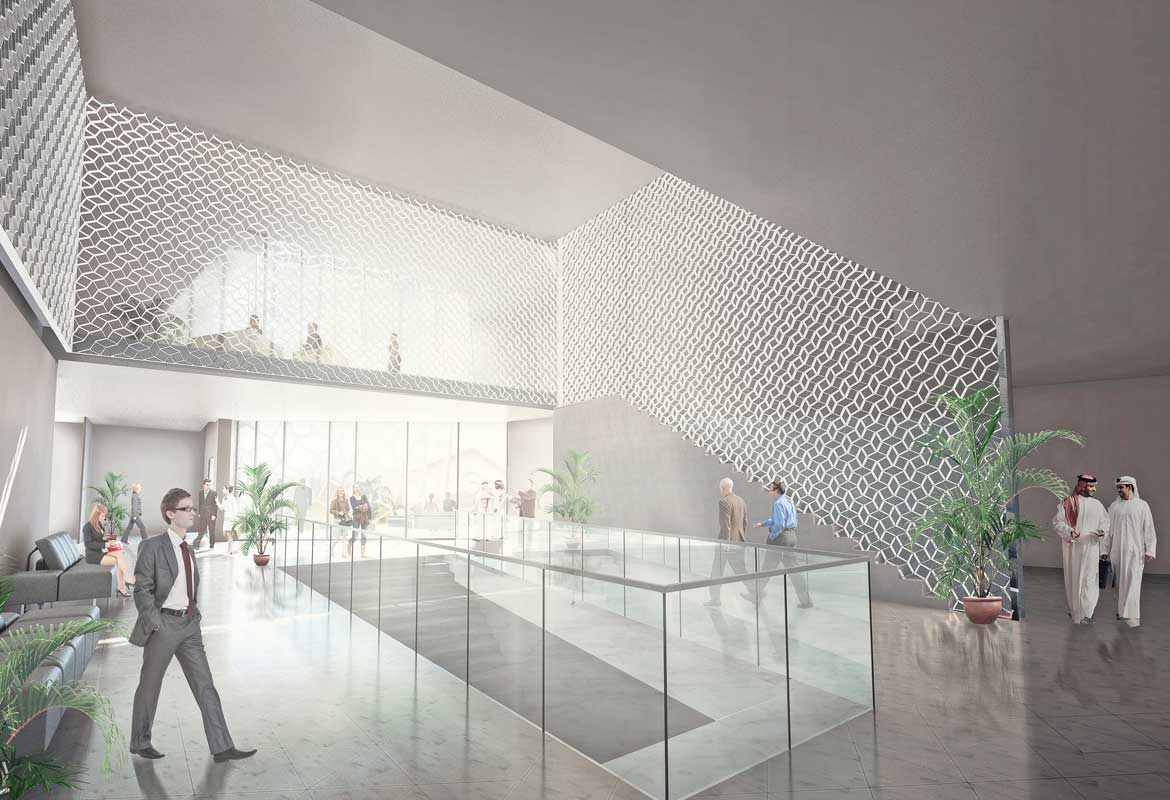 SAUDI-ARABIAN EMBASSY AND STAFF HOUSING
Bishkek, Kyrgyzstan
Invited international competition 2015 –third prize
"As the travelling nomad reaches his destination, he lays his carpet on the ground and marks his terrain. His dwelling rises pitched over his carpet and he sees the new land to be explored..."

PES-Architects won third prize in an invited international competition arranged by the Kingdom of Saudi Arabia for an embassy block in Bishkek, capital of the Kyrgyz Republic. The total area is approximately 15,000 m² and will comprise the embassy and consulate as well as the ambassador's residence and staff housing.

The metaphor for PES-Architects' competition entry was a giant flying carpet, landed on a piece of verdant land, decorated by patterns formed by the gardens, axes and pathways of the site. The buildings define the edges of this "carpet" like the corners of a fortress. The built area is raised on a podium, allowing for the separation of service and parking areas and easy access to underground spaces. A security fence clad with ornamental mesh outlines the plot beyond the podium.

The buildings, gardens and other functions are located on the plot according to a division into the formal and the residential side. On the institutional side, the embassy and ambassadorial residence face each other around a ceremonial forecourt and form the main façade towards the major of the two boulevards lining the site. The staff housing, a row of urban villas, lies at the western edge of the plot. Between the building groups, the "carpet" forms a park and garden area running centrally along the long plot, with a private and sheltered garden zone set off on the south side. Further outdoor spaces for staff socializing are arranged on large rooftop terraces.

The rectangular volumes of the buildings create a strong and solid presence. In contrast to their stark shape, the buildings are clad with structural veils in a modern interpretation of the ornamental Arabic mashrabiya façades. This sculptural layer creates an interplay of light and shadow as well as affording privacy for the interior spaces.