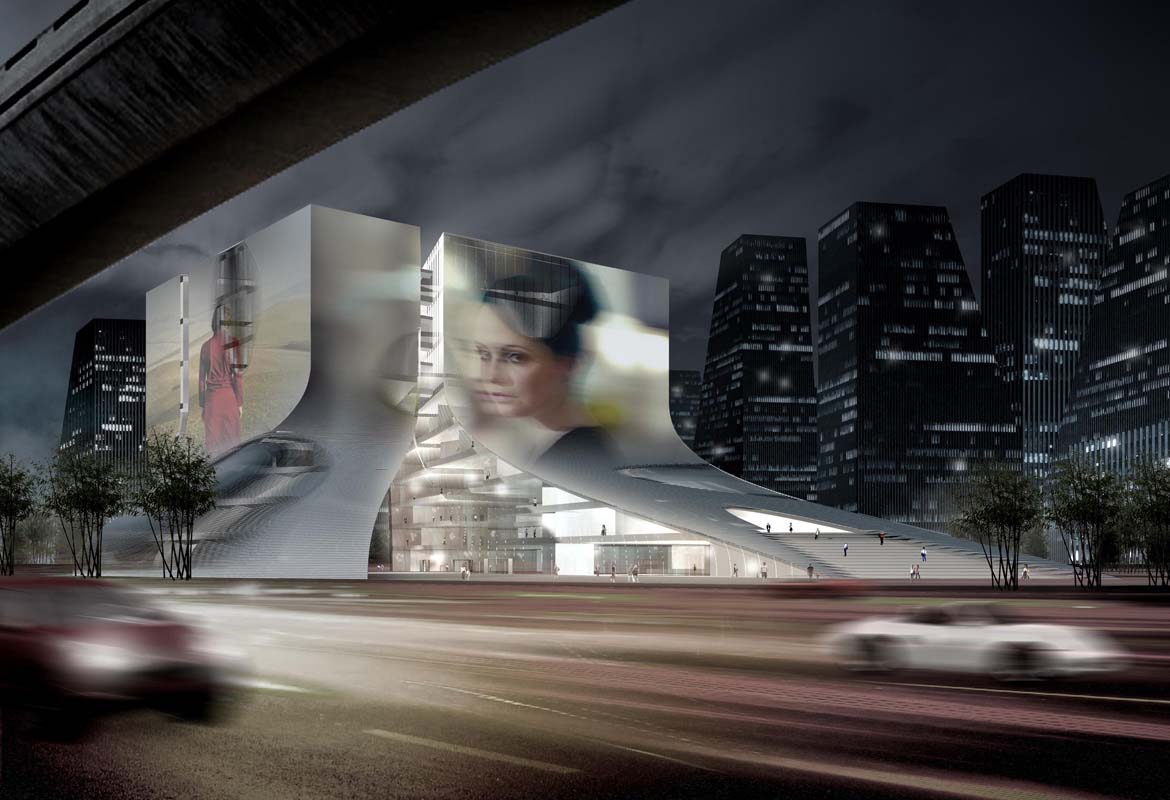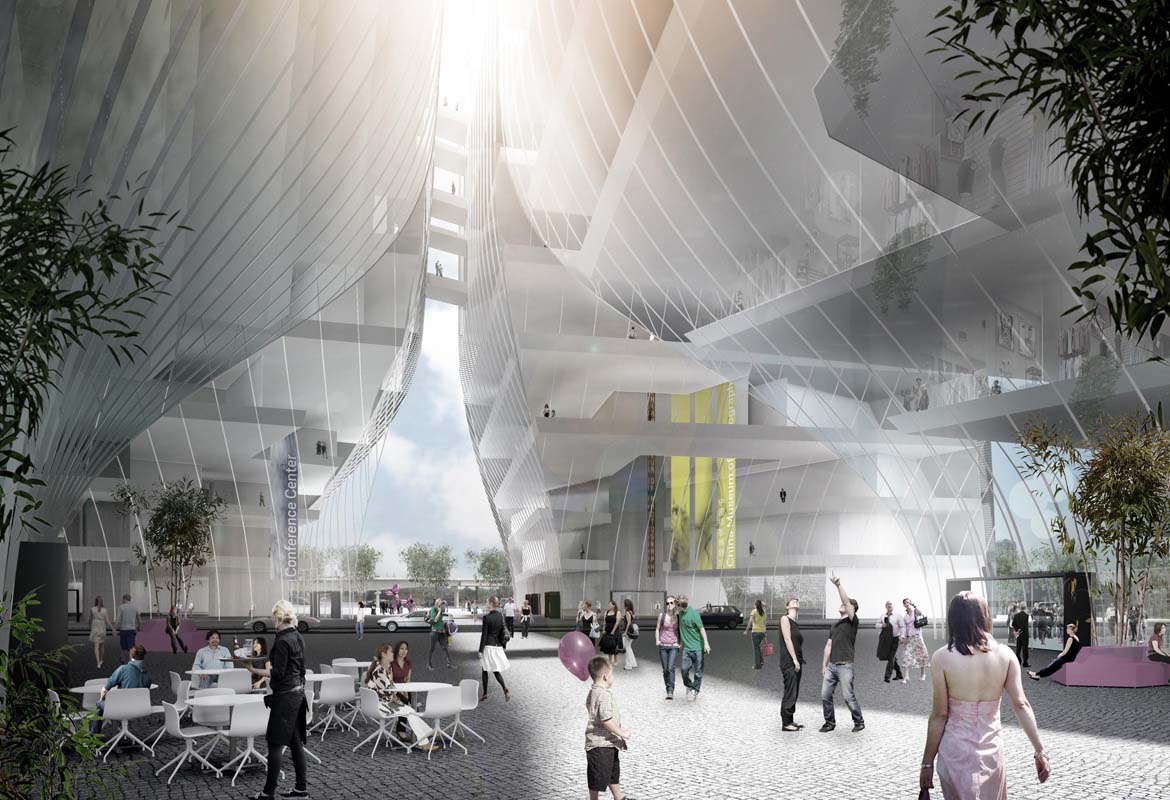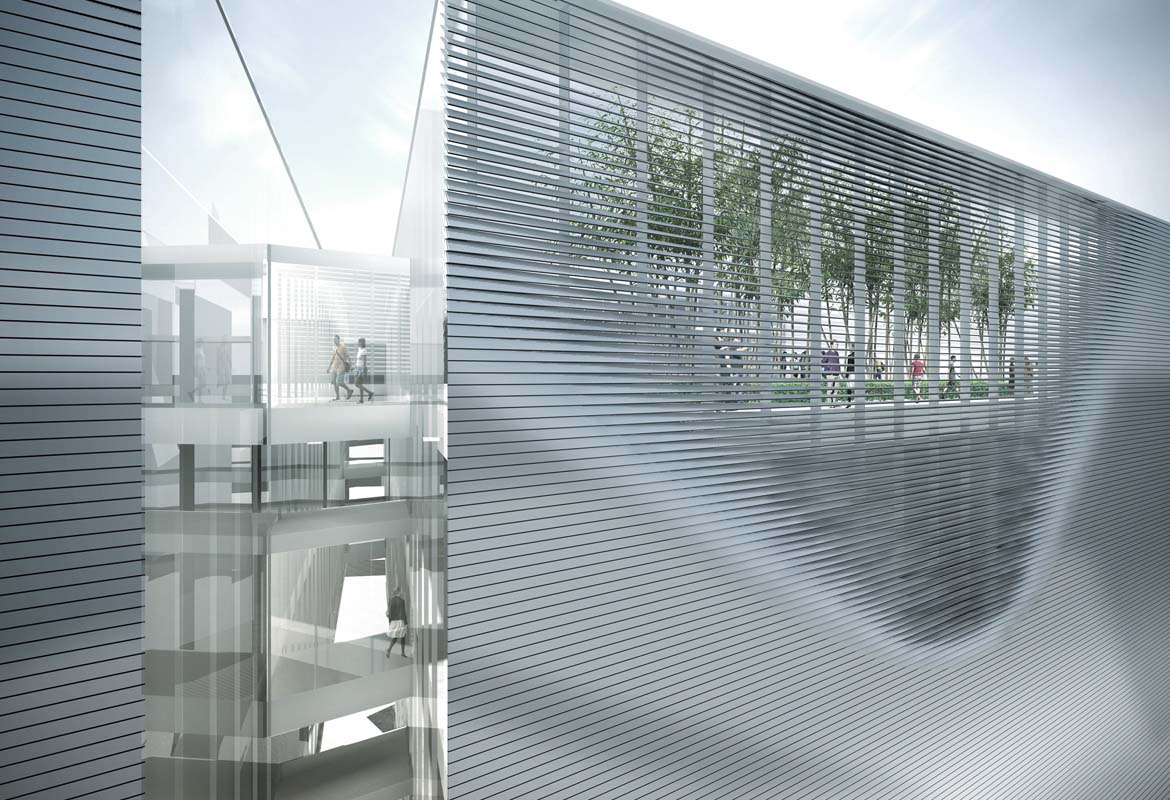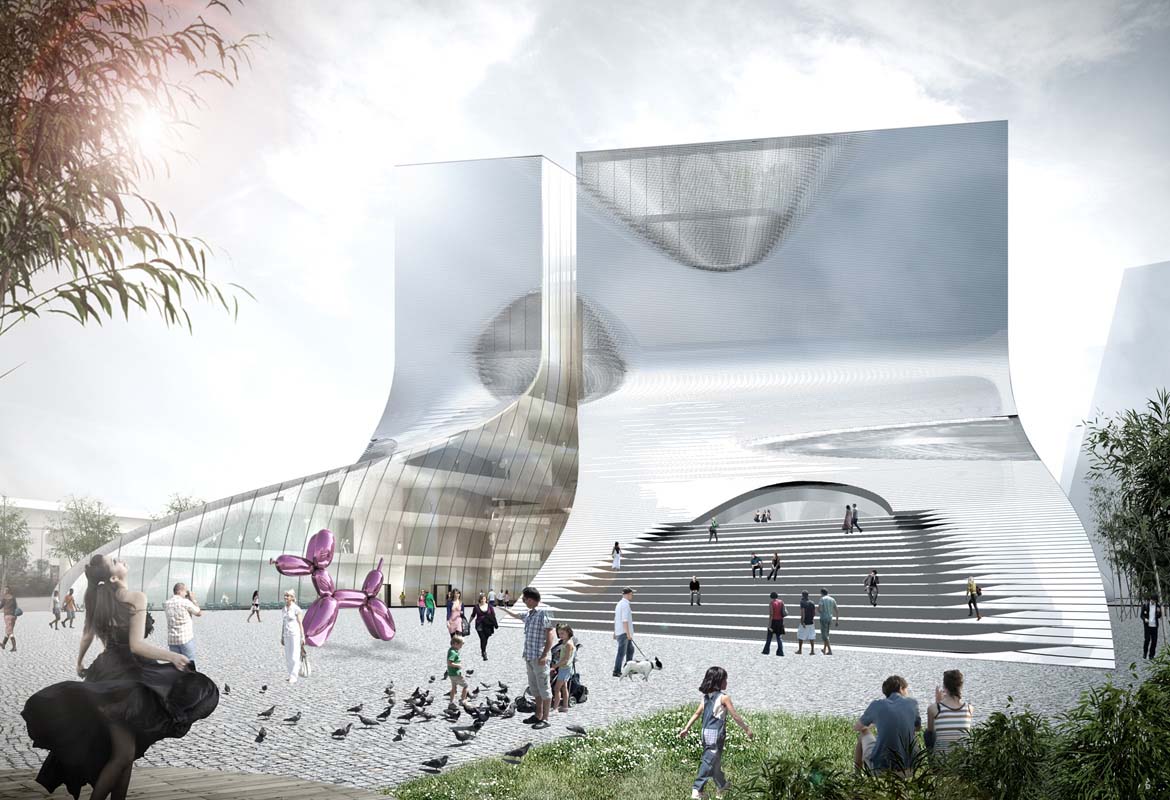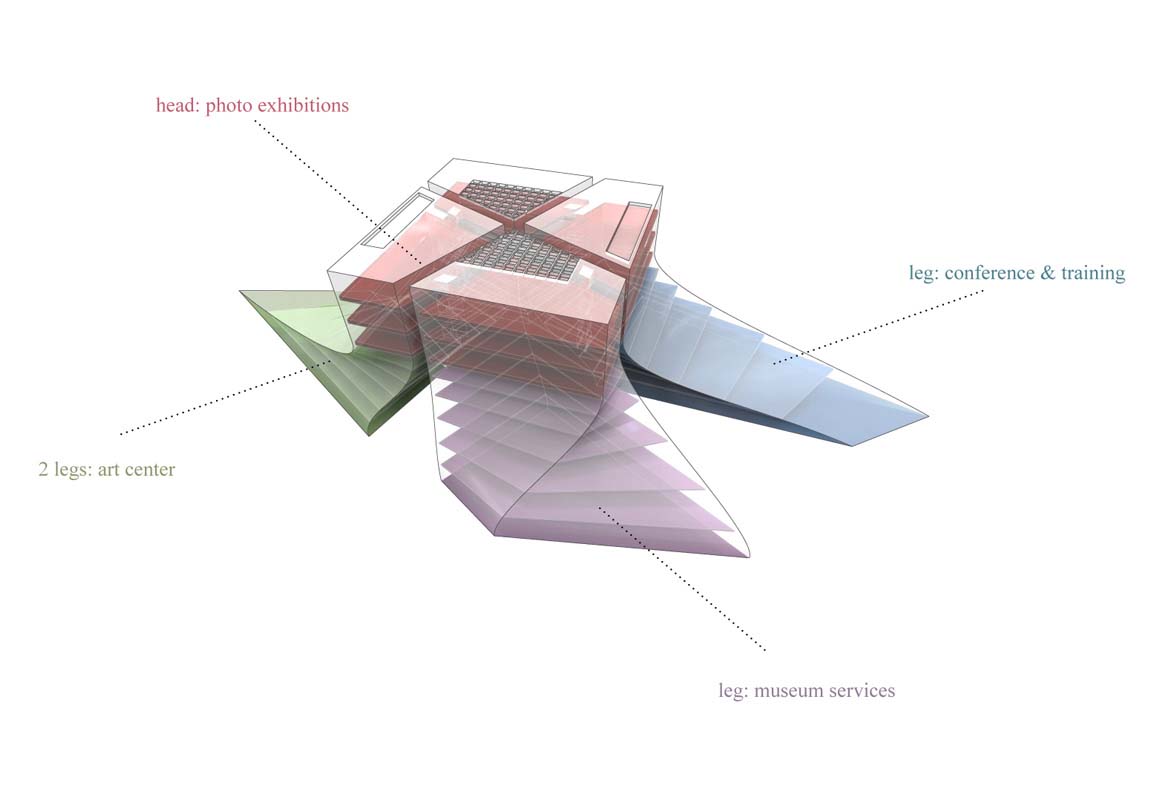 CHENGDU PHOTO MUSEUM
Chengdu, China
Client: Xinhua News Agency China Photographers' Association
Chengdu Municipal Government
Gross area: 50.000 m² Competition 2013
The design for the China Museum of Photography is inspired by the "camera obscura". The building's base is split into four leg like parts with the fifth "camera obscura" box perched on top.

To create a new type of museum, both ecologically sustainable and economically profitable, the China Museum of Photography needs to attract visitors every day of the year. Therefore the museum is designed as a hybrid and compact building with all functions closely linked.

The museum has two main entrances, one from the south / Yin Xing Avenue and the other from the north / Yi Du Avenue, meeting underneath the building, from where the different building functions can be entered. This public covered outdoor "Museum-square" can be used for drop off, exterior performances and other public activities.

Internally the building is also oriented around this central crossing point. Deep narrow cuts, crossed by glass bridges, divide the building functions and exhibition spaces into four equal parts and allow daylight to penetrate deep into the square. The façade of the museum is coved with a horizontal grid of stainless steel louvers, creating a protective skin whilst reflecting the surrounding city in a playful way. By rotating these louvers in the required areas, the façade can open to create unique views to the surroundings and to allow daylight to enter the interior without allowing any excess glare into the building. In addition the louvers are covered with LED lights, which function as a large multimedia screen and provide an additional unconventional photography exhibition surface.