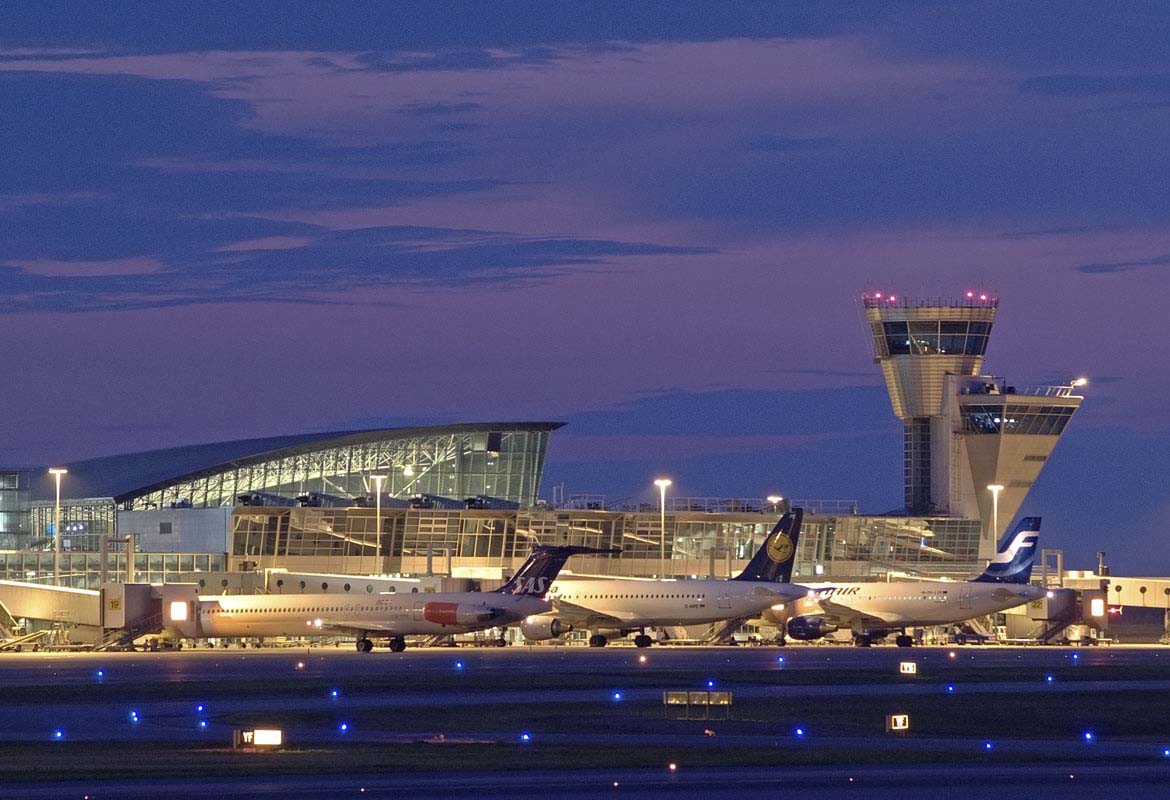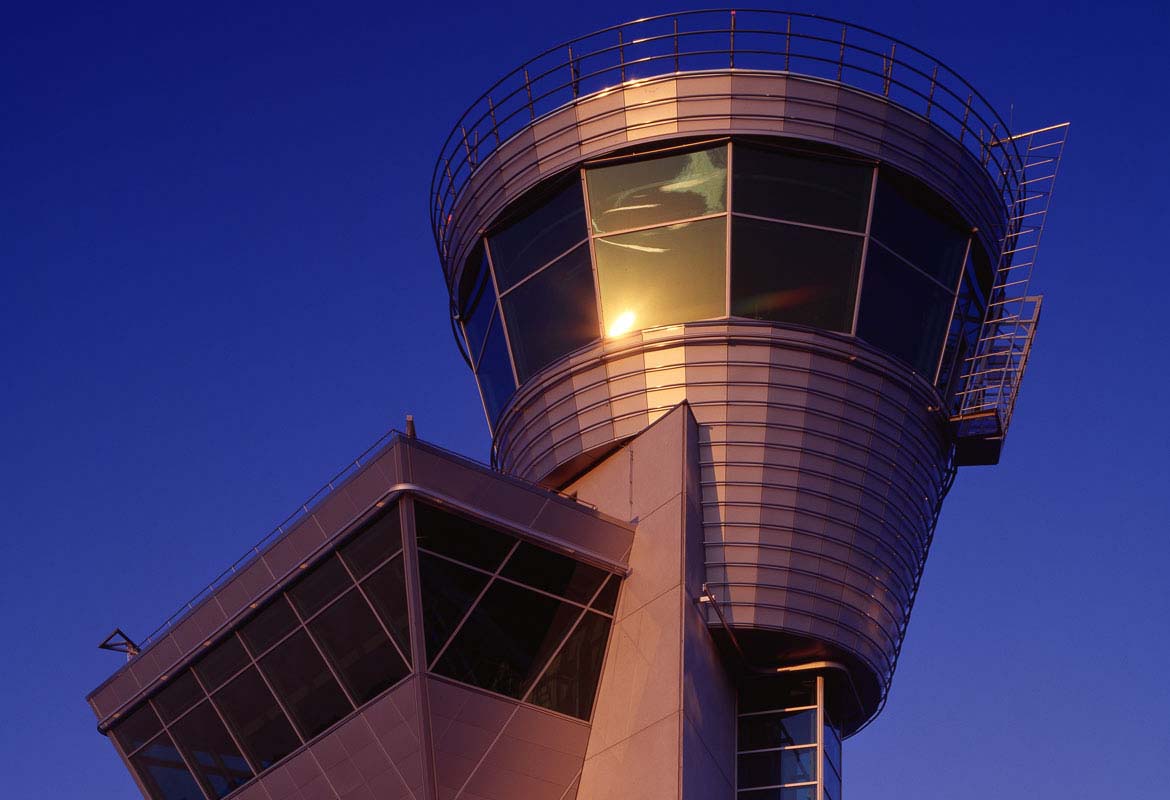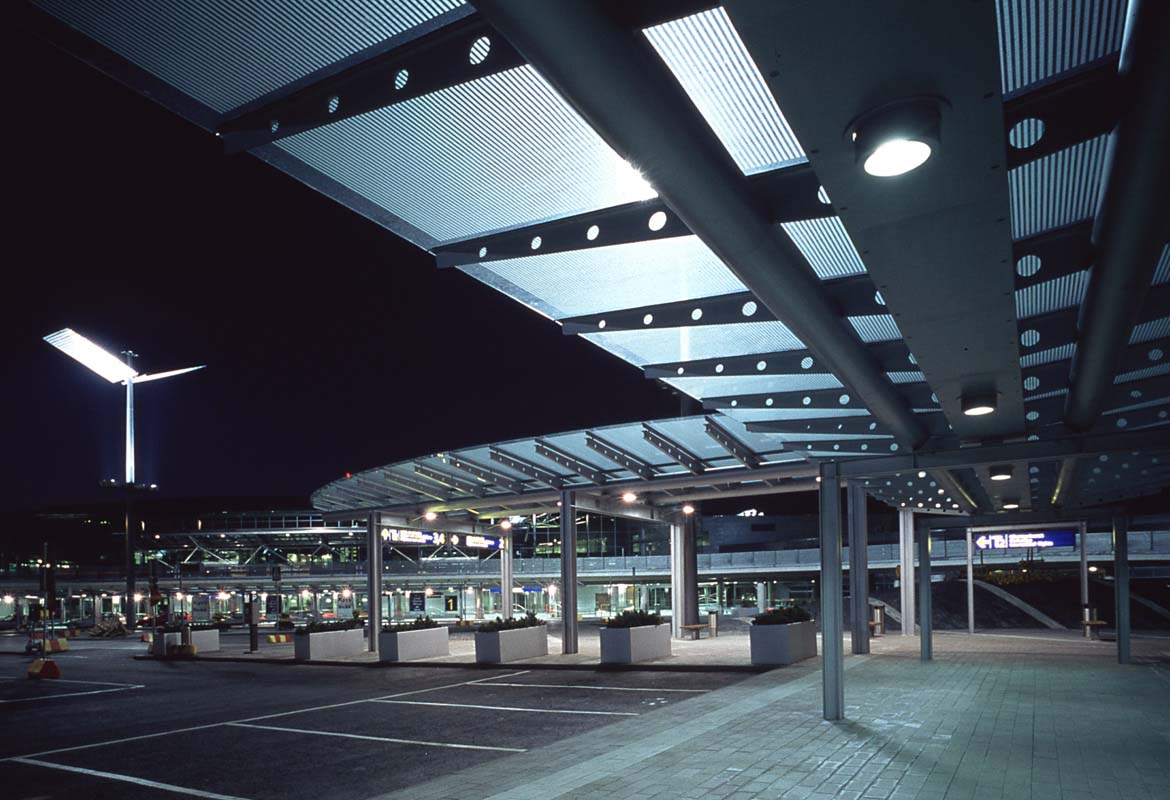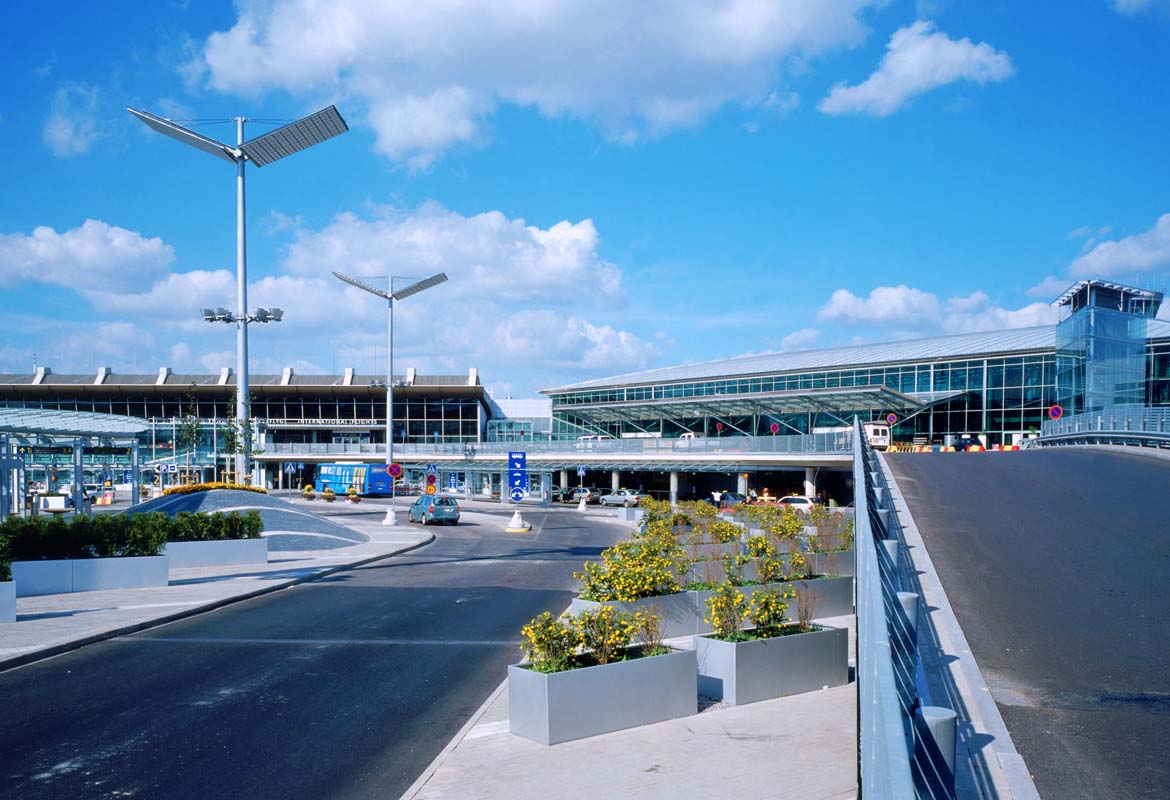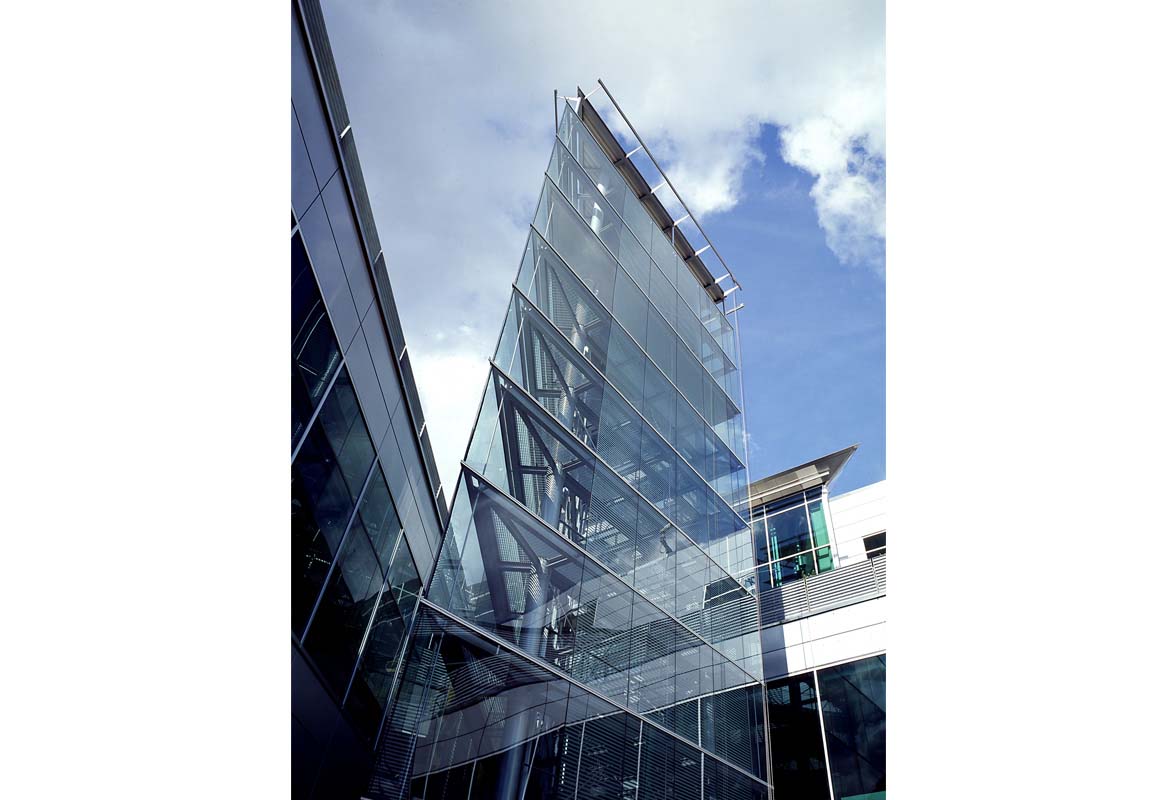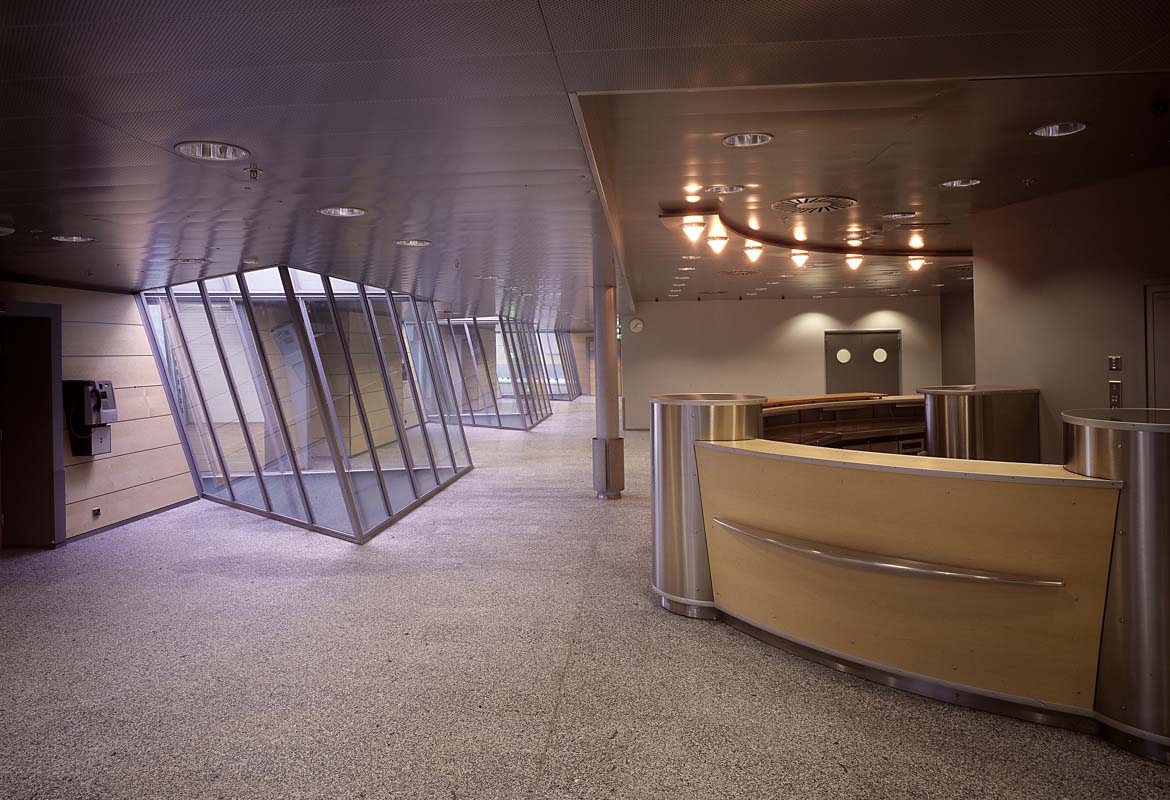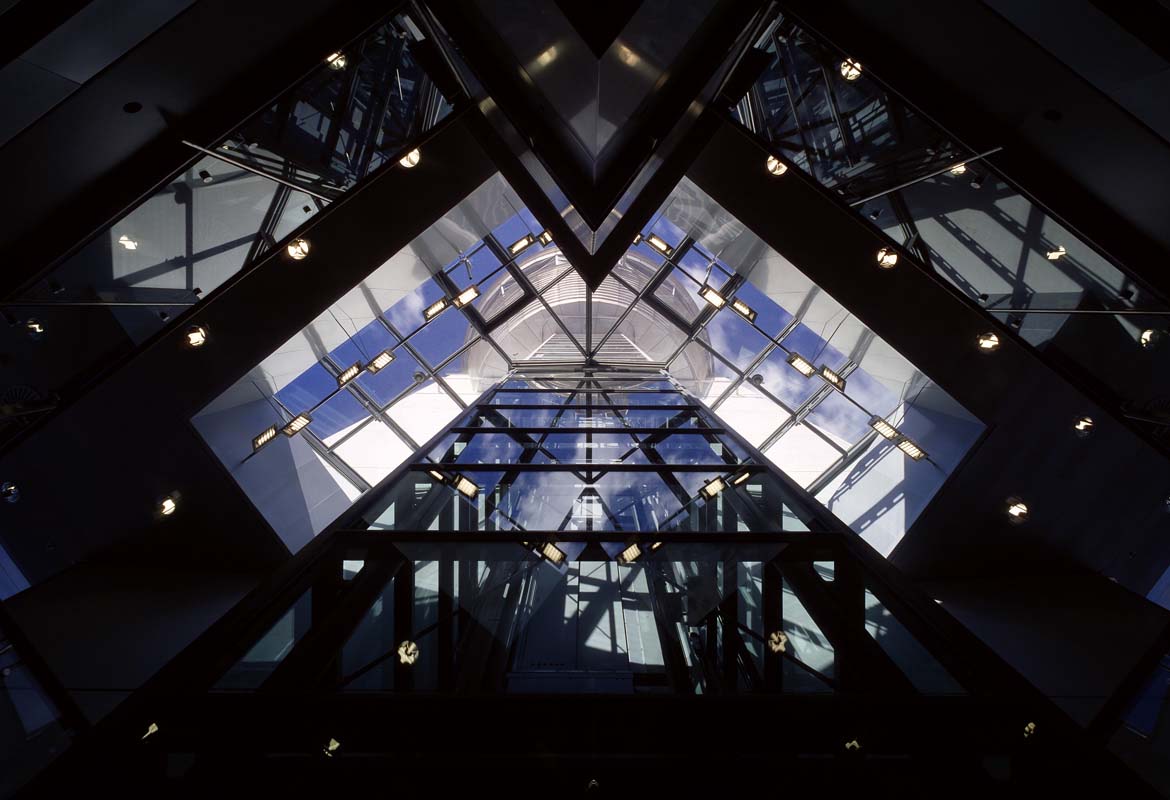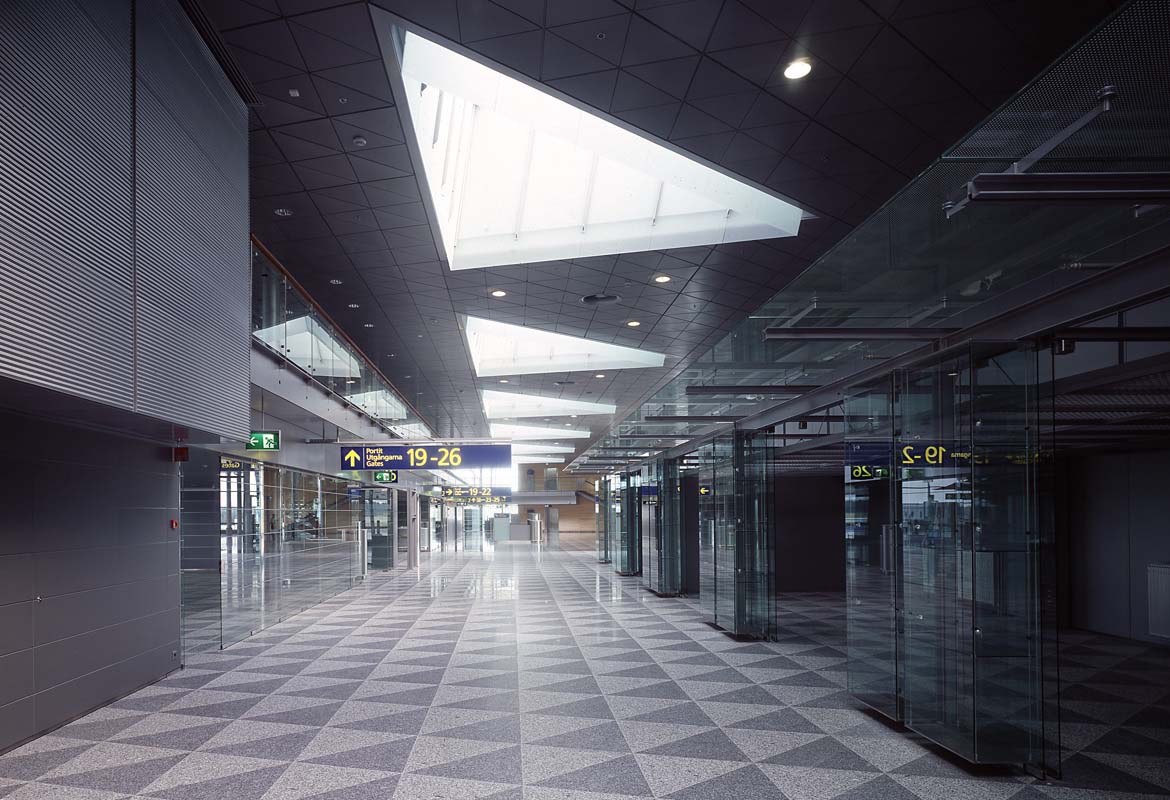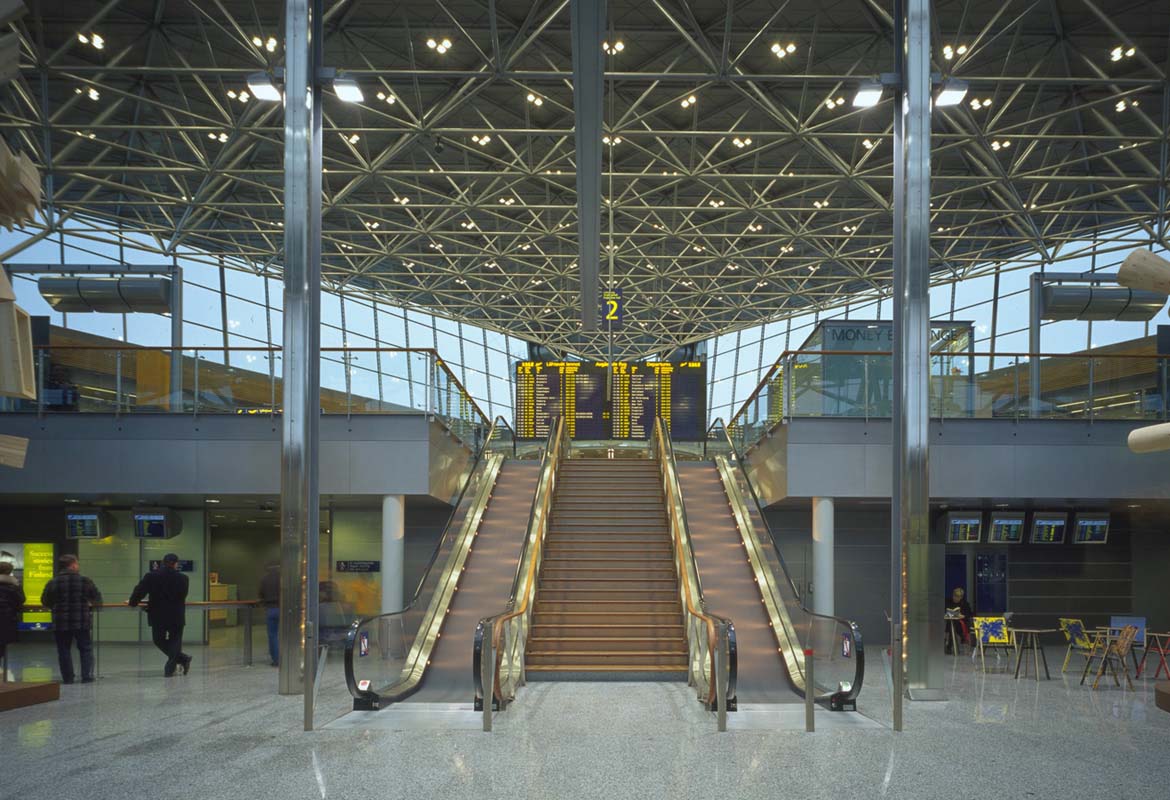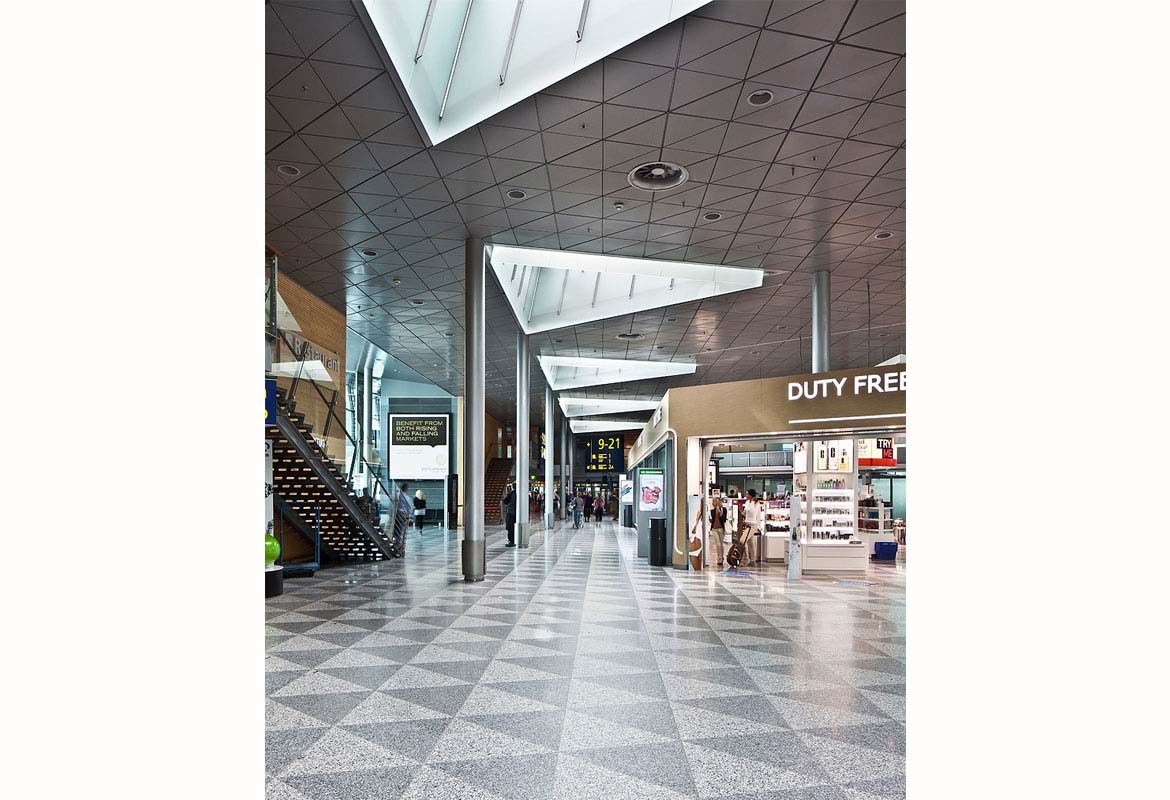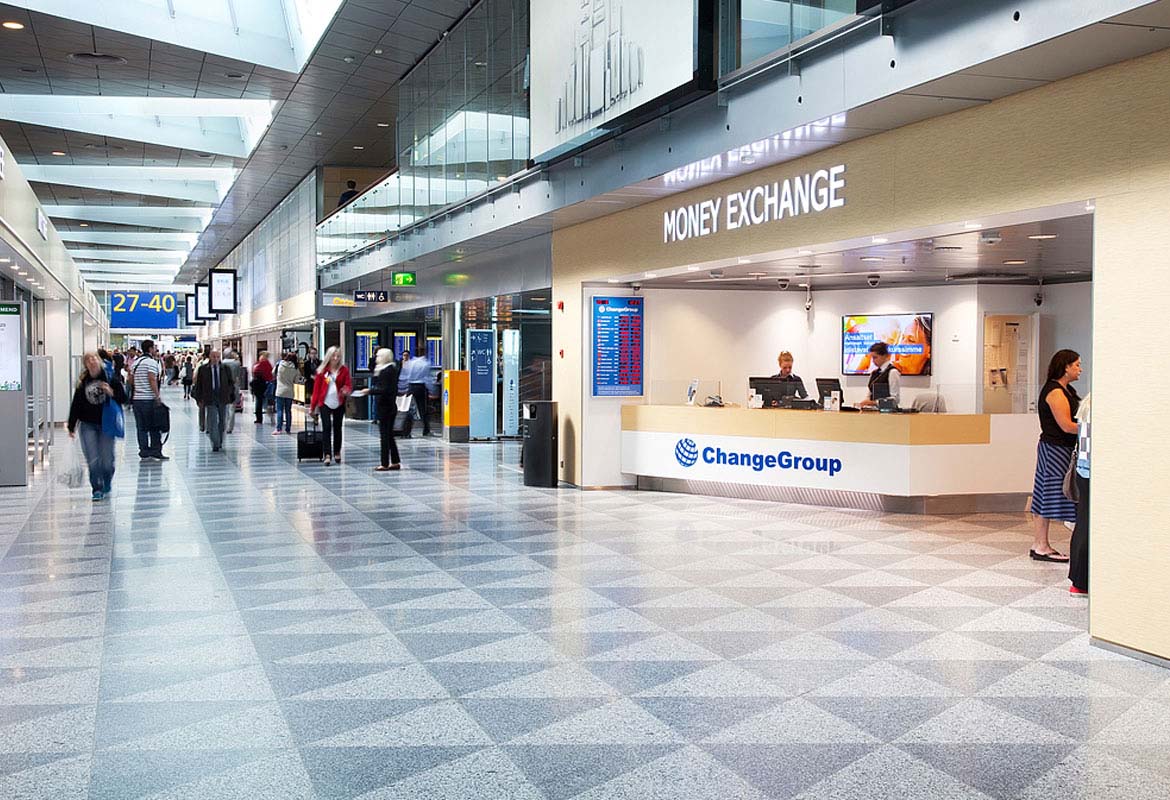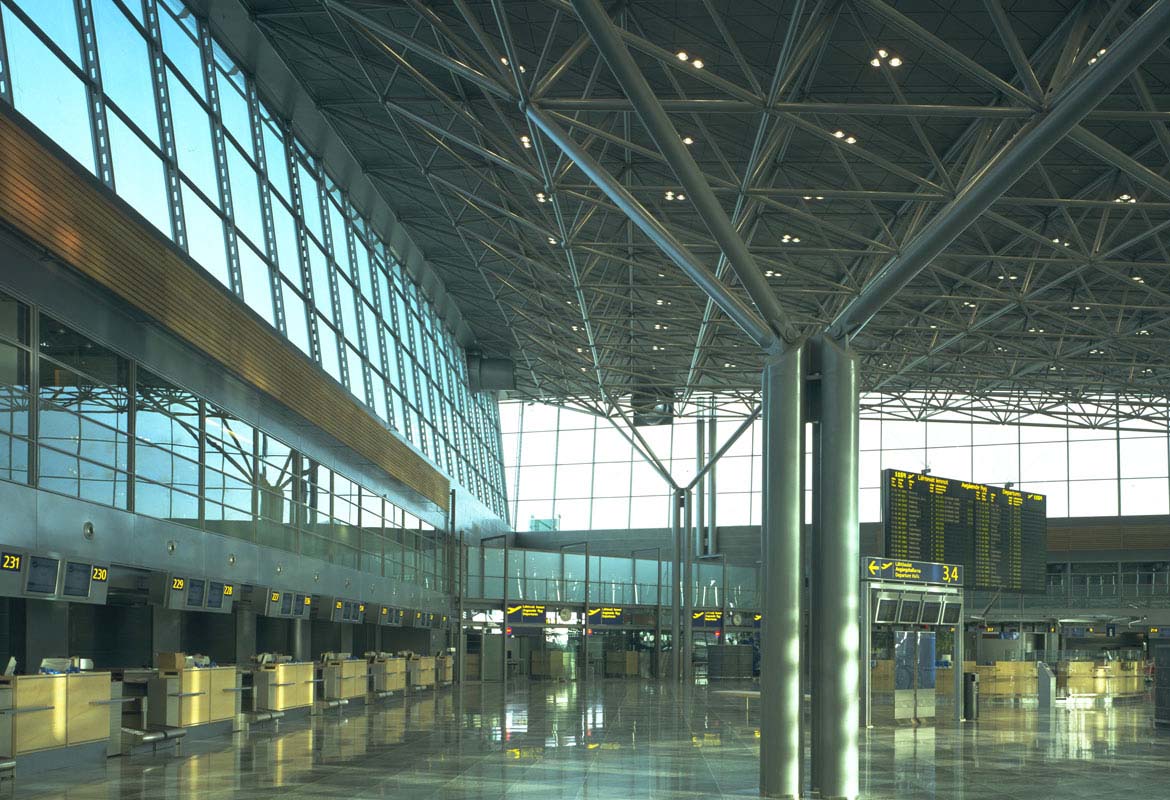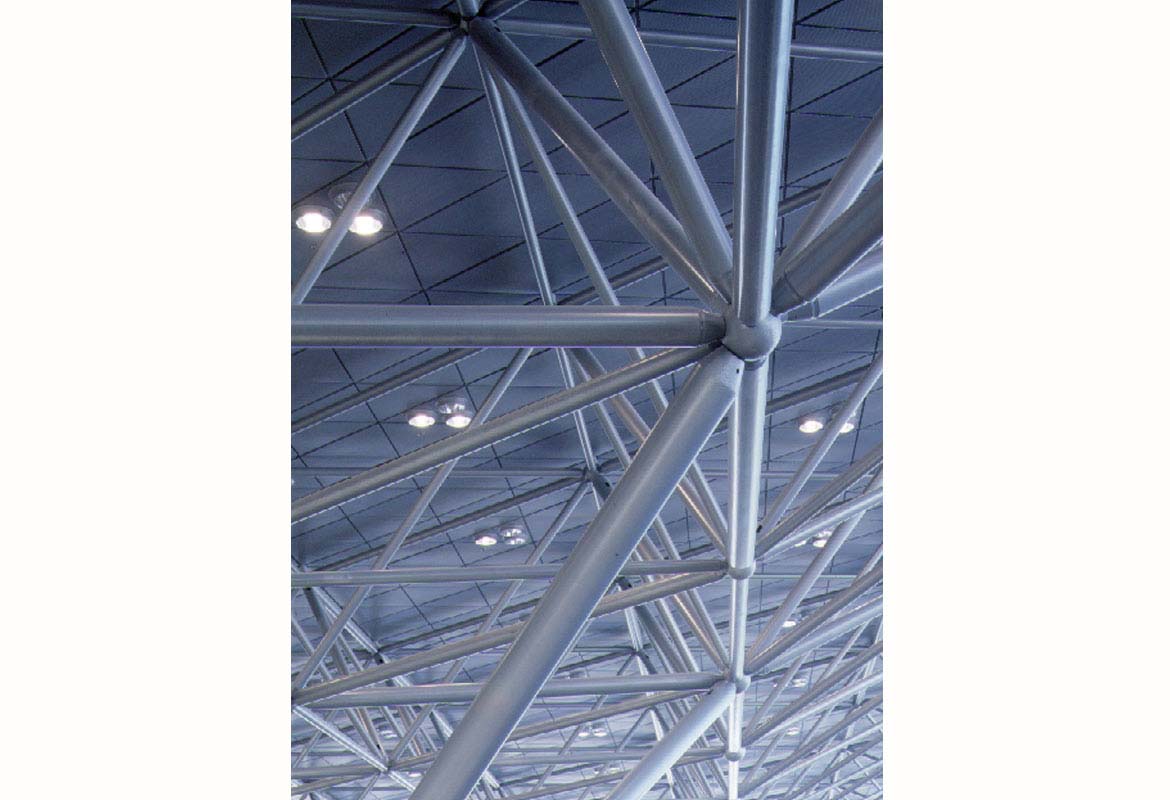 HELSINKI AIRPORT TERMINAL 2
Client: FINAVIA
The International Terminal T2 at Helsinki Airport includes both the old terminal and the new international terminal spaces completed 1999.

New part of the terminal T2 was realized in two phases. The first phase (1996) comprised a flight control tower, passenger waiting areas, a terminal hotel, congress centre and other commercial facilities.

Second phase included new arrival and departure halls as well as baggage handling facilities, became operative in 1999. In conjunction to this project the whole land-side area in front of the terminal was reorganized.

International terminal T2 is situated in between the grossing of the runways on a wedge shaped site. The basic, dynamic triangular geometry generated by the site has been adapted as the foundation for an architectural language. In addition to the main shape of the building, the triangular theme repeated in the plans of the interior spaces and the air control tower. It is also most evident in details like the triangular granite floor pattern and the triangular ceiling panels in the transit area.

The central, triangular departure hall is the most important space both functionally and architecturally. It is covered with a slightly curved triangular space truss supported on three columns, with a wedge shaped top rising up to a height of 17 meters. This spacious hall forms the focal space of the whole terminal complex, guiding passengers through the security control area to the gateway lobby on the air-side.

The old part of terminal T2 from 1969 has been renovated by PES-Architects 2009-2012.
| Selected works | Transport |