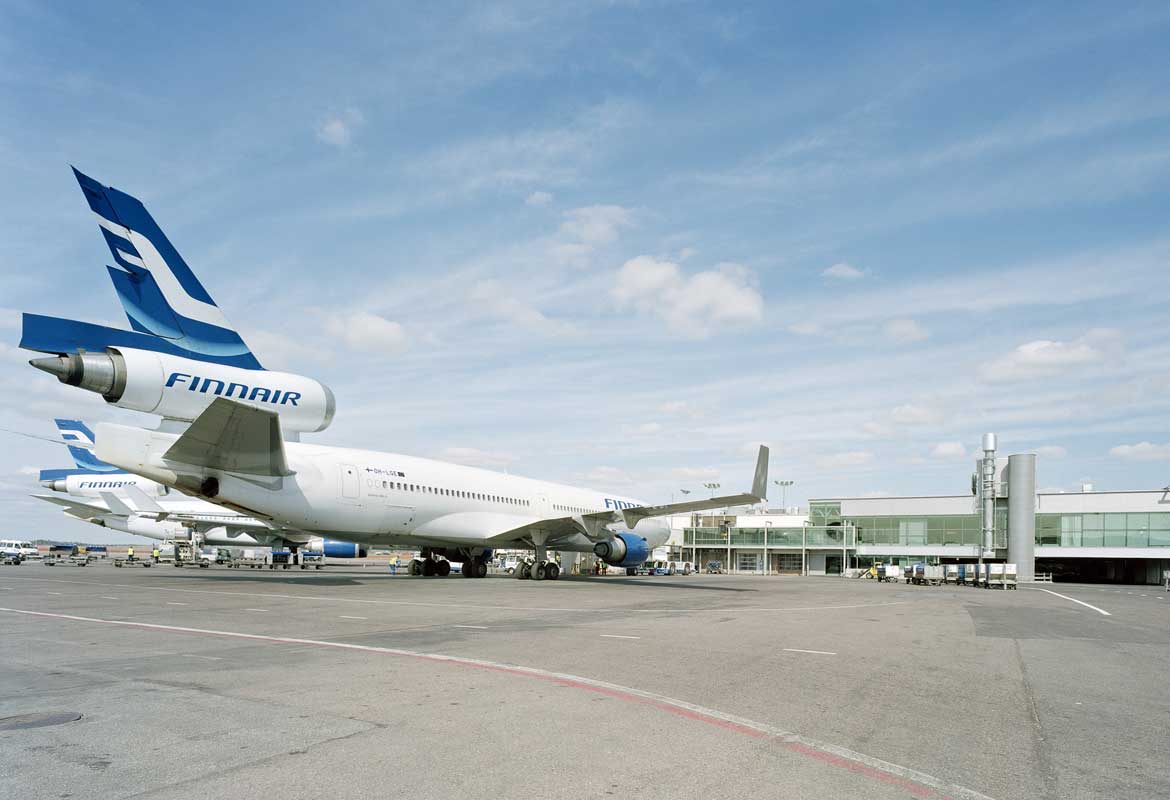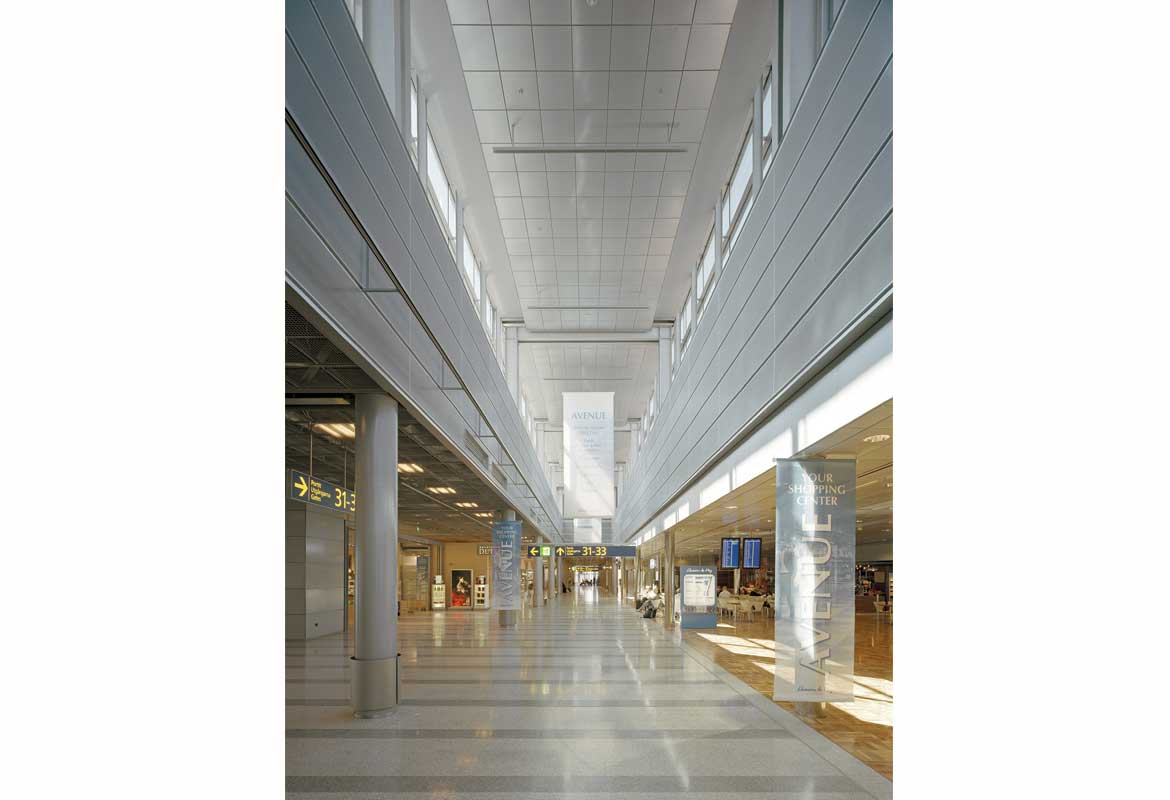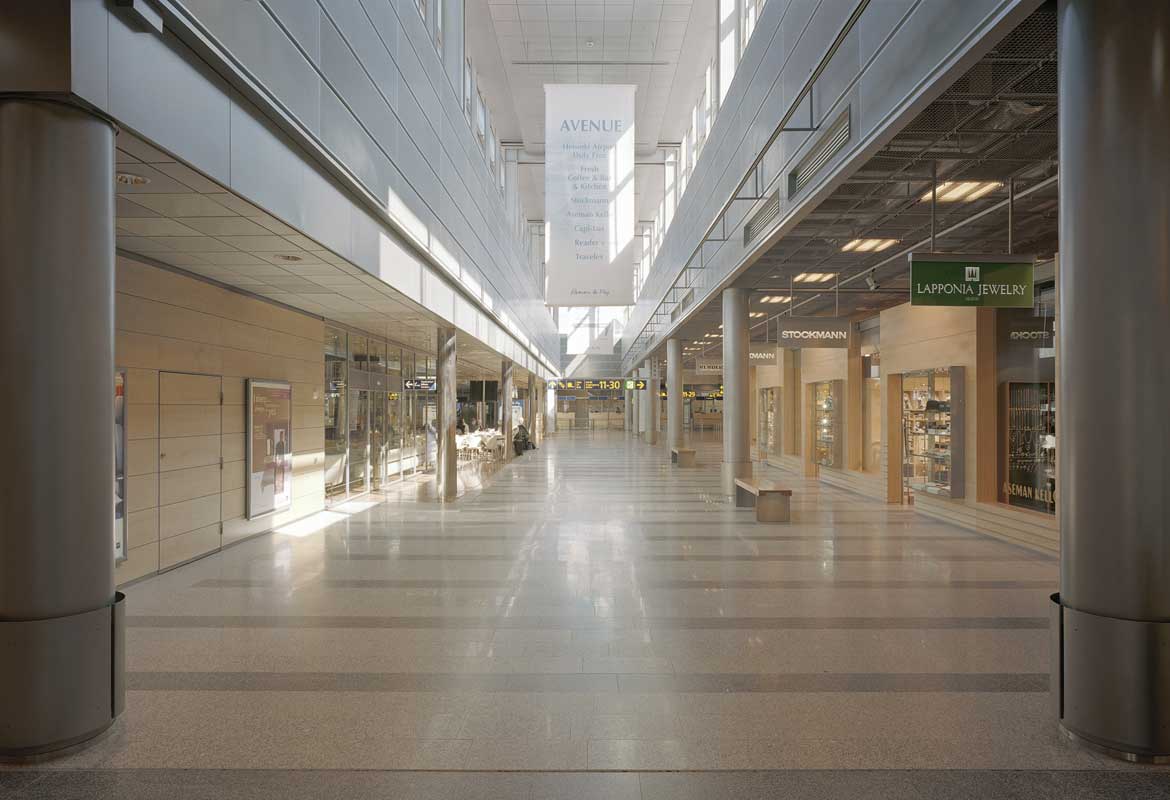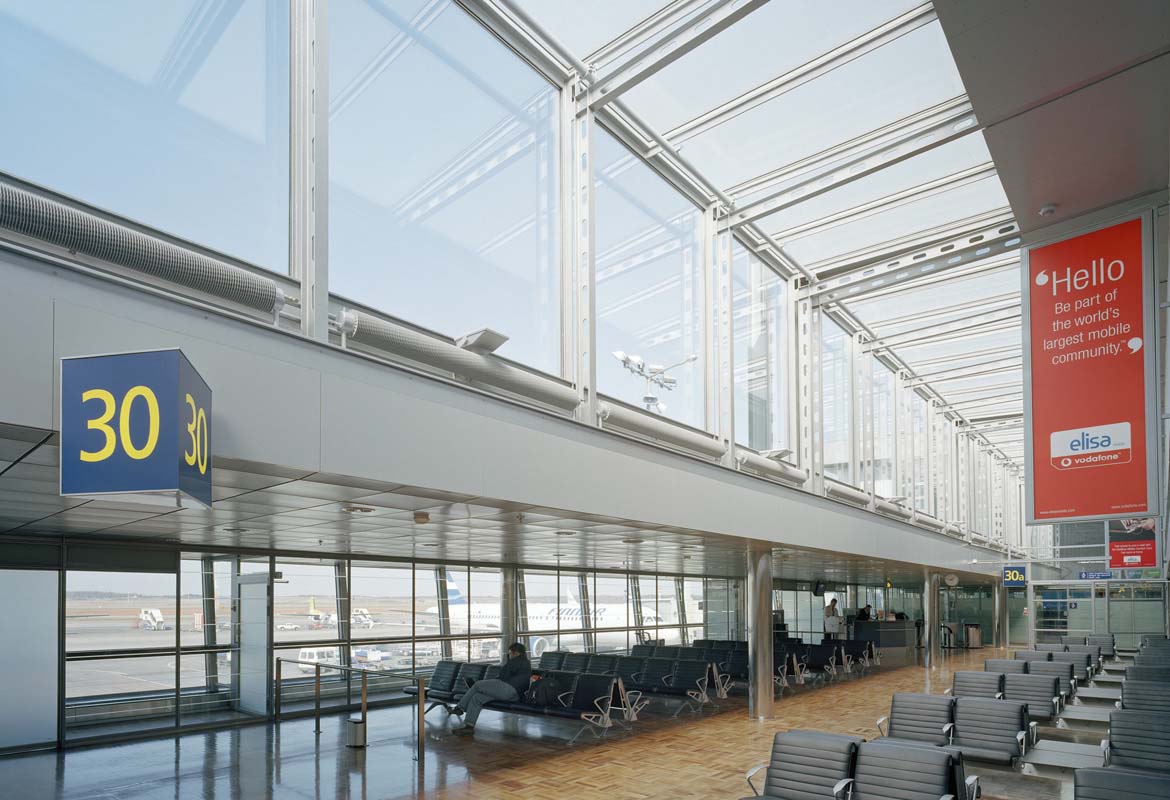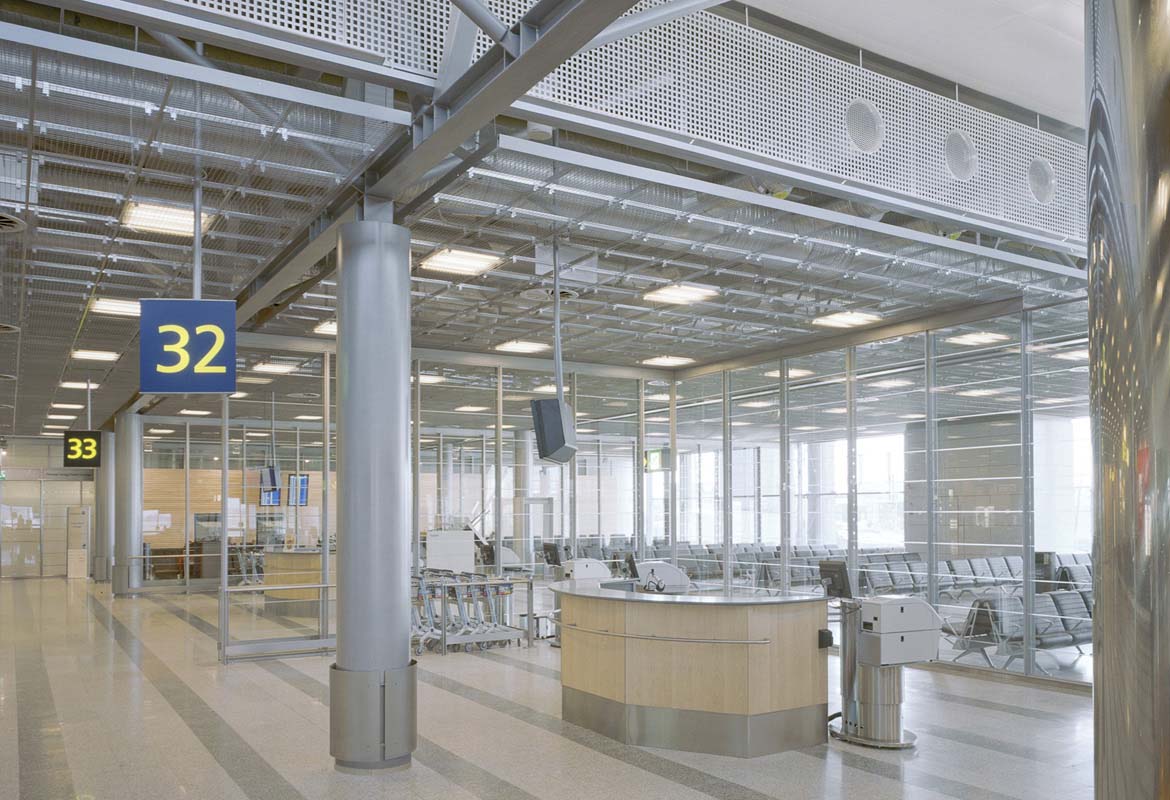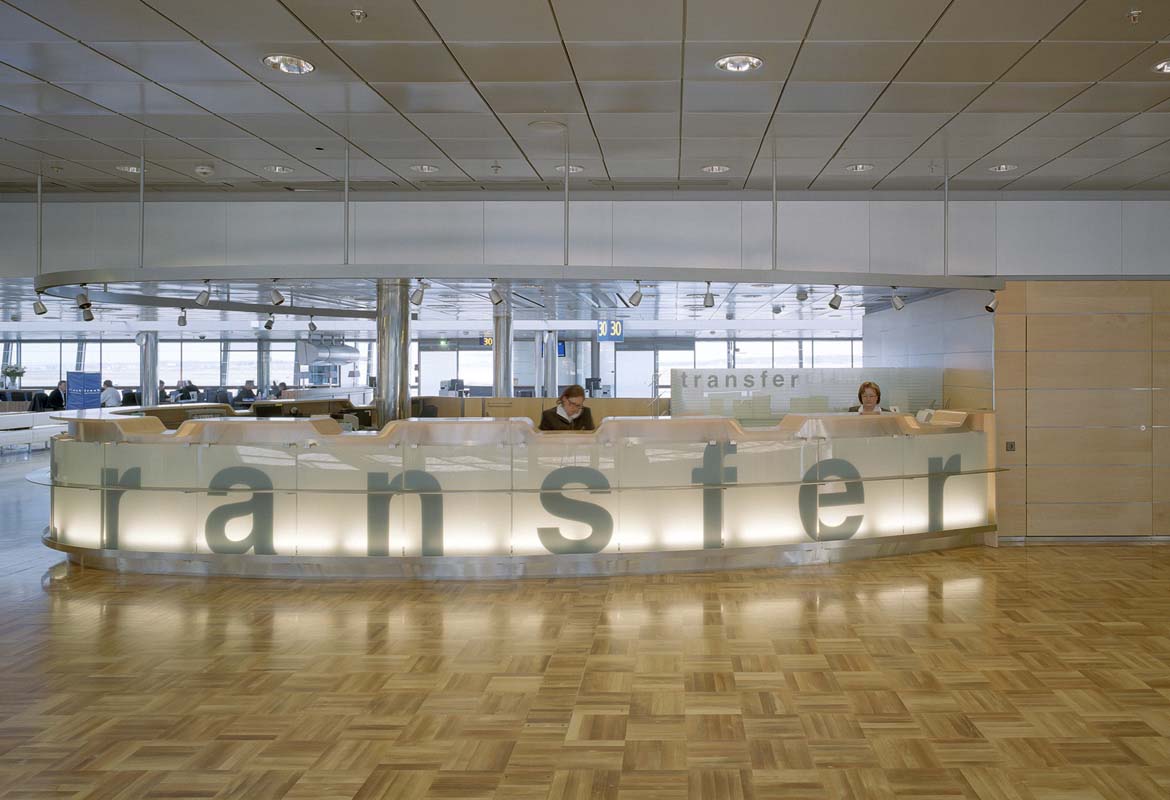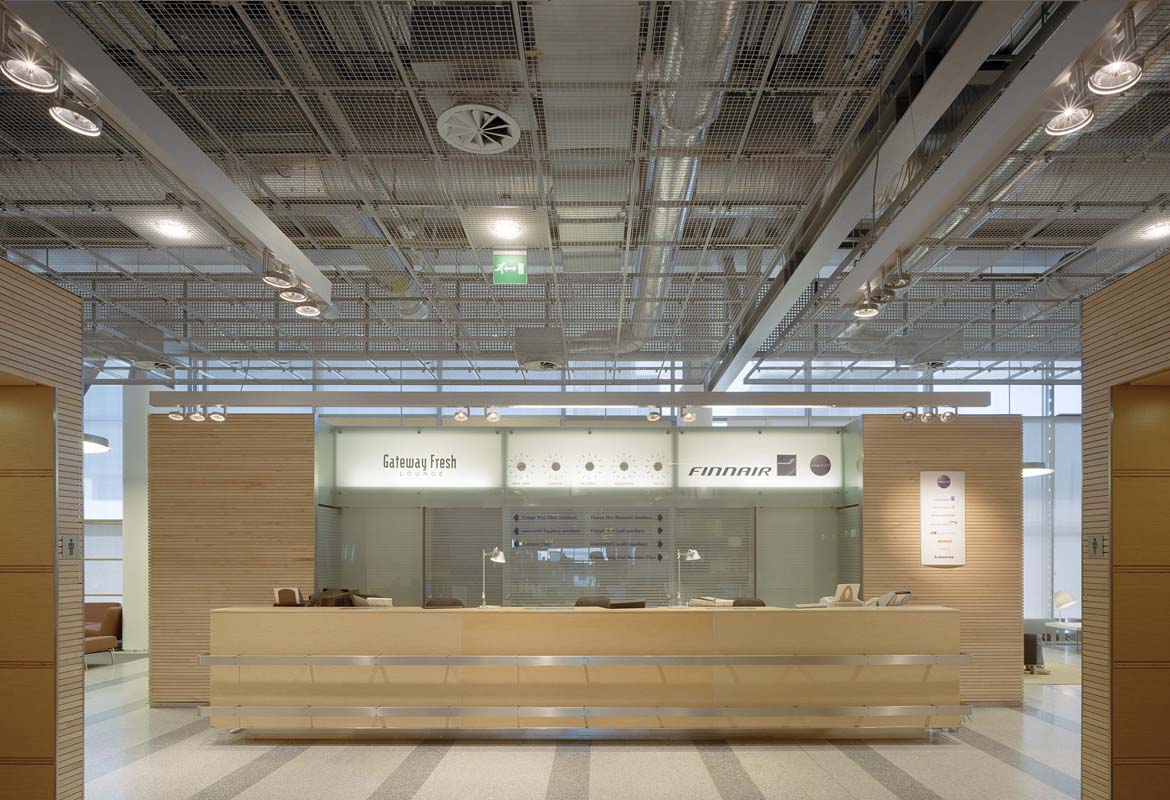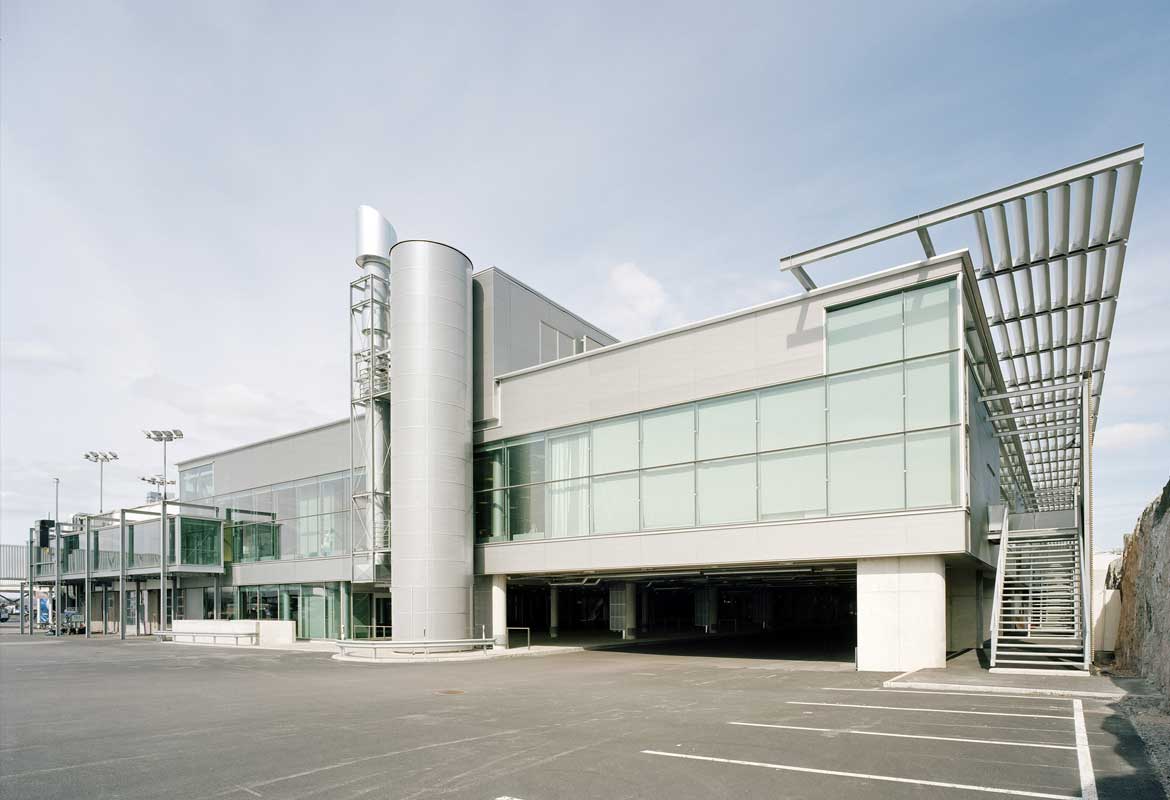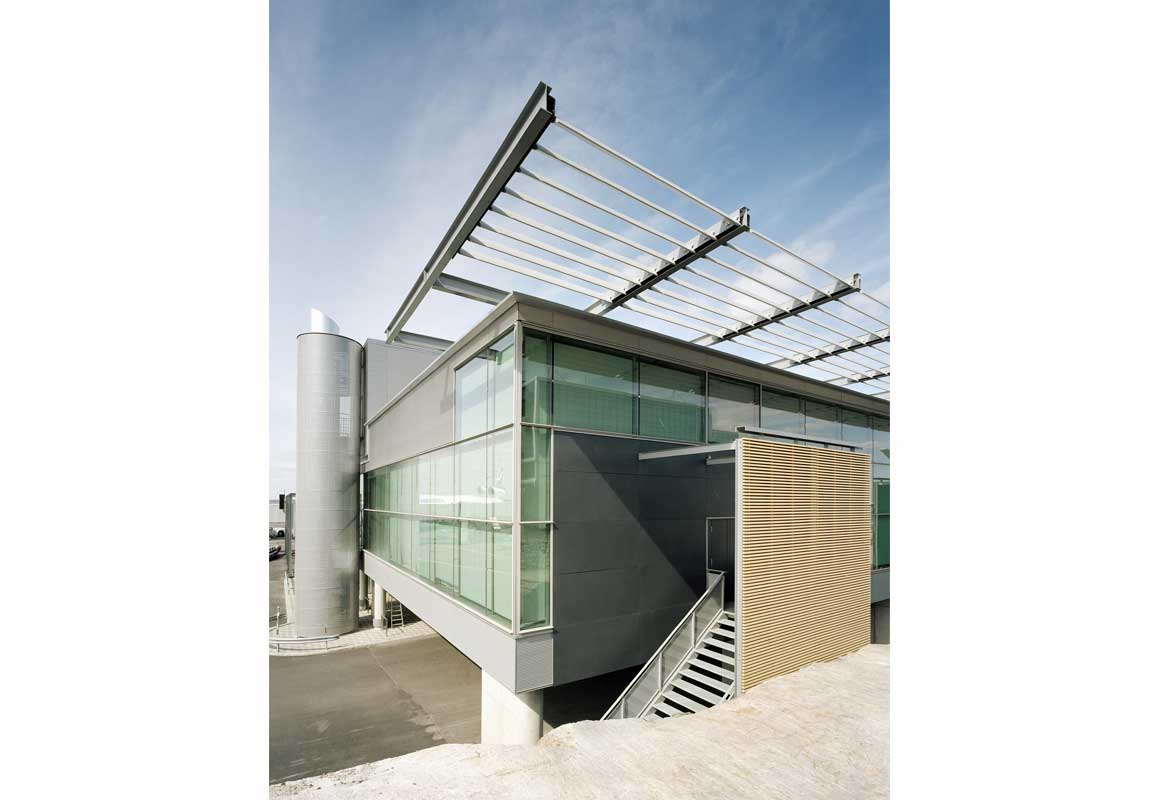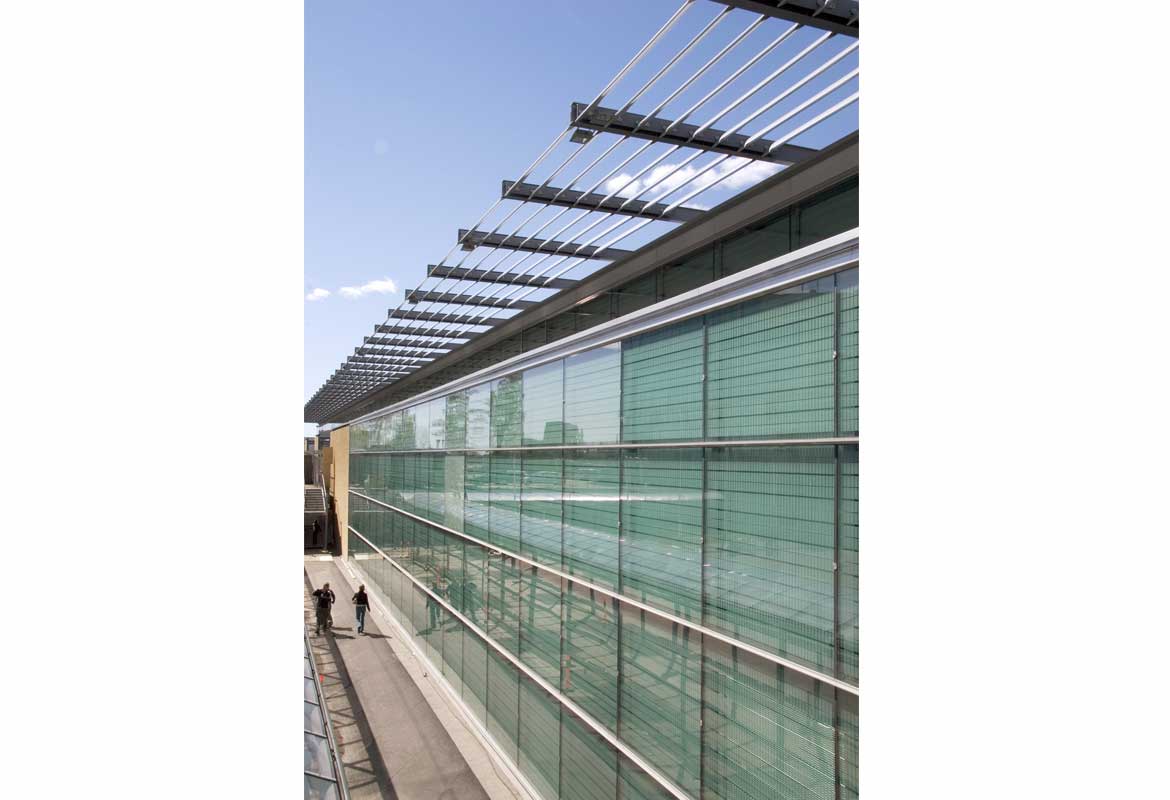 HELSINKI AIRPORT INTERNATIONAL TERMINAL T2 EXTENSION 2004
Client: Finavia

New terminal and alterations in the old terminal T2 for Non-Schengen traffic.

The powerful growth of air traffic, and in particular traffic to Asia, resulted in the need to expand the passenger terminal area dedicated to long distance travel at Helsinki Airport.

The impetus of the project was the need to significantly enlarge areas for security screening and passport control. It was also necessary to expand waiting areas and commercial services for travelers. The extension provides waiting areas for two new departure gates.

Design objectives have included setting up clear passenger flow with easy orientation and the creation of a relaxed environment, where the traveler feels comfortable and services are easy to find. These principles, along with the main choices of materials, were already determined for the design of the previous phase., International Terminal T2. The color scheme is subdued and details are carefully worked out to suit the overall design. Light toned "Scandinavian" wood has been used for wall surfaces and furnishings more extensively than in previous phases of construction. Special attention has been given to the design of the specialty shops. The wood and glass display cases of the shop fronts open onto the Avenue, which is the main interior concourse of Chinese and Finnish granite slabs.
| Selected work | Transport |