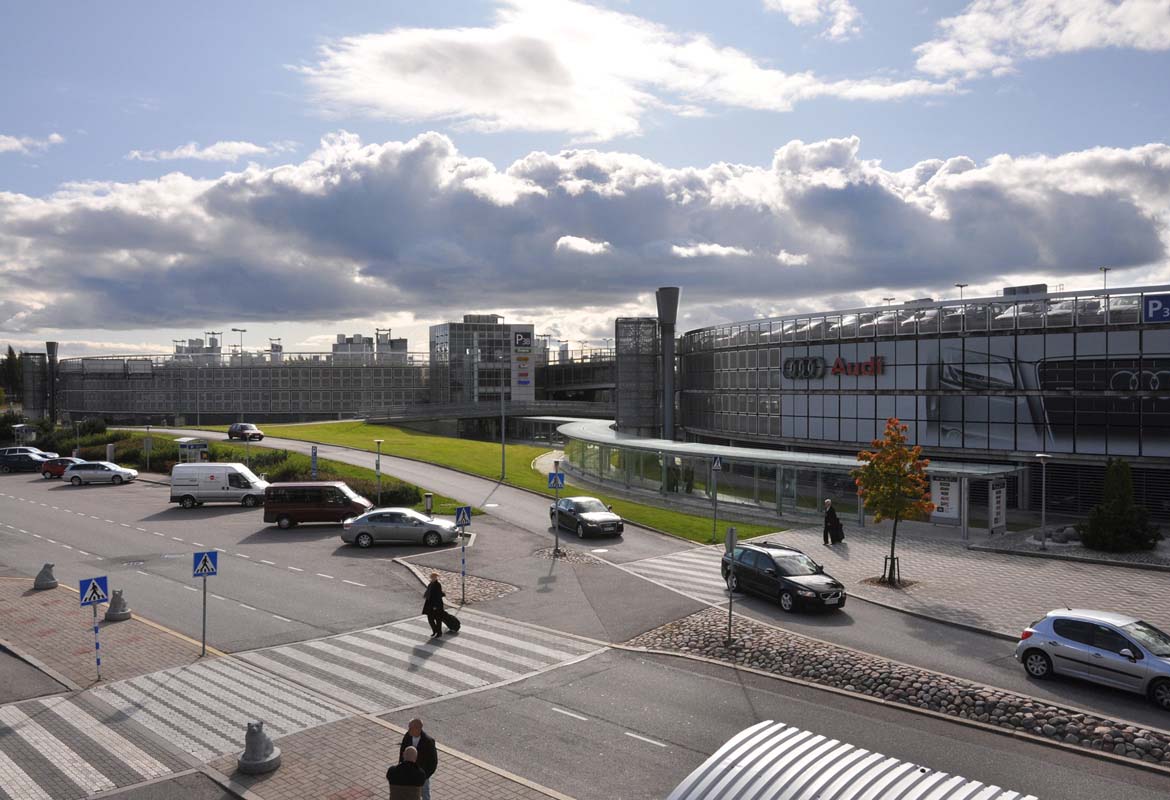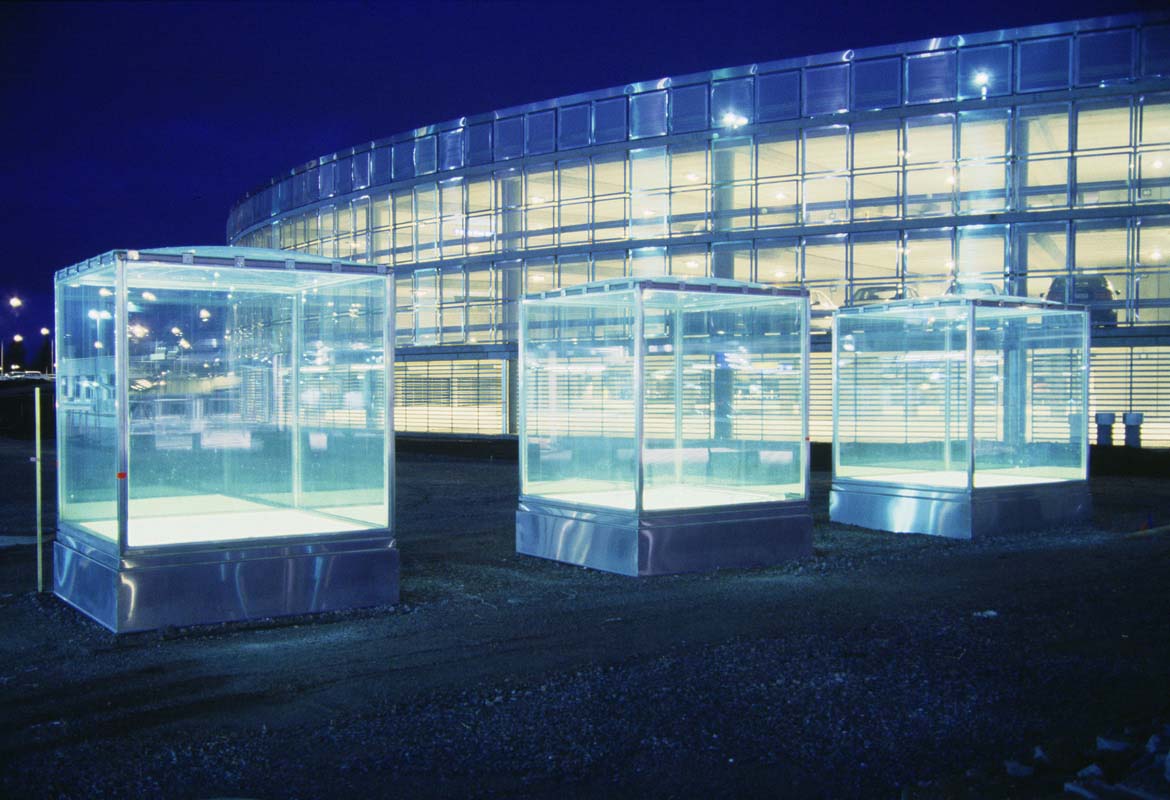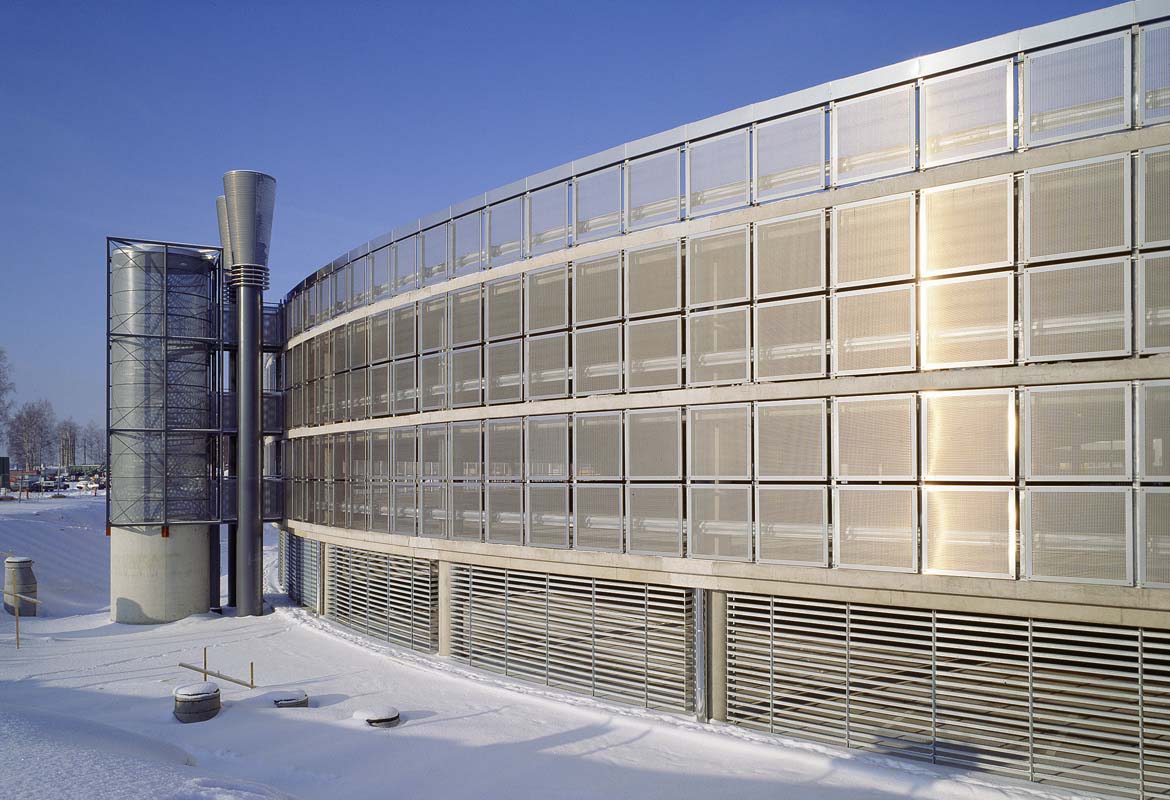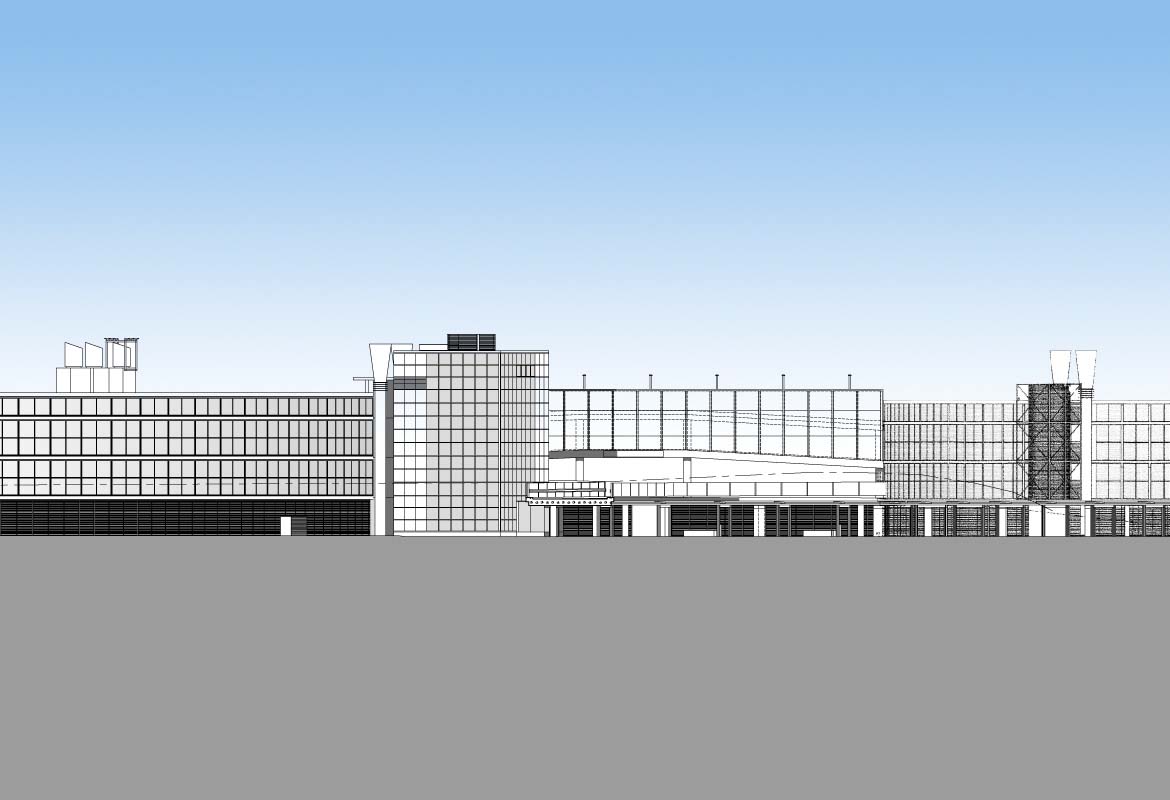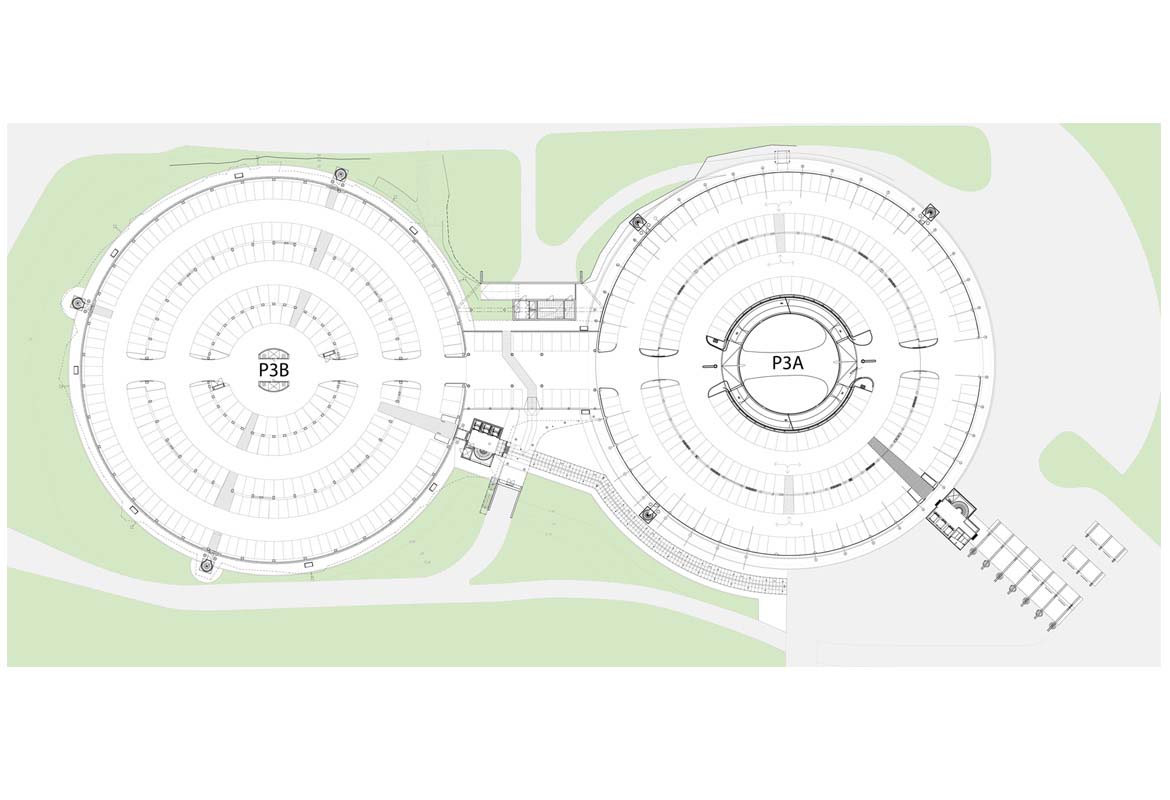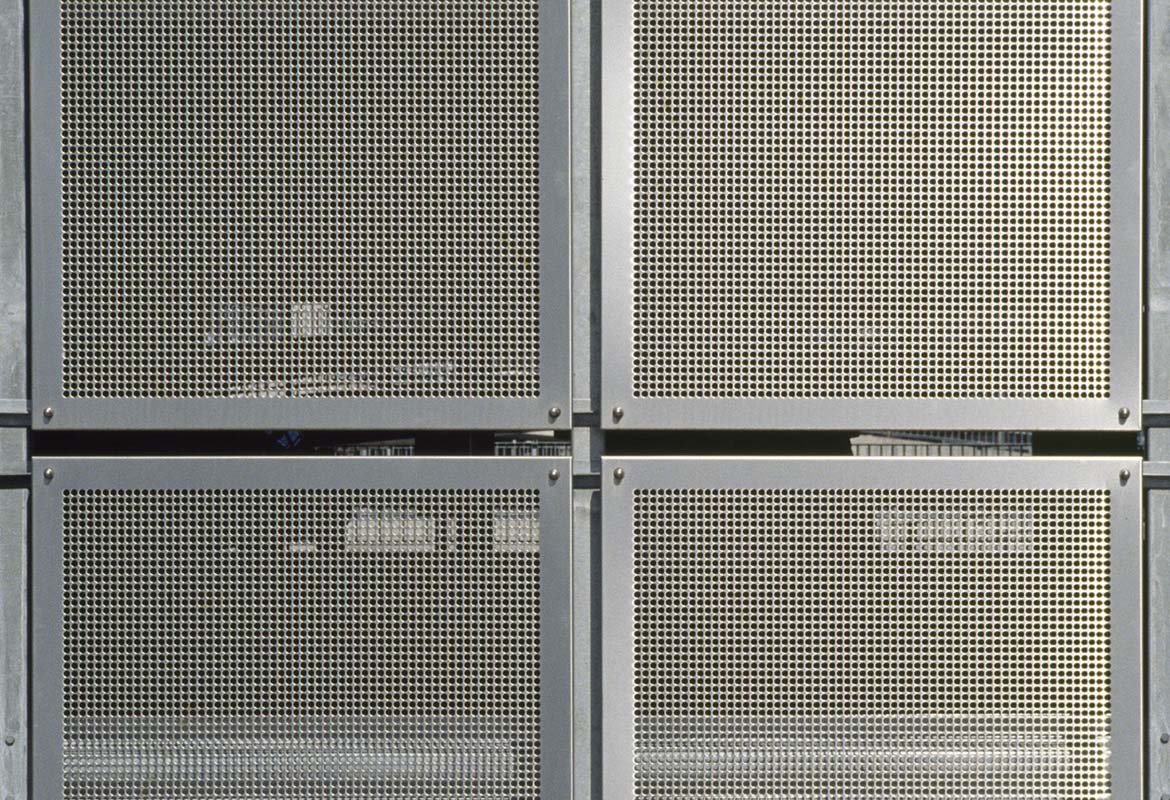 HELSINKI VANTAA AIRPORT P3A & P3B PARKING HALLS
Client: Finavia Corporation (Oyj)
Project Areas: P3A 2025 cars/P3B 2410 cars
Date work was completed: P3A February 1994/P3B January 2009
Awards: P3A Finnish Concrete Construction Prize 1994
On approaching the Helsinki Vantaa Airport terminal area, the two unique round steel and concrete car parking halls come into view as two low laying, gently curving steel-clad disks. From the outside the 2 parking halls are almost identical only the subtle differences of one being in-situ caste and the other being fabricated from elements showing the 15 year age difference between them. Both parking halls are 7 storey's in height, 4 storey's are below ground, 3 being built into the bedrock and only 3 floors are above ground allowing the surprisingly large parking facility to be situated as close as possible to the terminal without unduly disturbing the surroundings.

The original P3A parking hall has 2025 parking spaces and can be distinguished by the round void in its centre which allows natural light to reach every floor and for the curve ramp to connect each floor. The new P3B hall contains 2400 parking spaces and includes the new linking bridge joining the two halls together.

Located around each parking hall are 3 spiral escape stairs and 1 main elevator access building. Linking main access route from the terminal to P3A to P3B is a covered walk way. Passengers are directed from the parking levels to the terminal through a pedestrian tunnel lit with skylights.

The exterior of the parking halls are clad with brushed, perforated, stainless steel cassettes which are 50% open. The facade was designed to be an airy, vibrant surface, a steel skin which changes its character in different lighting condition.
|Transport |