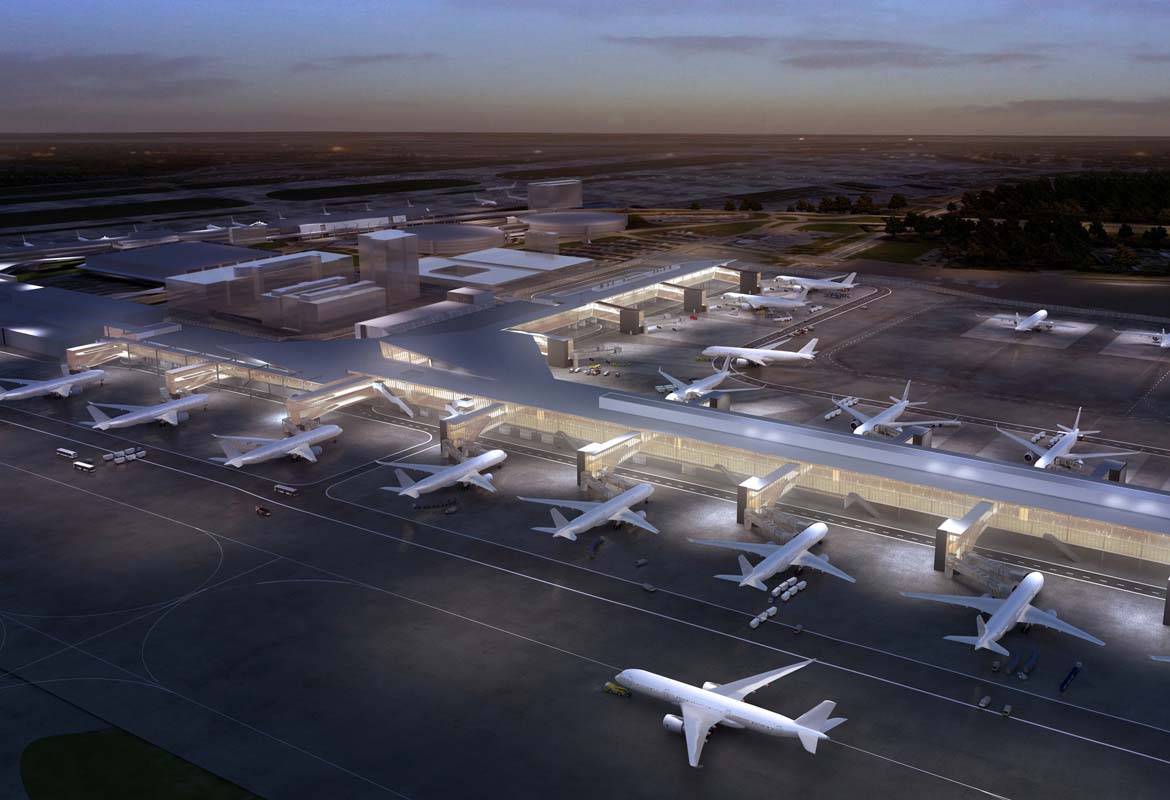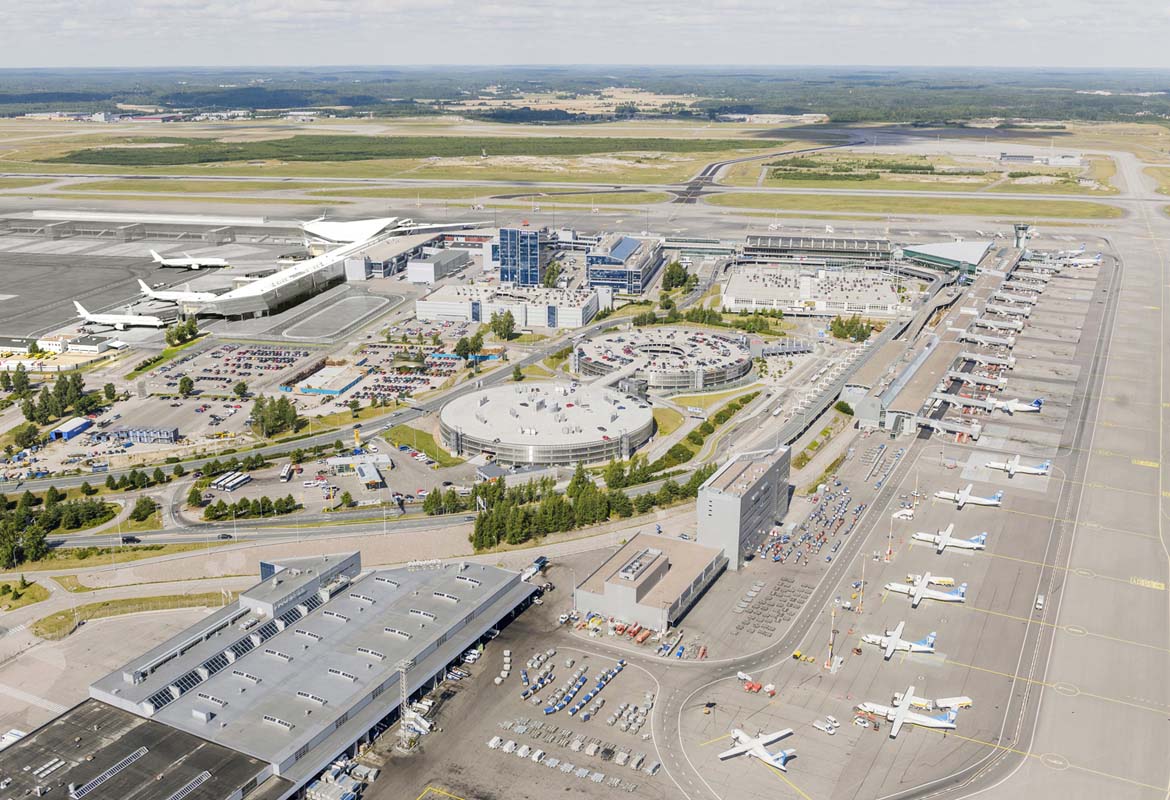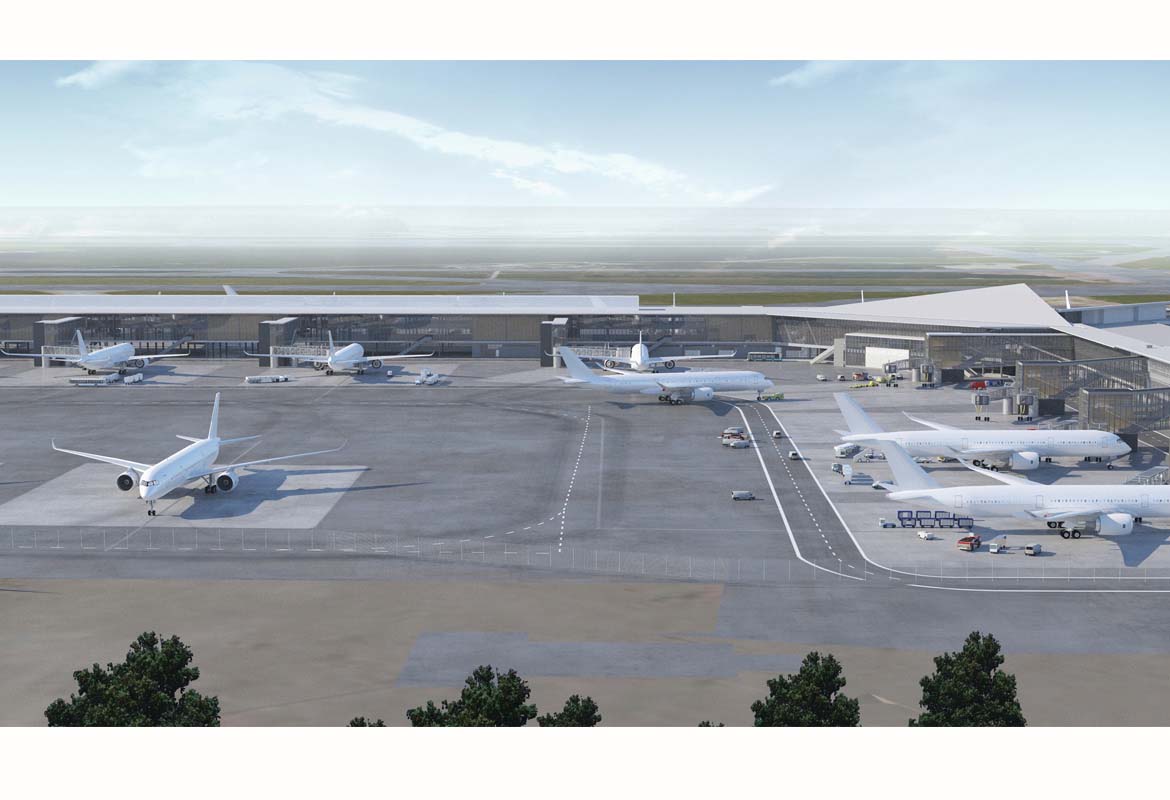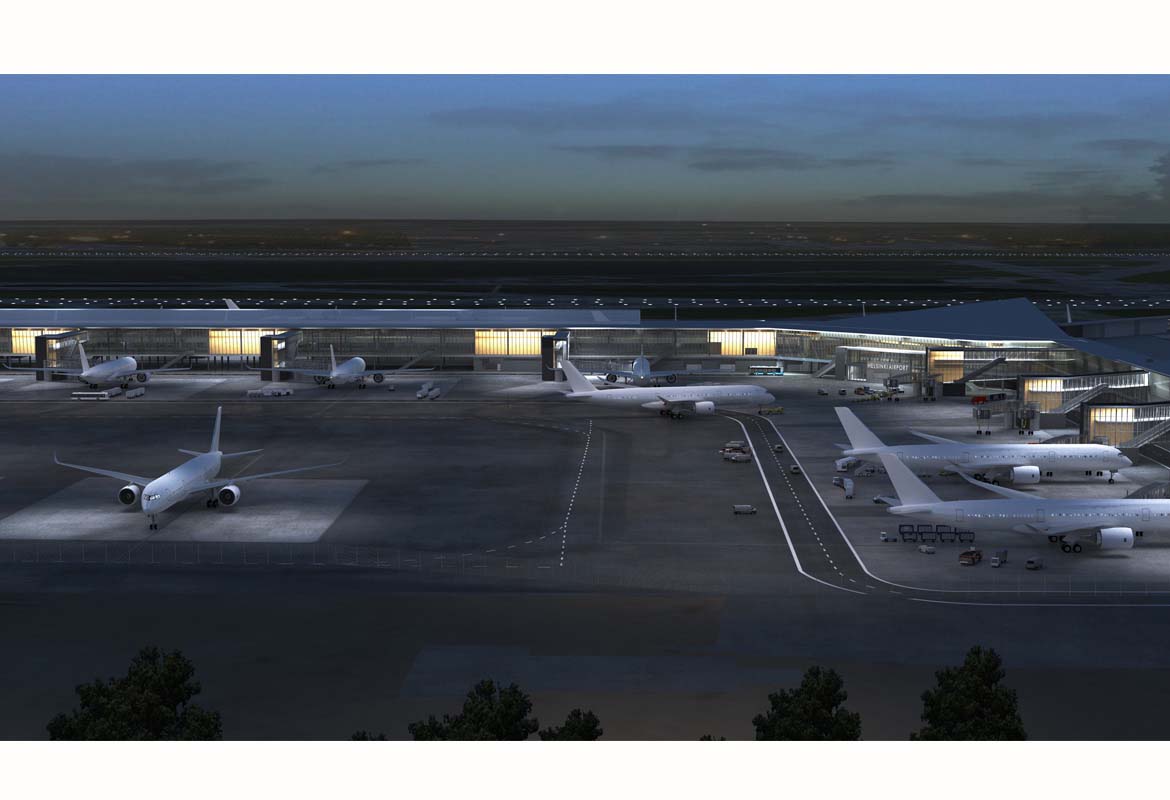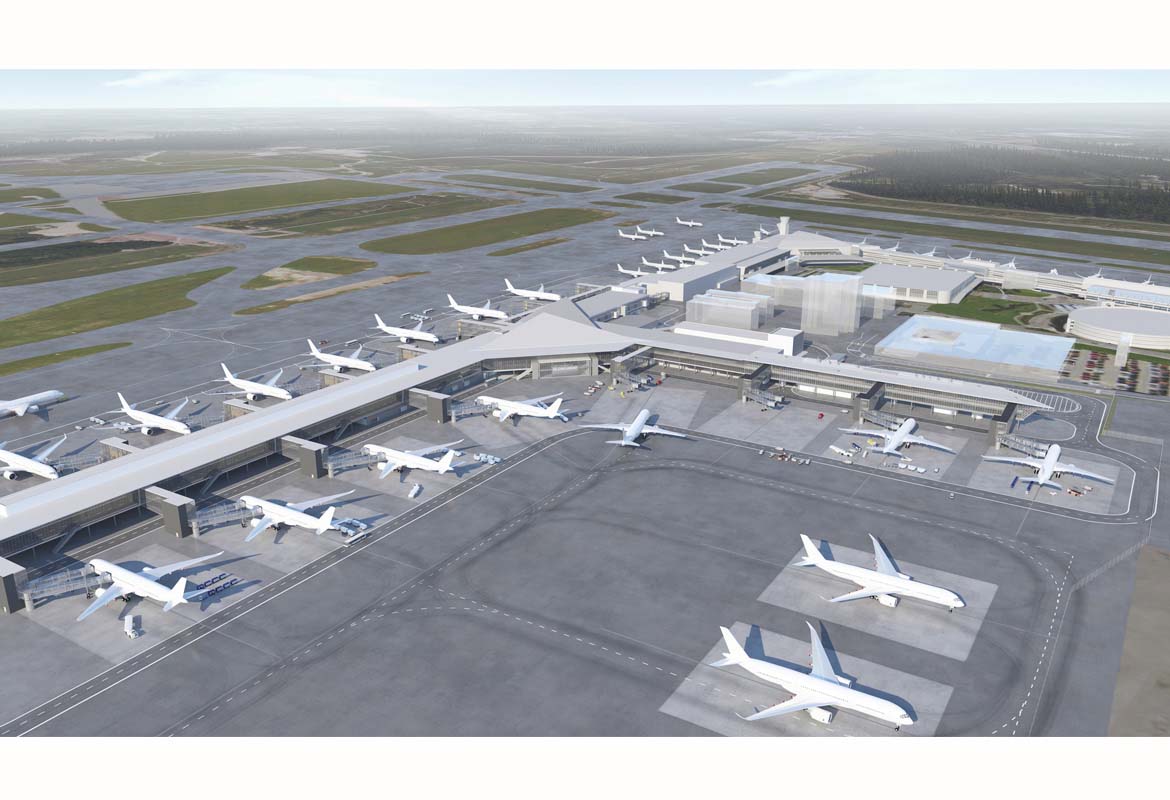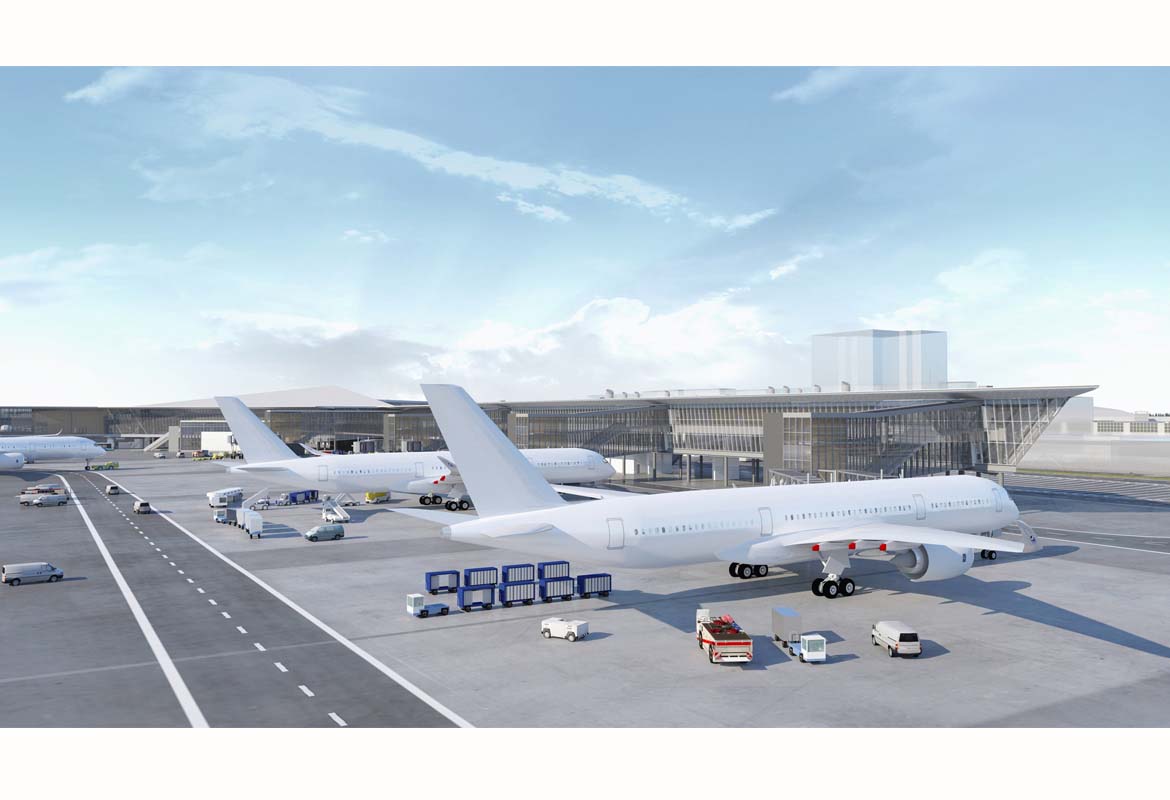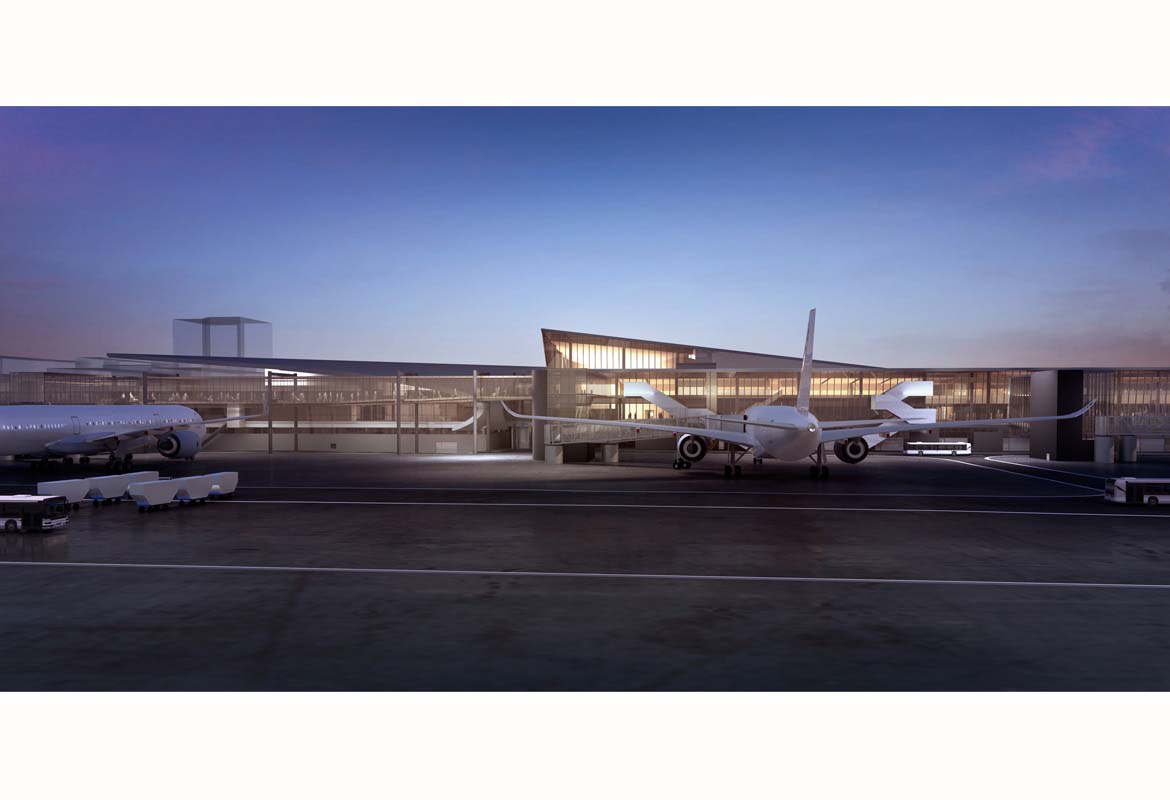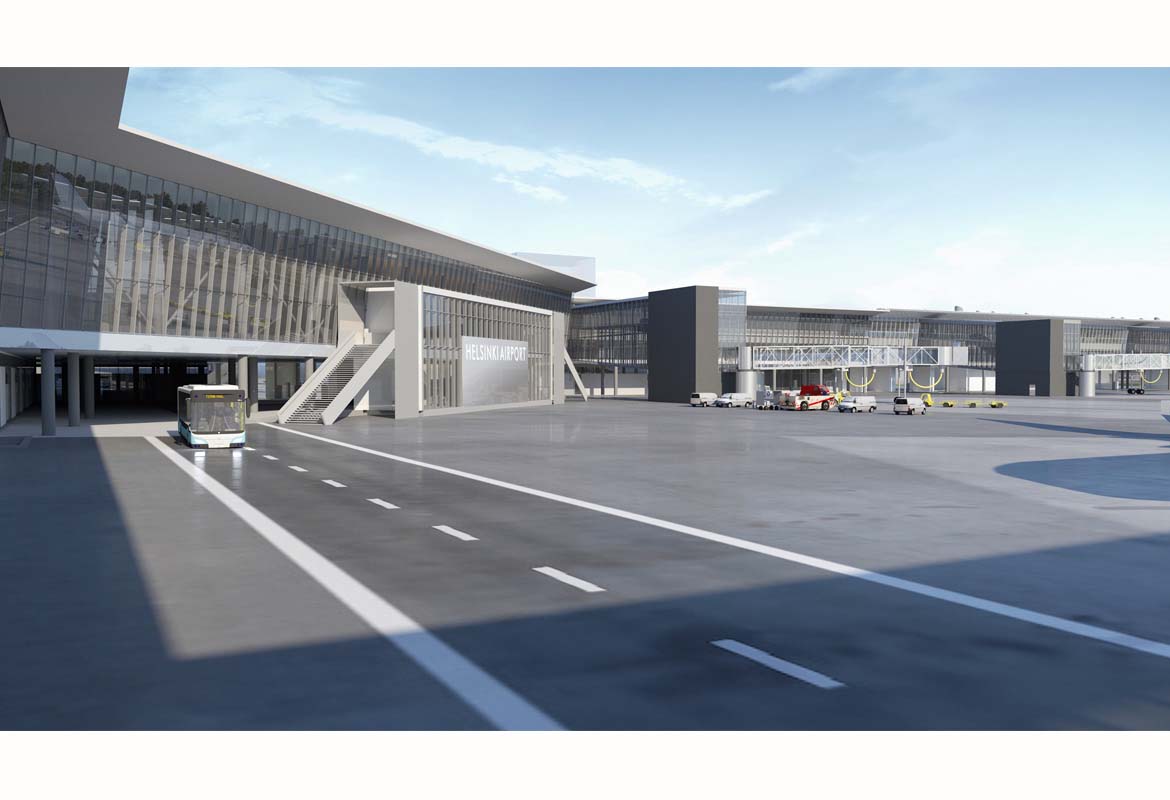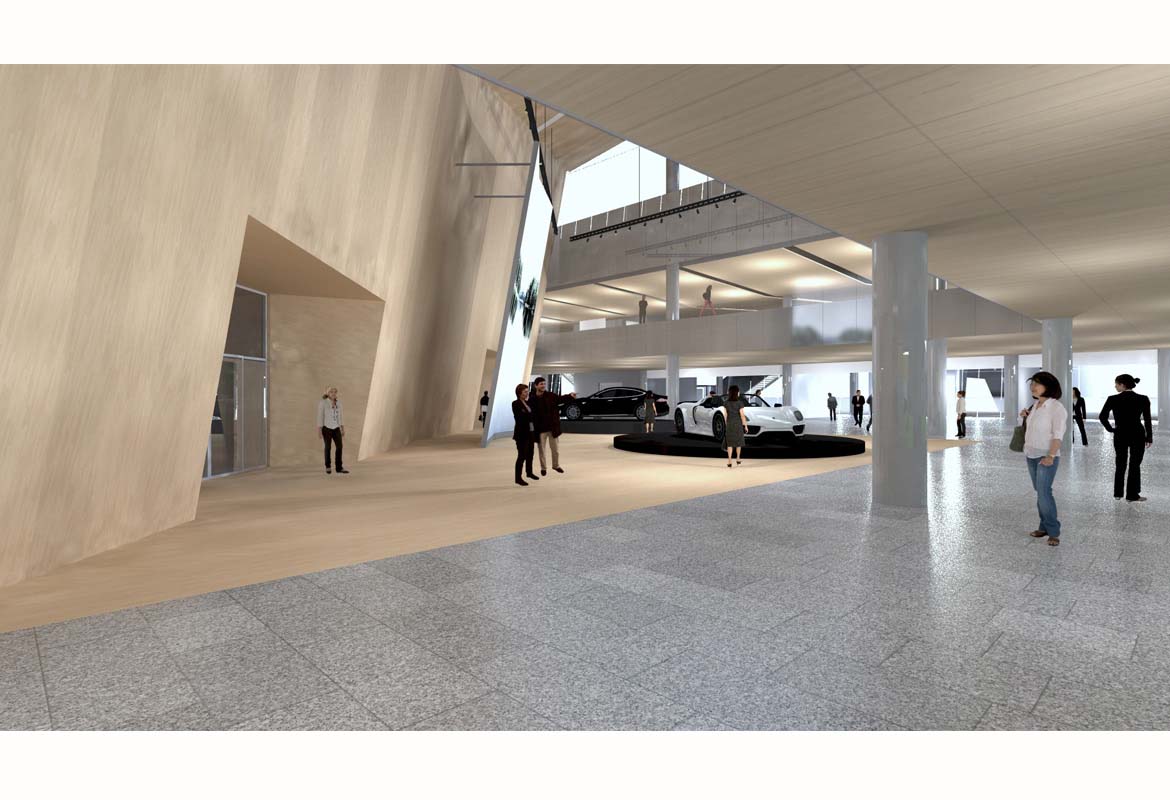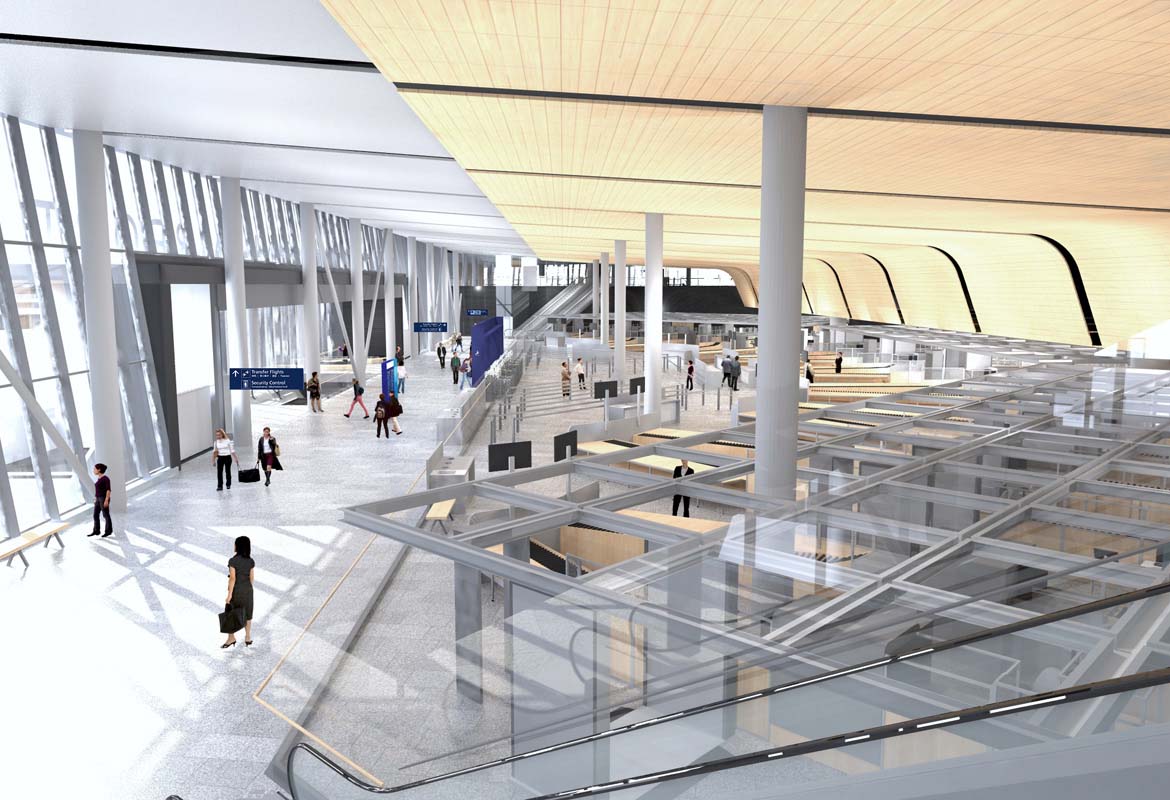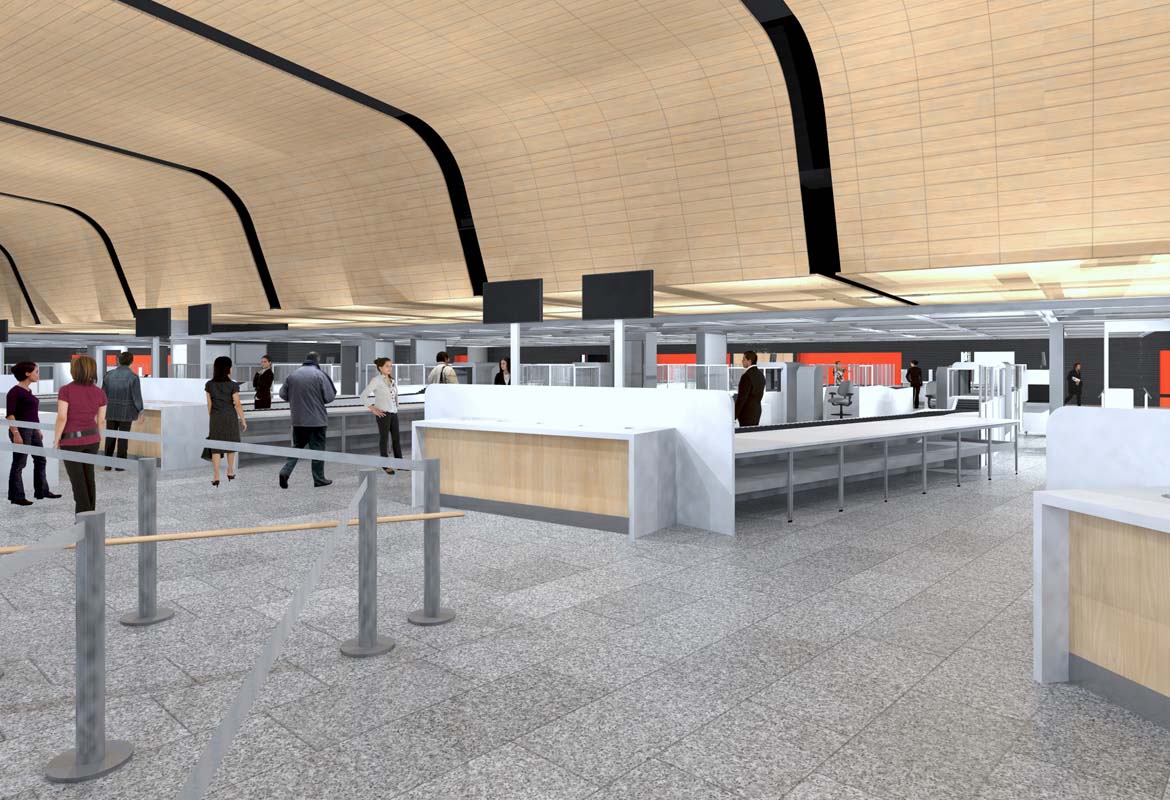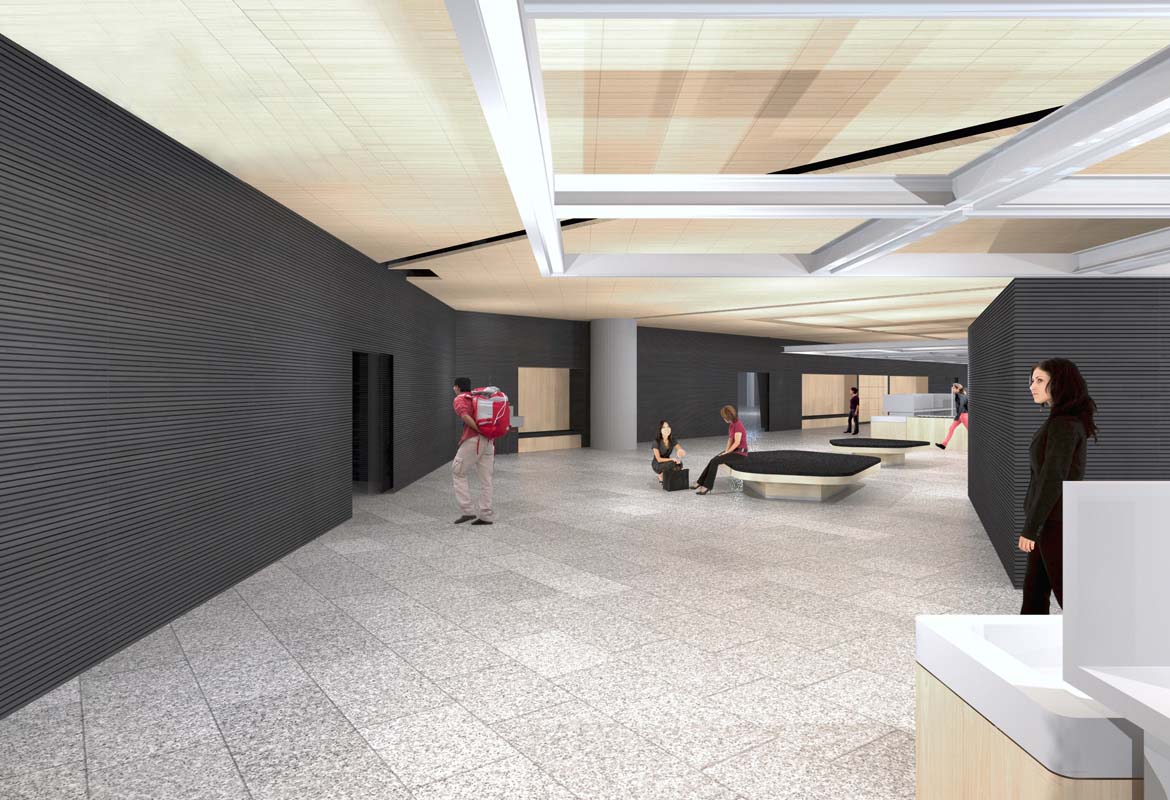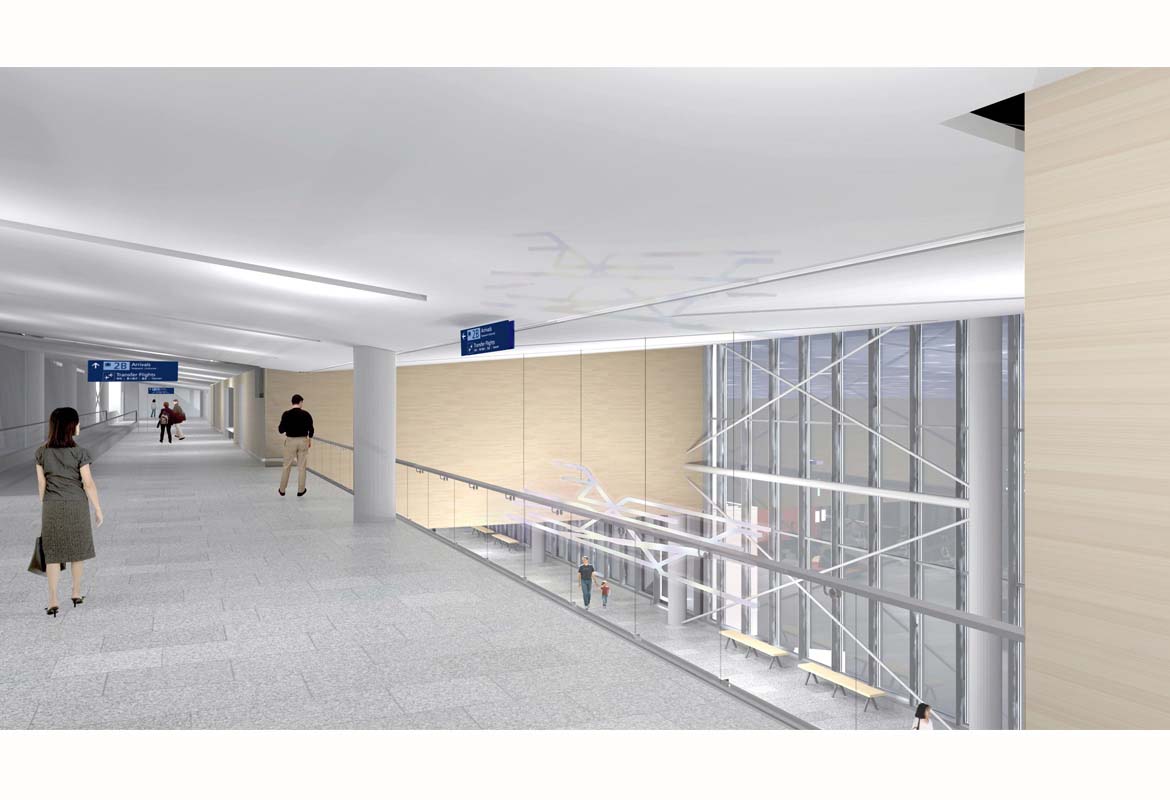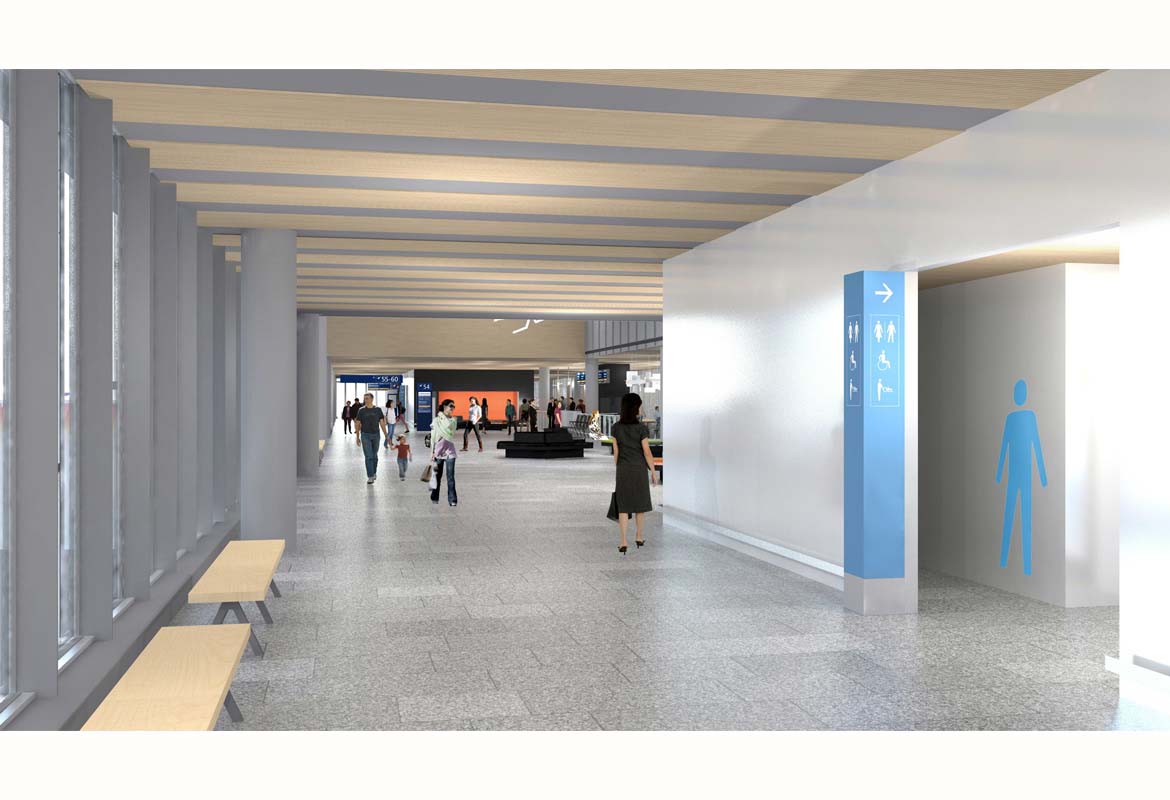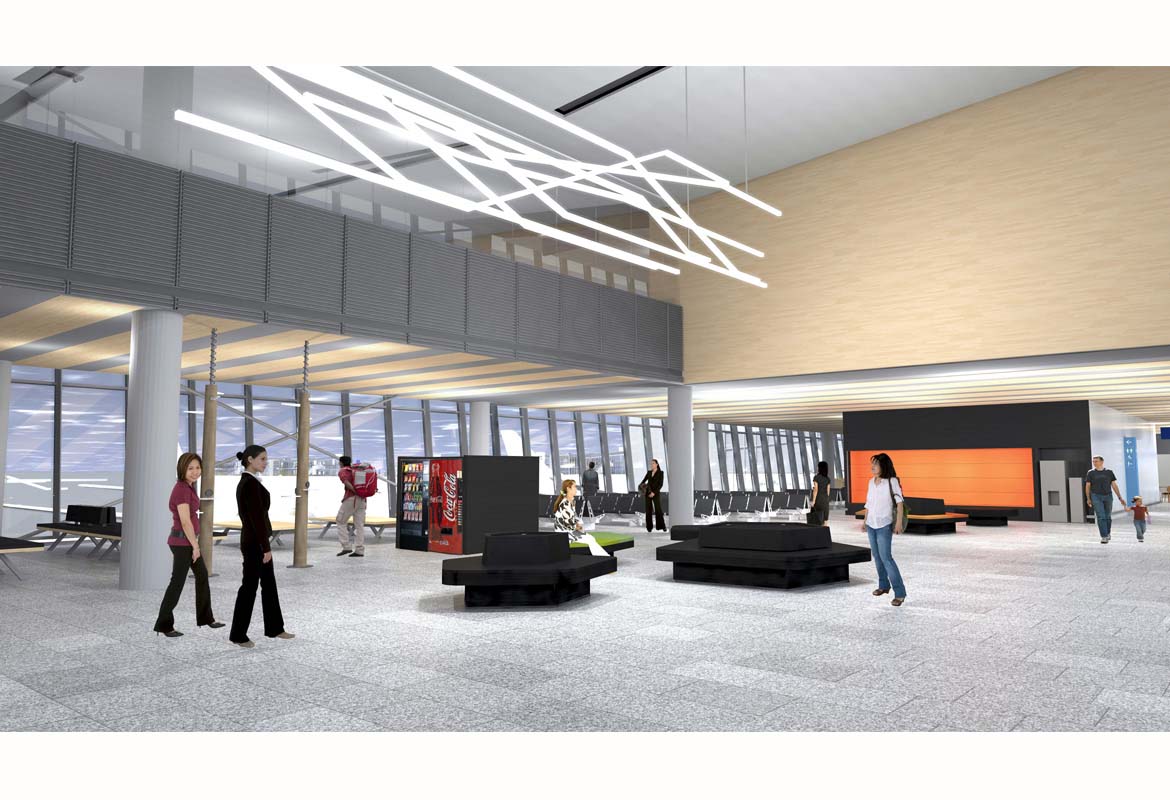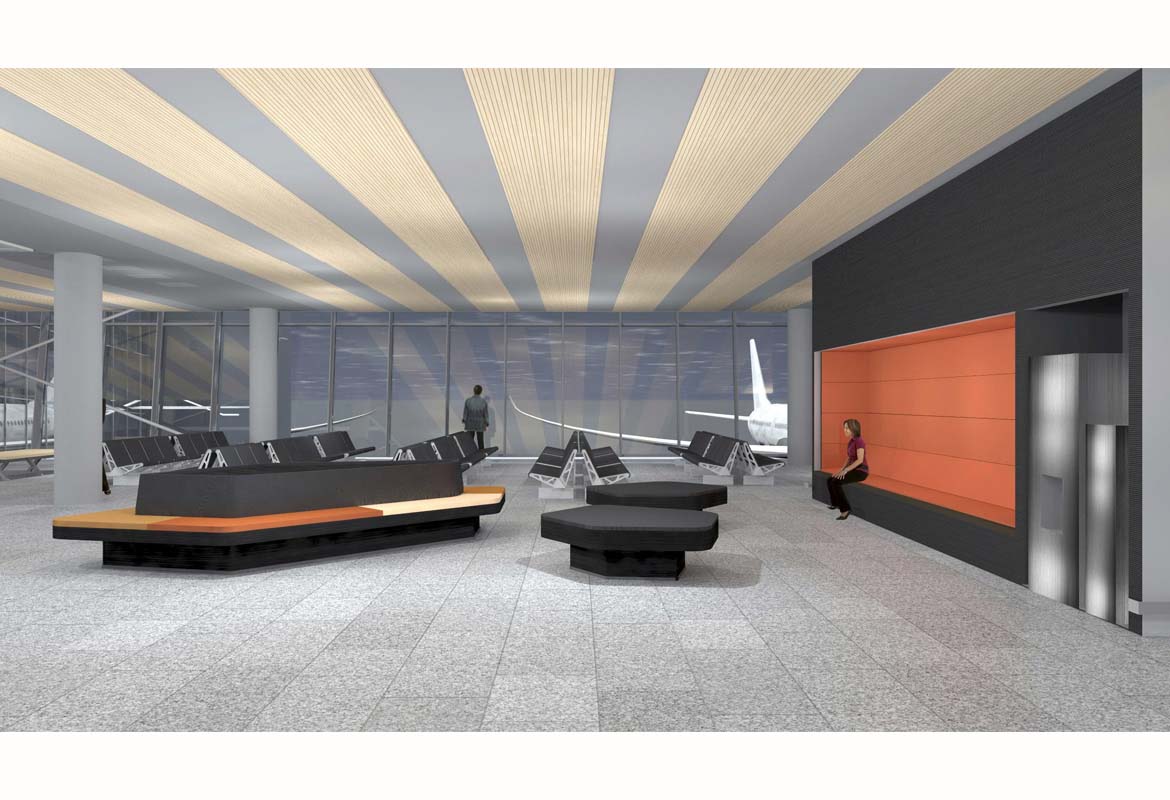 HELSINKI AIRPORT, TERMINAL EXPANSION 2015-2020
Location: Vantaa, Finland
Client: Finavia Oyj
Project Area: ~80.000 m²
Functions: Terminal building with new security area, retail areas
and baggage handling facilities
As the number of passengers continues to expand along with the amount of air traffic to Asia, there is a growing need for an increase number of gates for wide body aircraft at Helsinki Airport. To provide these an extension to the current Non-Schengen terminal has been developed. This new element will be seamlessly connected to the old building.

This new extension will extend the existing terminal with two new gates to the south and nine new gates to the west. Arriving passengers will be separated onto their own level, thus making independent departure and arrival operations possible. A centralised security control will be built in the middle of the extension, making this operation both more efficient for the client and convenient for the transfer passenger. To tackle building-time inconvenience, 12 new bus gates are built adjacent to the terminal.

In terms of architecture the most significant element will be a central plaza after the security control, which serves as a point of orientation for the passenger and is clearly visible from outside of the terminal thanks to a lantern rising above the other parts of the roof. Wooden interiors will be a major element inside the terminal, bringing a local twist into the transfer passenger's experience.
| Selected works | Transport |