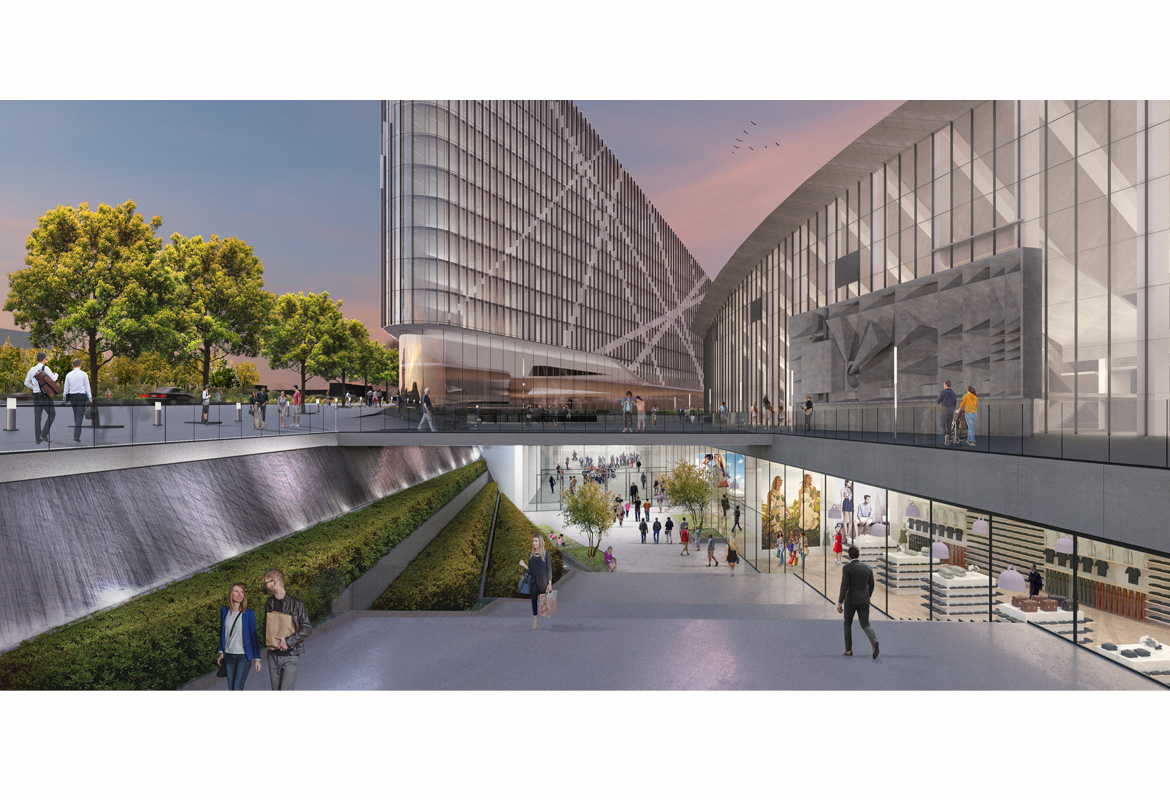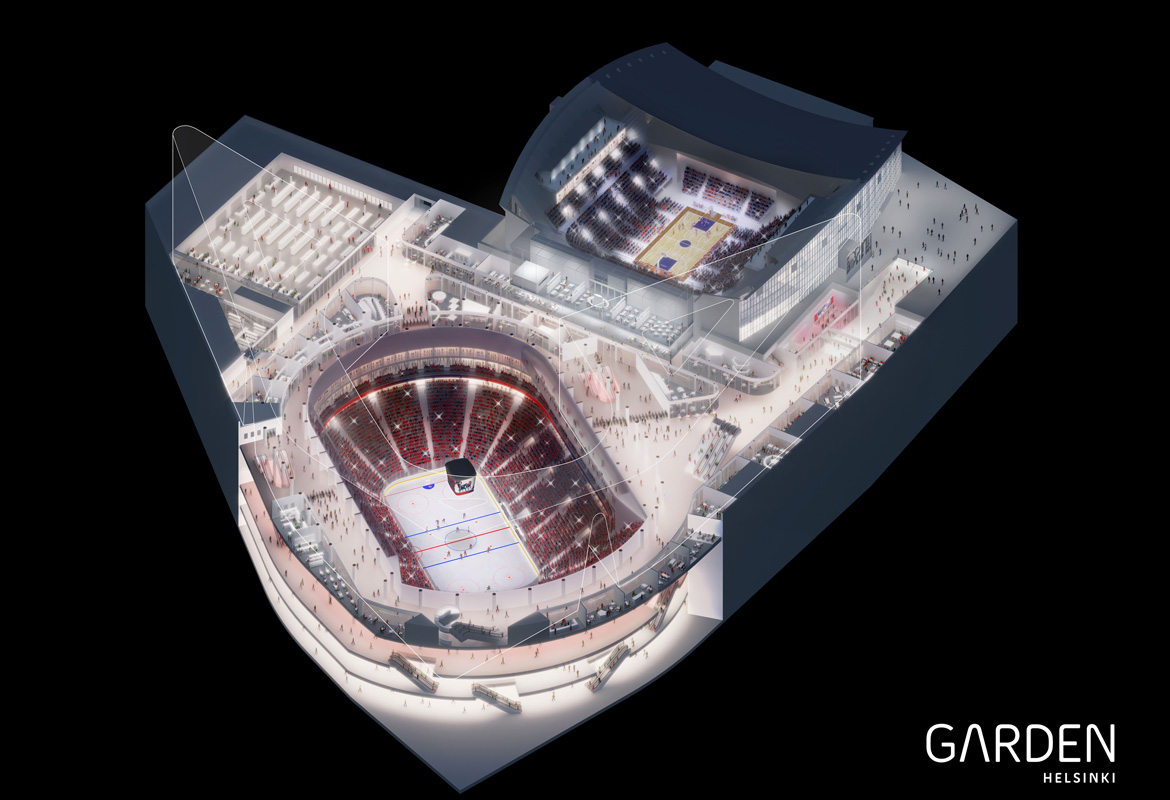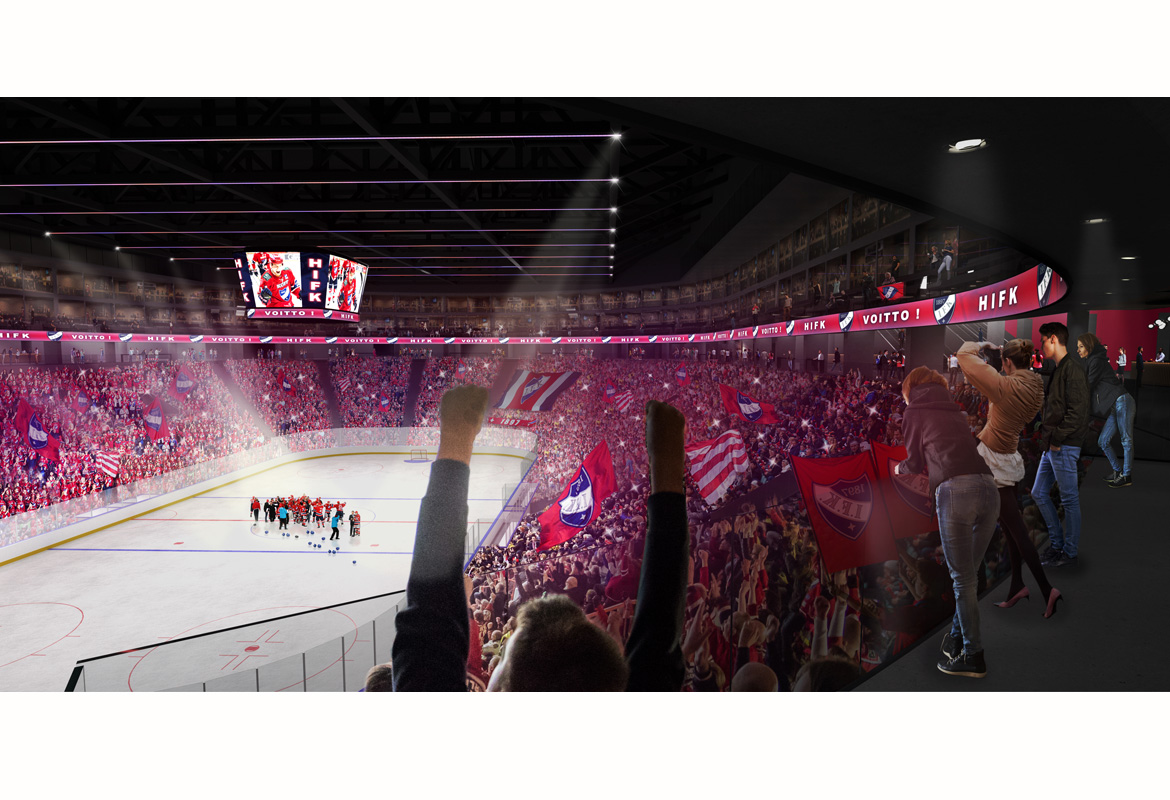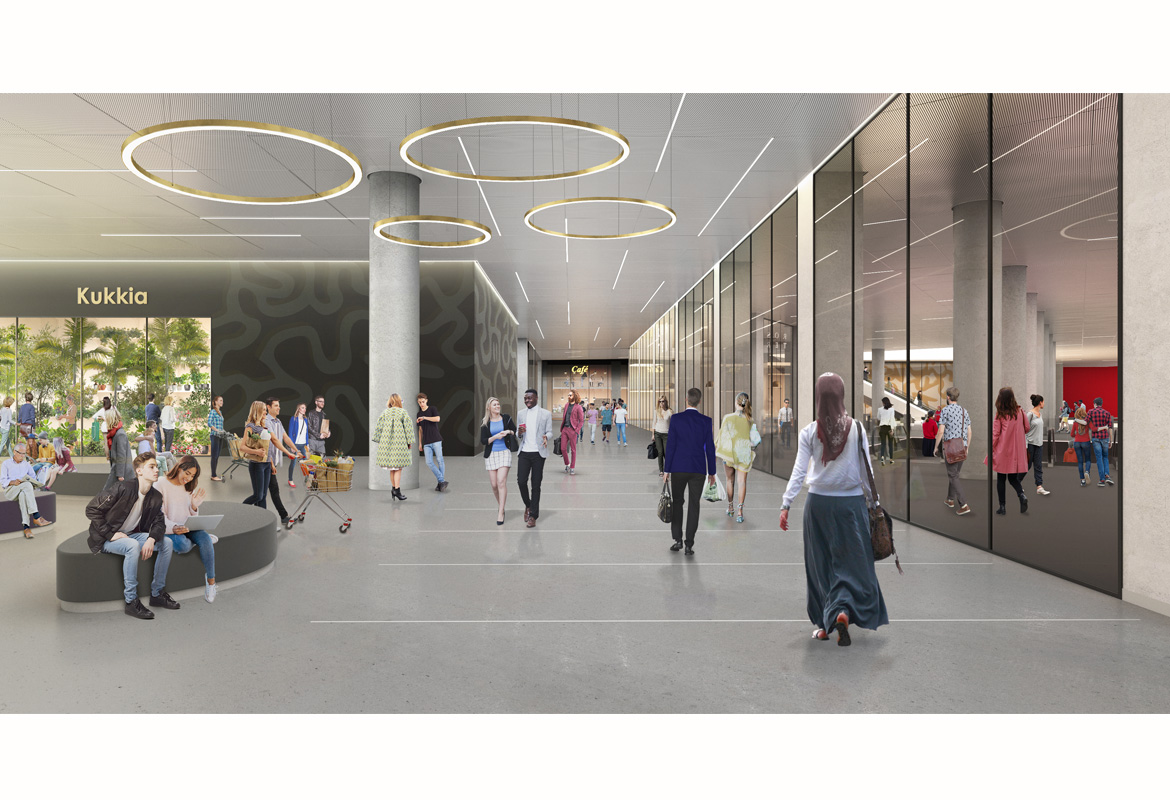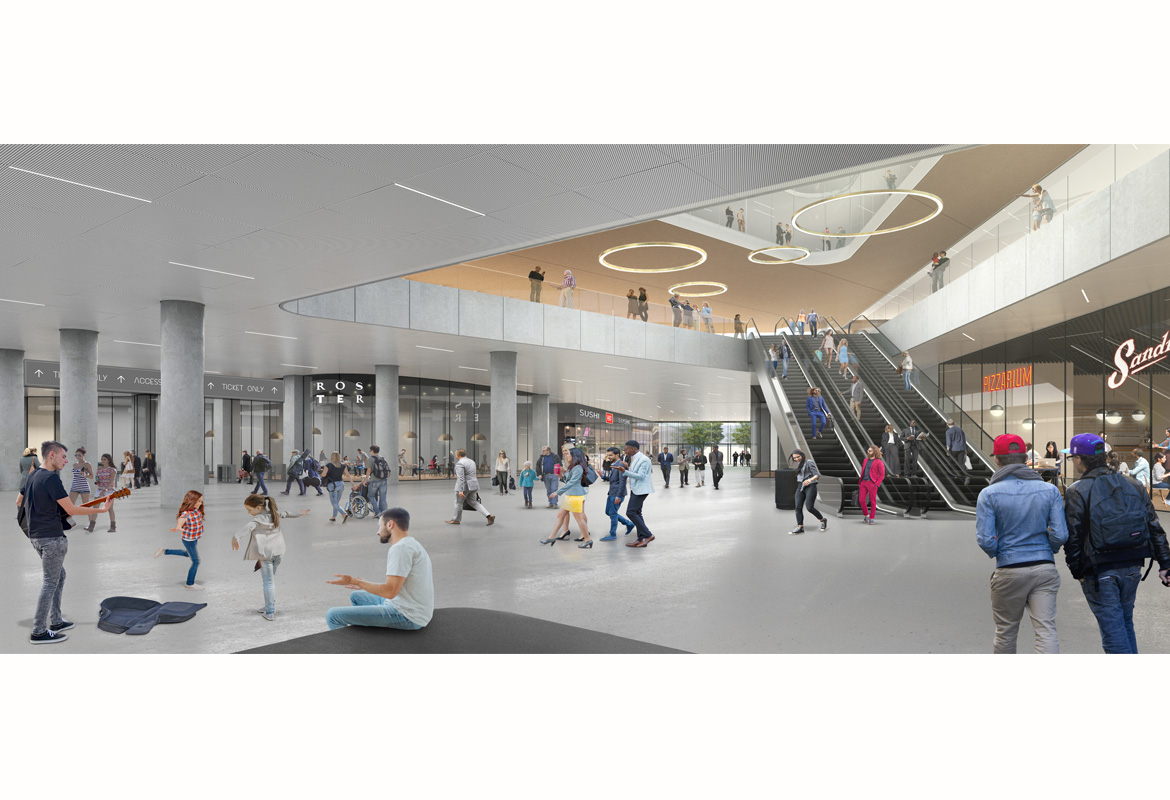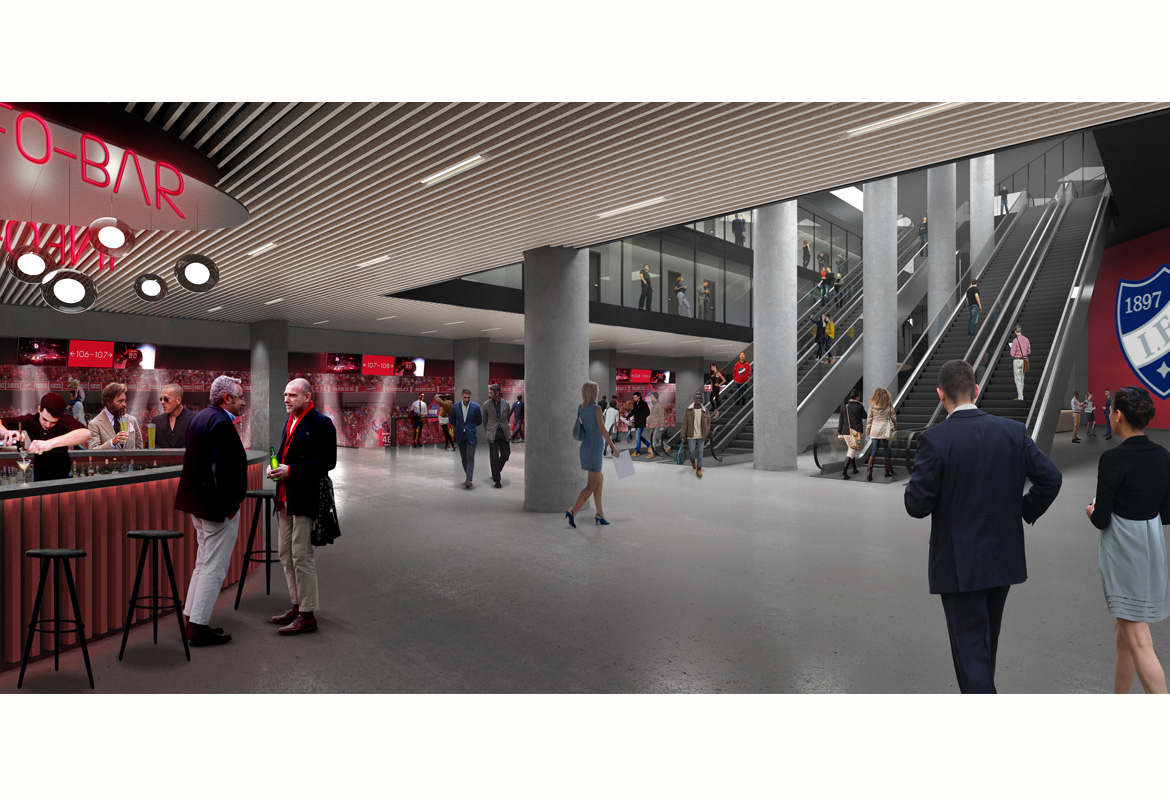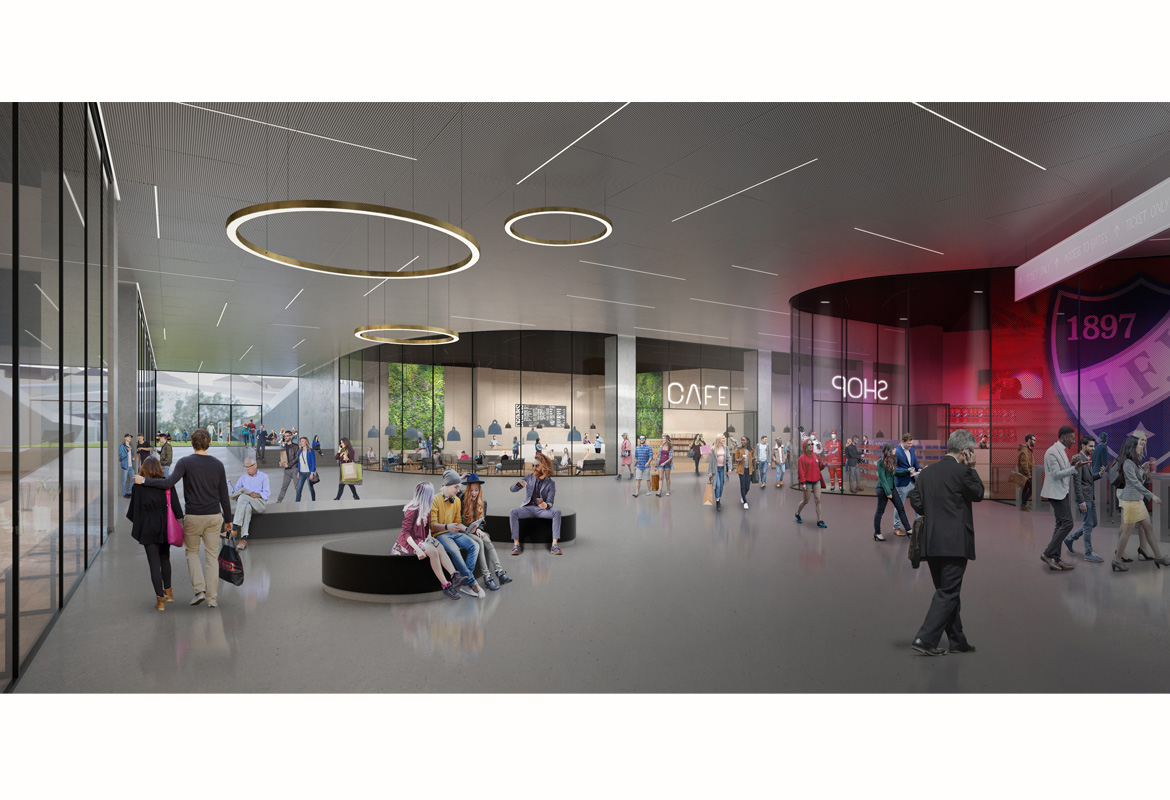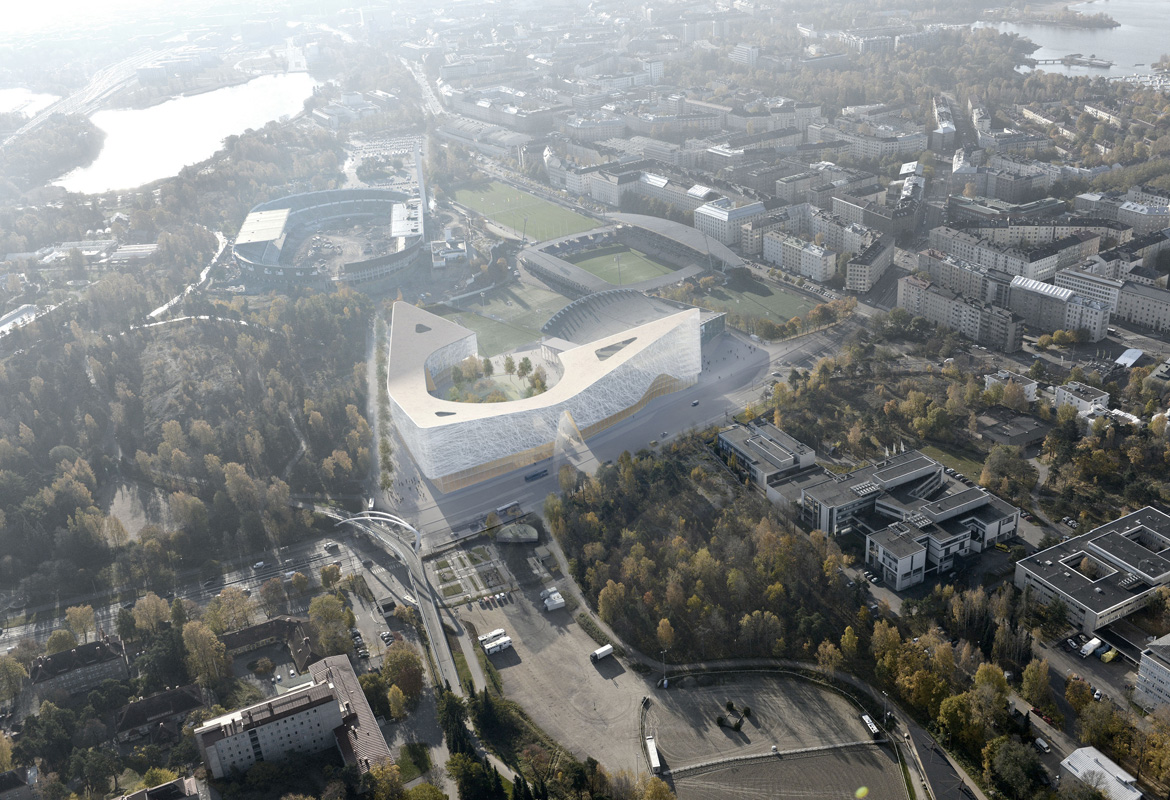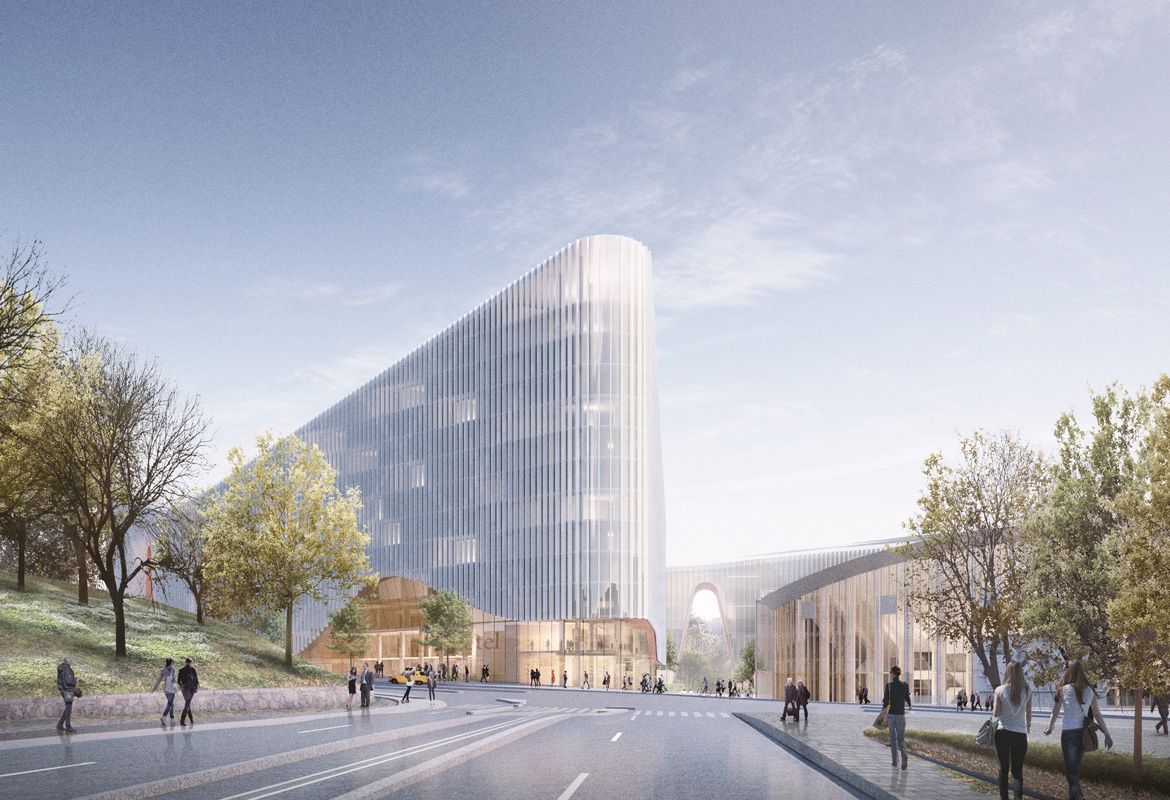 GARDEN HELSINKI
Helsinki, Finland

Preliminary concept 2012-2016, further development 2016-

Client: Projekti GH Oy

Collaborator: B&M Architects Ltd

Gross floor area: Estimated 180,000 m2, of which 102,000 m2 underground

Functions:
Multipurpose arena
Practice rink and sports centre
Retail and commercial spaces
Hotel
Offices
Restaurants
Apartments
Parking facilities

Garden Helsinki is a major urban development project combining a word-class event arena, housing, offices and hotel in central Helsinki, planned to be located at the northern edge of the Helsinki Olympic Stadium area and bordering the Central Park.

Most of the new development, including the 11,000-16,000-seat arena, will be placed underground. In addition to serving as the home base of local ice hockey club HIFK, the main arena will be able to host a variety of sports, entertainment and culture events, utilising the most advanced technical solutions available.

The adjacent existing ice hockey arena (Nordis), dating from 1966, will be converted into a mid-sized arena for sports and other events, seating 5,000. It will connect to the new arena and other sports and recreation facilities at the underground level.

The above-ground building, designed by B&M Architects on the basis of an architecture competition arranged in 2016, will contain business and retail premises, hotel facilities and apartments. The garden square and other outdoor spaces will create new city routes connecting the surrounding areas.

PES-Architects has prepared various studies during the development process for the client and the City of Helsinki to determine the optimal location, scale and functions of the complex. The site is particularly challenging, as the area is small relative to the spatial needs of the development and is bordered by a busy network of streets and the neighbouring sports park. The proximity to the historically significant Olympic Stadium also needs to be carefully considered.

The site is well served by public transportation and has excellent pedestrian and cycling links to the city centre and Helsinki central park. The hybrid development will add to the already unique sports park entity and enliven the Töölö area, as well as increasing the availability and diversity of services and activities for residents and visitors alike.

The plan for the privately-funded project is currently being evaluated by the City of Helsinki Urban Environment Committee.