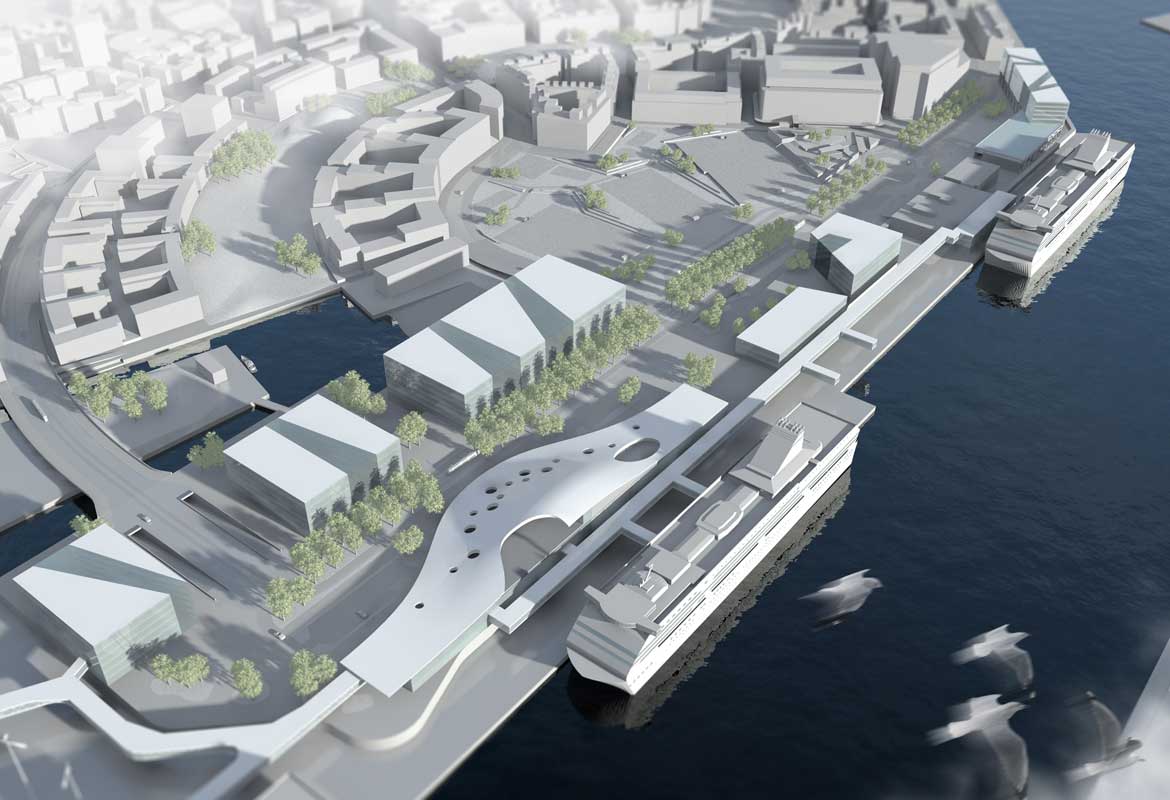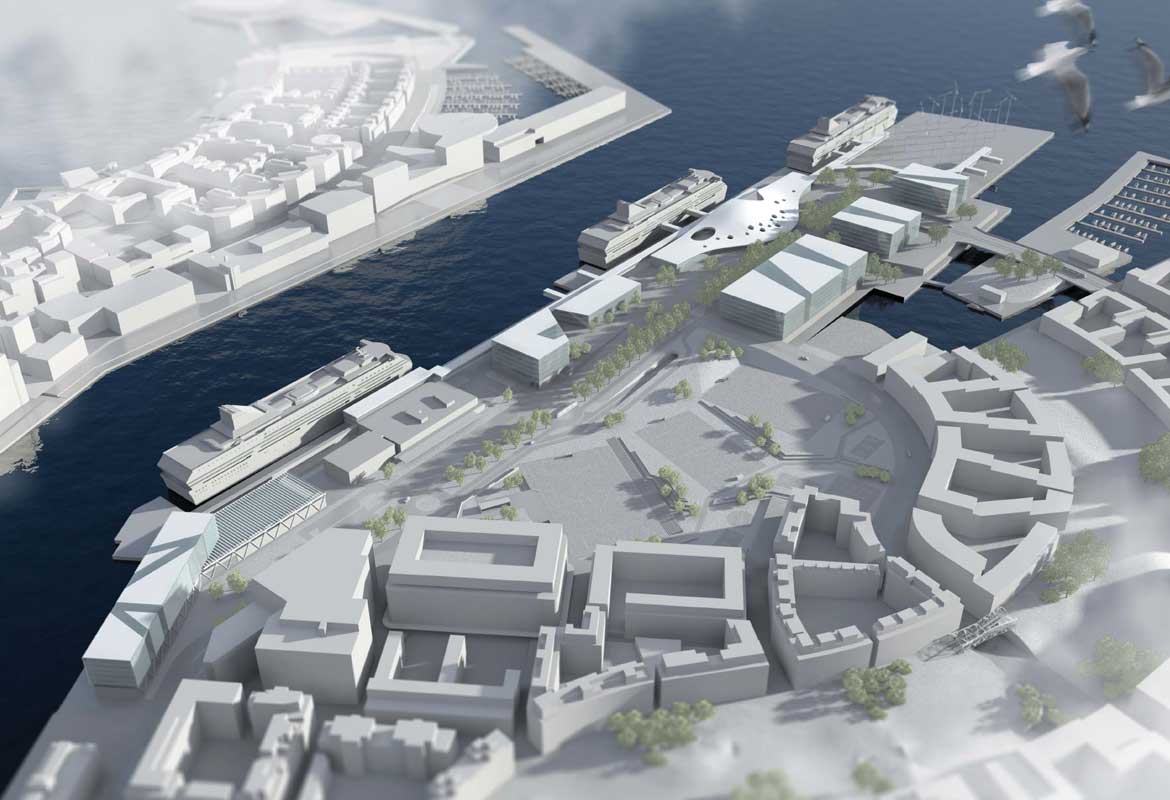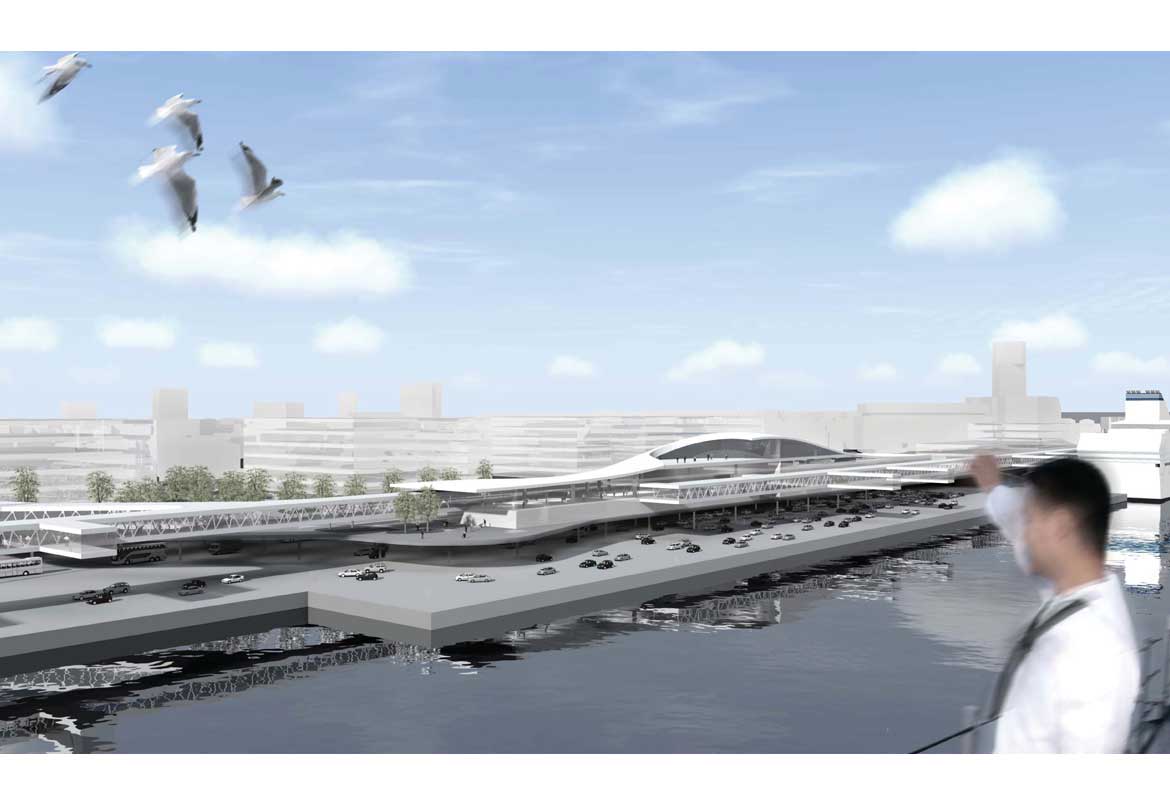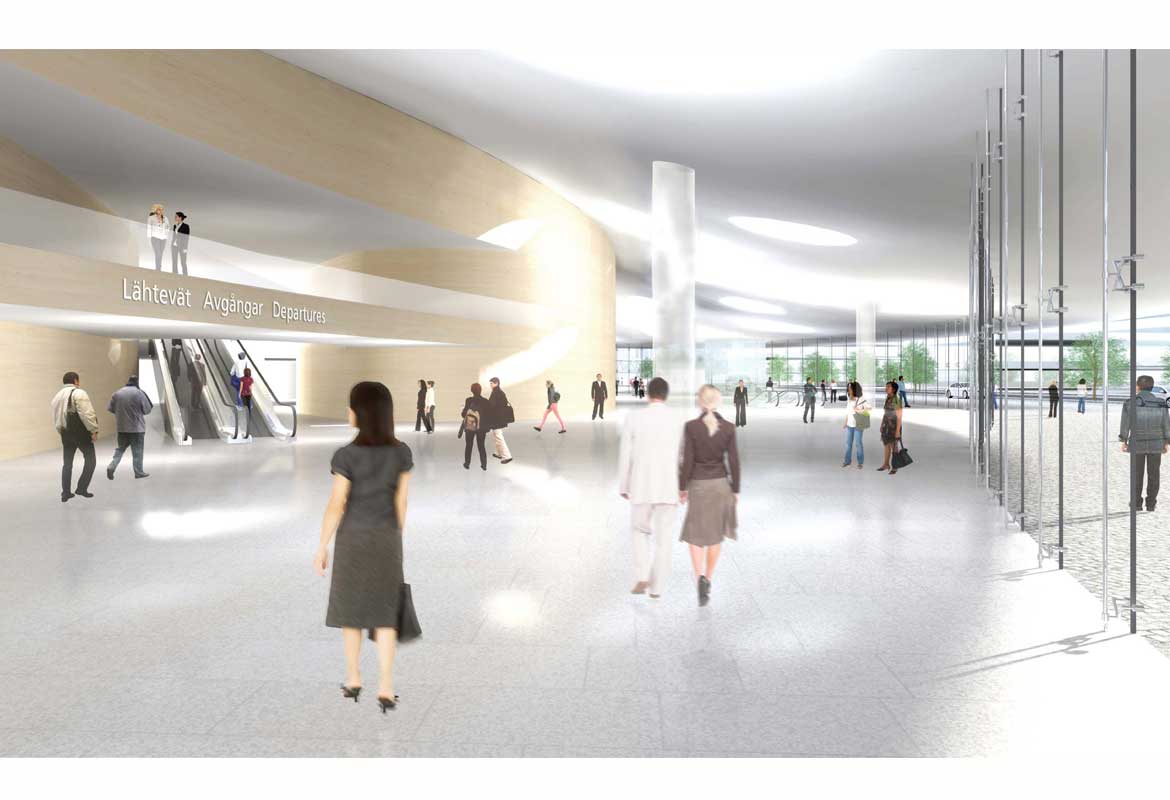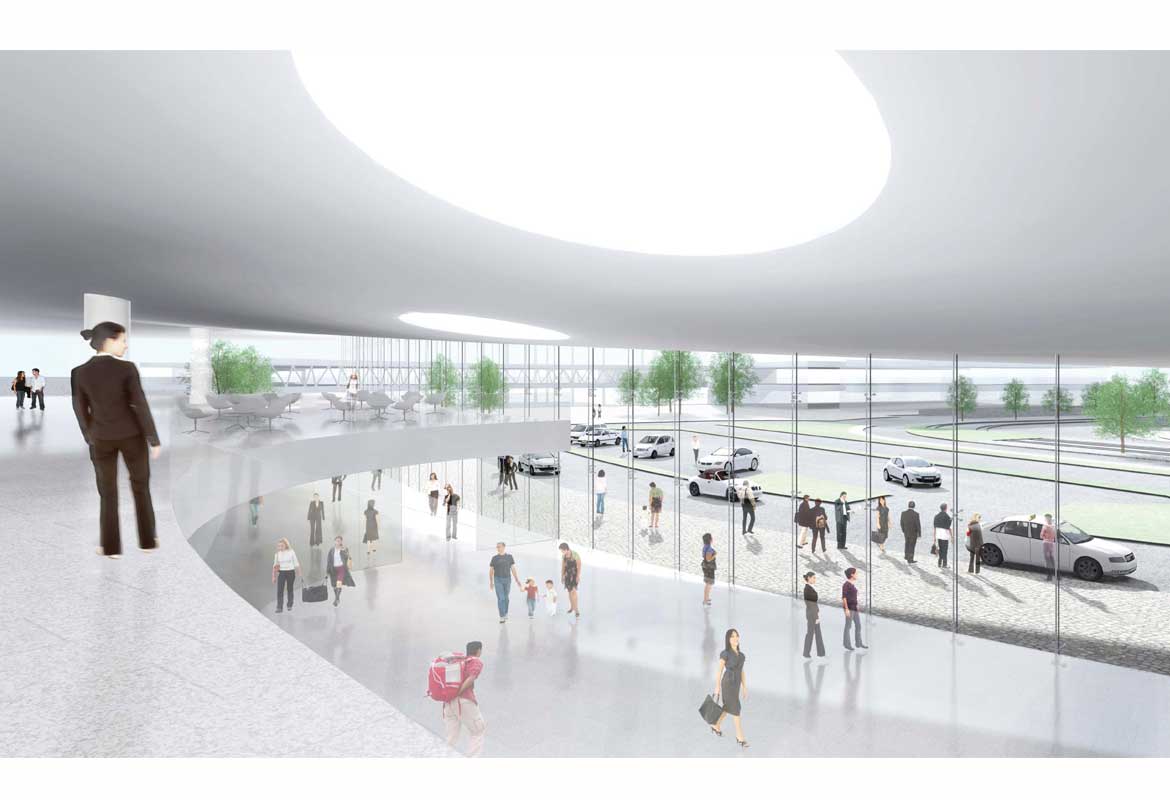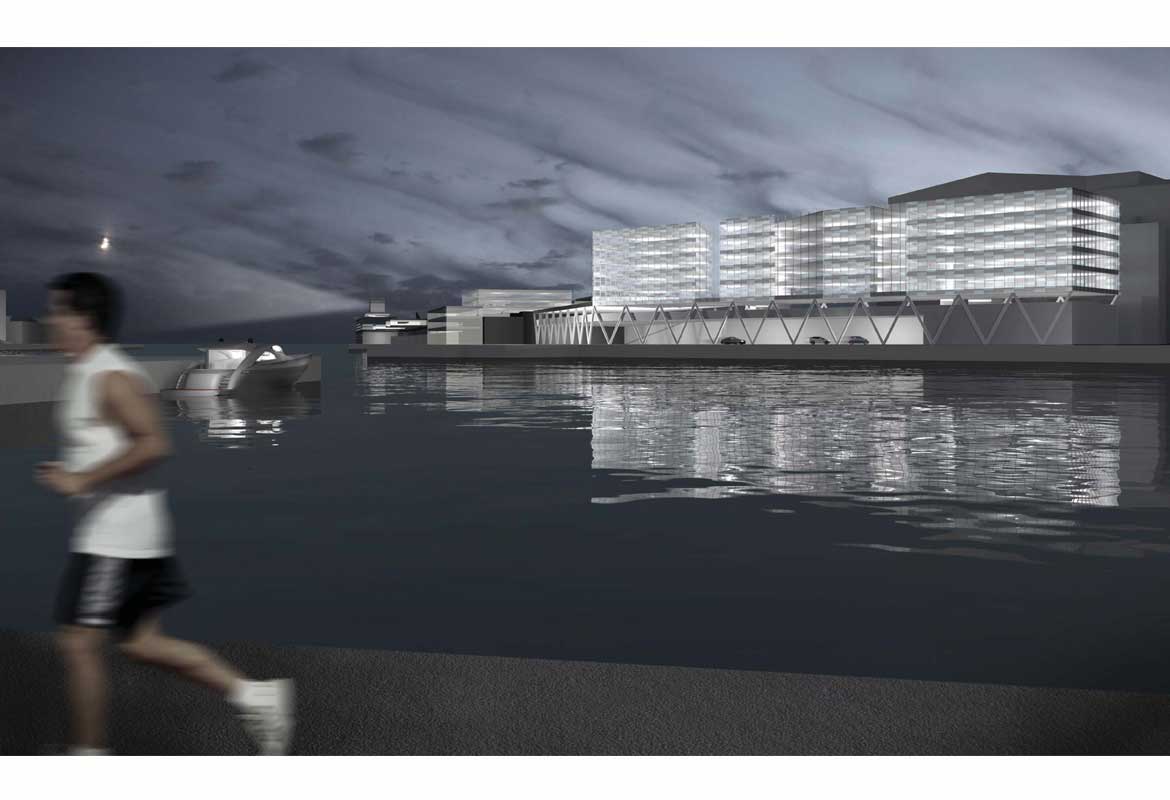 HELSINKI WEST HARBOUR MASTER PLAN
Helsinki, Finland 2012

Client: Port of Helsinki, Helsinki City Planning Department

The aim was to develop a flexible development plan for extending Helsinki West Harbour. The project included traffic planning in collaboration with WSP Finland Ltd., a preliminary city plan as a starting point for Helsinki City Planning Department and a schematic design for a new passenger terminal.

Helsinki West Harbour has experienced a rapid growth in traffic between the cities of Helsinki and Tallinn. The port is an important traffic node for both passengers and cargo traffic. The traffic is expected to even double in the close future, which requires construction of a second terminal. At the same time, the surrounding district of Jätkäsaari is being built to host some 15000 inhabitants.

The project combines an efficient traffic system with an enjoyable urban setting that emphasizes the vicinity of the sea. The city plan suggested the building of a new terminal building, some 55000 sqm of additional building right on the plot, and 2000 parking places to serve the needs of the harbour.