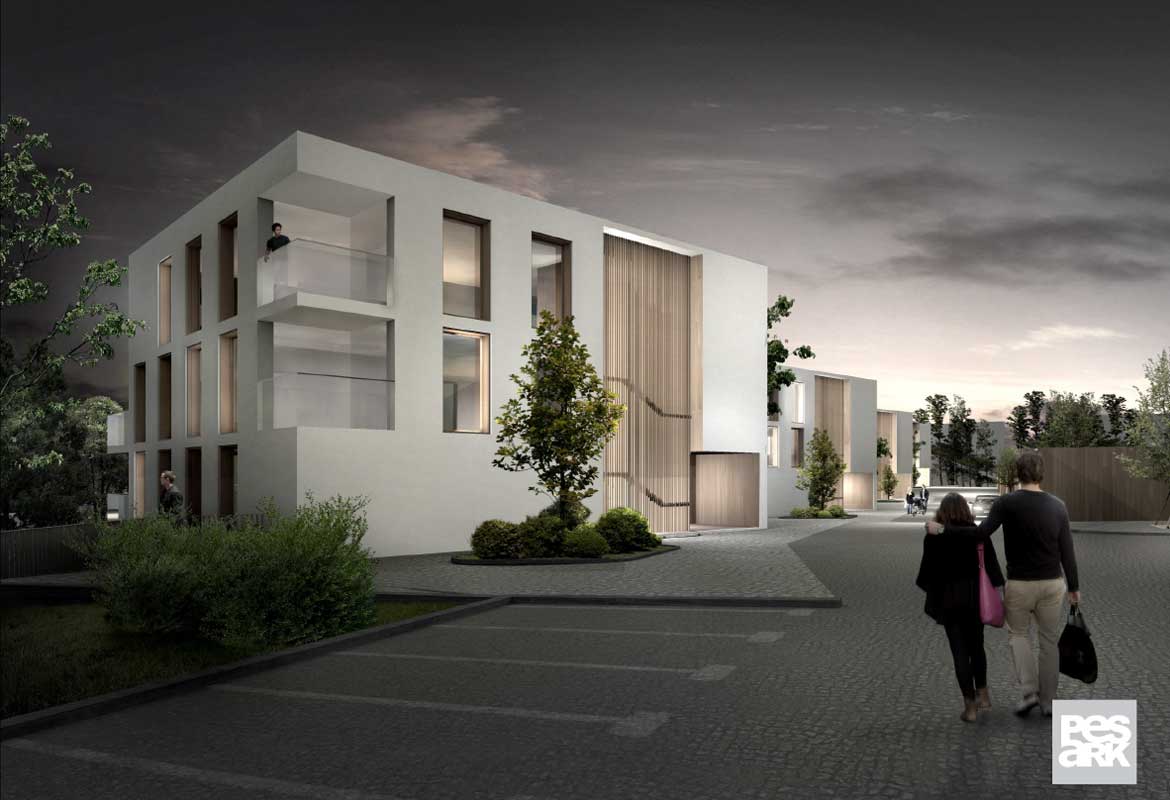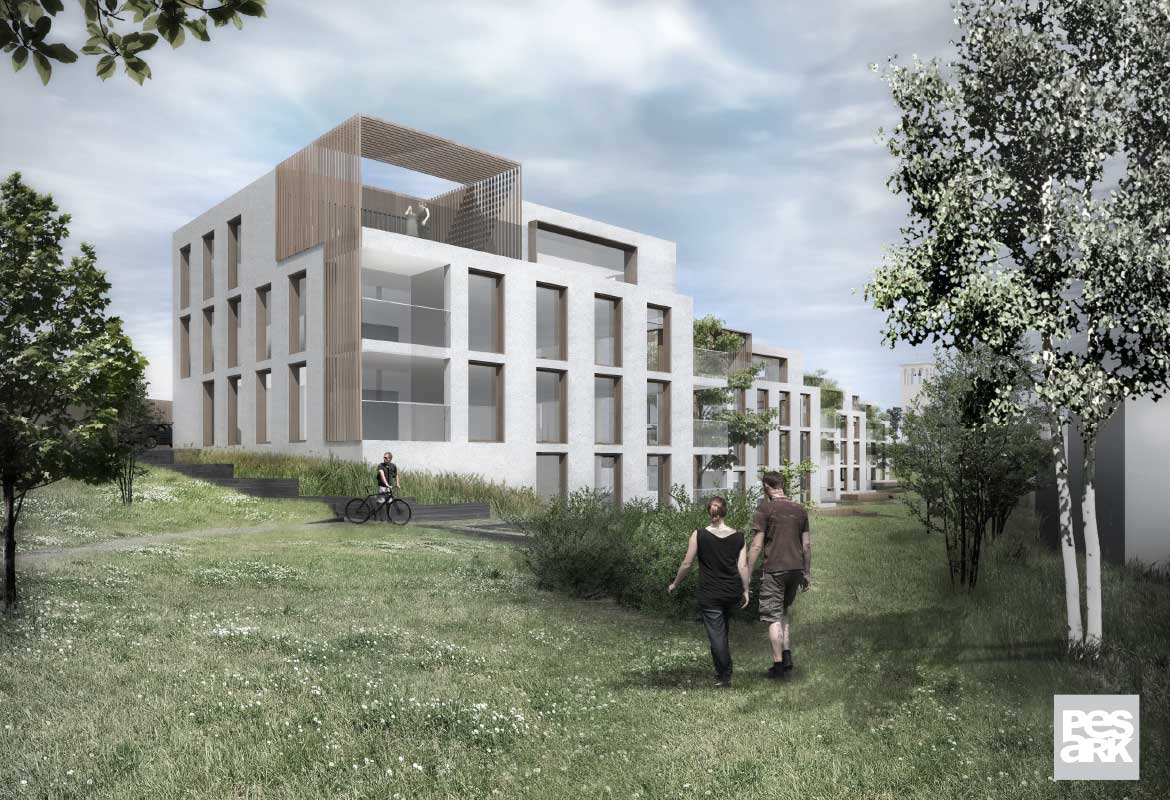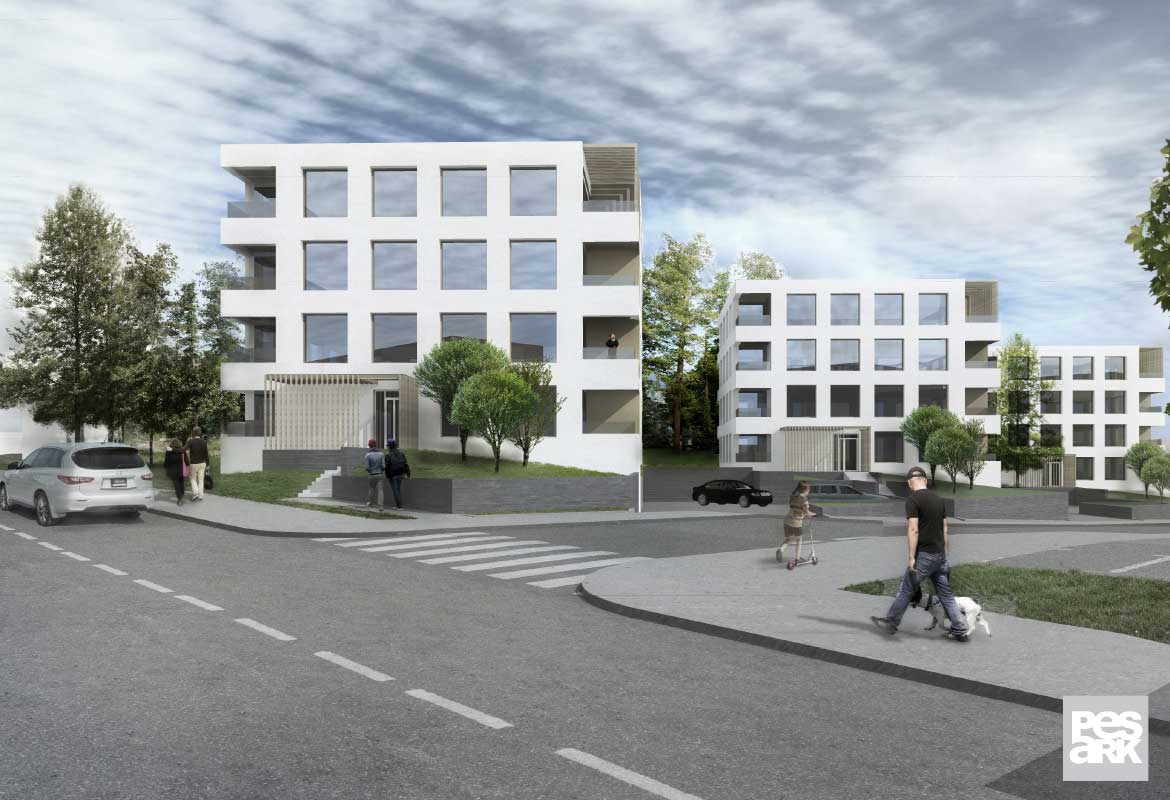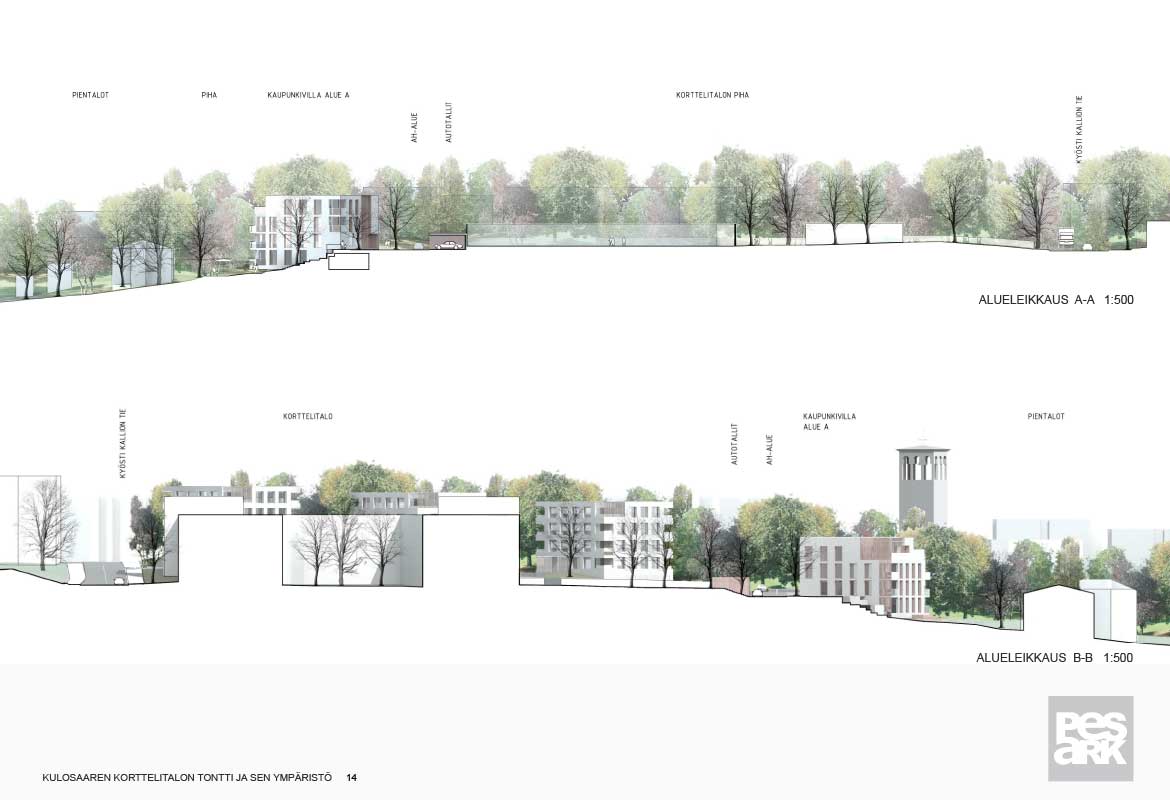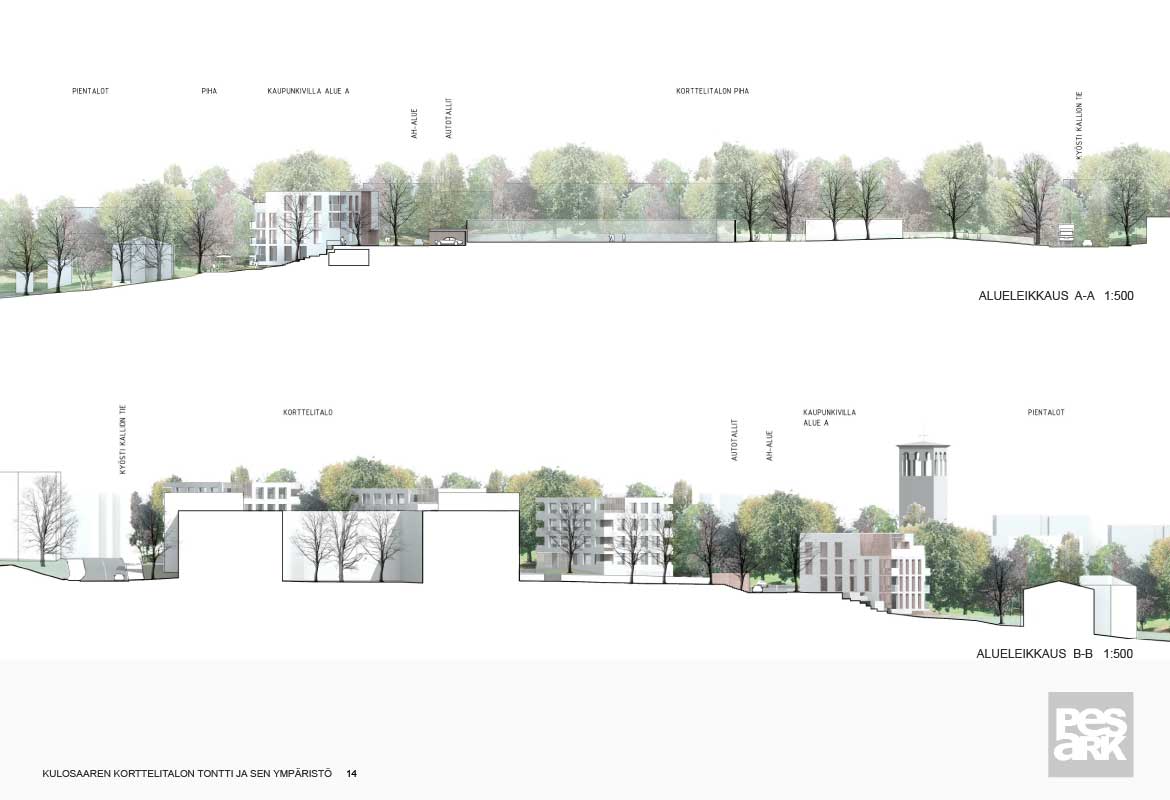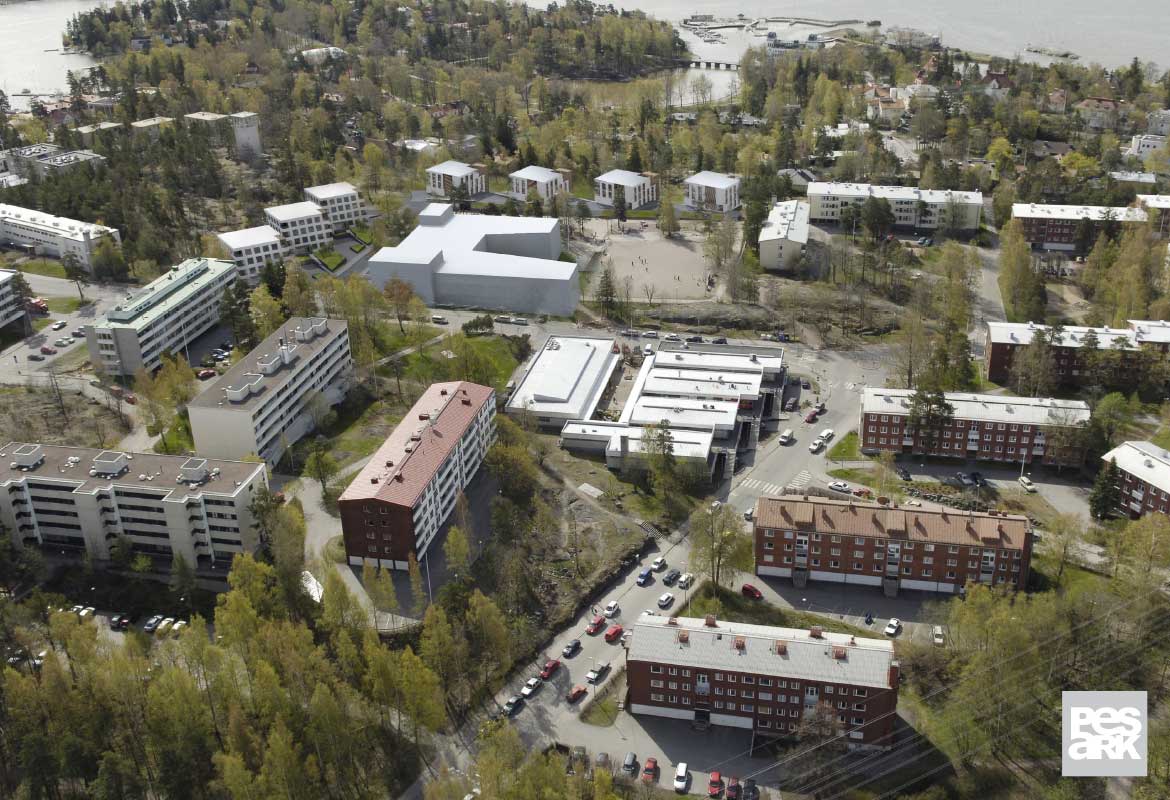 KULOSAARI HOUSING DEVELOPMENT
Helsinki, Finland 2014
The reference plan for local detailed planning comprises a plot around Kulosaari korttelitalo (community centre) on the south and east, where low-rise point-access apartment houses are to be built. On the south side, the planning area borders a low-rise residential area; on the east, it borders a park and Kulosaari Church. The parking arrangements on the church plot were developed in connection with the reference plan.

The plan proposes seven apartment blocks for the area, divided into two building groups. The building groups can be implemented as an entity or as two separate projects. The common architectural goal of the buildings is to create a small-scale environment that takes into account the special features of the terrain and the proximity of Kulosaari Church.

The clear massing and fenestration of the buildings, as well as the light colours, aim to create an impression of airy villas, whose simplicity departs from the mainstream of housing construction. The two building groups share several common elements: a light plaster finish, balconies recessed into the buildings, wood panelling on the façades and shared sauna premises with roof terraces for the residents.