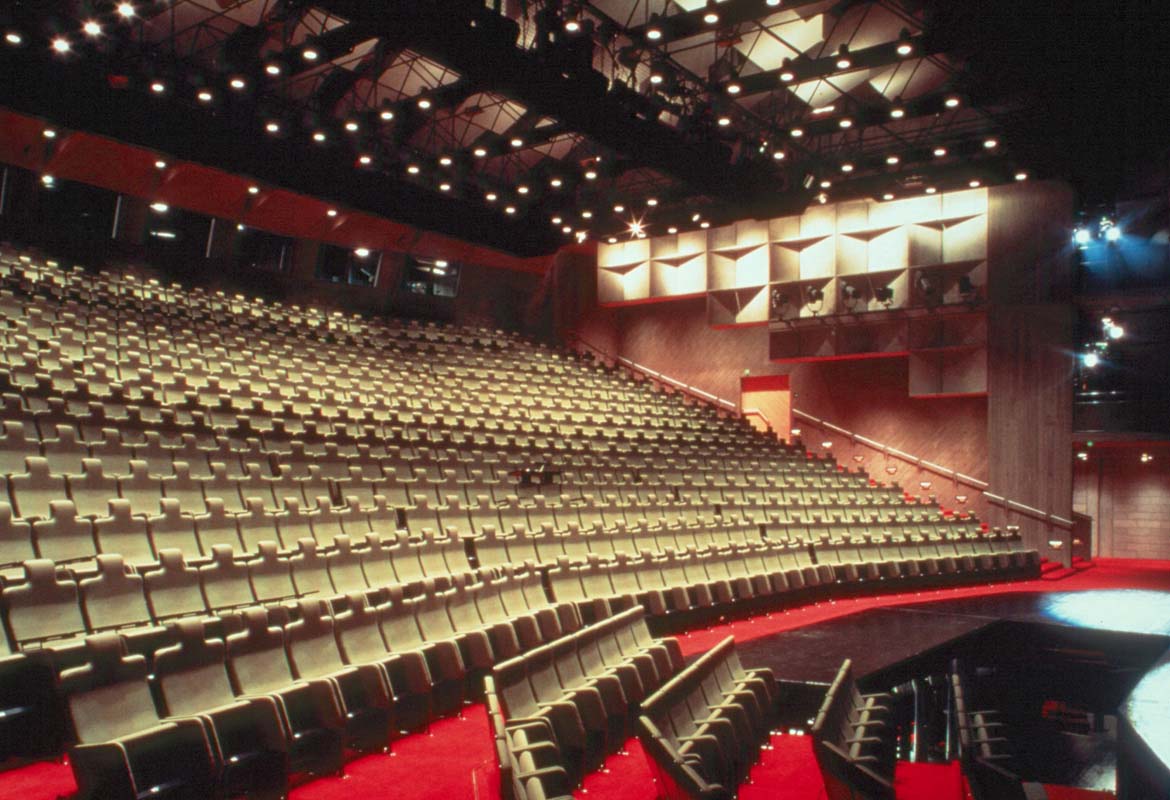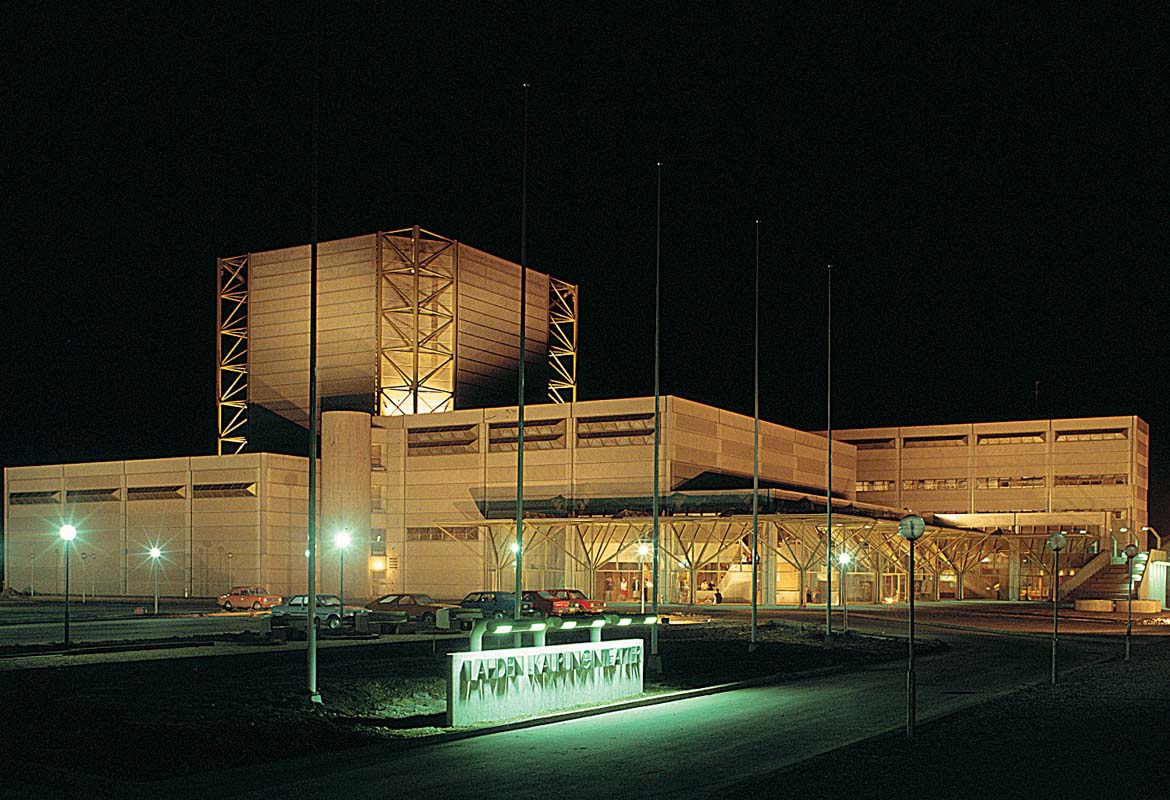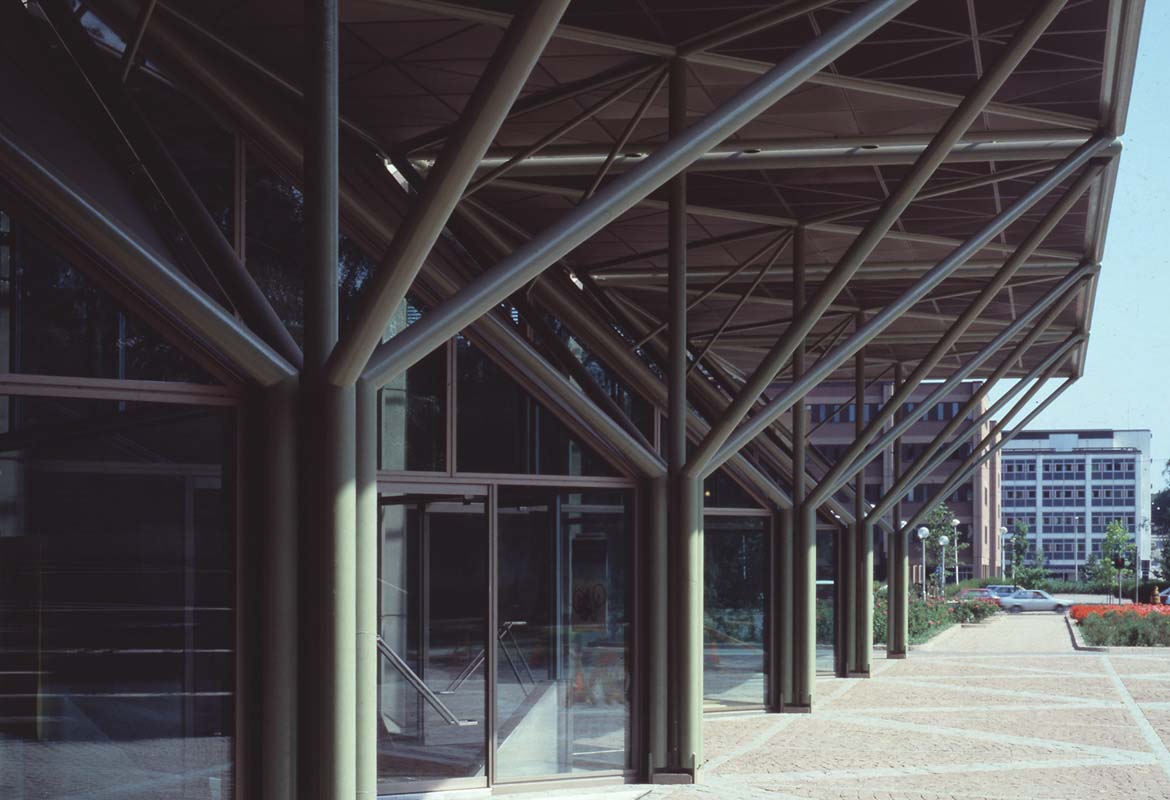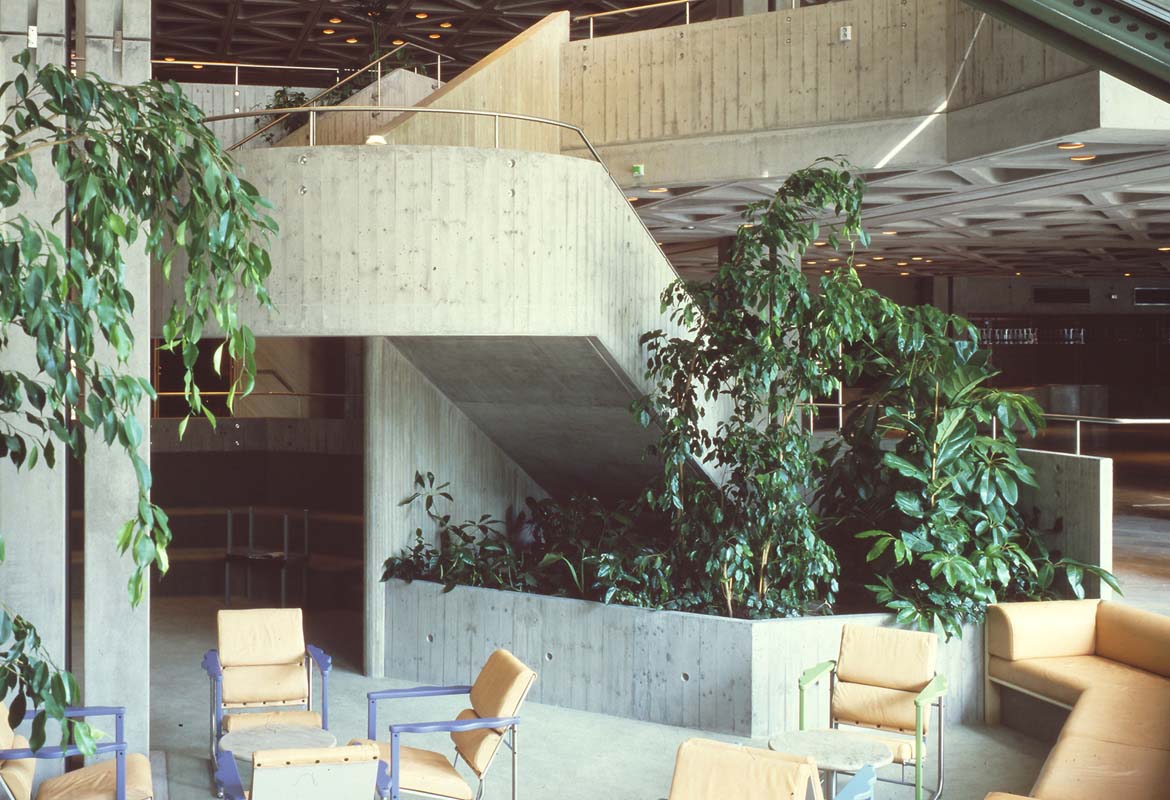 LAHTI CITY THEATRE
Lahti, Finland
Open architectural competition, 1st Prize - 1973
Completed 1983
The building includes three auditoriums with a total of 1190 seats. The main material of both the interiors and the facades is concrete worked with various methods.

The plaza, with its patterns made up of grey and red granite paving, forms an important element of the urban structure in front of the theatre. A part of the foyer is a direct continuation of the plaza. Performances of various kinds can also be staged in the foyer and on an outdoor stage in the plaza.

The main objective in planning the foyers was to create an area which could be used actively in daytime. Several small staircases up to the second foyer level have been substituted for the standard monumental stairway. The main stage will be used primarily for straight drama, but musical can also be performed on it. In order to maintain the flexibility required for future changes in the theatre, the entire sides of the stage opening are movable. The maximum number of spectators in the small auditorium is 300.

The stage and the auditorium form a single spatial unit. In the principle the performers should be able to enter a fully convertible stage like this from anywhere. The main auditorium sits 770 spectators.

The third room for public performances is in the basement under the inner courtyard. The room seats 120 spectators and can be used for small scale performances.
| Public Building |