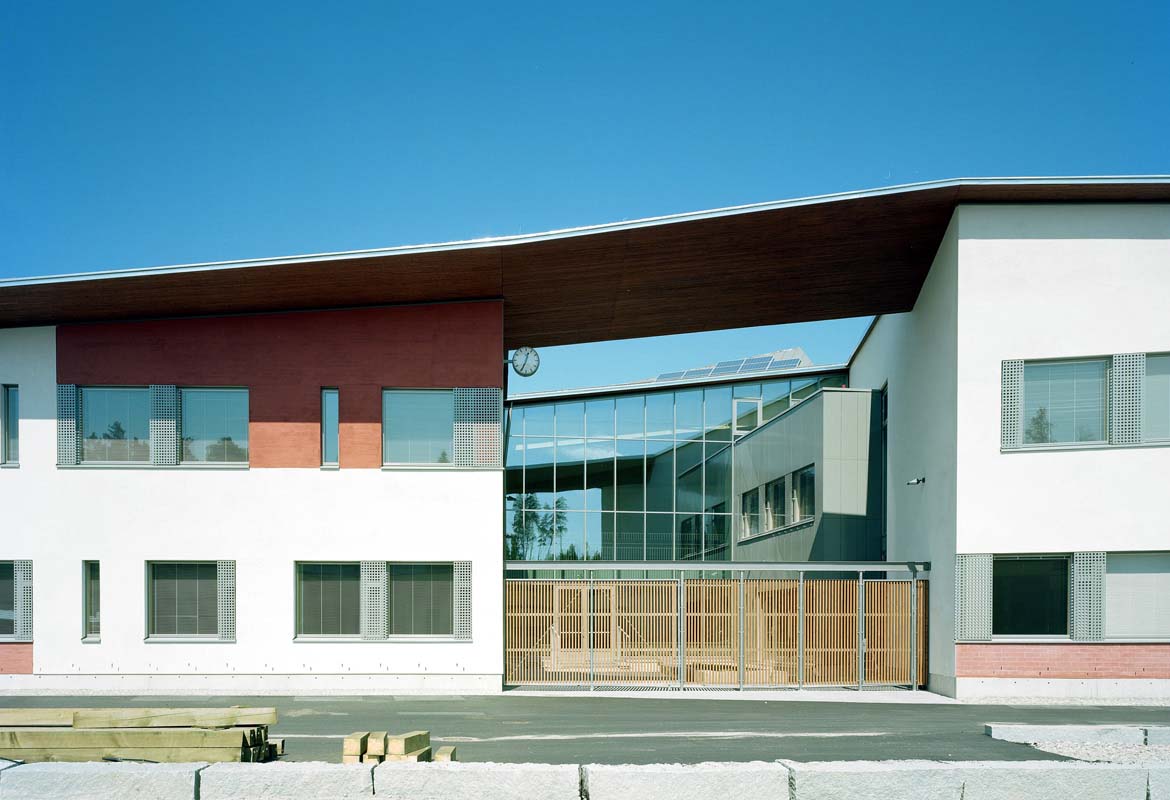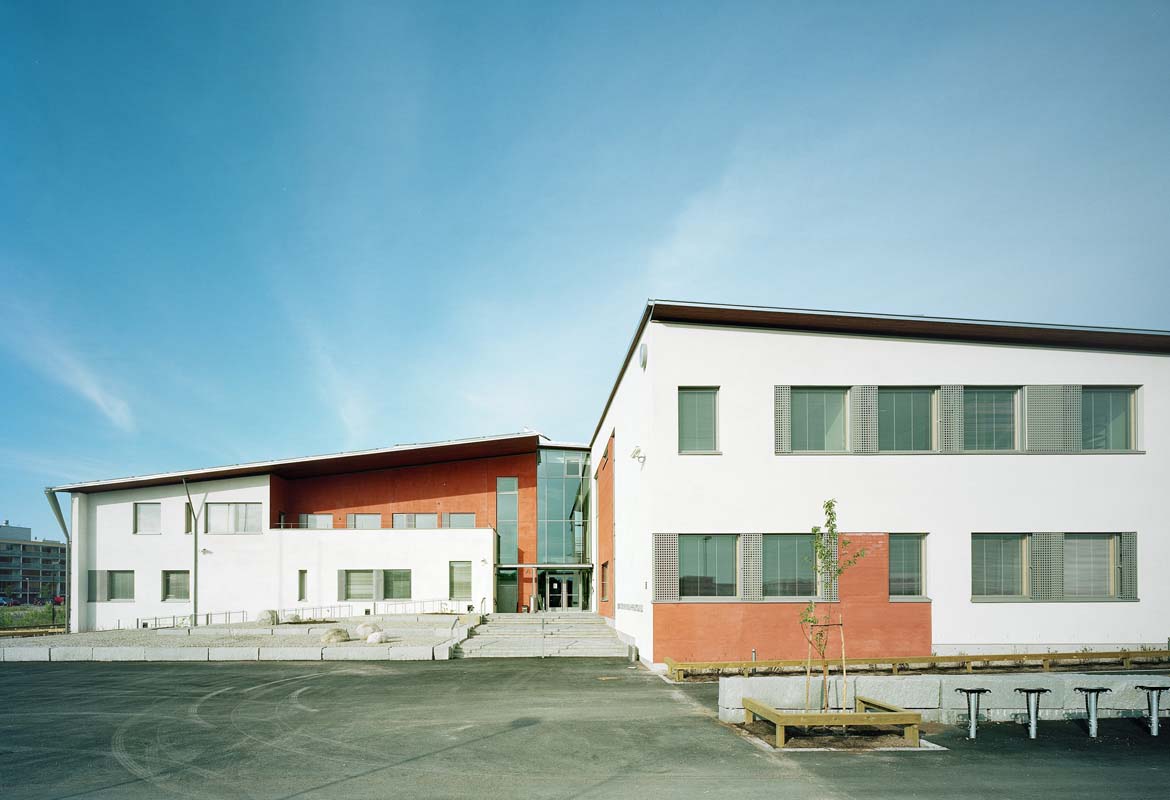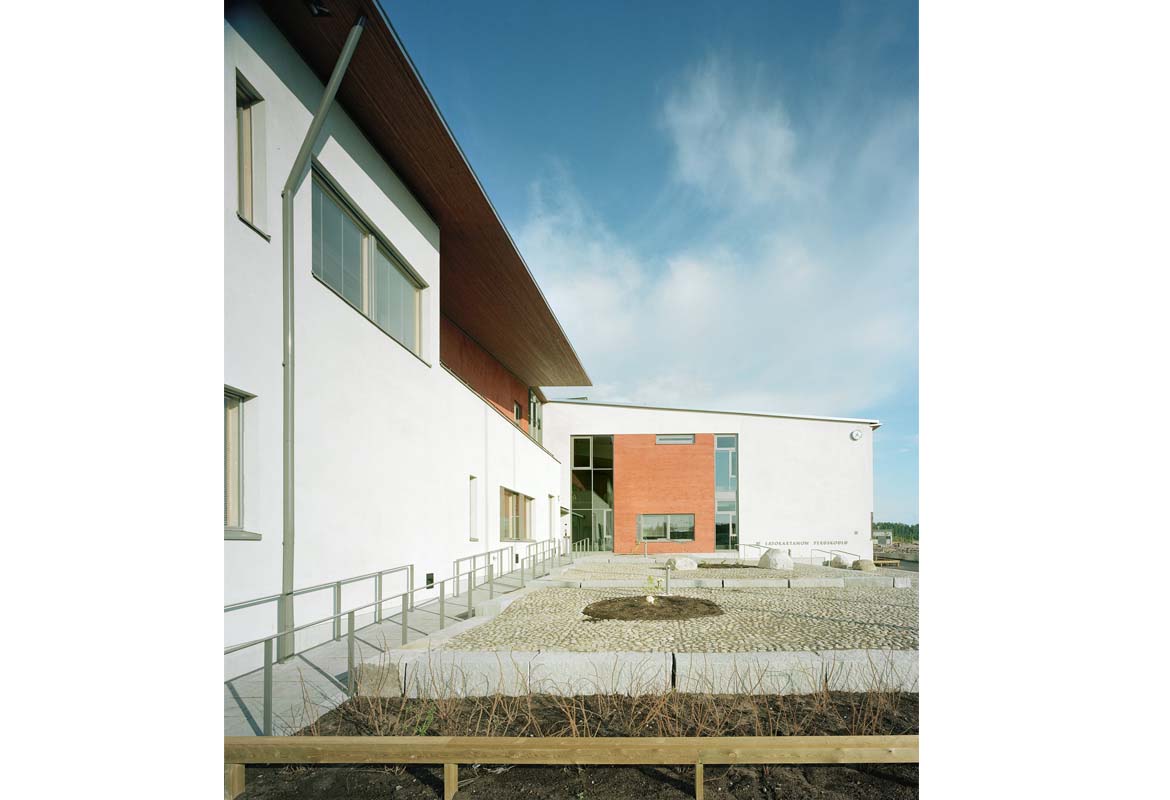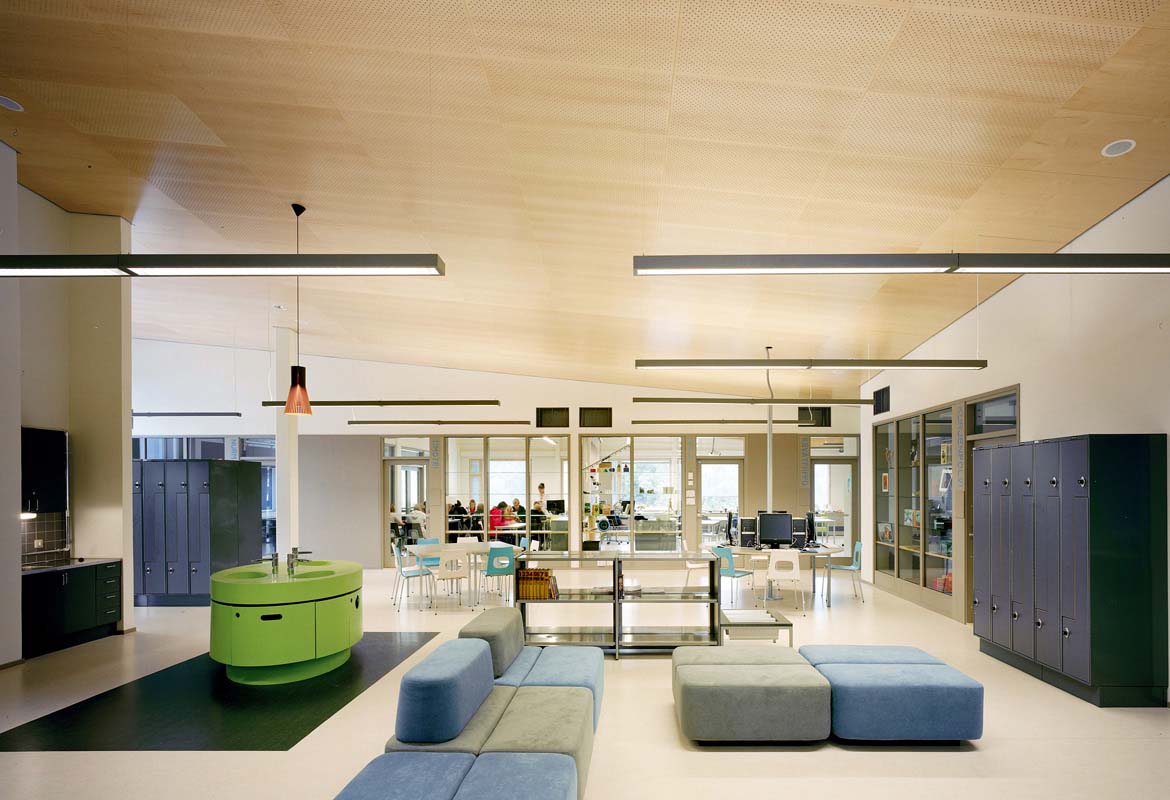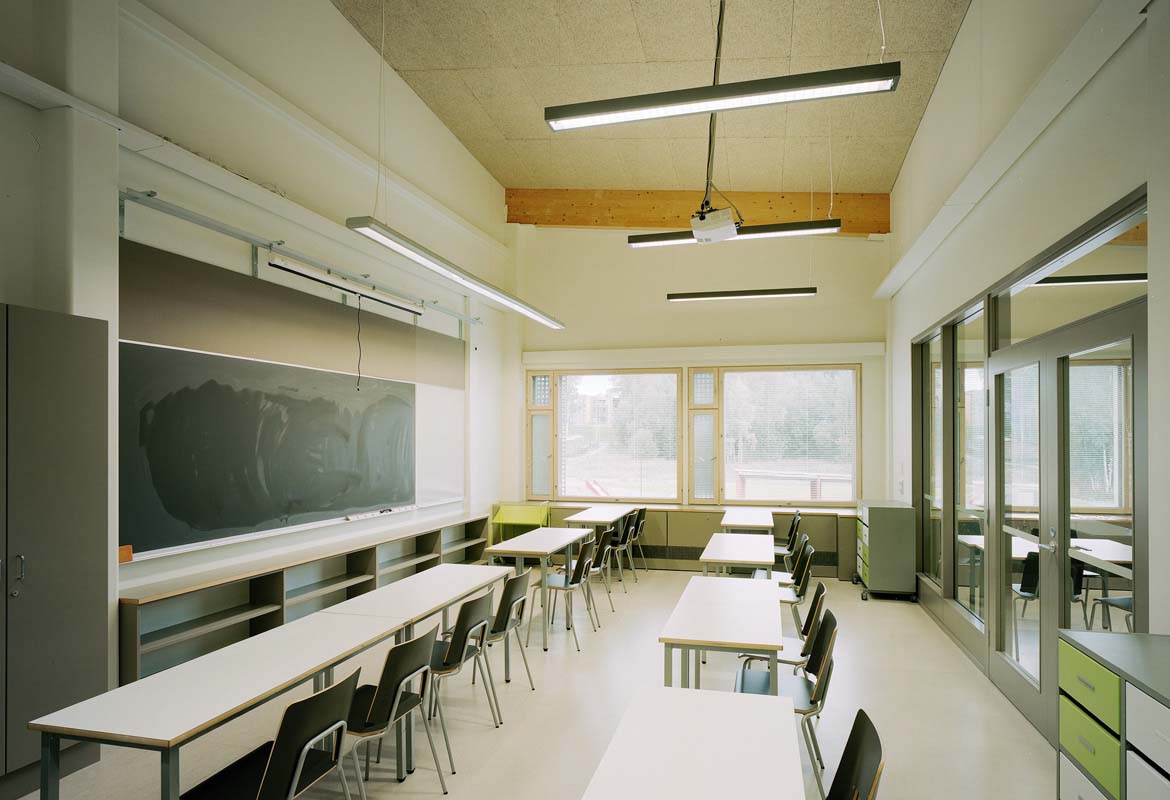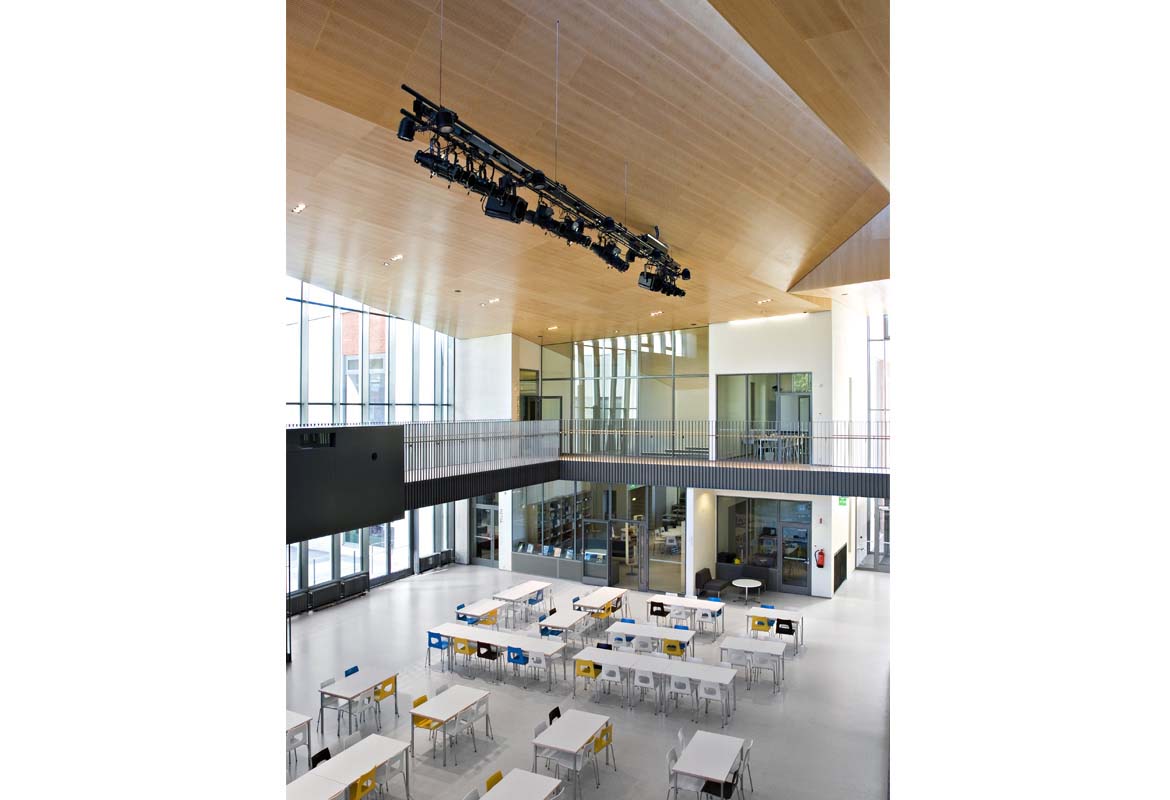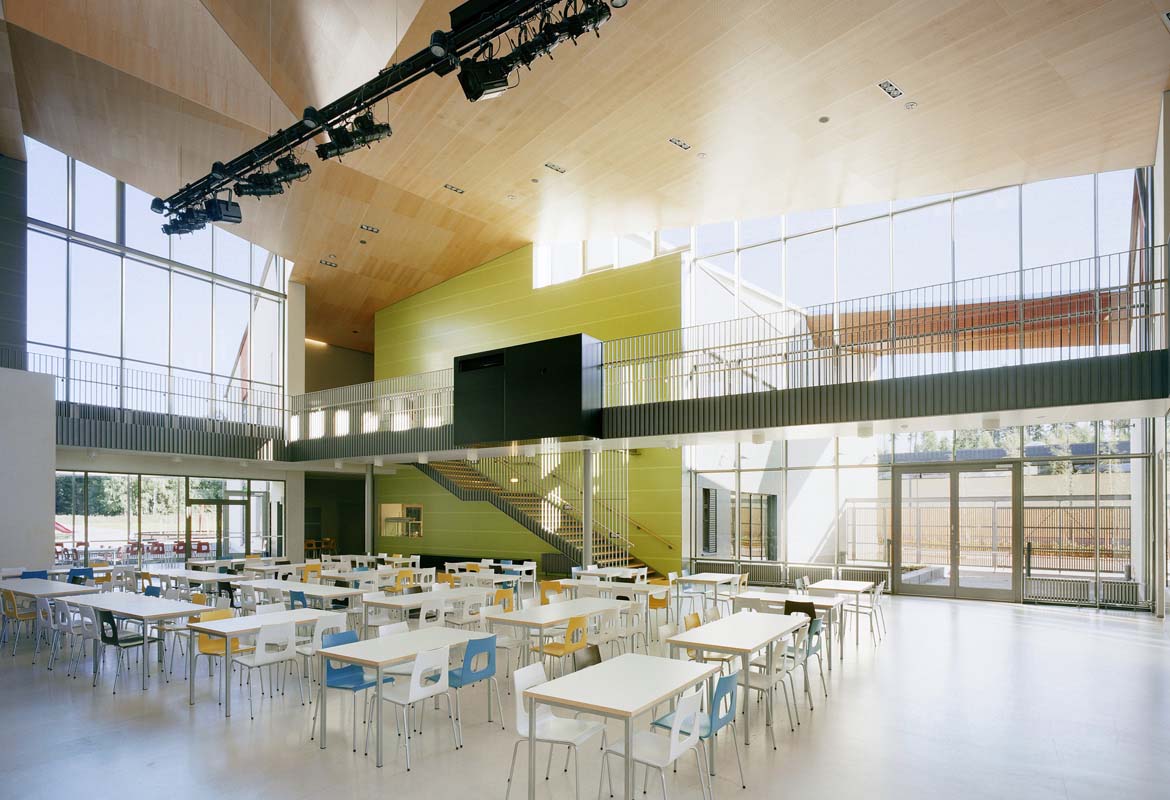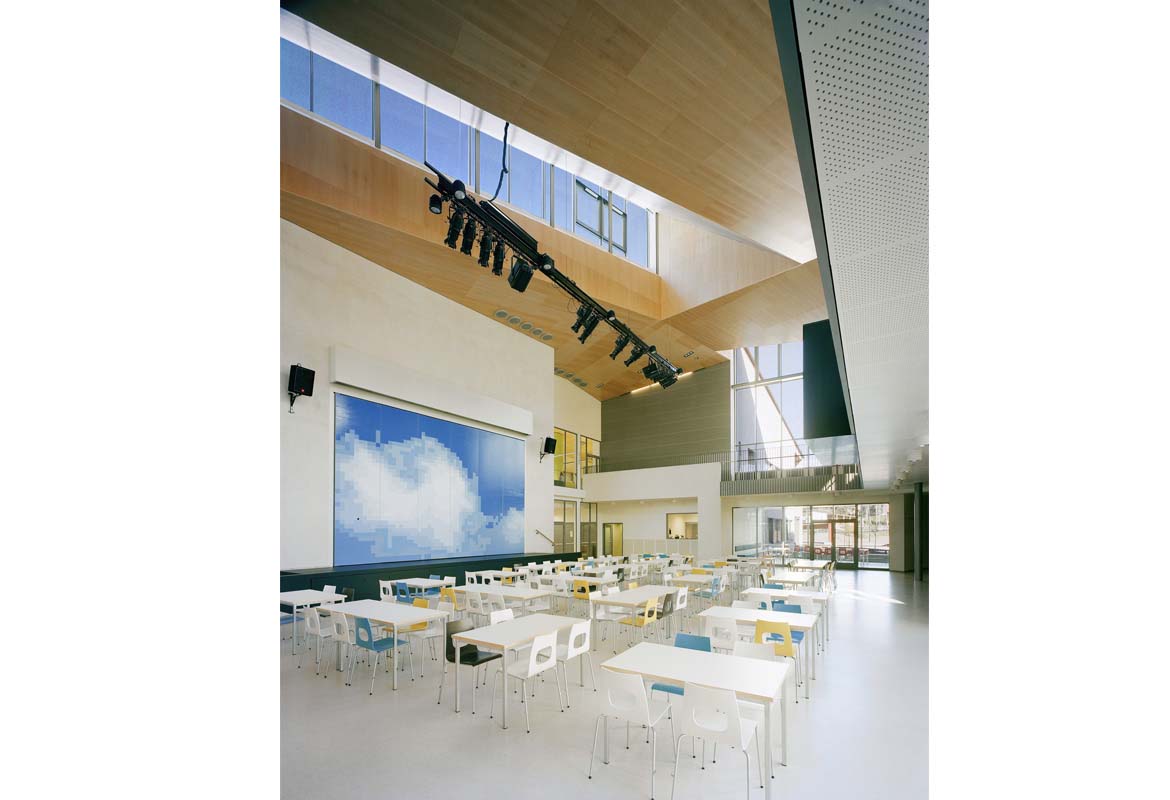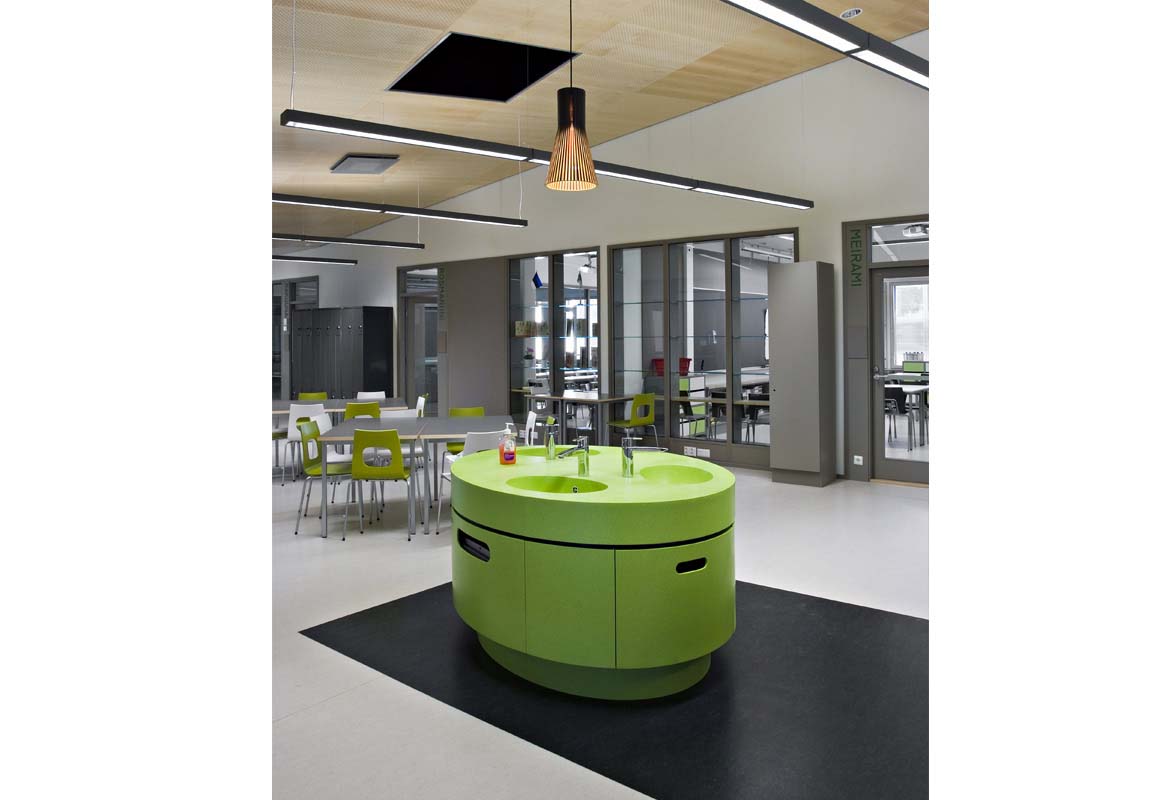 LATOKARTANO PRIMARY SCHOOL
Helsinki, Finland
Invited Competition 2005 - 1st Prize
Completed: 2009
Client: City of Helsinki, Real Estate Department / Educational Department (user)
Gross area: 5.561m²

Latokartano Comprehensive School in Helsinki Finland can accommodate over 510 students, between the ages of 7 to 16. The school's design is the result of the winning entry for an invited architectural competition in 2005.

The plan of the school is split into 4 parts on 2 floors. One part is limited to office and administration facilities but the others are a combination of class rooms, activity spaces, laboratories, a library and a kitchen. Linking these parts together is a multifunctional central hall. The classrooms are designed in clusters of 8, which encompass a "home area" for groups of 100 pupils and 10 adults. The home area has a large hall for studying and free time.

The design of Latokartano school incorporates numerous sustainable green building strategies. These include a passive ventilation system utilising the stack effect, which covers over 50% of the schools spaces. 70m² of photovoltaic panels located on the roof, a high efficiency heat exchange system as well as high levels of natural light and thermal insulation.

Additionally the school is arranged in a way that is very efficient. The amount of corridors have been minimized and all facilities are located close to the central hall which can be used for dining and festive occasions. Even though the building integrates many advanced technologies the architectural language is not technical.

The design process involved close collaboration between the architects, the head teacher and student representatives. The school opened in August 2009.