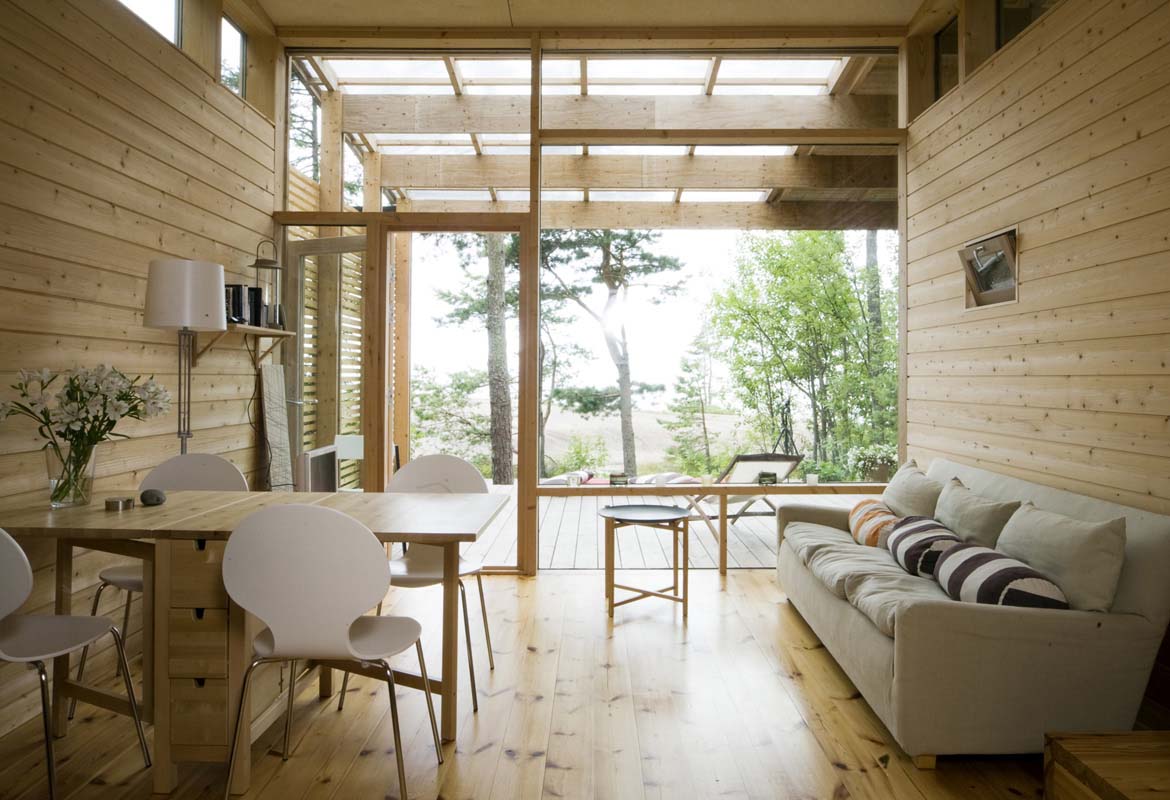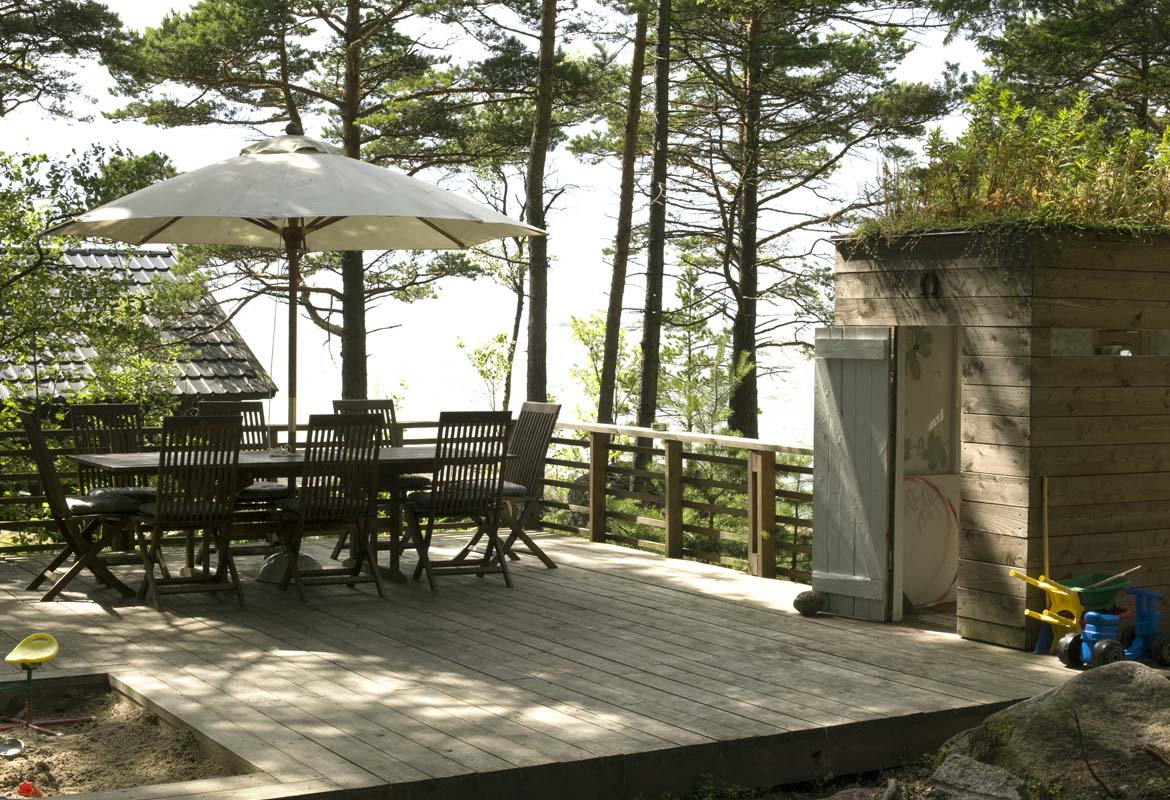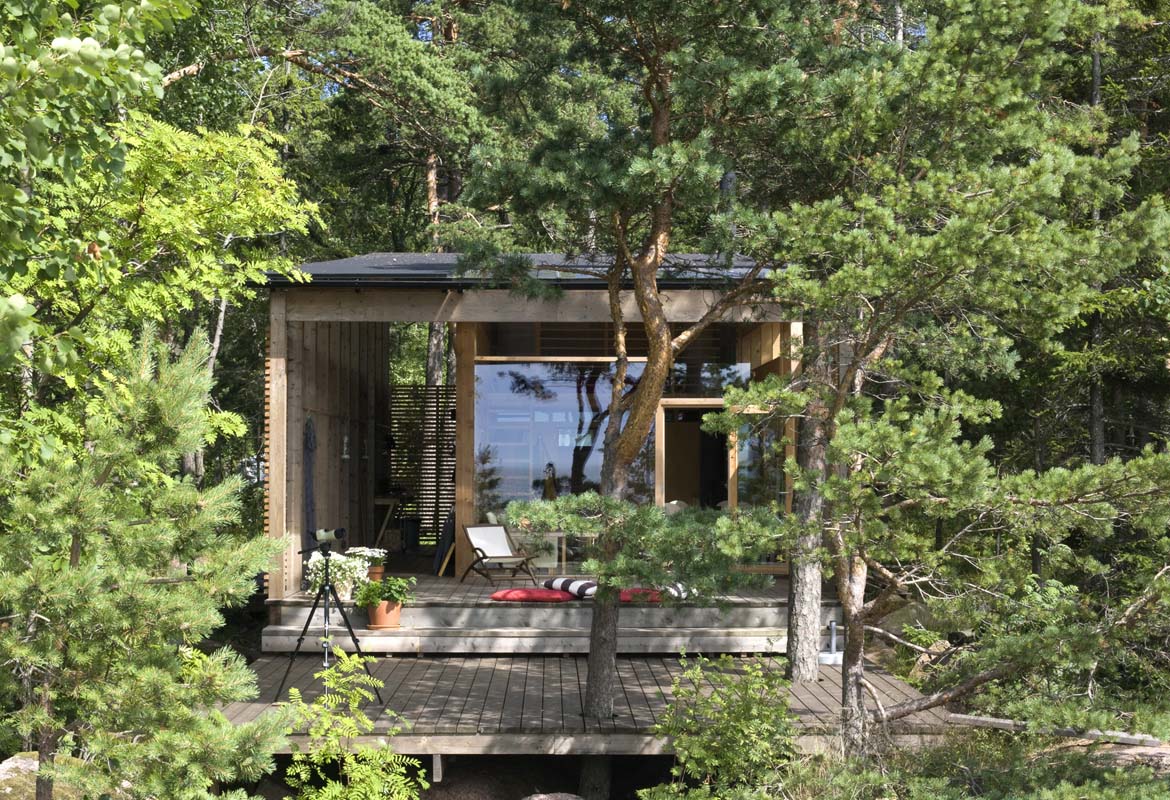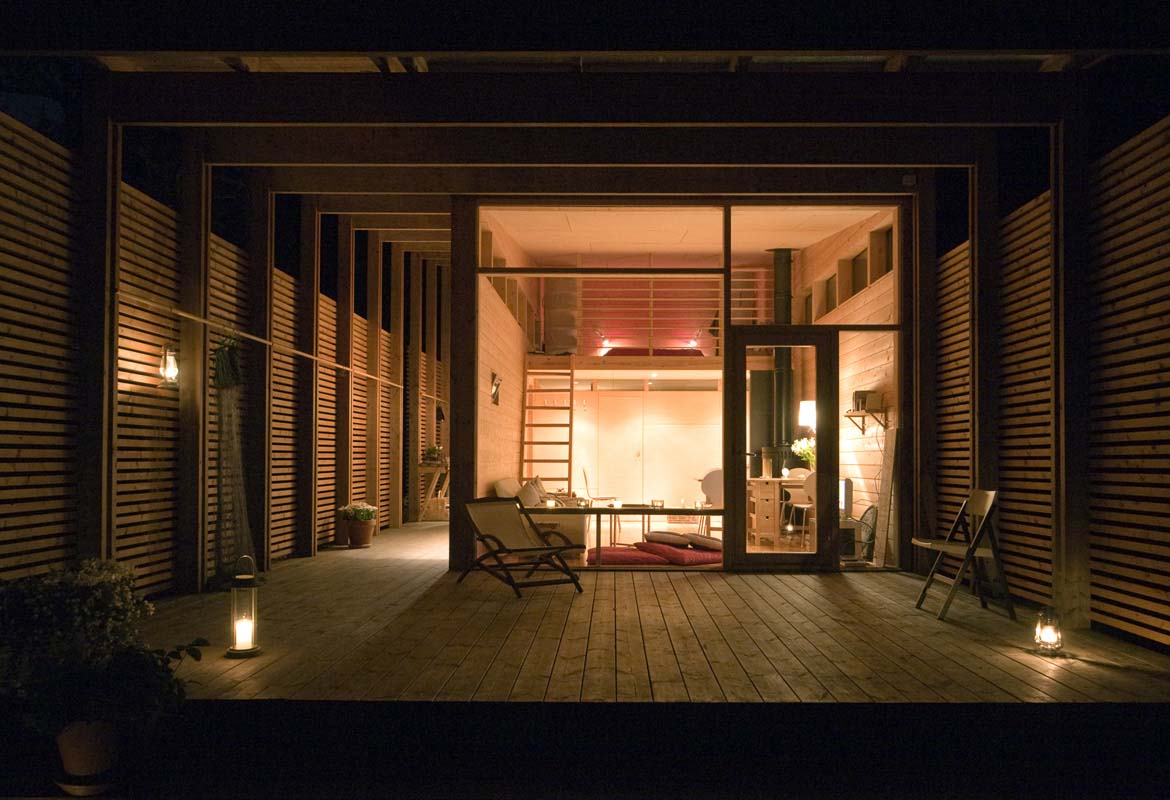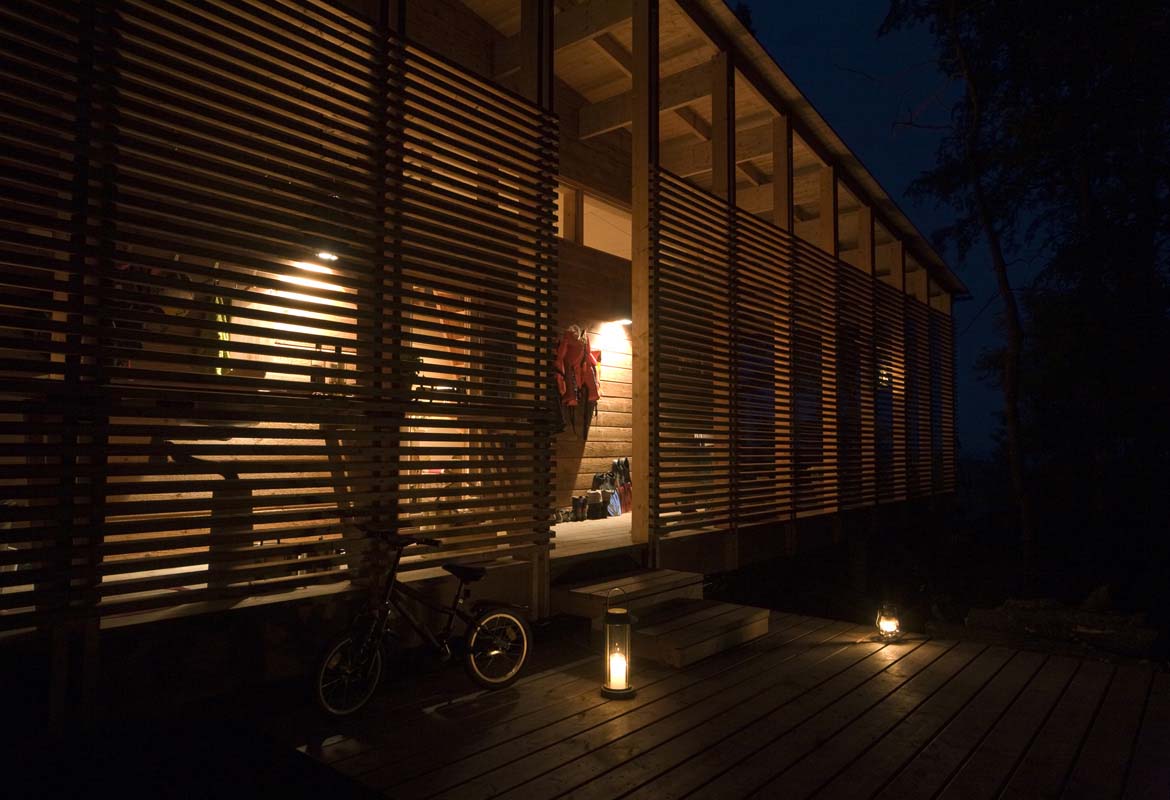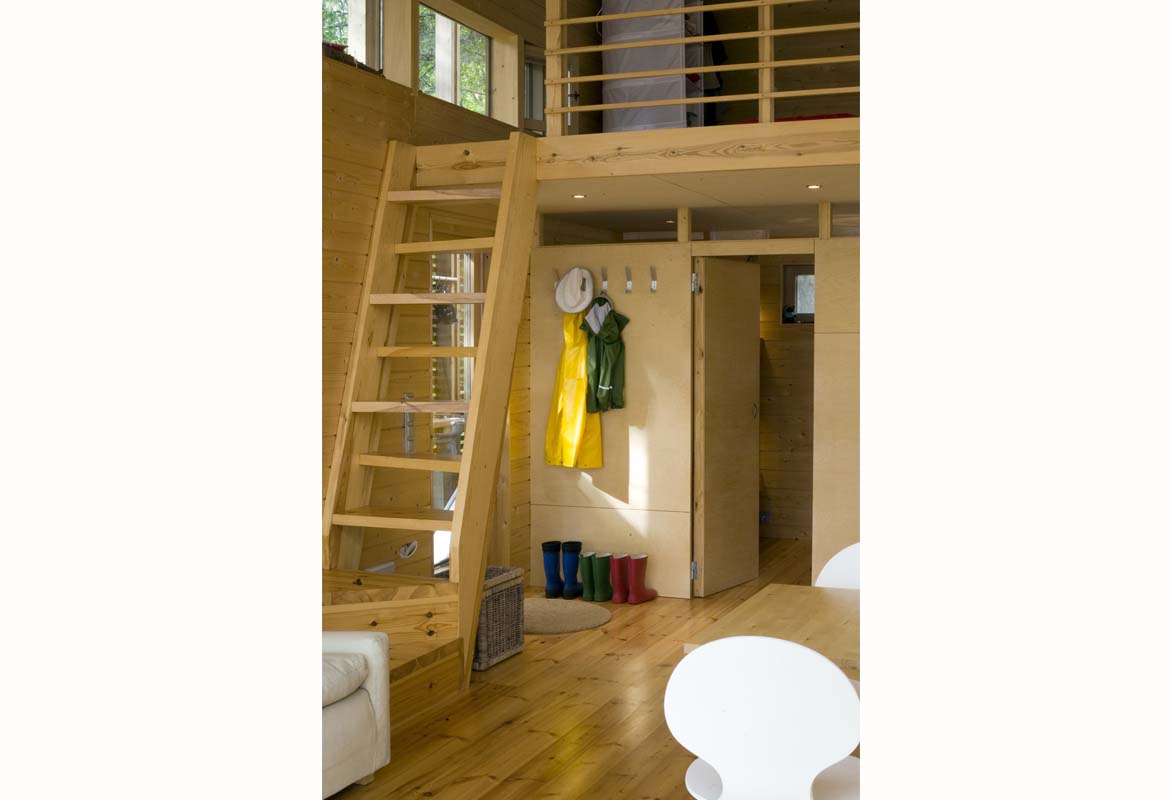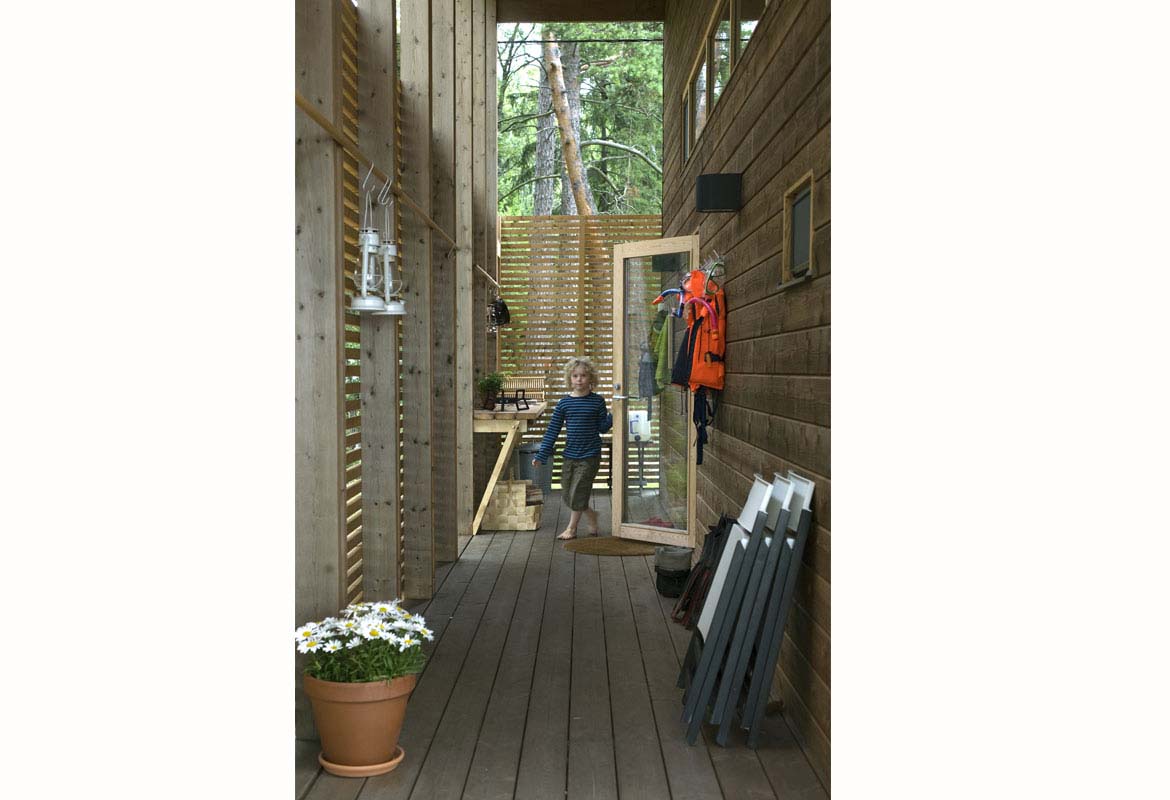 SUMMER HOUSE MERINIEMI
Porvoo, Finland 2007
This little cottage is one of a group of buildings used by three generations of the same family. It is set in a rocky hollow beside the open sea, right on the edge of the forest. The group of buildings is linked together by a shared terrace and a turf-roofed playhouse in the middle of the central courtyard.

The end of the new building, which opens towards the sea, is built entirely of glass. The interior is protected from direct sunshine by a translucent roof-covering which cuts off the sunlight. Each of the long walls has a narrow strip window at the top to let morning and evening sunshine into the lofty living space.

The wedge-shaped section of the small building gives enough space to sleep a family of five in the cabin-like bedroom with its high-level balcony. In relation to the amount of interior space there is a large quantity of covered exterior space for summer holidays. The terrace, with its sheltering pine-batten louvers, is used for untangling fishing nets and for preparing food, always most enjoyable done out of doors.

The building and the terrace are supported on longitudinal beams of laminated veneer lumber (Kerto LVL). The foundations are constructed on the rocky ground as few concrete columns as possible. The main members carrying the roof structure are also in LVL and the heat insulation is of wood-fibre. All the timber has been treated in a brownish, pine forest shade.