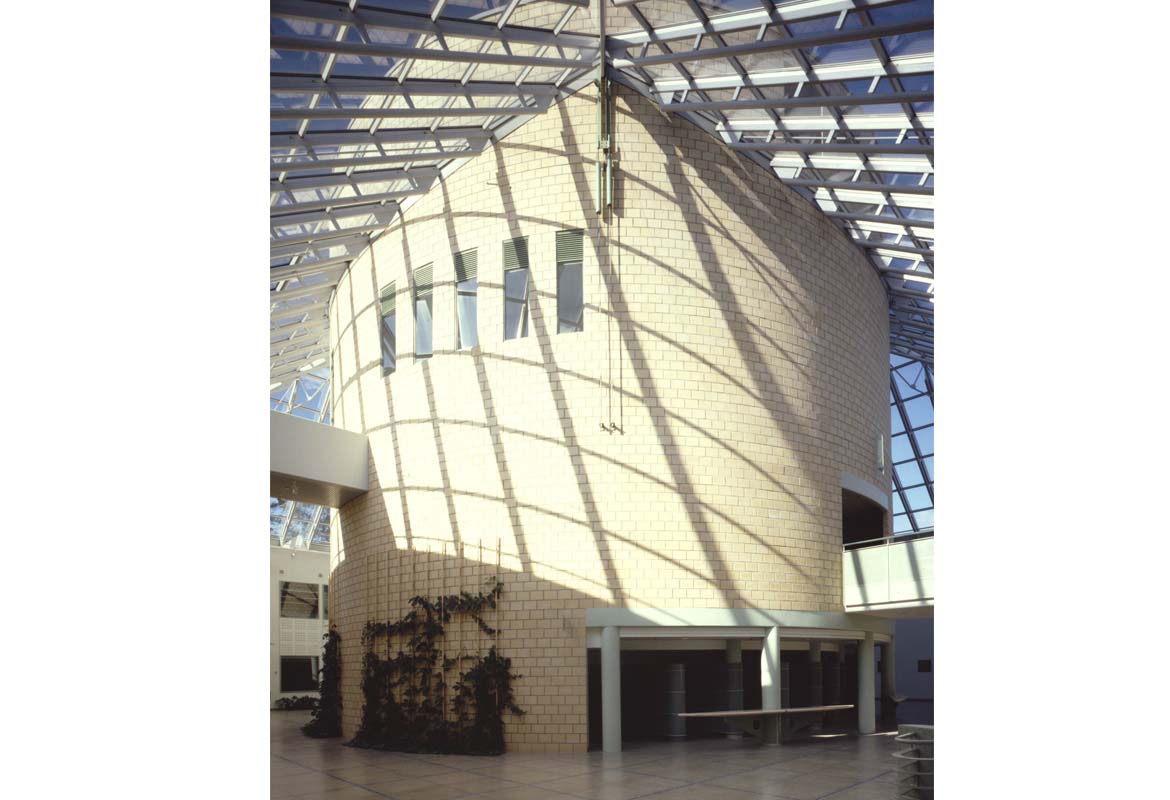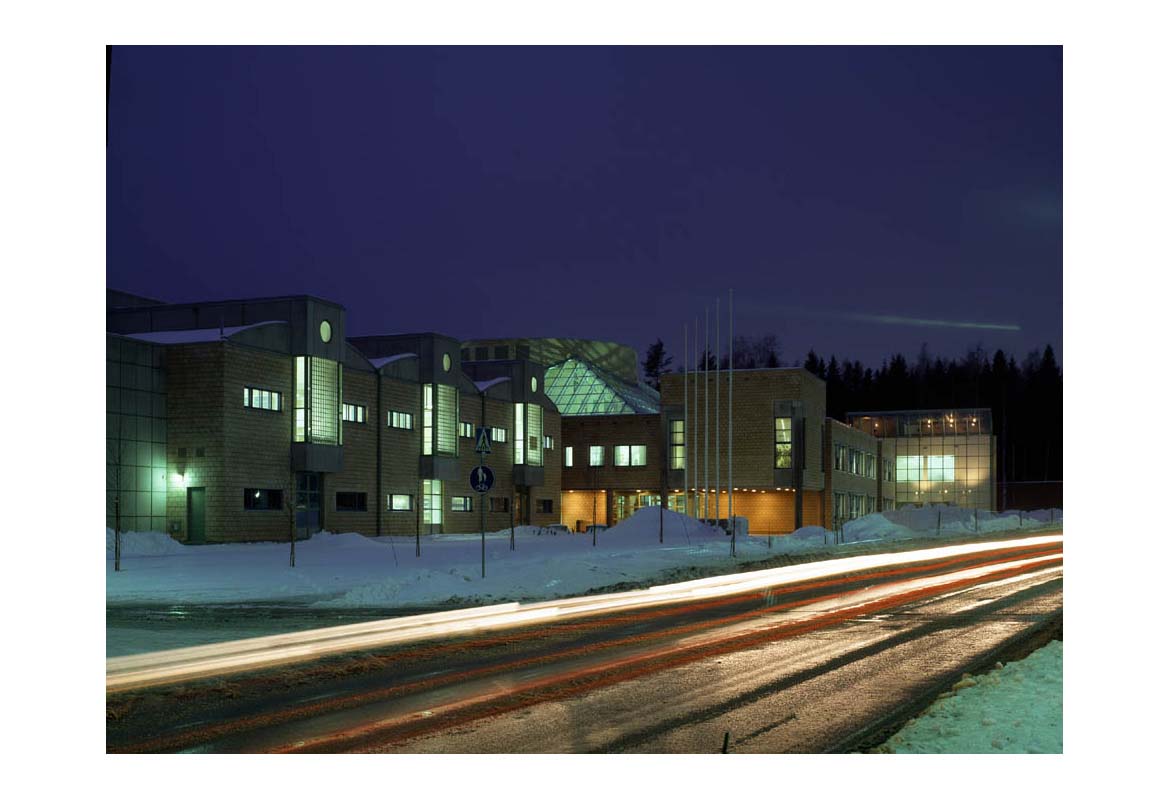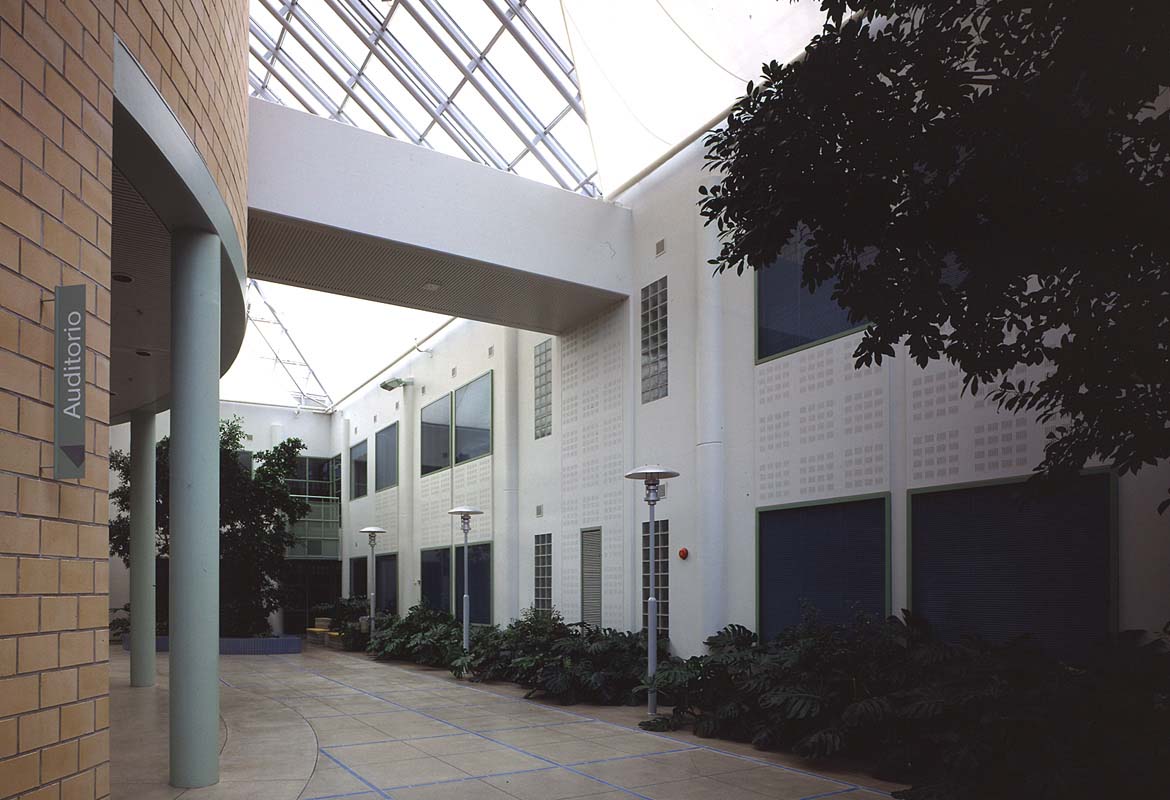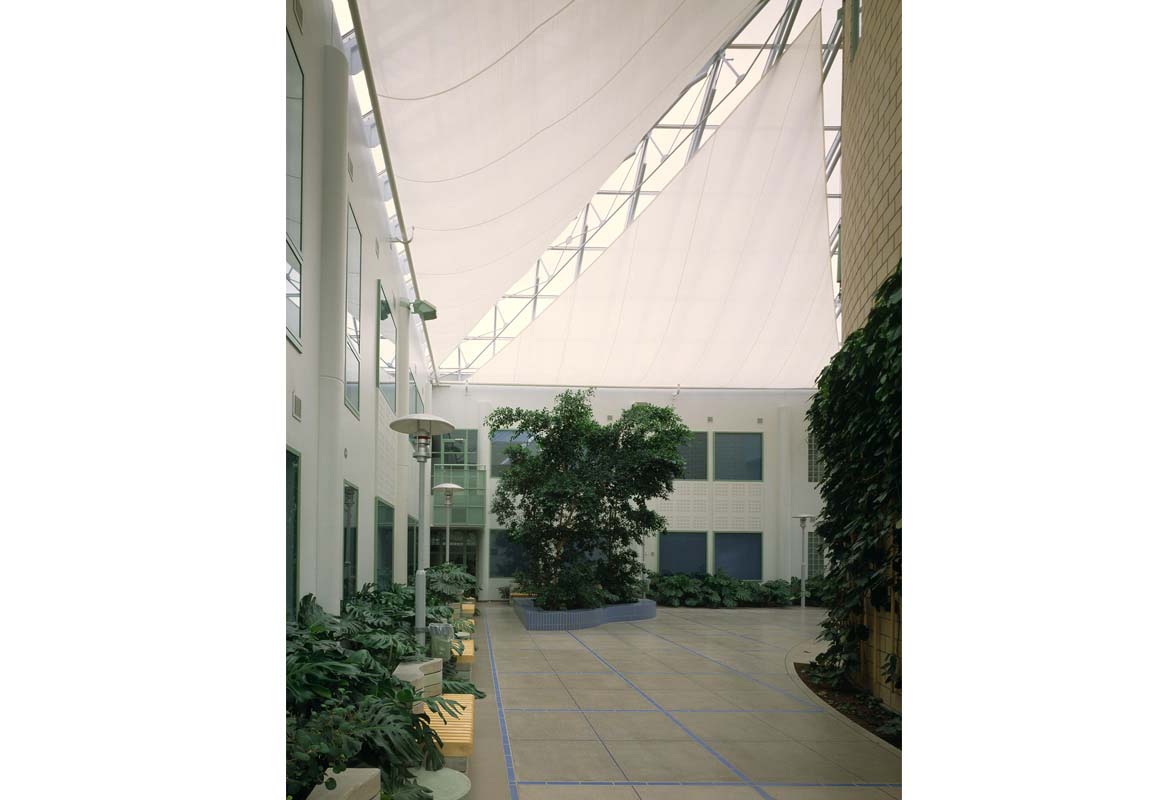 METROPOLIA UNIVERSITY OF APPLIED SCIENCES
Vantaa, Finland
1st prize in open competition 1985

Project Area: 10.800 m2
Enlargement 2001, 4.500 m2

The educational unit in Myyrmäki, Vantaa, was built according to a winning entry design submitted in a general design competition arranged in 1985. The building was situated as close as possible to the main street due to urban design considerations. The theory classes are grouped in a ring around the courtyard, while the laboratory facilities are in a separate wing.

The auditorium, seating 250, is in the middle of the courtyard, which has been made into a glass roofed lobby. The lobby skylights have internal, triangular shading sails. They can be "reefed" around the rotating axis like a foresail. The garden court atmosphere of the lobby has been created using lamp-posts, extensive planting and choice of materials. The lobby and central auditorium underline the nature of the institute as a public building which can also be used for other than educational purposes. With the use of sliding walls, the auditorium can be joined to the lobby, creating a space for bigger public occasions.
| Public Building |