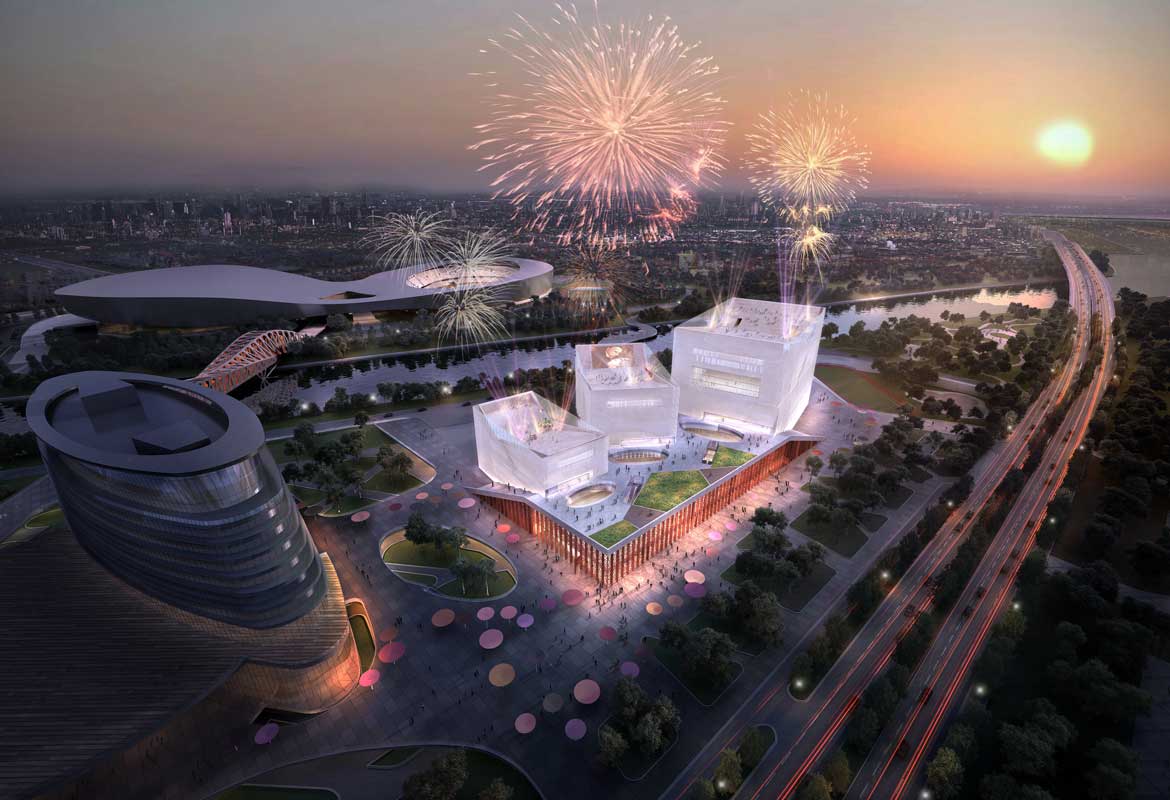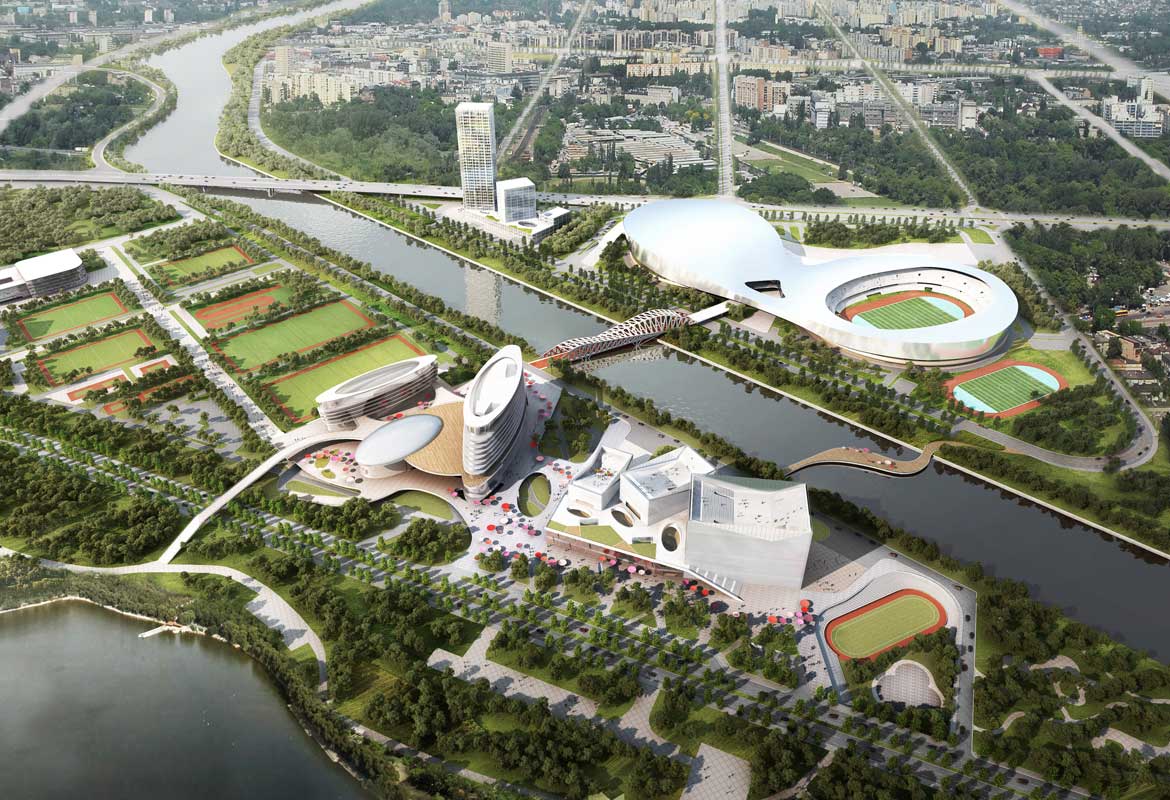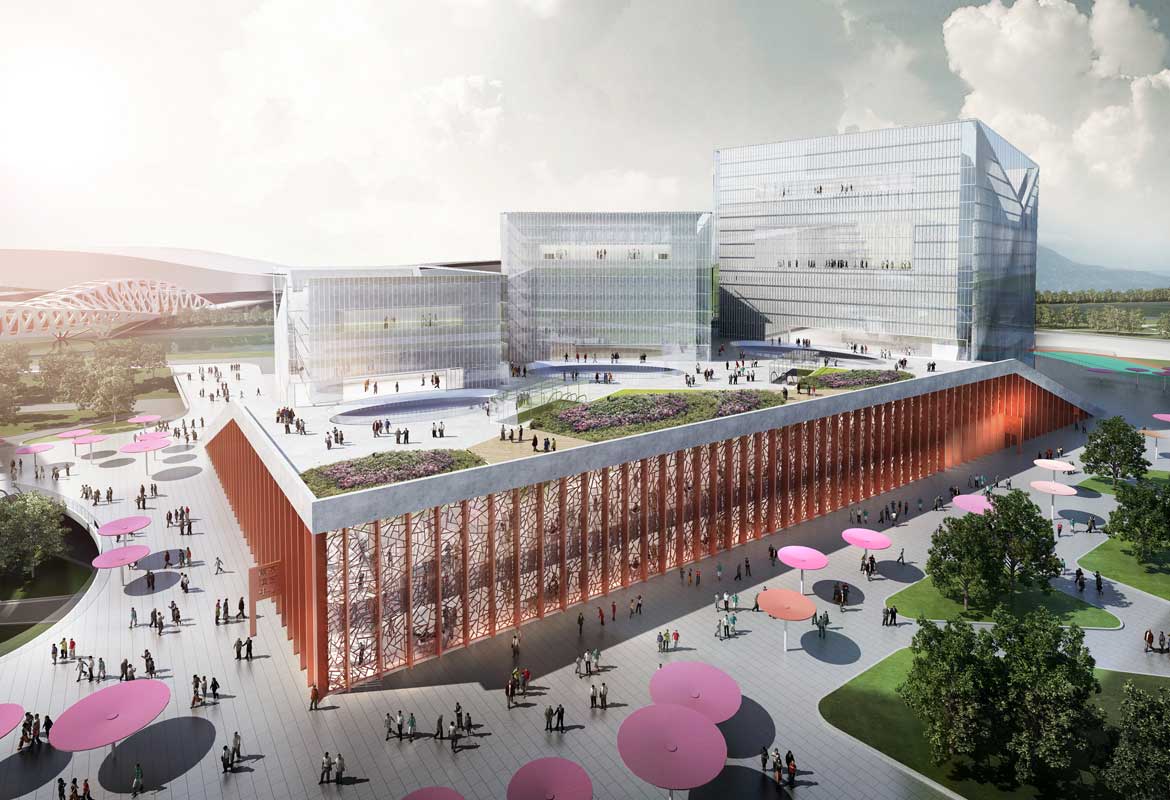 NANJING PERFORMANCE CENTRE
JIANGBEI NEW CITY, NANJING, CHINA
Invited competition 2015 - 1st prize
The starting point for the Nanjing performance centre project's design was its long term economic viability. It was left up to the architectural team to determine the size and flexibility of the performance spaces.

With this in mind, it was vital that the cultural building was architecturally inviting and had its own character, as this would initially encourage people to visit the building, but it was also important that the building provided a diverse range of functions and activities and was well connected to the surrounding area, (theatre bridge).

The Nanjing performance centre complex consists of 3 cubic volumes set into a raised plinth. Each volume contains each of the multi-functional and high flexible performance space and independent loading is provided on ground level giving each performance space additional adaptability. In the plinth is located the lobby areas and commercial and restaurant facilities as well as access to the basement cinema complex. The basement also contains parking and back stage facilities.

The Performance centre is intrinsically connected to the neighbouring boat hotel both underground and by an open art park which helps to create a total customer experience.

The competition also included the design of Service Apartments, a Hotel and Commercial spaces on a second plot located on the opposite side of Yangtze River.
| Public buildings |