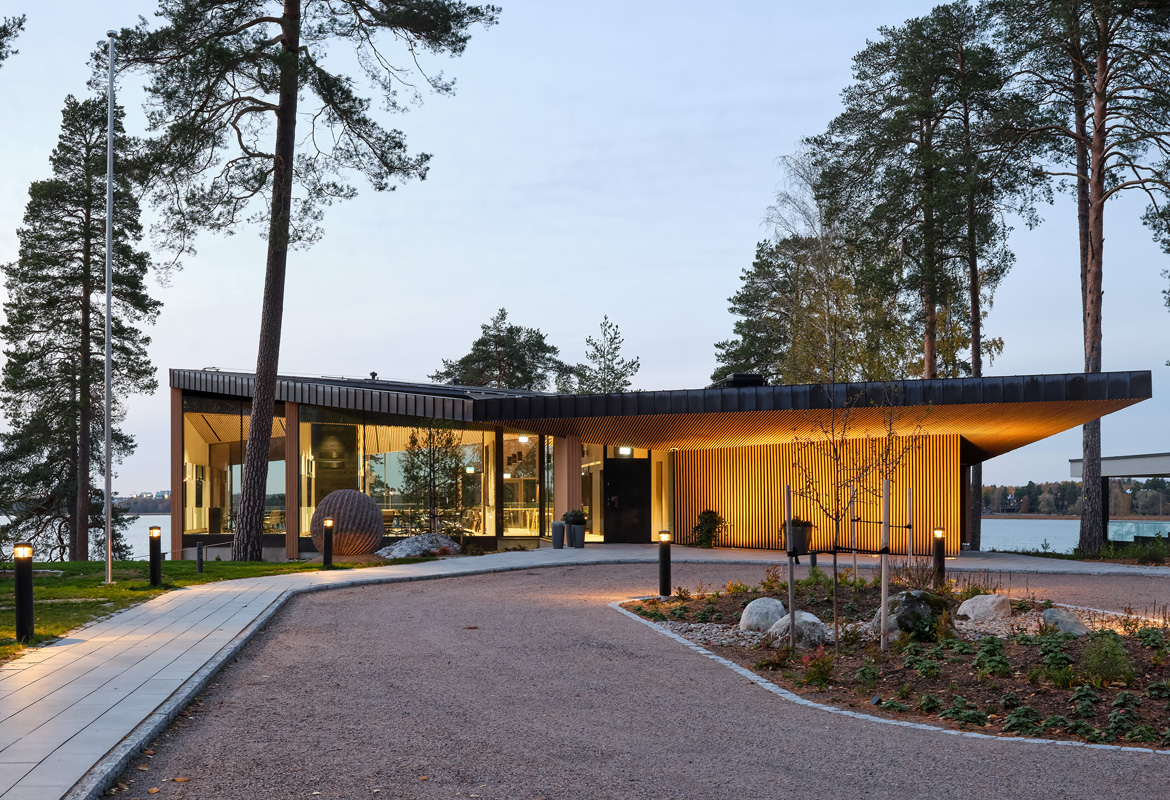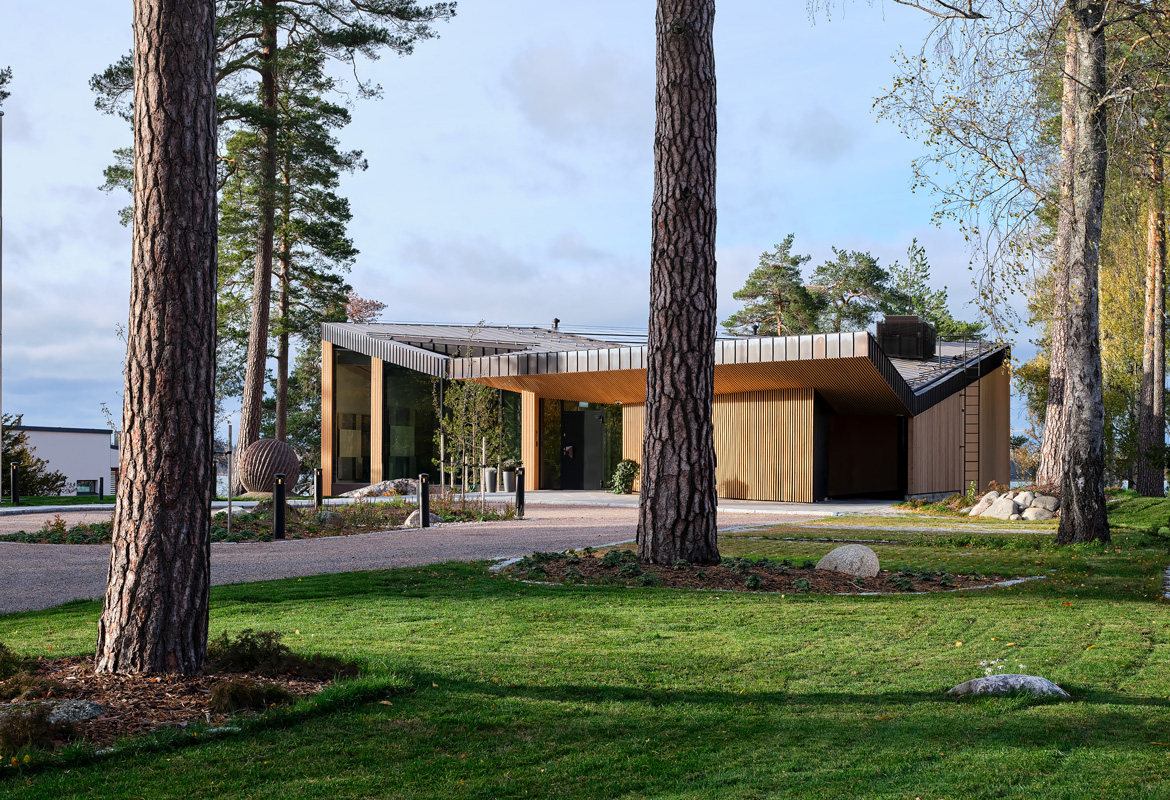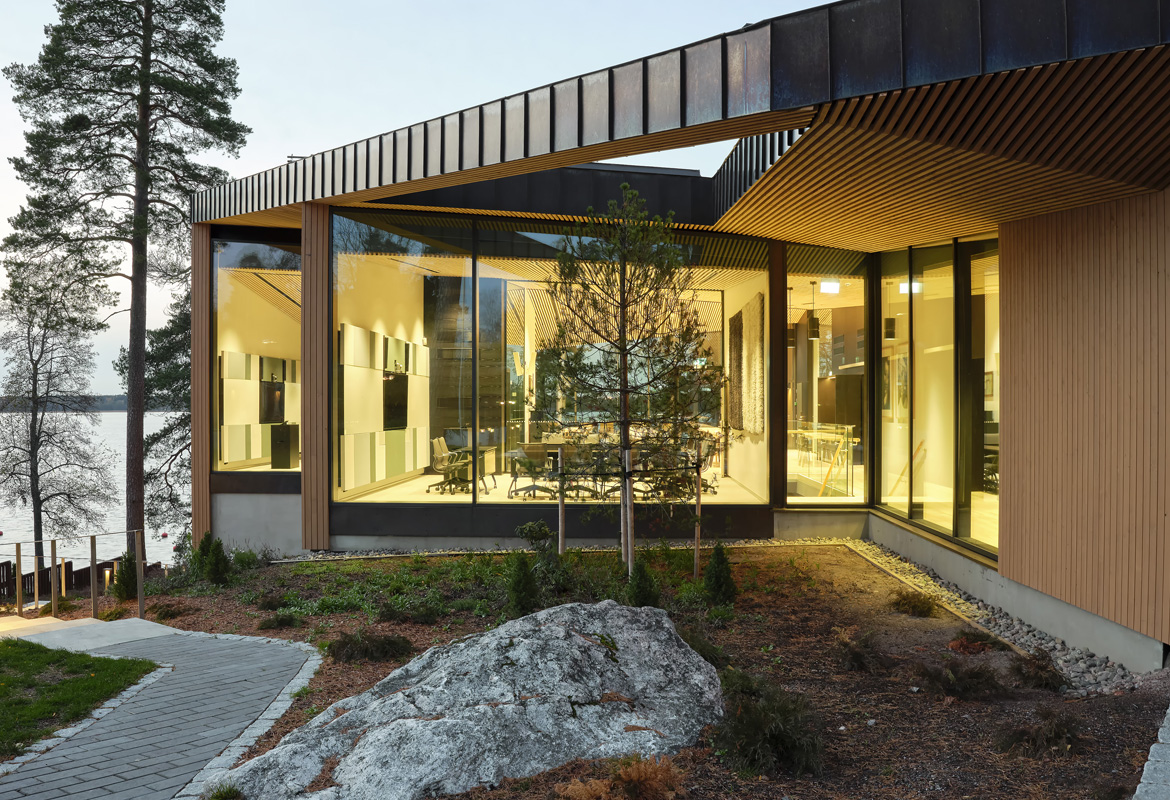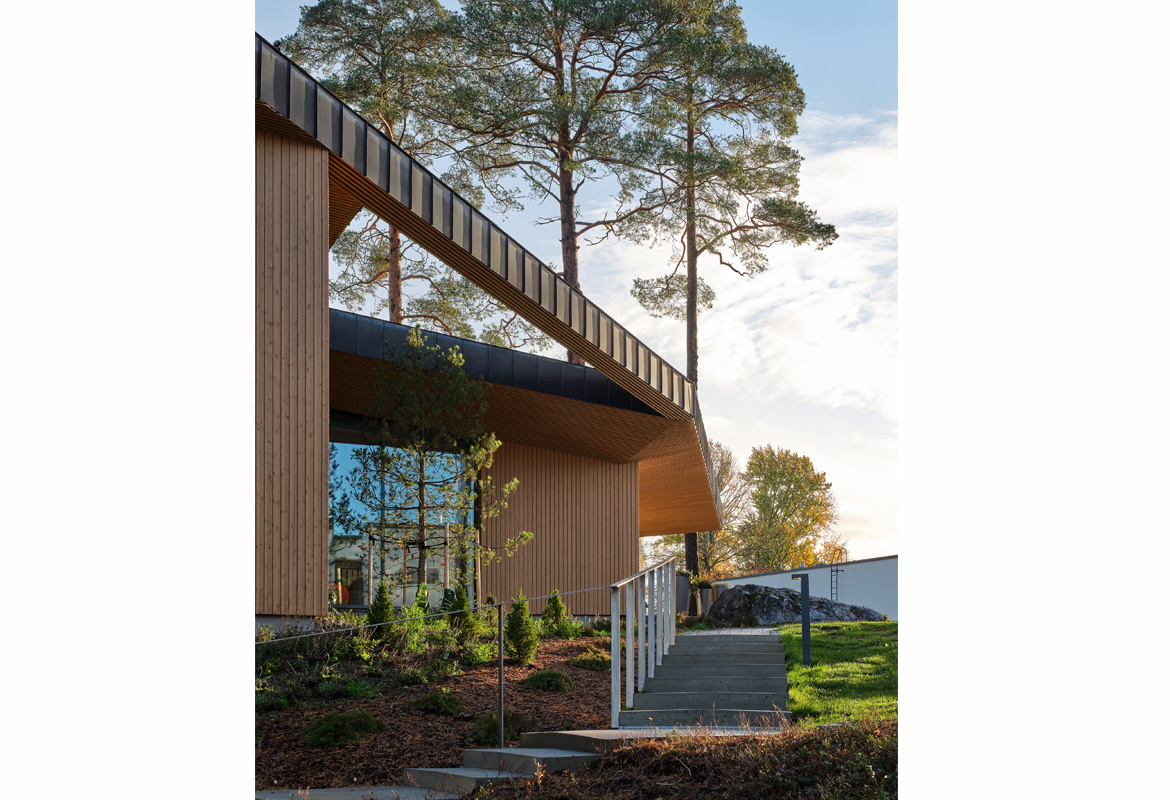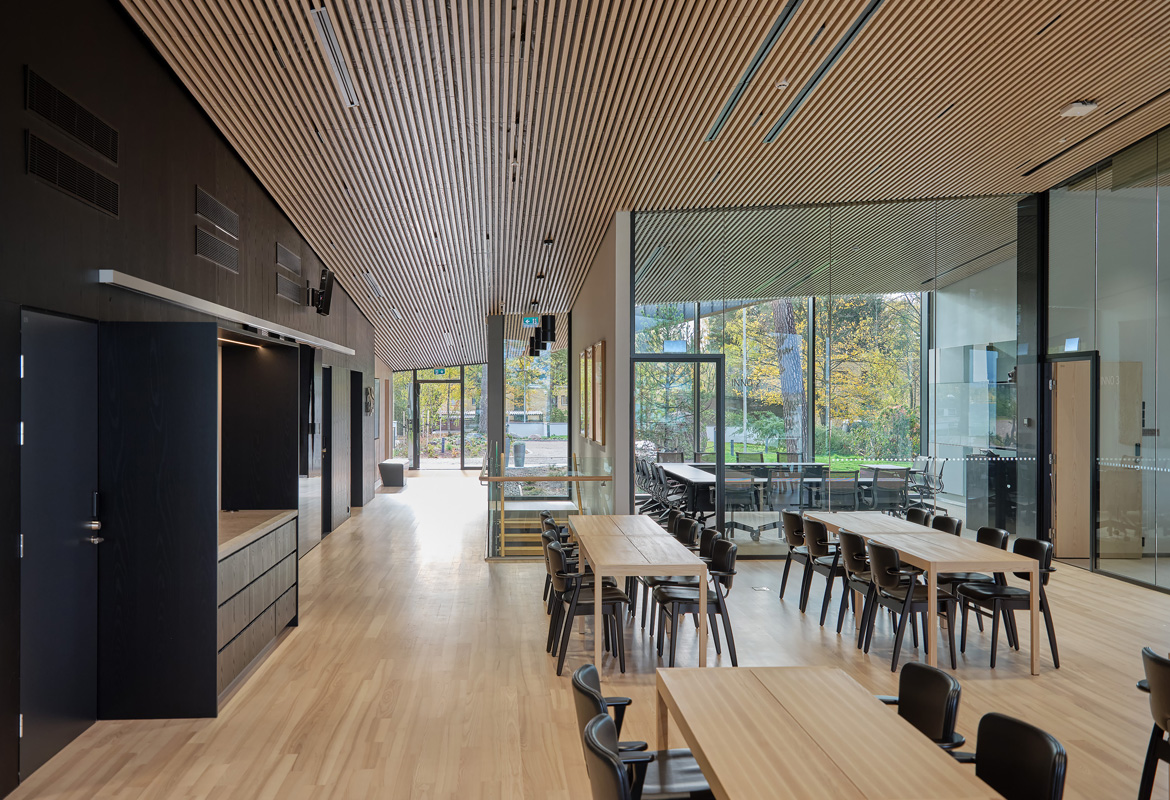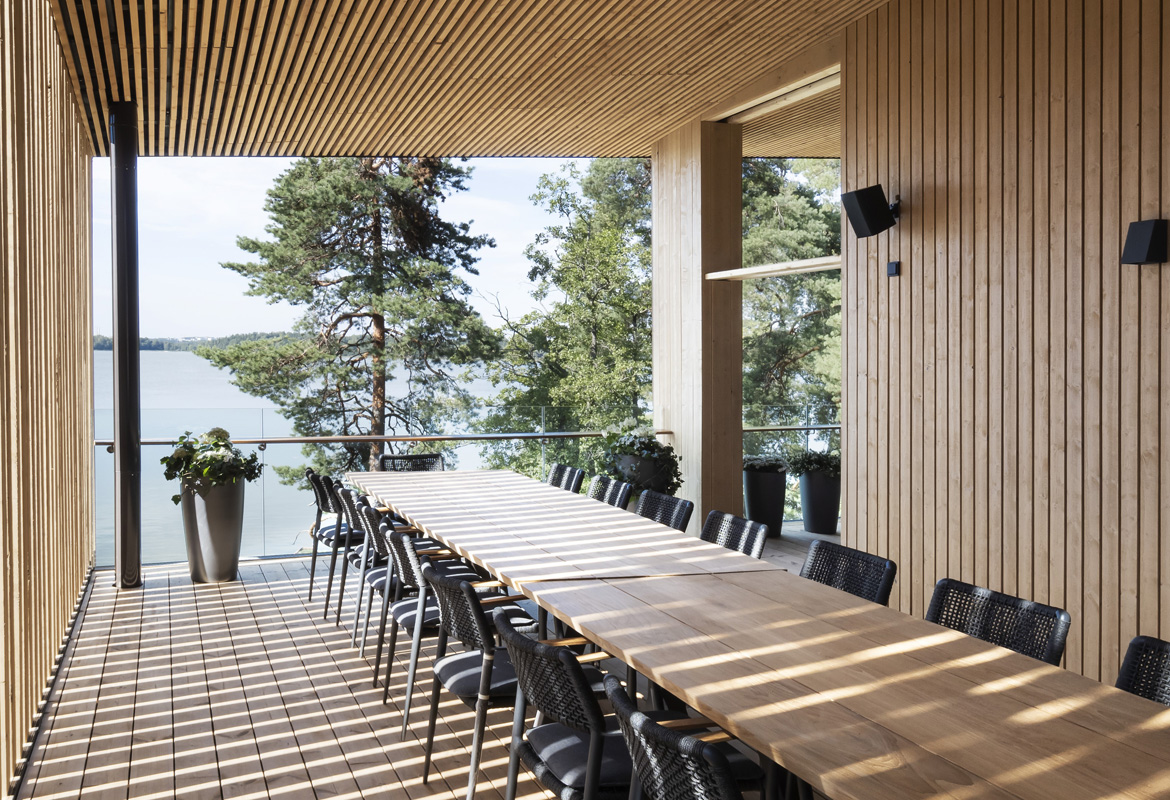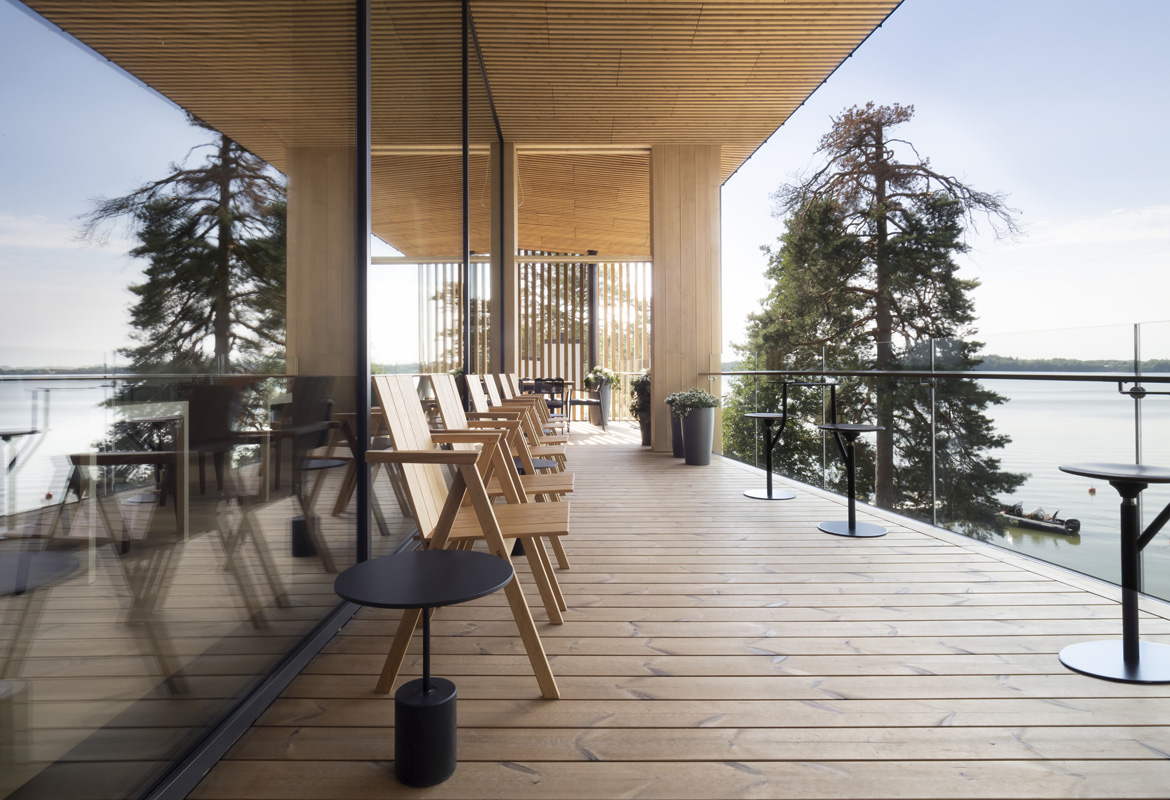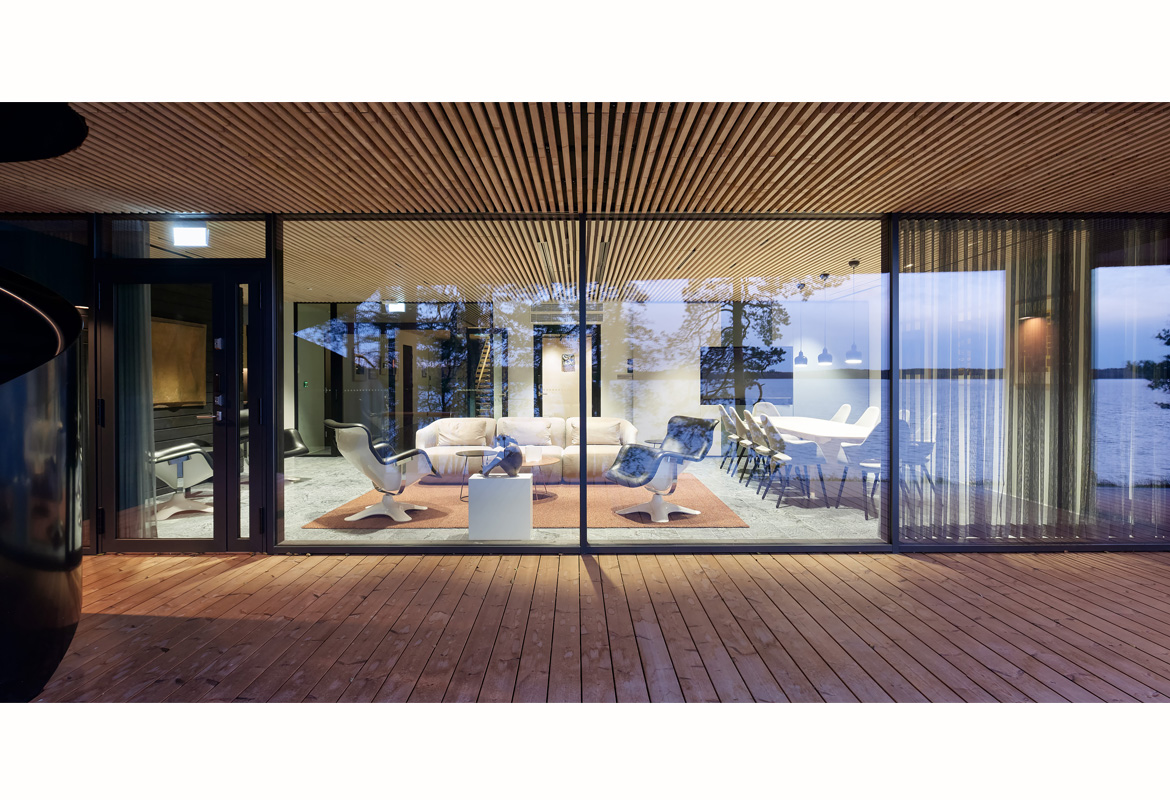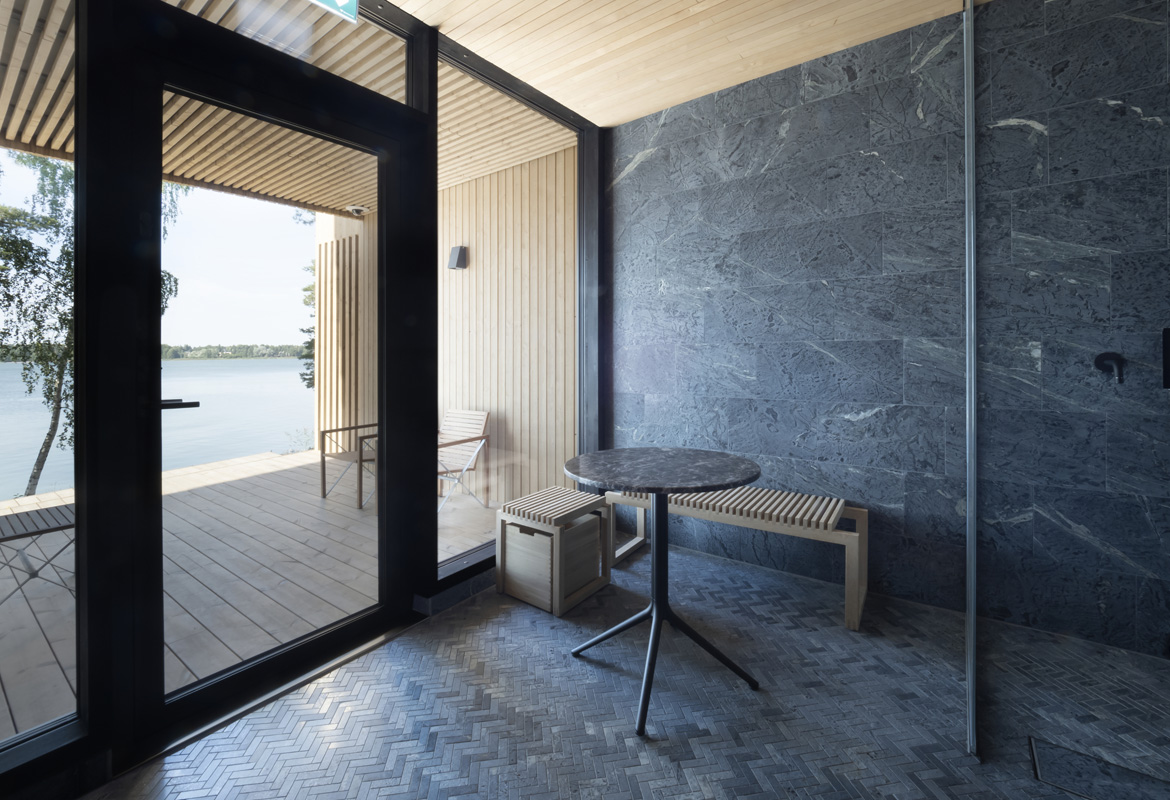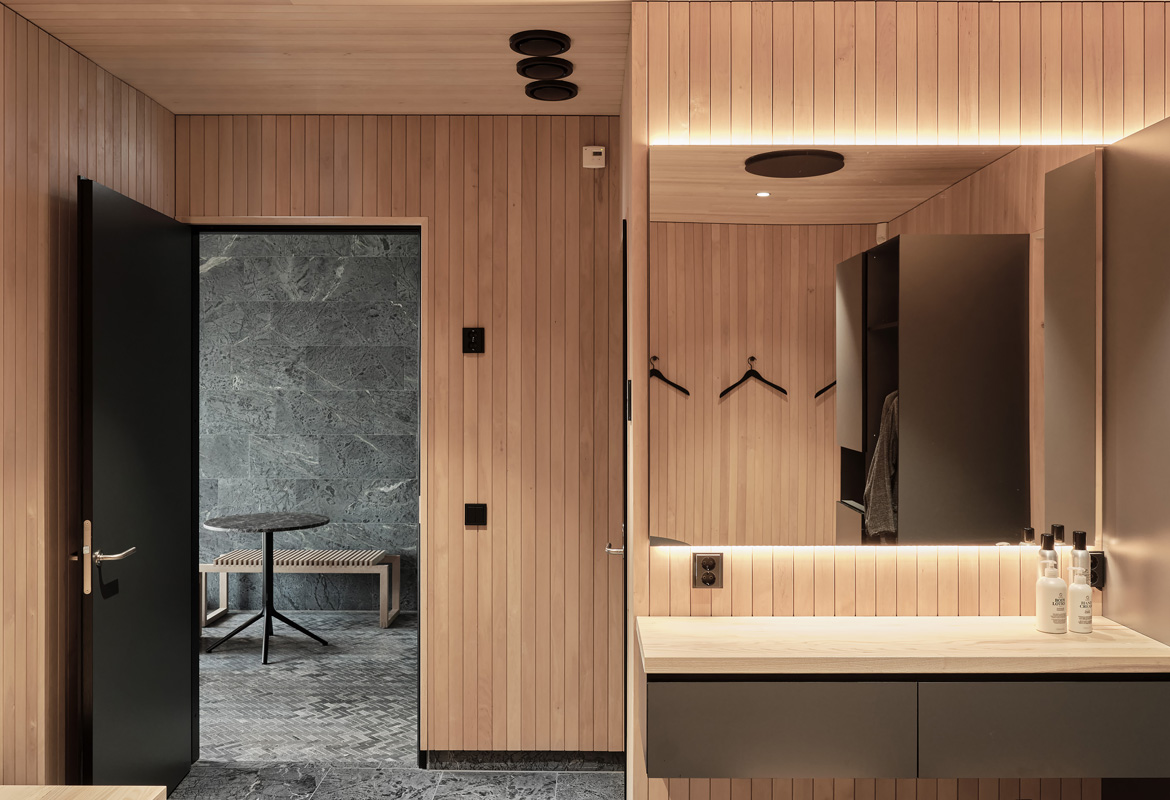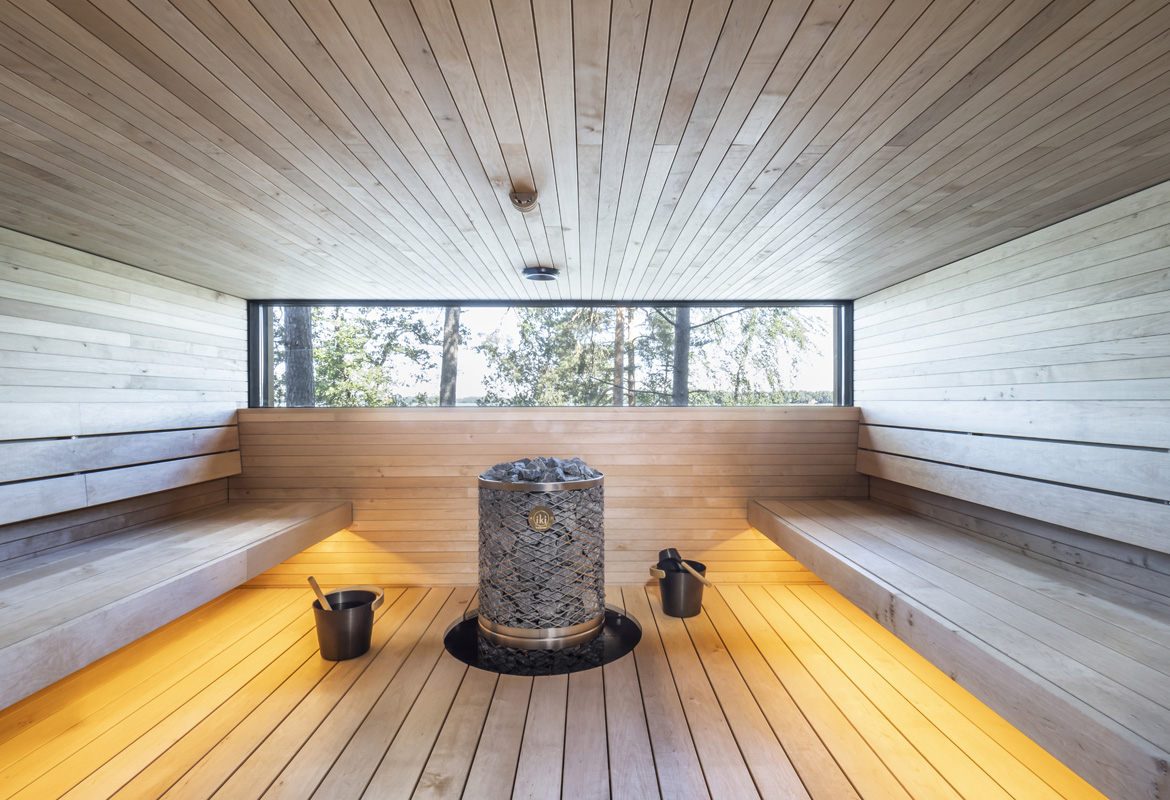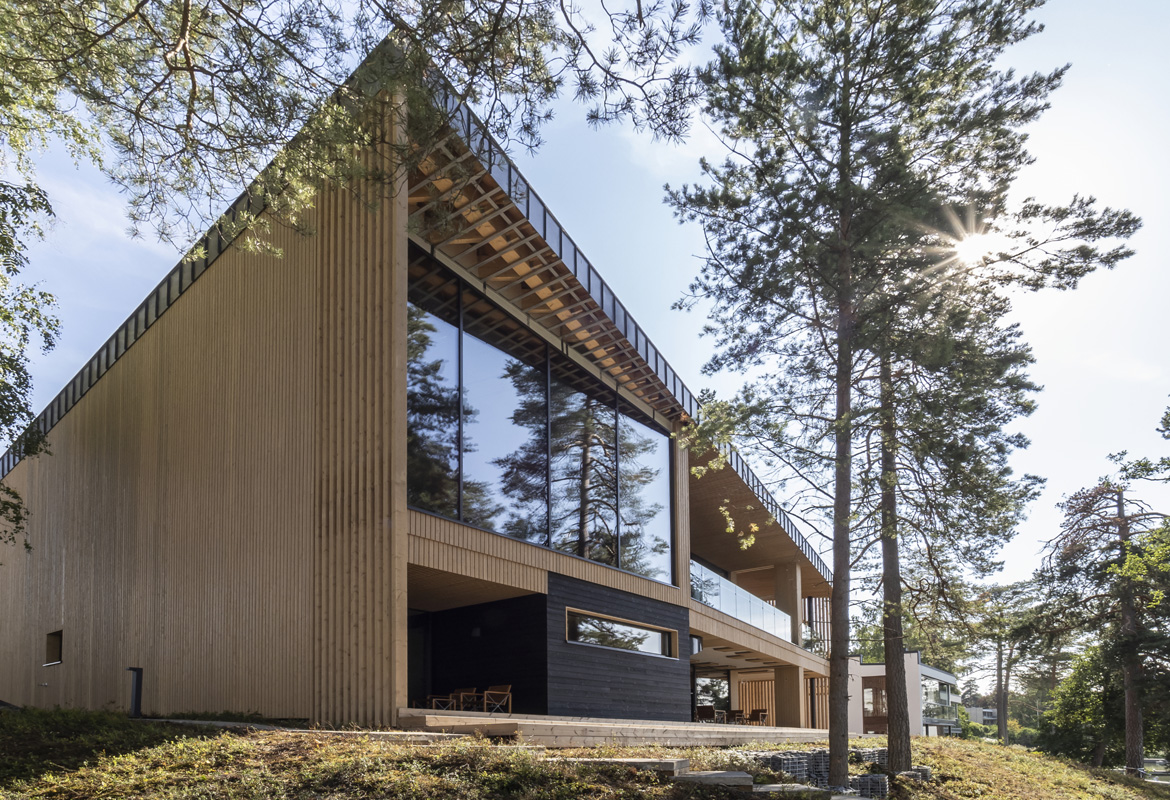 OP Financial Group innovation and training centre
Helsinki, Finland
Completed: 2022
Client: OP Financial Group
Project area: 860 m2
Scope: Architecture, Interior Design
The wood-built innovation and training centre for the OP Financial Group in Kuusisaari, Helsinki, forms an inspiring environment for company events, workshops and training by the sea. PES-Architects proposal "Maja" won the invited design and tender competition organised by OP in 2020. The goal was to replace the existing corporate hospitality premises with up-to-date, multifunctional facilities to support new and future forms of hybrid and collaborative work for OP's staff and stakeholders.

The architecture, functional solutions and structures of the building are designed to withstand time both technically and visually. The building's transparency, openness and connection with nature reflect OP's values as a responsible Finnish company with architecture that is understated, elegant and timeless.

The two-storey, wood- and glass-walled building sits on a seaside slope at the end of a narrow, wooded plot that has been left as open and untouched as possible. From the street, the upper level of the building appears as a single-storey structure that blends into the landscape. A gravel driveway flanked by greenery leads to the main entrance, sheltered under the canopy formed by the inwards sloping roof. The overall impression is light, organic and sculptural, like a dragonfly landed in a forest clearing.

The main entrance opens to a view of the sea through the multifunctional lobby/hall that extends the entire length of the building and doubles as a break and lunch area for the surrounding innovation rooms or a hospitality space for events. All the spaces can be joined in various combinations and freely furnished to create cosy and inspiring environments for diverse needs, encouraging interaction and a sense of community. The rooms can also easily be closed off to host separate events. All rooms and their wide terraces open to views of the garden or sea, while the solid timber-clad walls facing the adjacent lots provide privacy.

The building widens as it steps down towards the shore. On this side, the yard is in a more natural state, with tall pine trees rising from the forest floor. The lower level allows for relaxed get-togethers in the lounge/meeting room and sauna area, which open to separate sheltered terraces providing direct access to the shore and sea. After enjoying the heat of the sauna, bathers can take a cooling dip in the sea in true Finnish fashion.

Wood is used in the structures as well as exterior and interior surfaces of the building. The facades are clad with spruce panel and the undersides of the roof are of spruce slats. In the interior, the main spaces feature ash slat ceilings and parquet flooring, while black window casings, pillars and wood veneer surfaces provide a bold contrast to the warm timber hues.

The building employs ground source heating and cooling with efficient heat recovery. Part of its energy is provided by the solar panels installed on the roof.