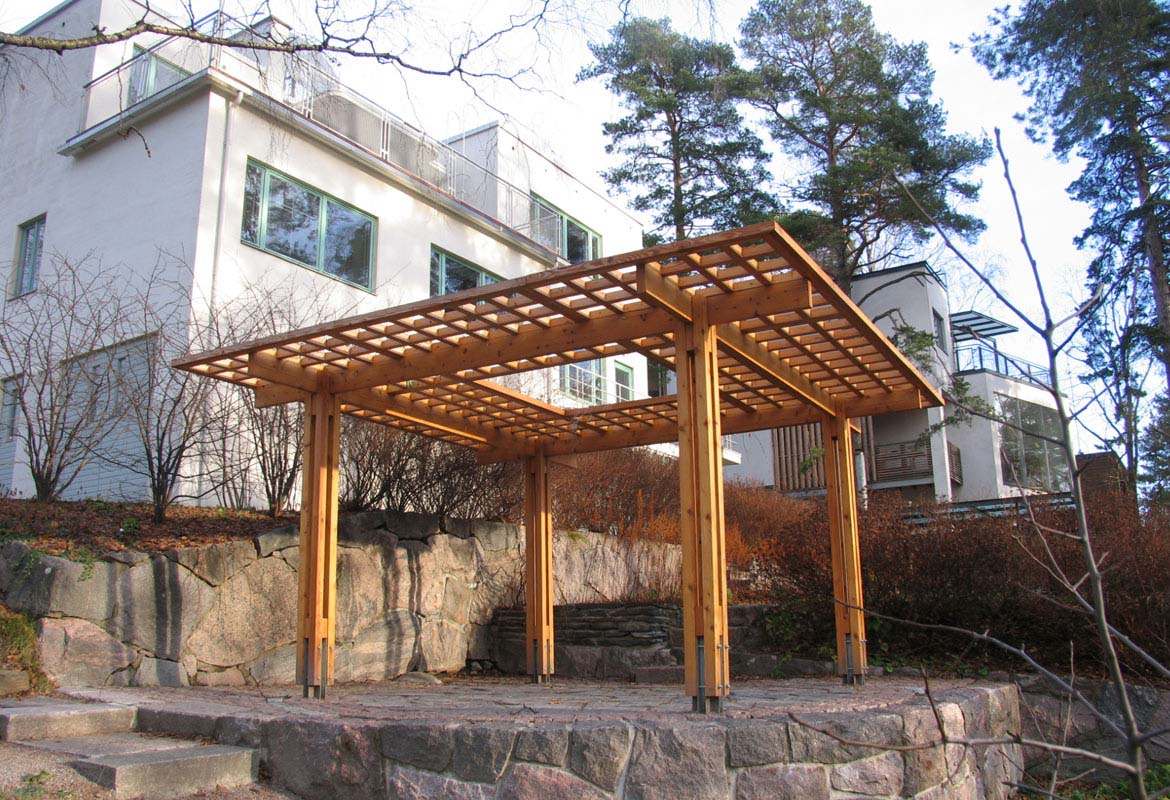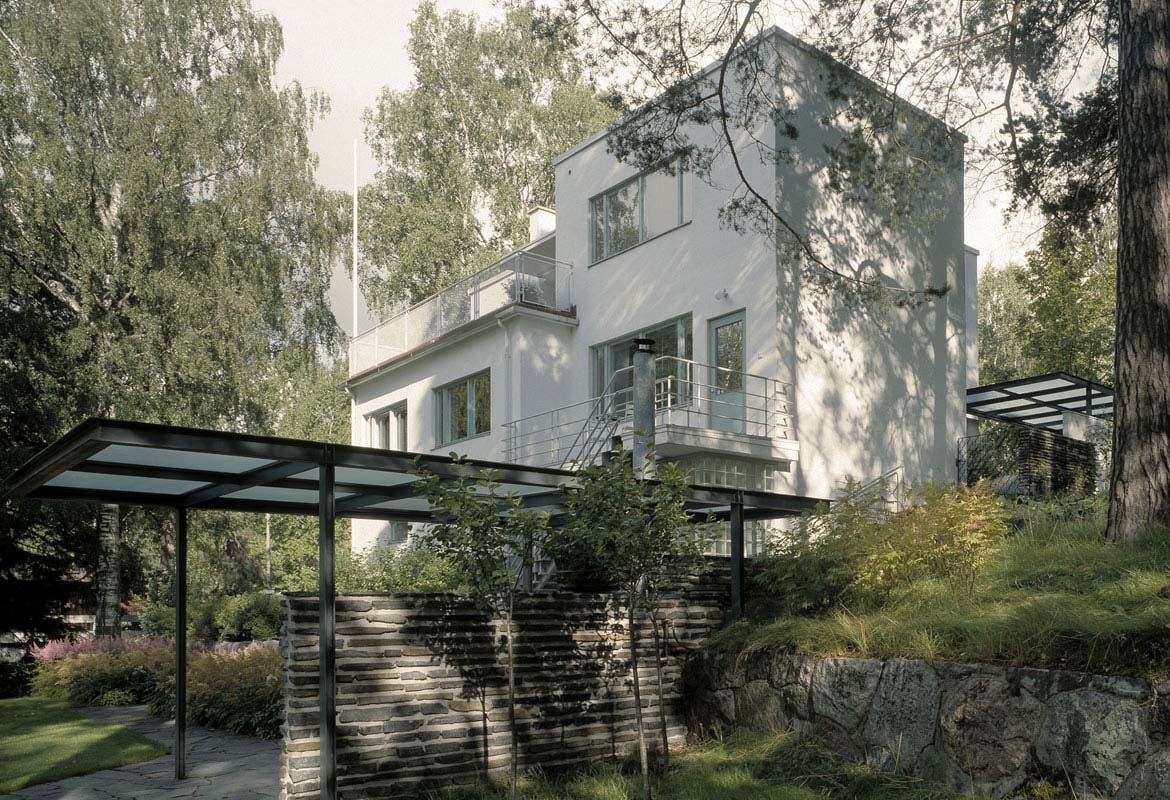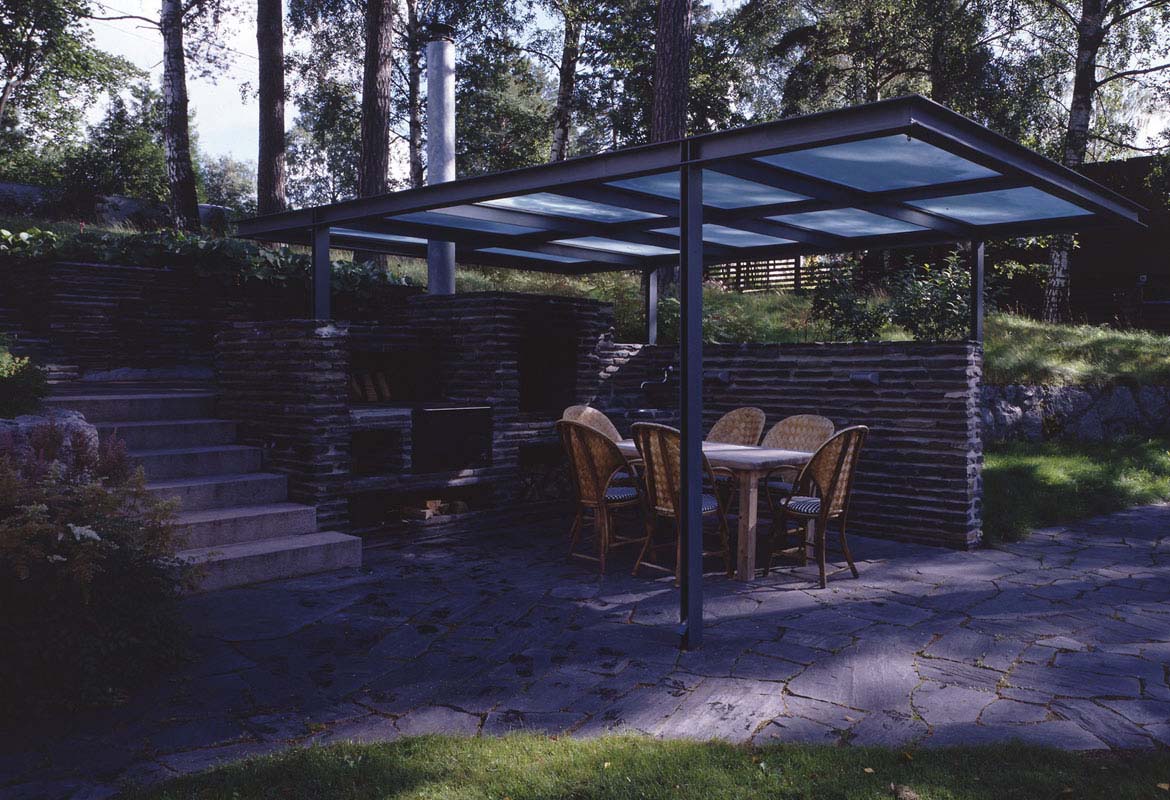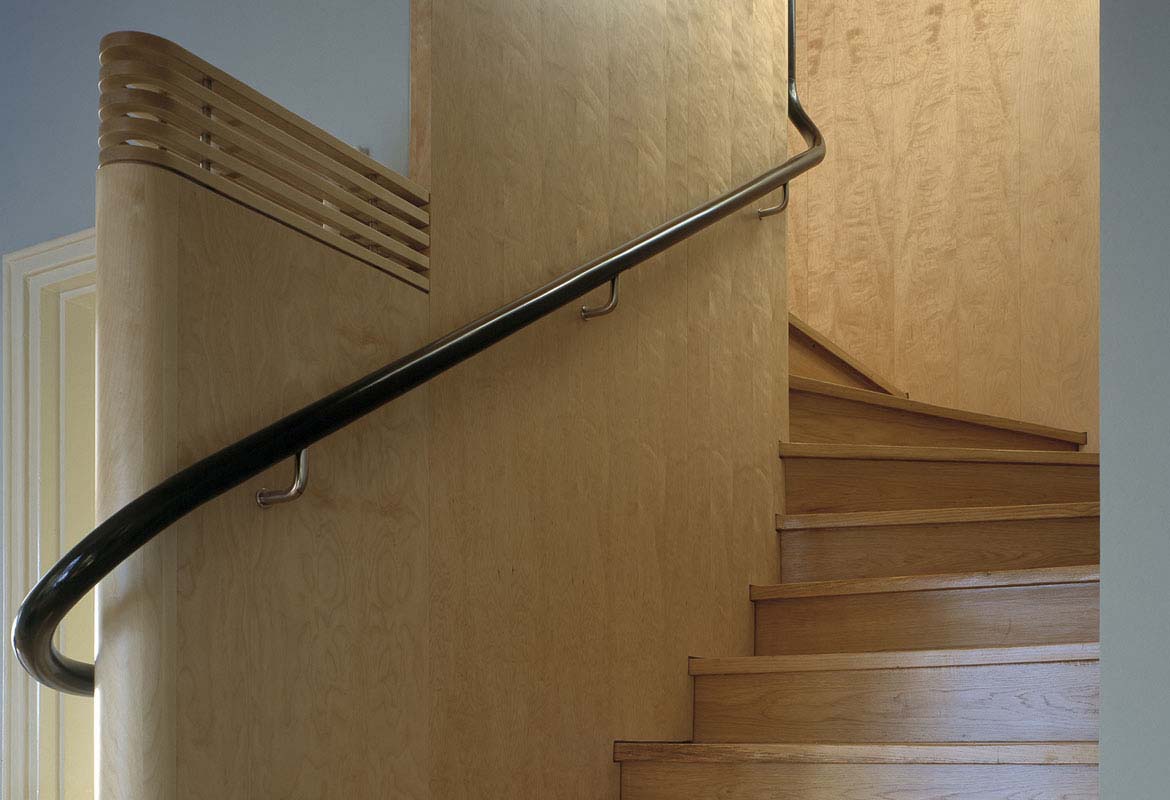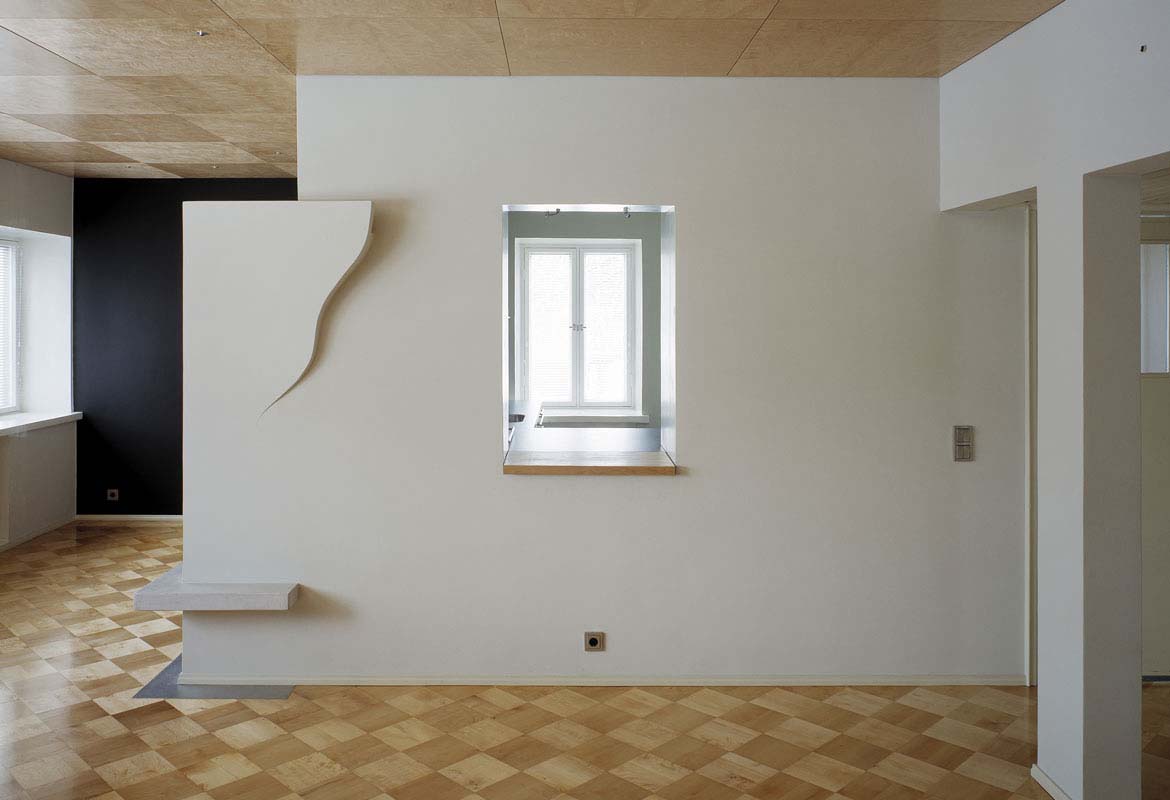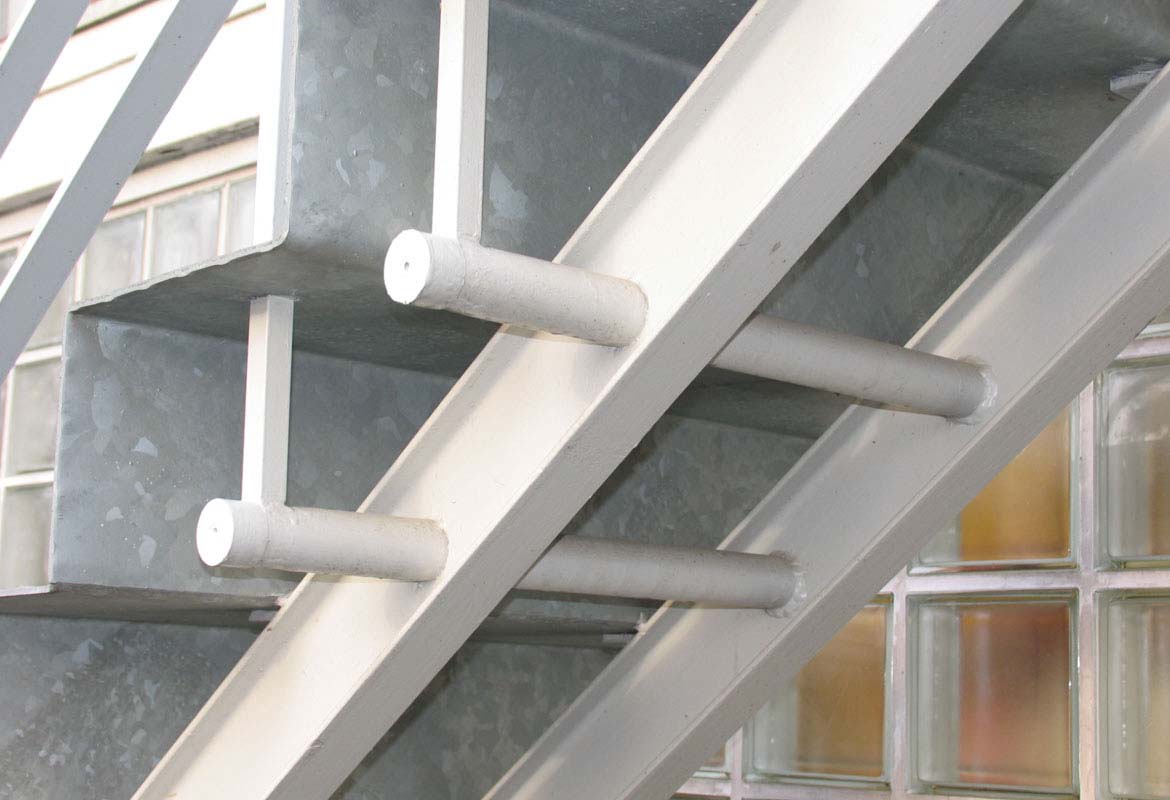 RENOVATION OF HOUSE PUOLAHARJU 16
Helsinki, Finland 1996
This exemplary functionalist villa of its time was designed in 1937. Over the time the building has undergone changes among which a partial listing includes the replacement of the original flat roof with a hip gable, the removal of a typical functionalist style exterior stair to the deck, and the covering over of the original gray toned special plastering with "Spanish" style coat of plaster.

In the course of the renovation, the building was returned to its original state except for the nearly completely destroyed exterior plastering. New building elements include a carport and an outdoor grill canopy, both roofed with sandblasted glass. In the interior spaces "functionalist impracticality" resulted in the need for new spatial arrangements, nevertheless implemented in the spirit of the original. Ceiling of flamy birch and the interior stair were restored to their assumed former appearance.

The villa was designed by 23 year old architect Kai Larkka. Kai Larkka was employed as an architect in the office of Erkki Huttunen to work on the Sokos building, and prior to that had worked on small co-op store buildings in the countryside. During his study years he was employed in Hamburg at the office of professor Fritz Hoeger. Kai Larkka was killed in the beginning of the war in 1940 in Ladoga area of Carelia. In addition to this house, and in spite of his youth, he designed the residence of Kajannus Street 10 (1938) and a small office building in Valkeakoski (1939).