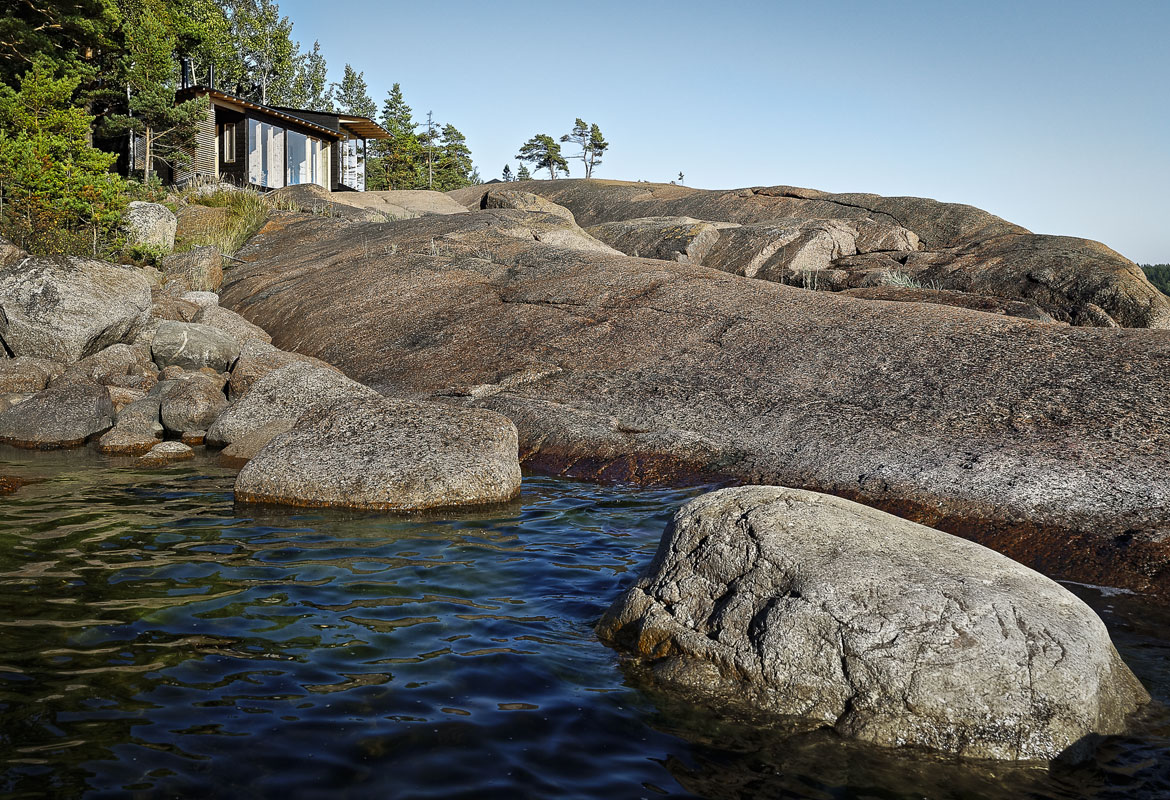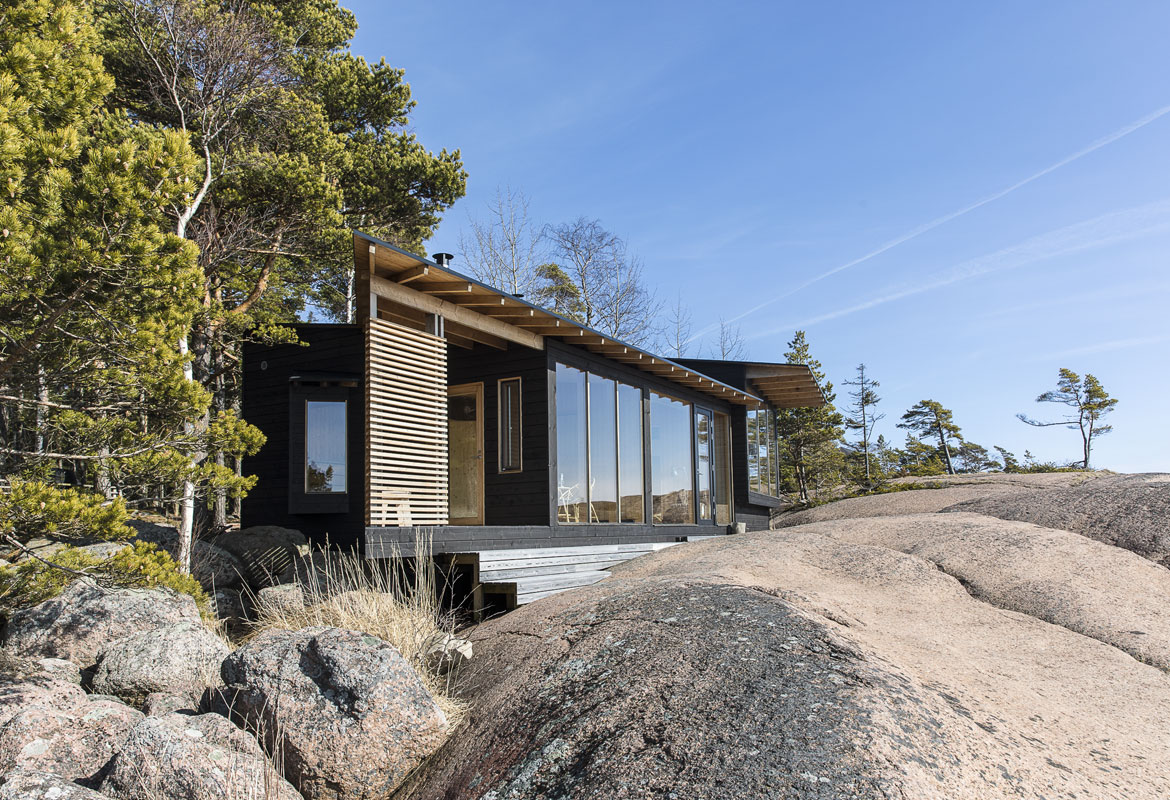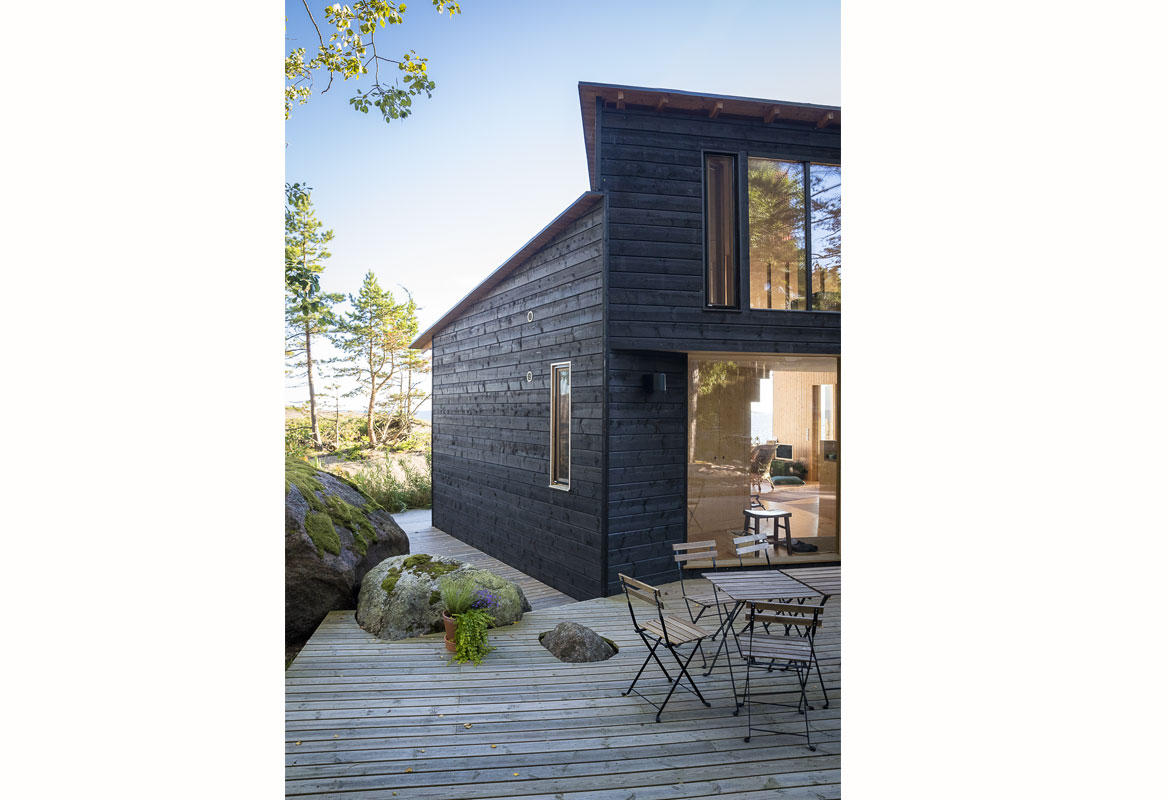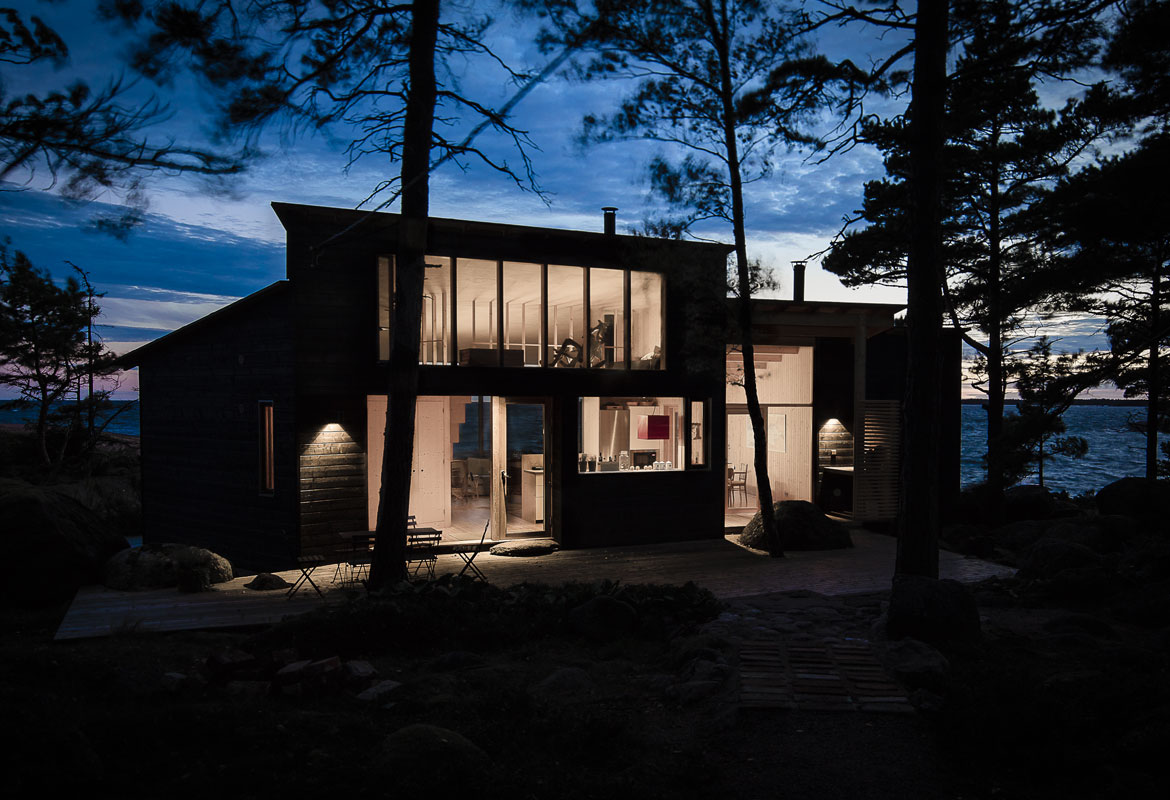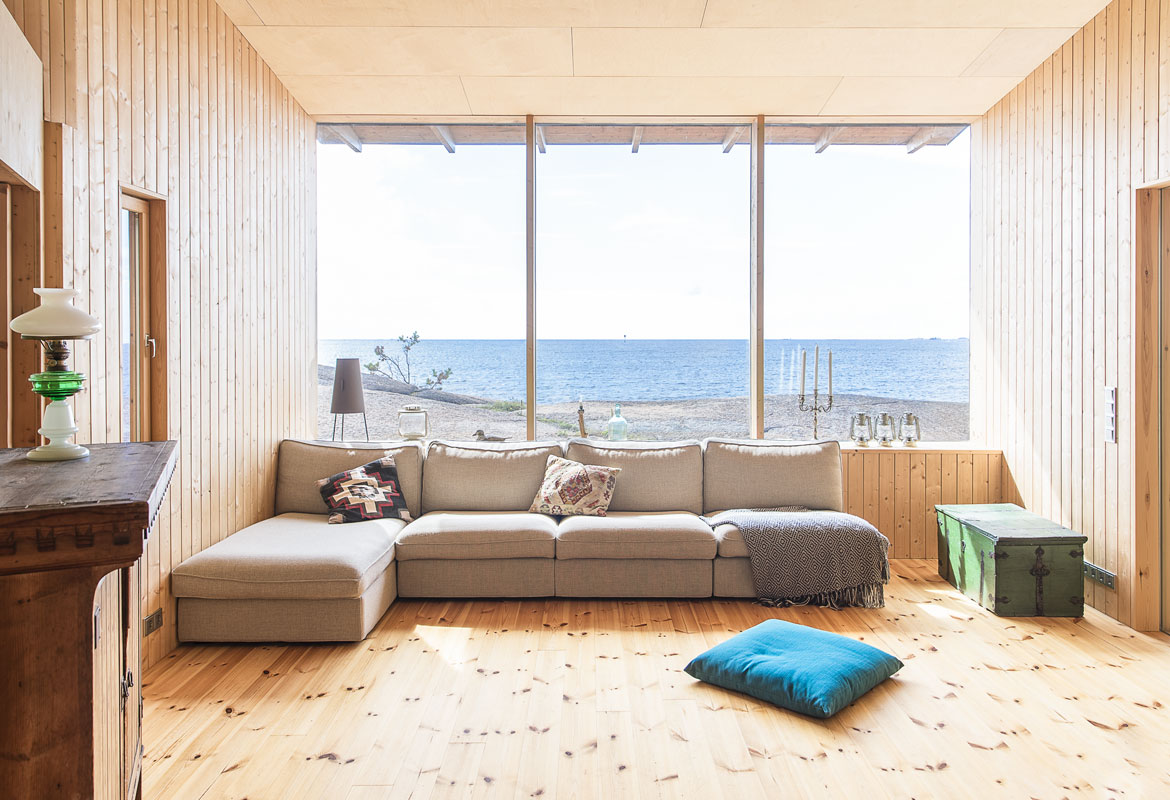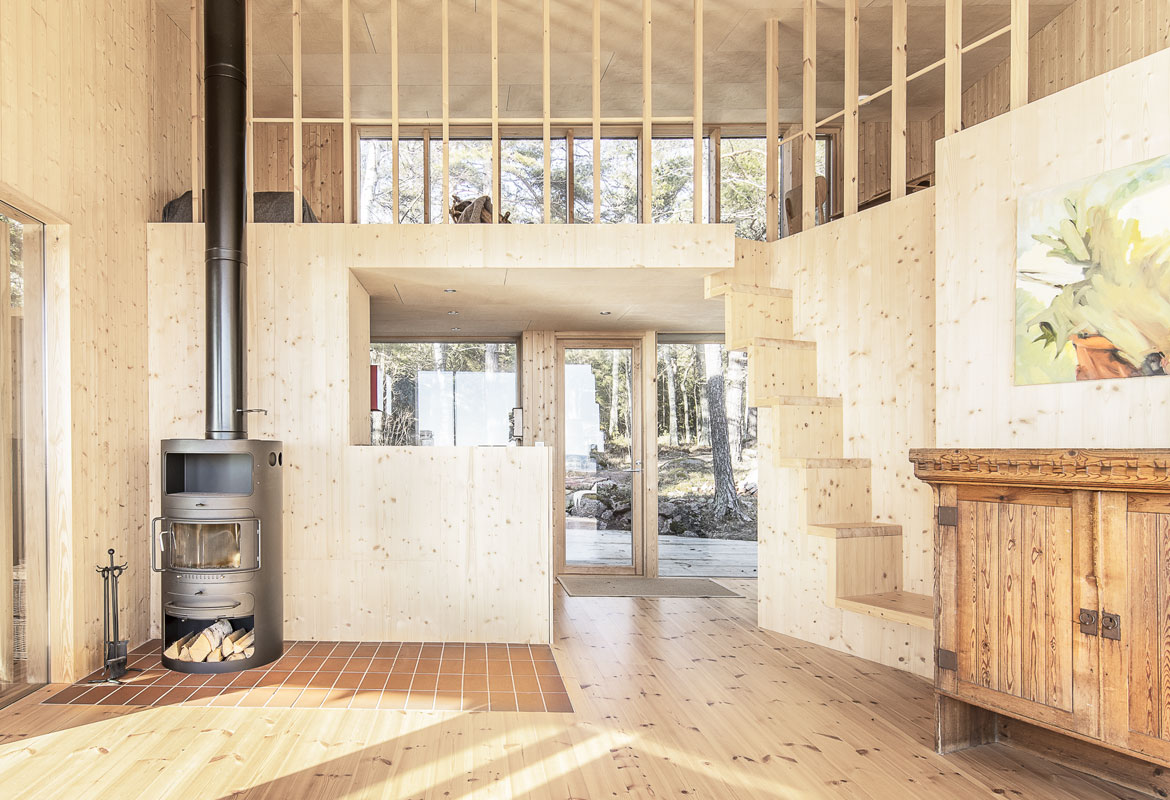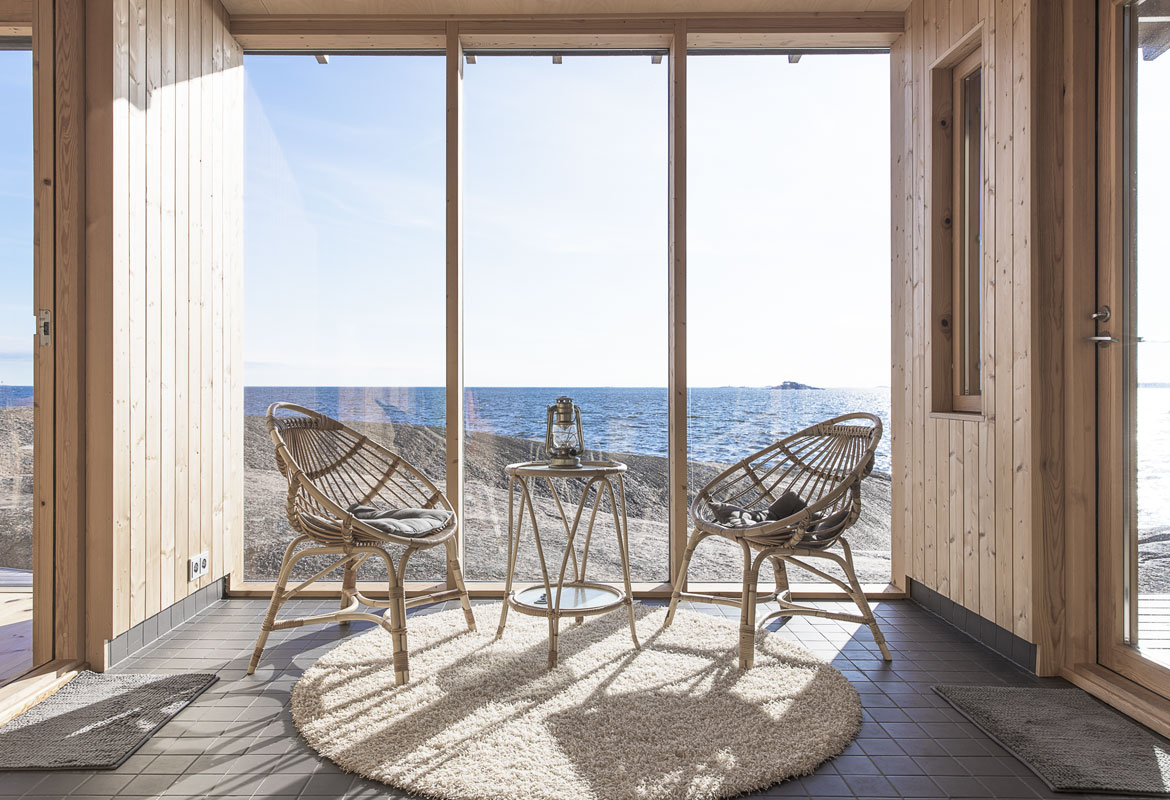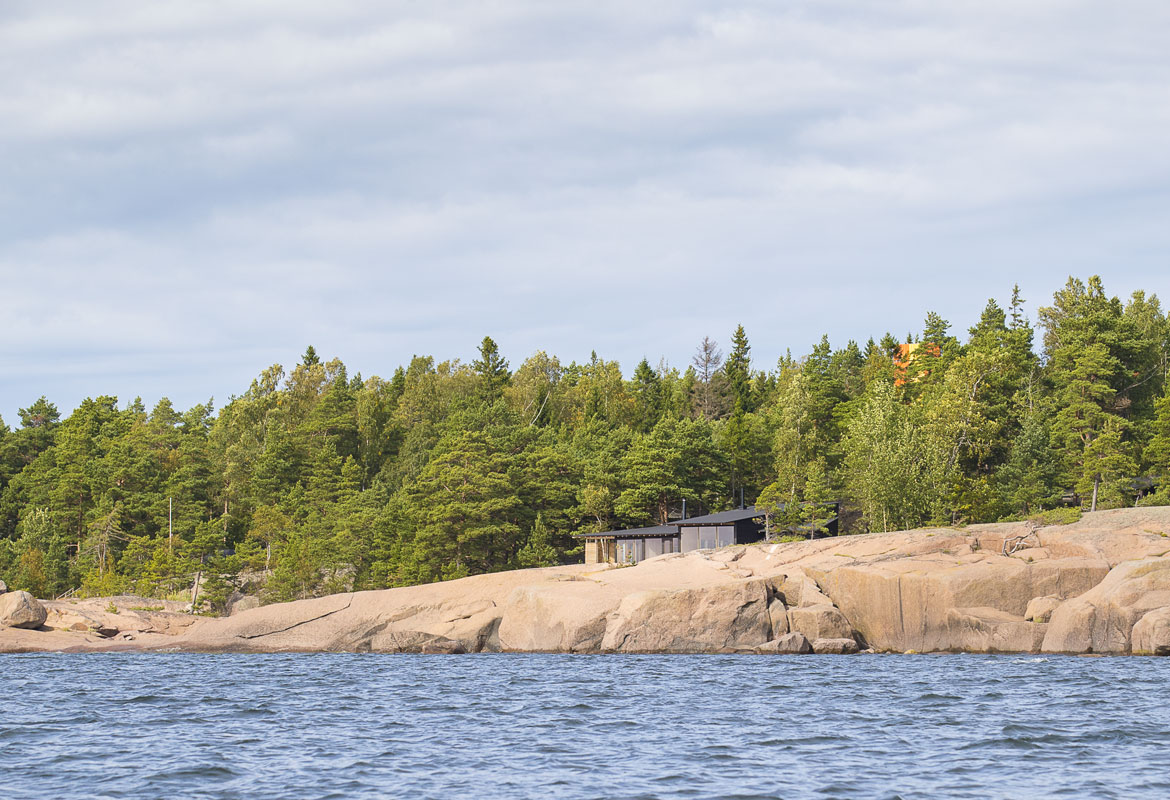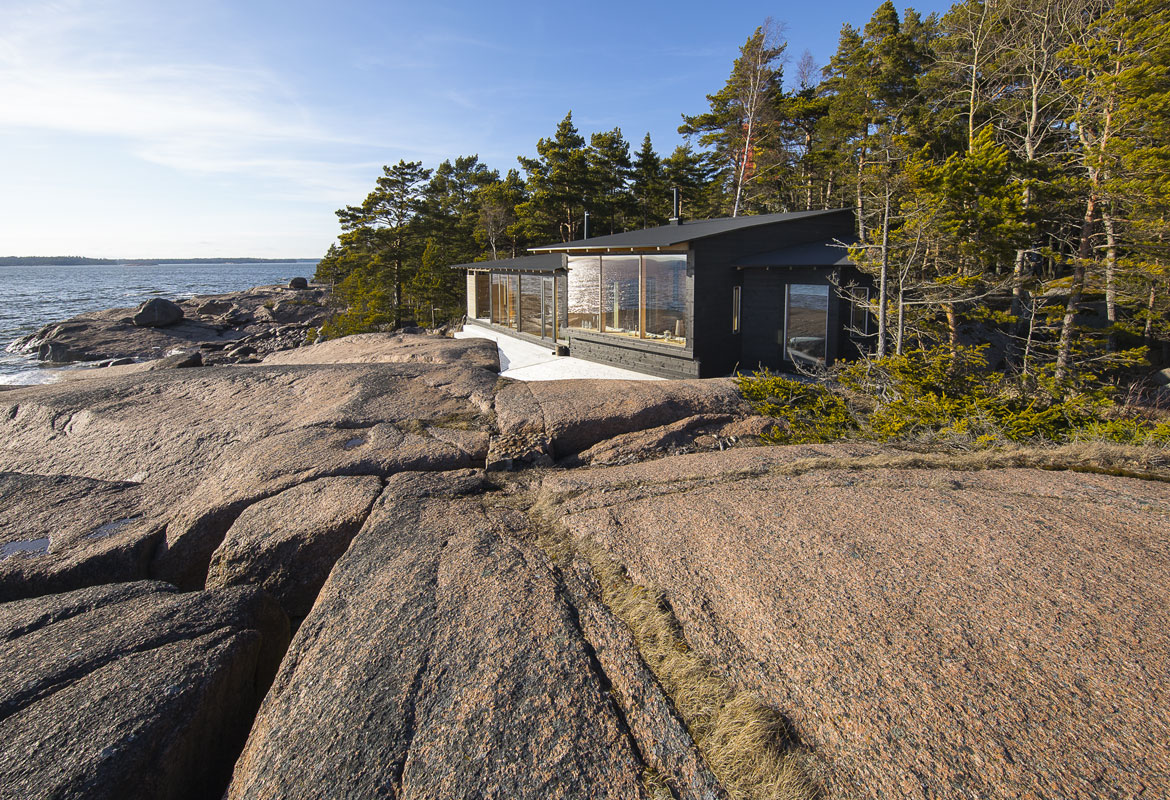 Sauna pavilion Saukonrotko (Otter Gorge)
Porvoo, Finland
98 m2
The building is located by the open sea, at the edge of a gorge formed by the ice age, where otters used to live before minks took over.

The rock plateau was probably first used for picnics. Later, a sauna was built on the spot, as the red granite rock slopes invitingly down to a swimming place.

The old sauna was pulled down to make room for a new sauna building with lounge, nestled in among the boulders. The dark building was designed to blend into the rocky landscape at the boundary between forest and sea.

The building is divided into two parts, with a sauna and dressing room on one side and living and sleeping spaces on the other. A long, shading roof overhang keeps the living area cool. The sauna pavilion is surrounded by wide terraces conducive to summer living.