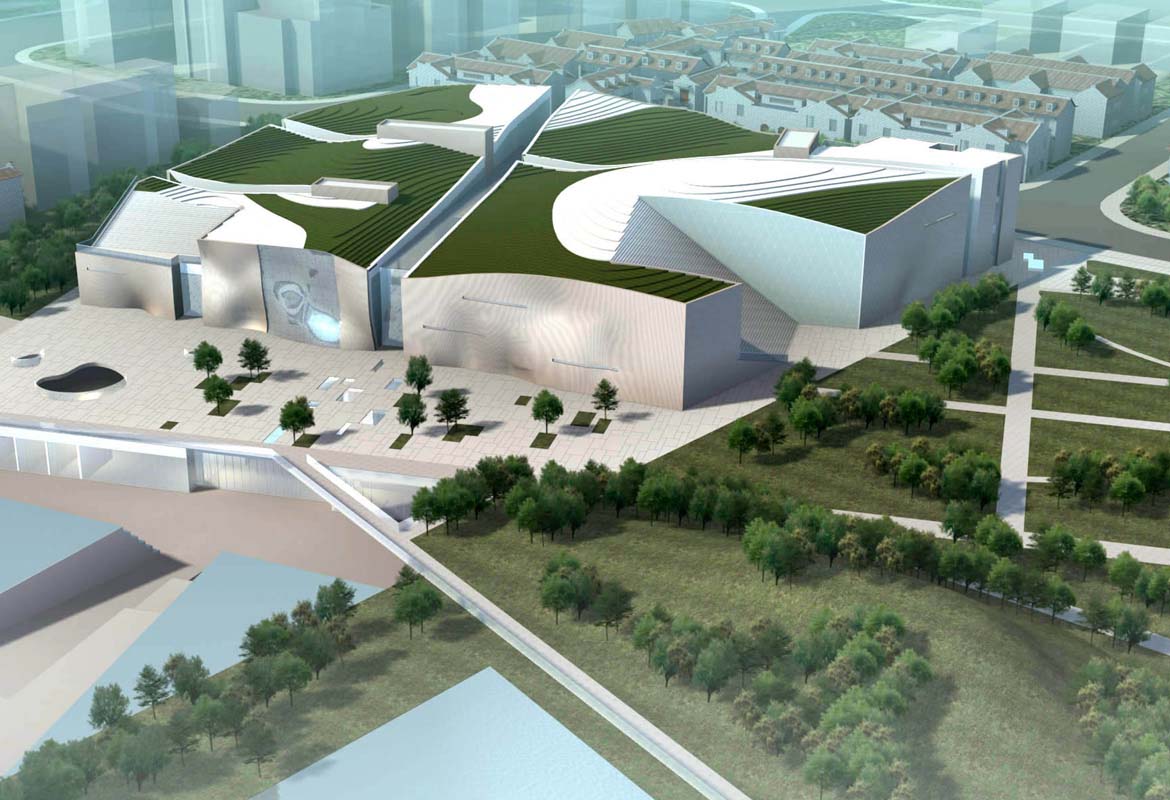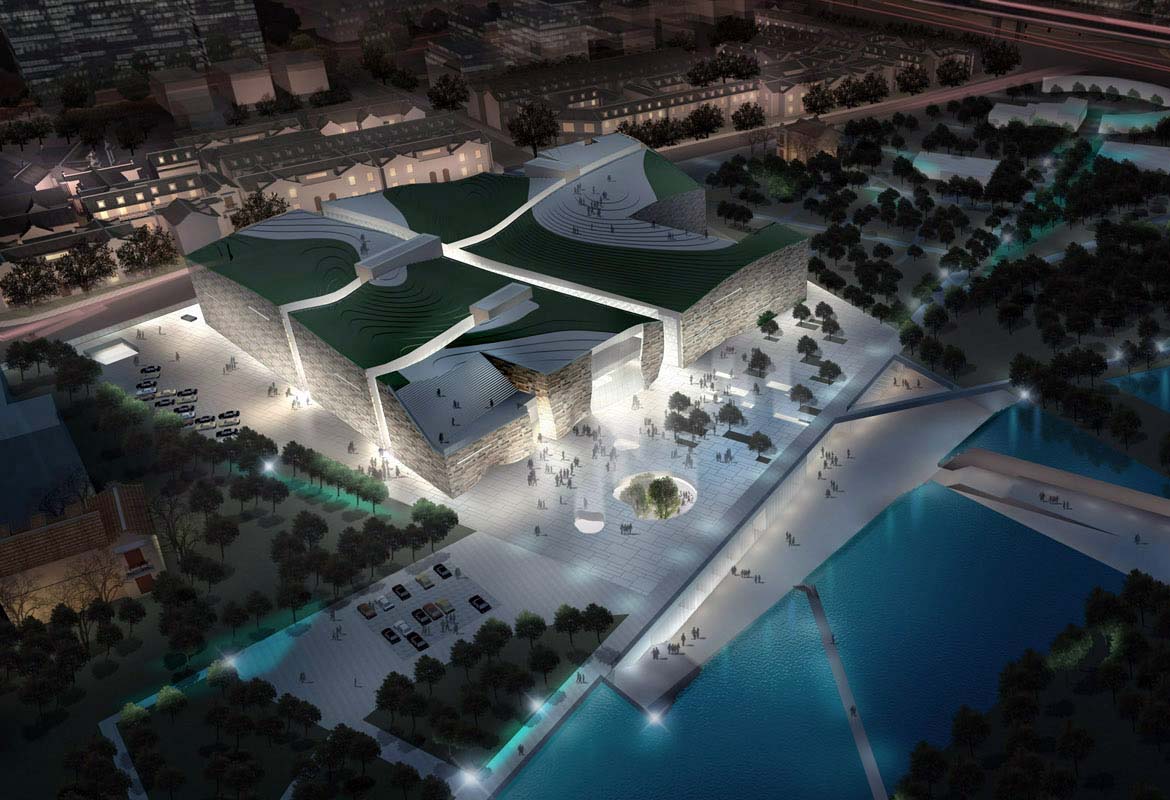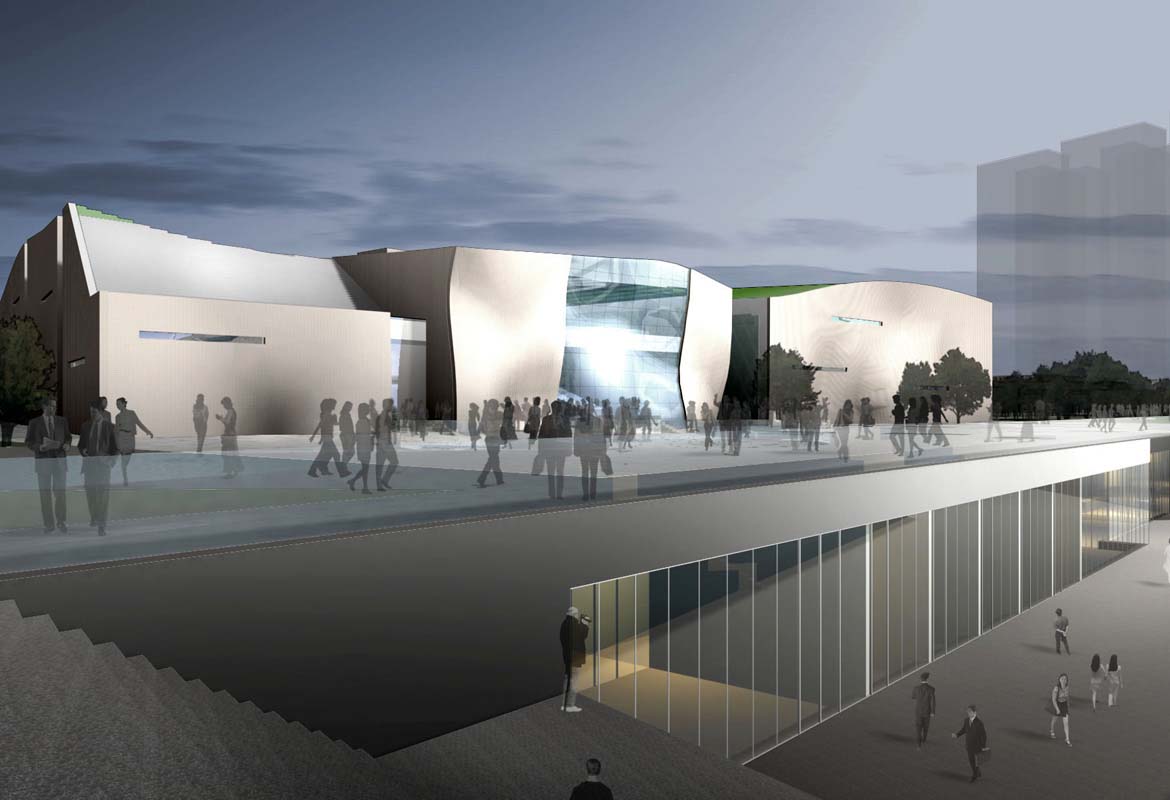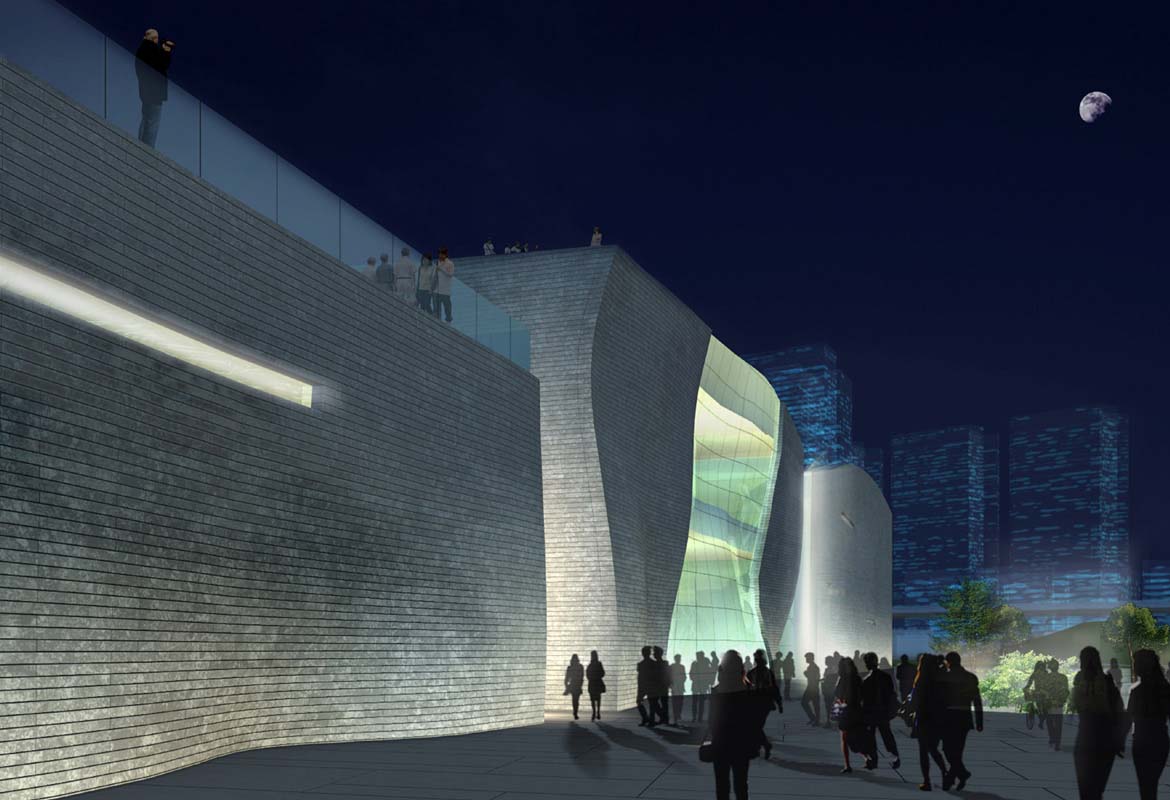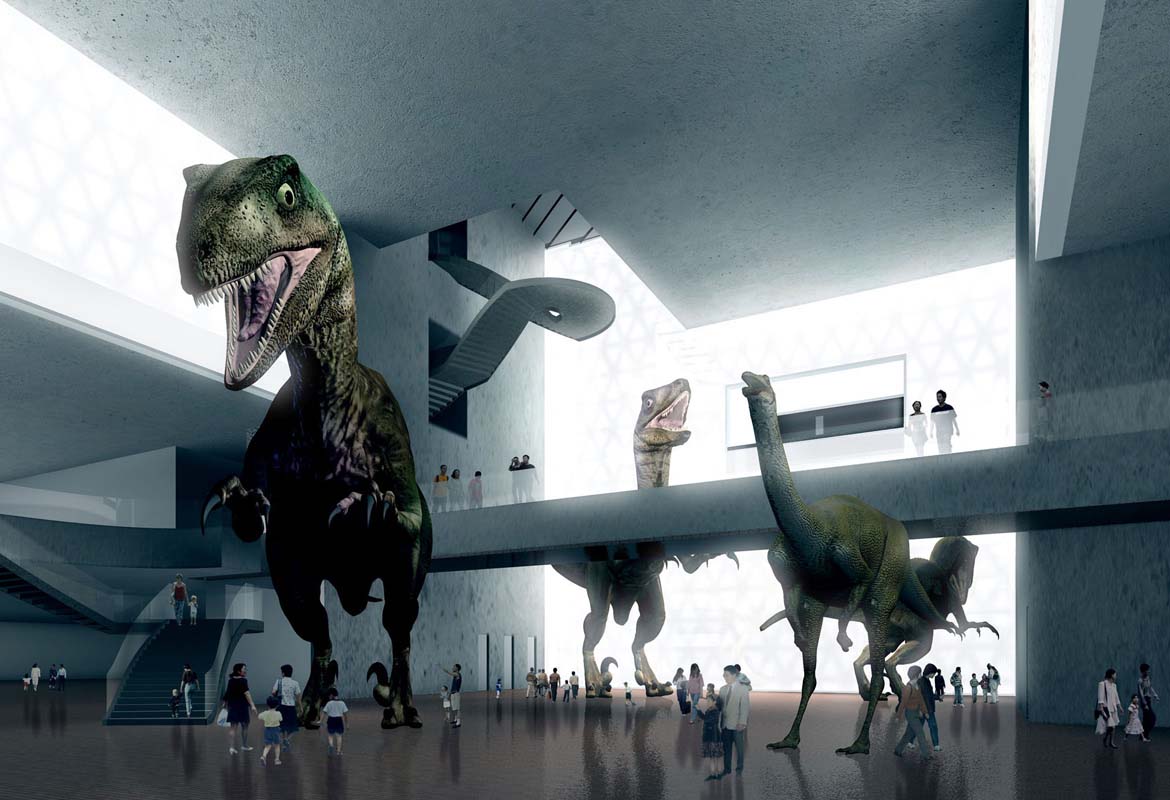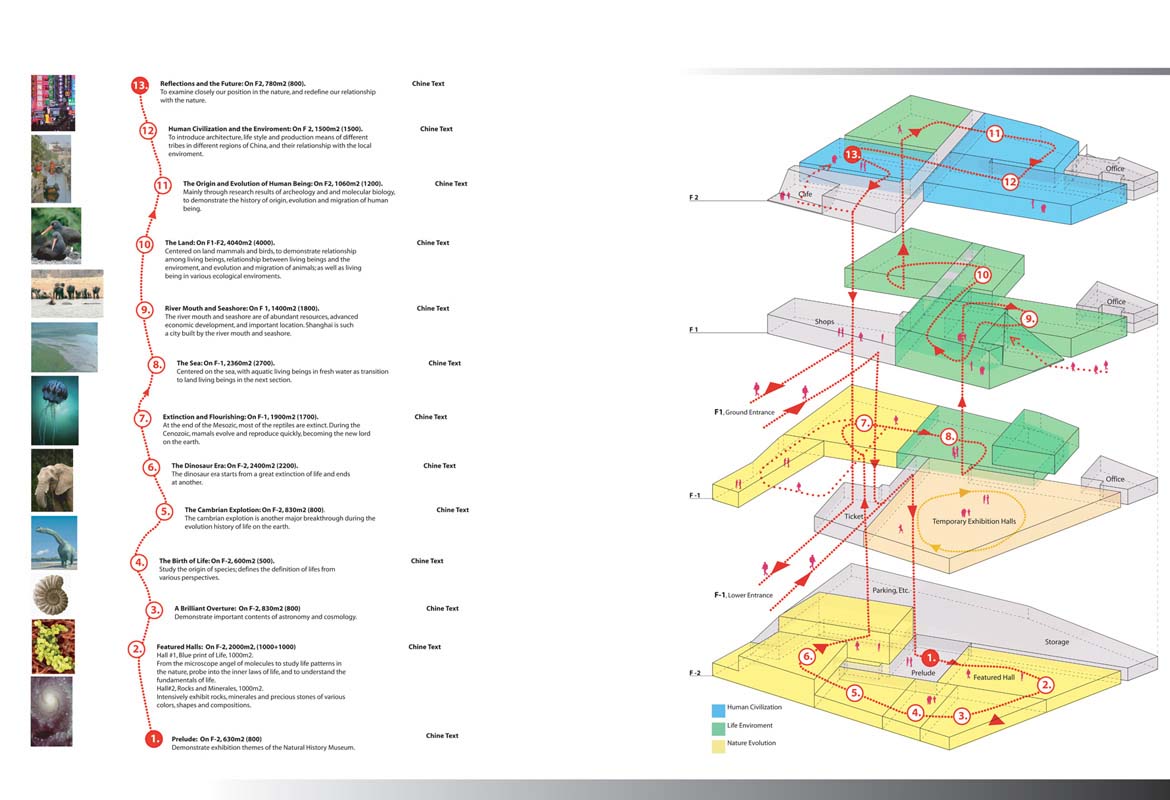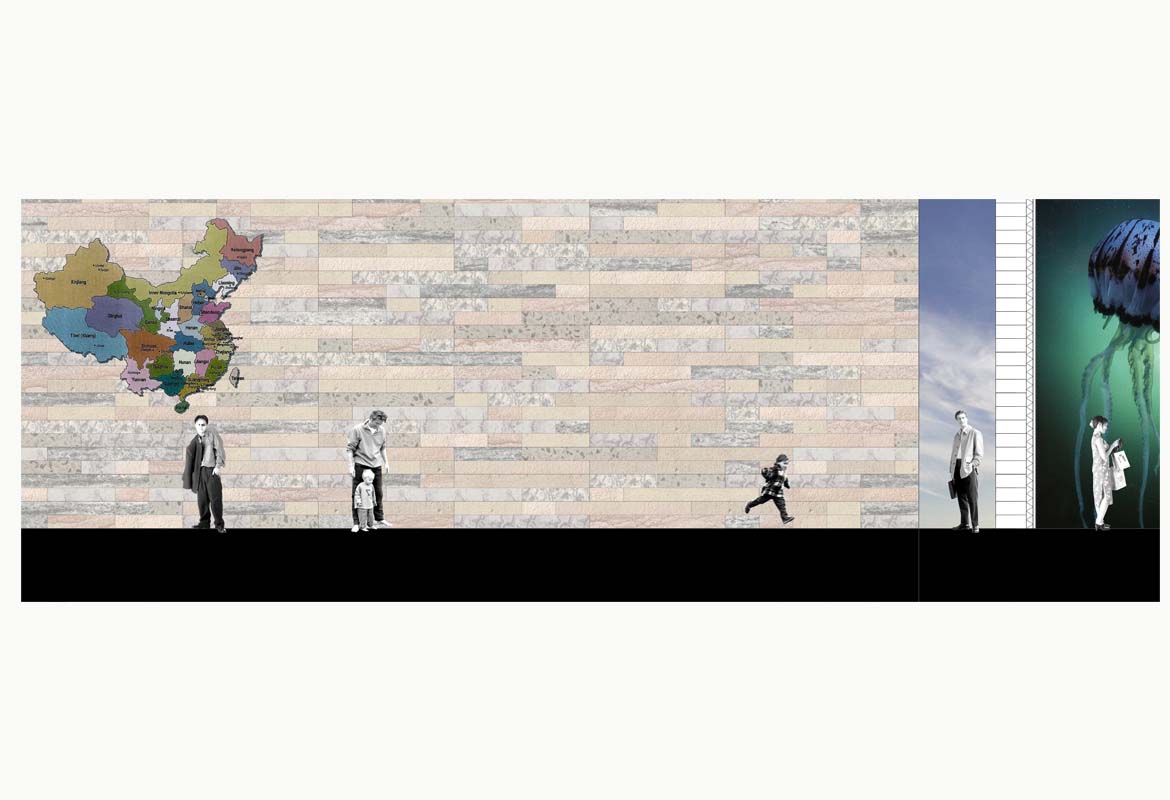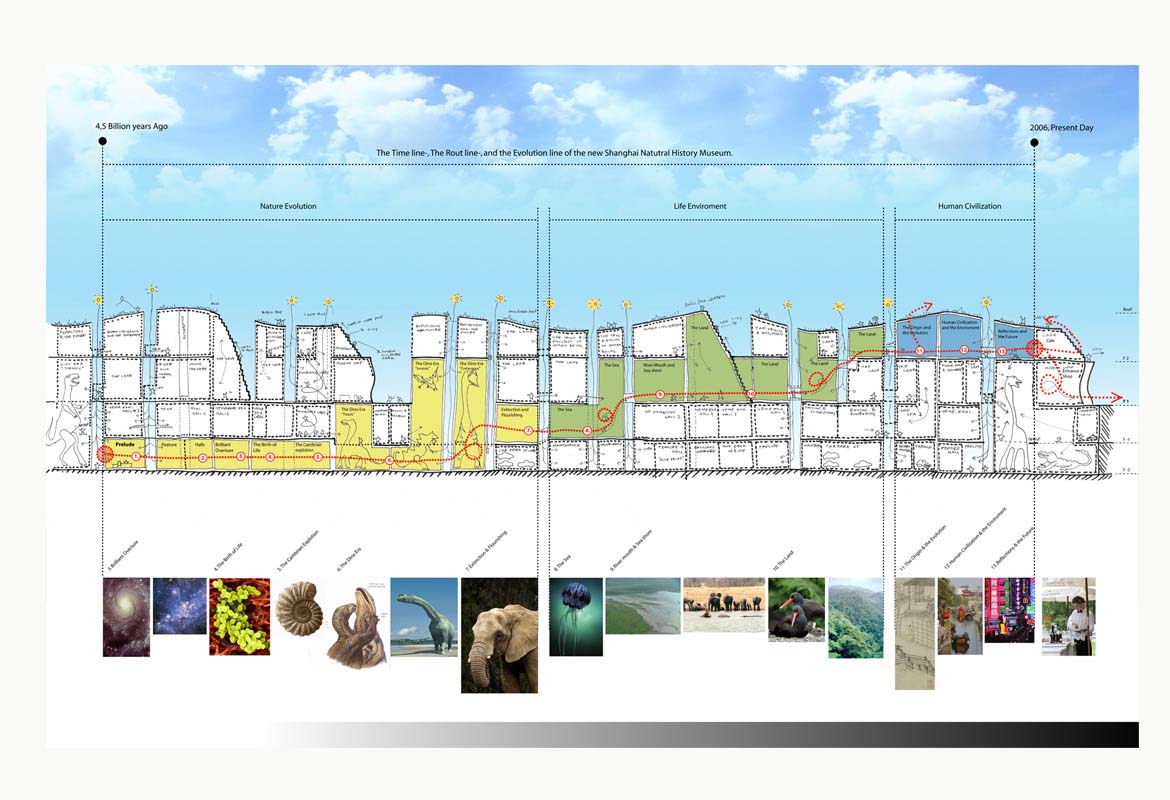 SHANGHAI NATURAL HISTORY MUSEUM
Shanghai, China
Invited international competition 2006 - 1st prize
Client: City of Shanghai
Local Design Institute: UDG (United Design Group)
Project Area: 37.000 m²
Functions: Museum spaces, commercial space, restaurants
The proposal is called Pangea which was a hypothetical super continent that existed some 250 million years ago. The concept symbolizes the breaking of this continent which resulted in the richness and diversity of flora and fauna that occurs in nature today. Modern understanding of natural history is based on scientific study, but at the same time it, for many it is a thrilling mystery. With this in mind, every aspect of the design has been created to support a narrative story/exhibition about the history of the world.

The artificial typography of the building becomes an integral part of the existing urban park that surrounds it, and its external appearance echoes the history told within. The stone façade is assembled from solid stone blocks, which are sourced from all the provinces in China. The entire building looks from afar as if cut from a solid mass, but from close it reveals the single stones with their individual character. On top of the building an artificial green landscape was created which would be open to the public, (located in the very centre of Shanghai).

PES-Architects was awarded with 1st prize by the professional jury but finally the American office Perkins + Will was selected by the mayor of Shanghai. Other competitors included M.A.D architects and Kengo Kuma.
| Public Building |