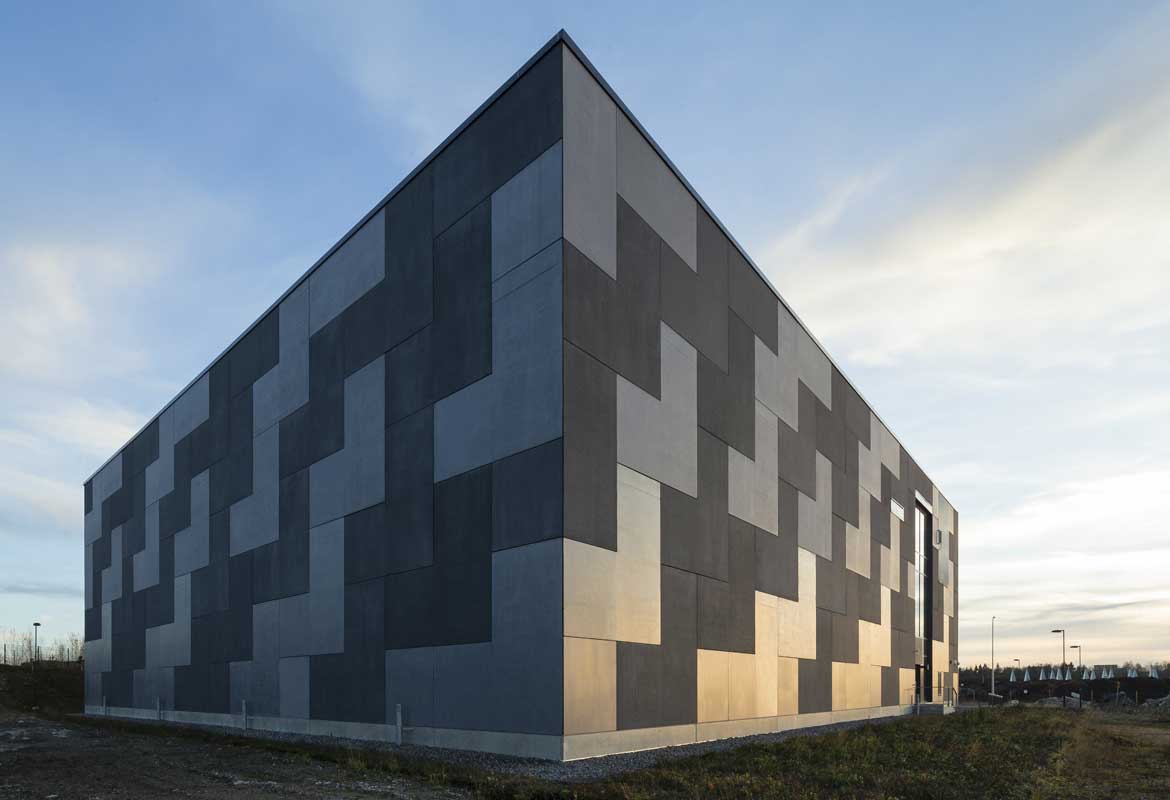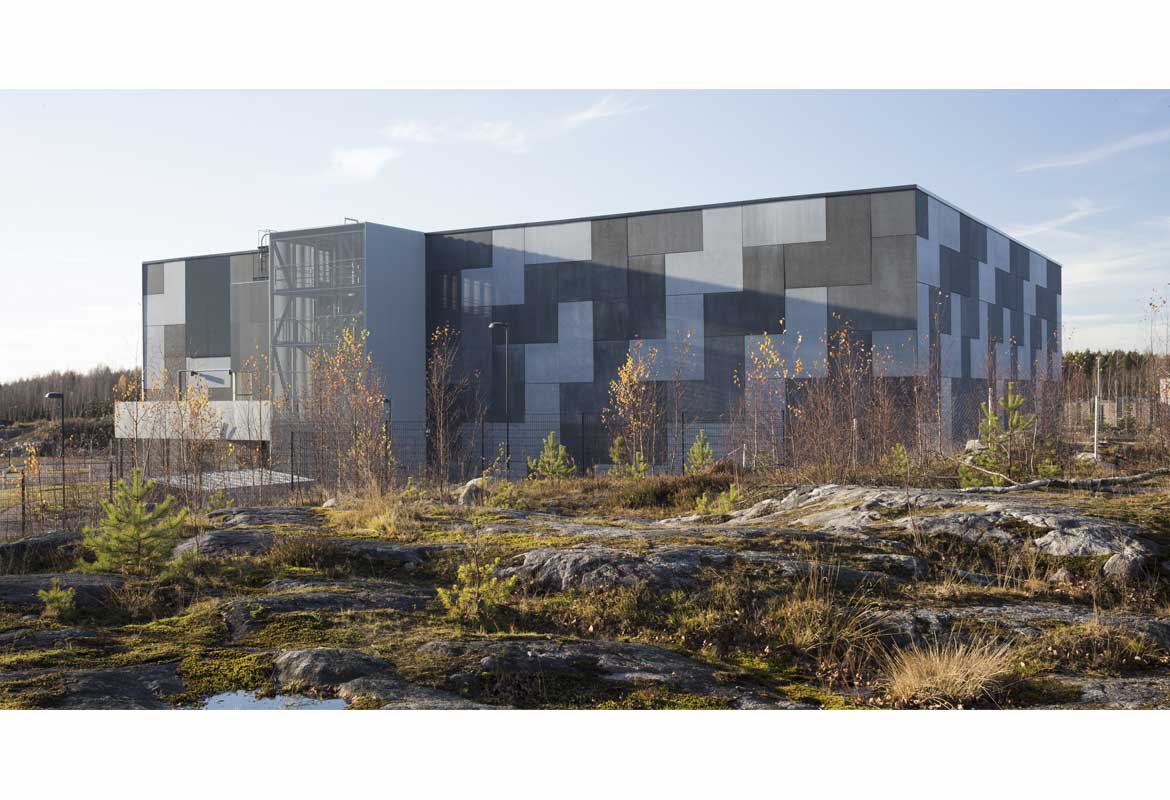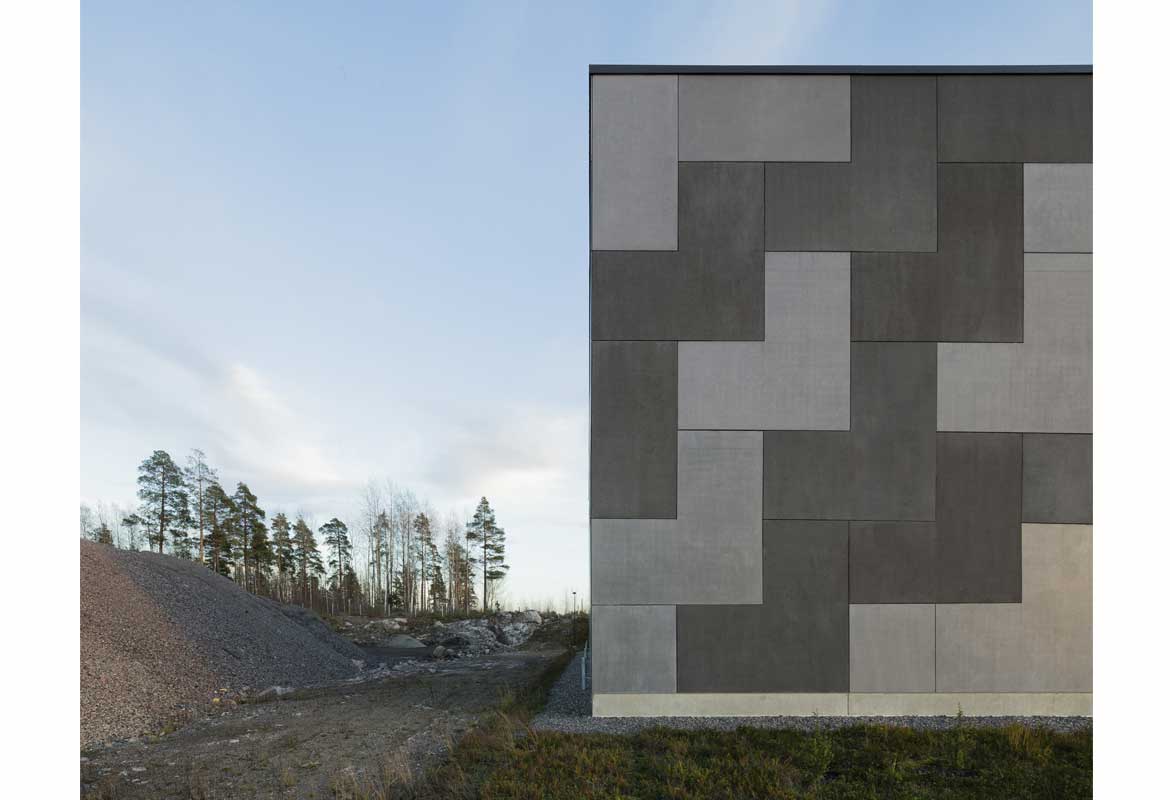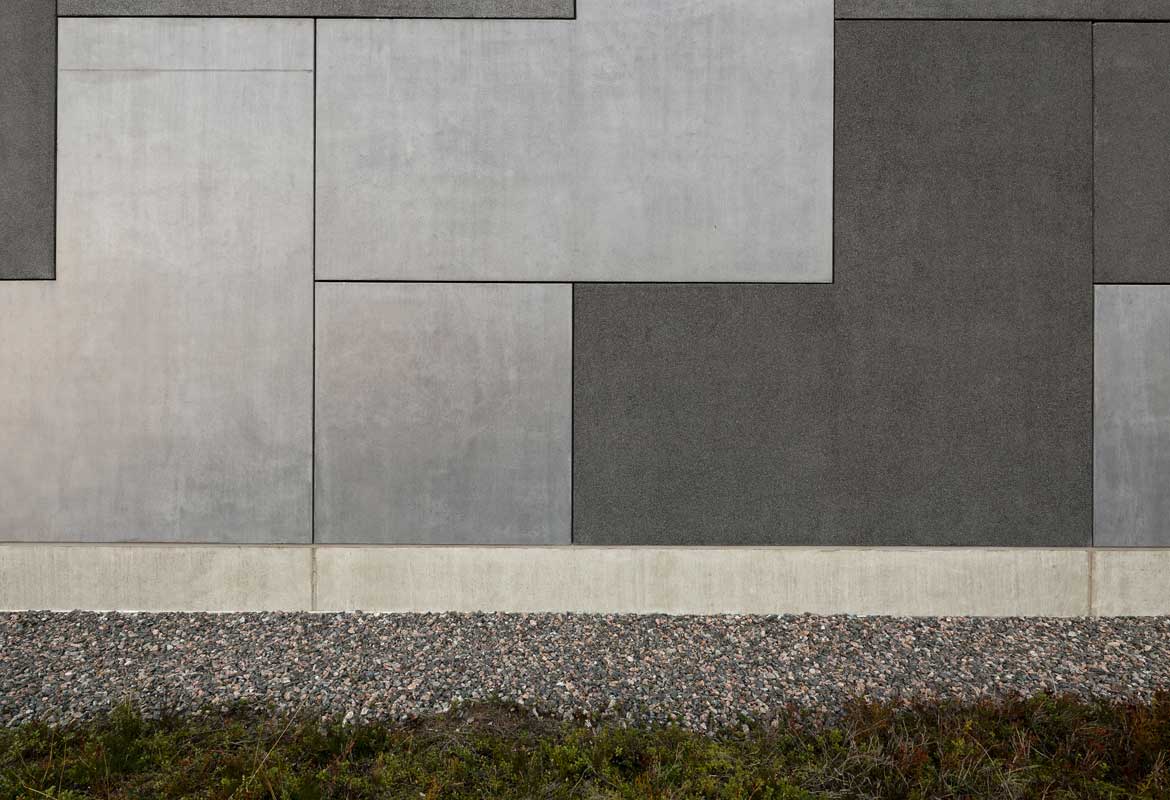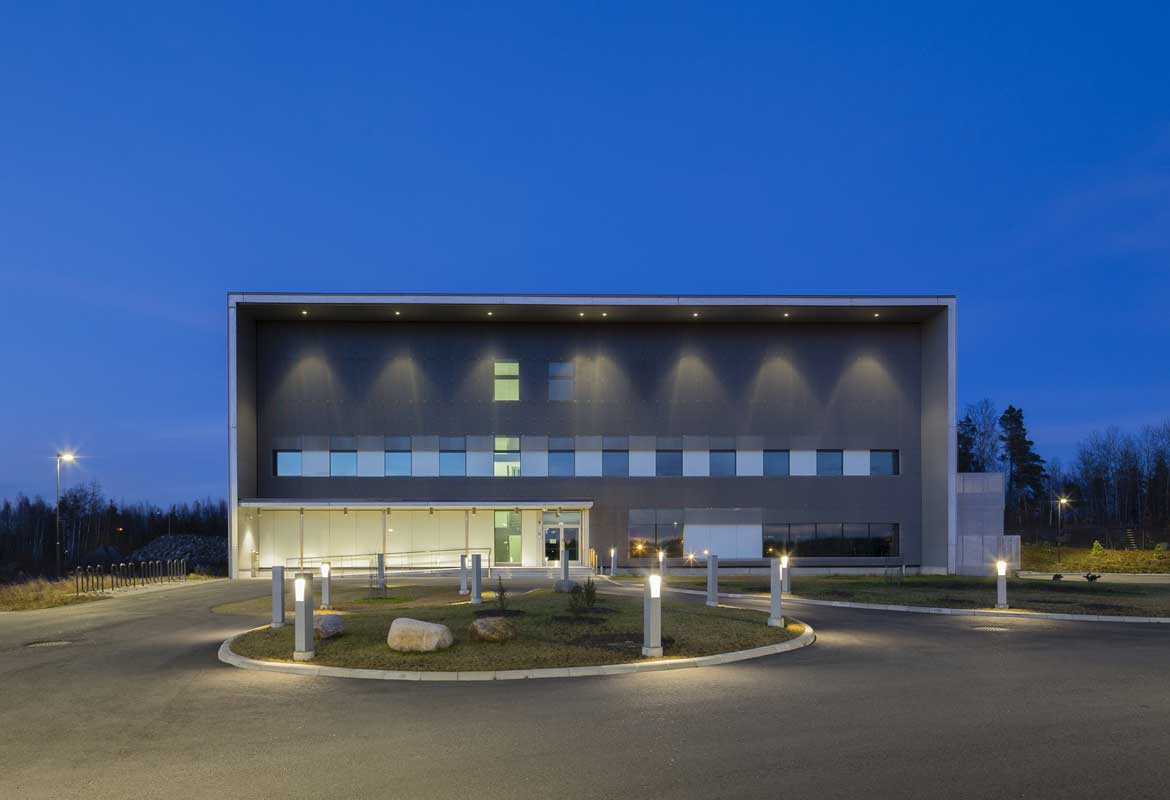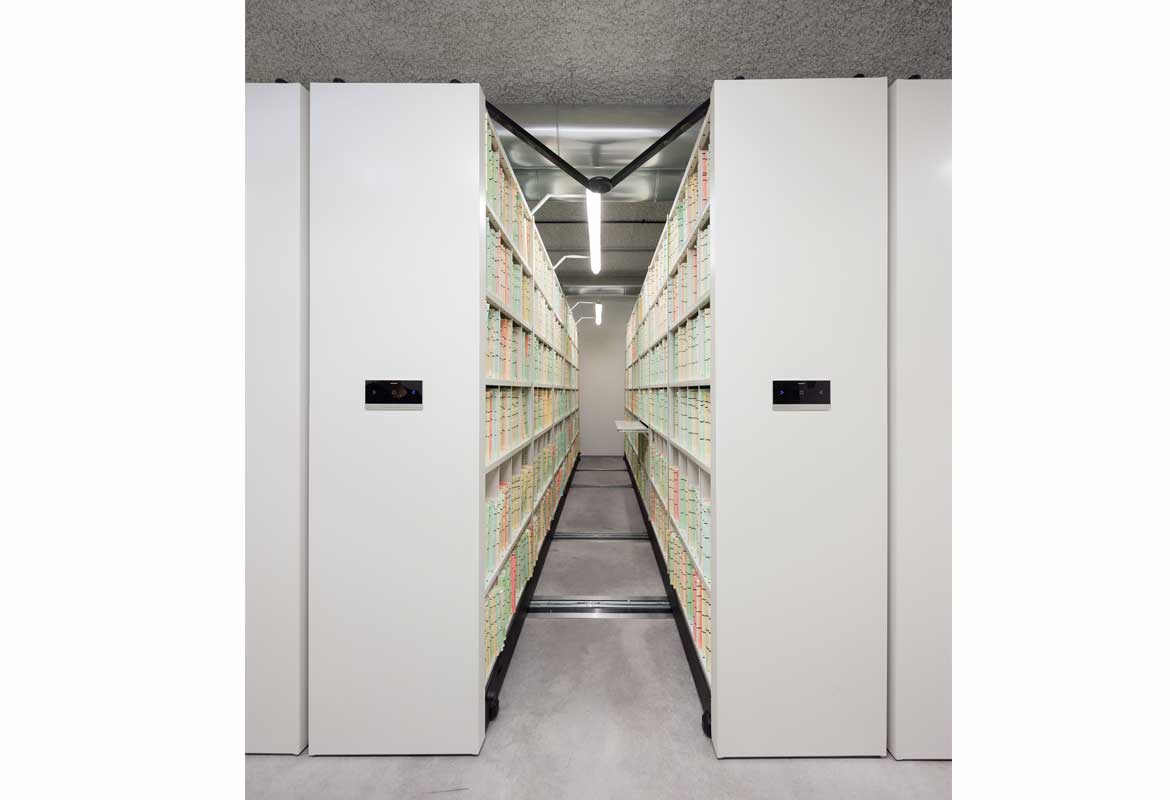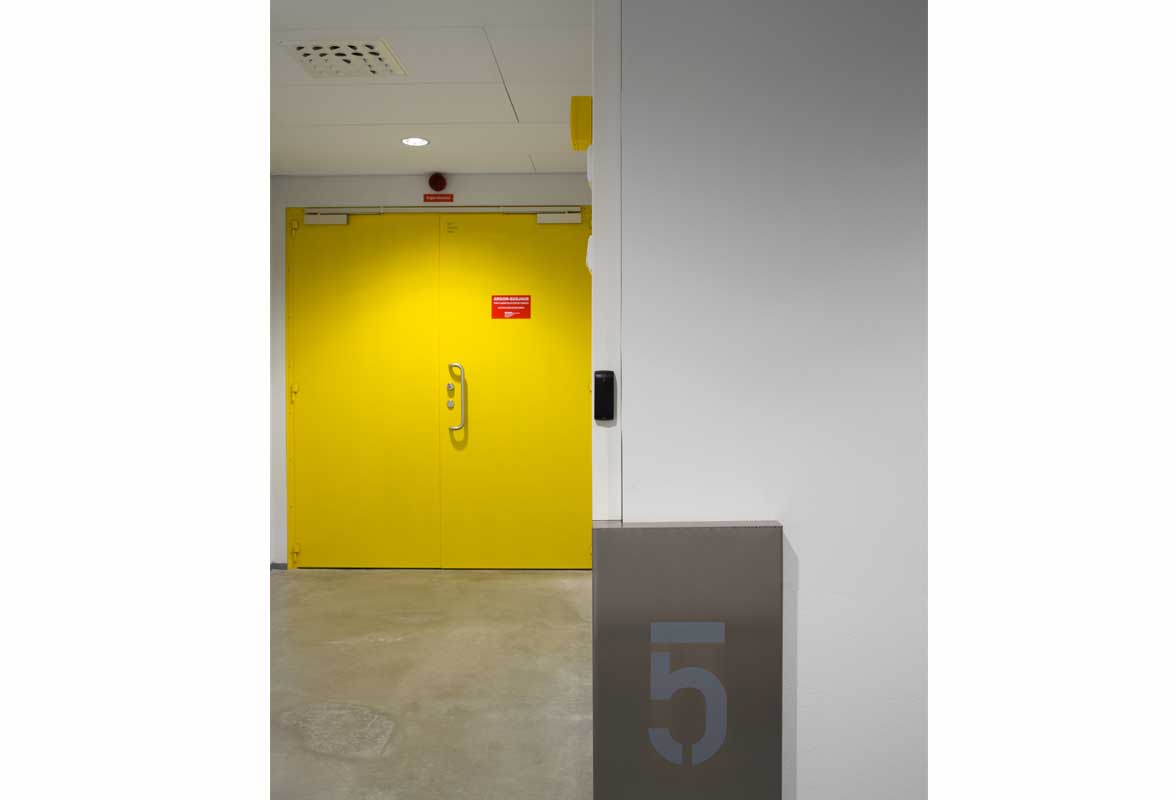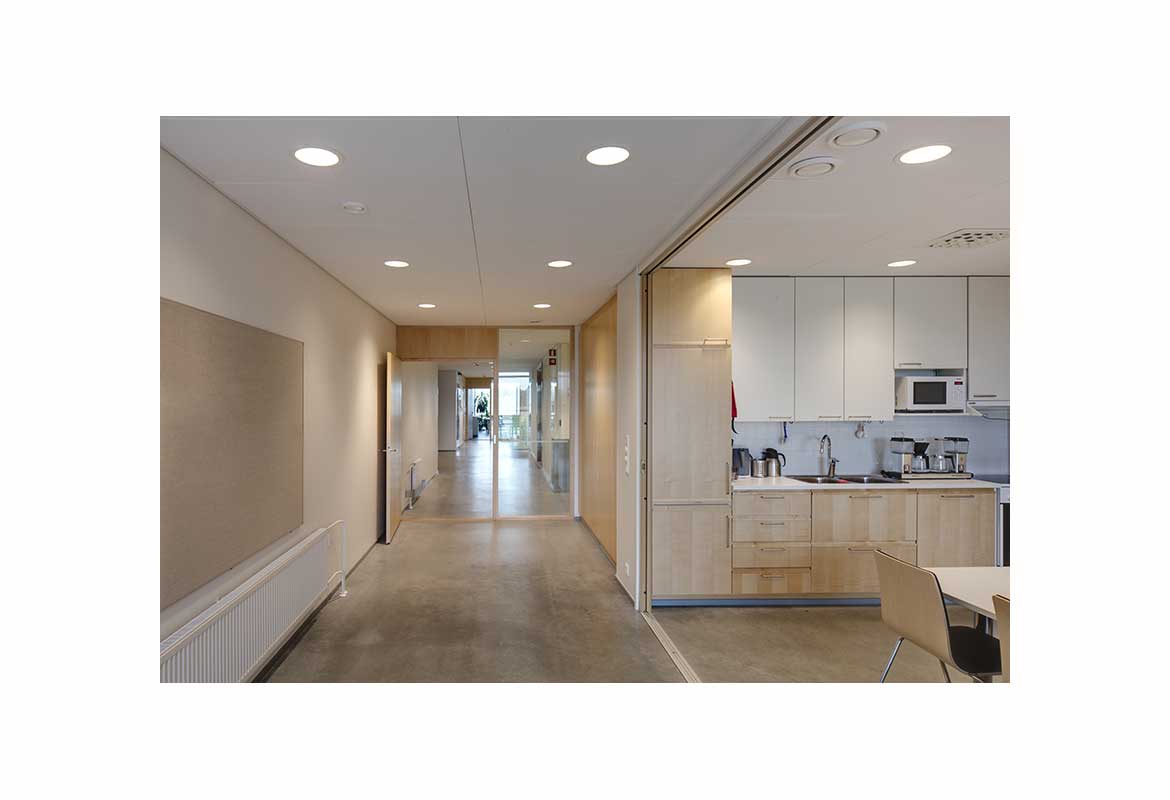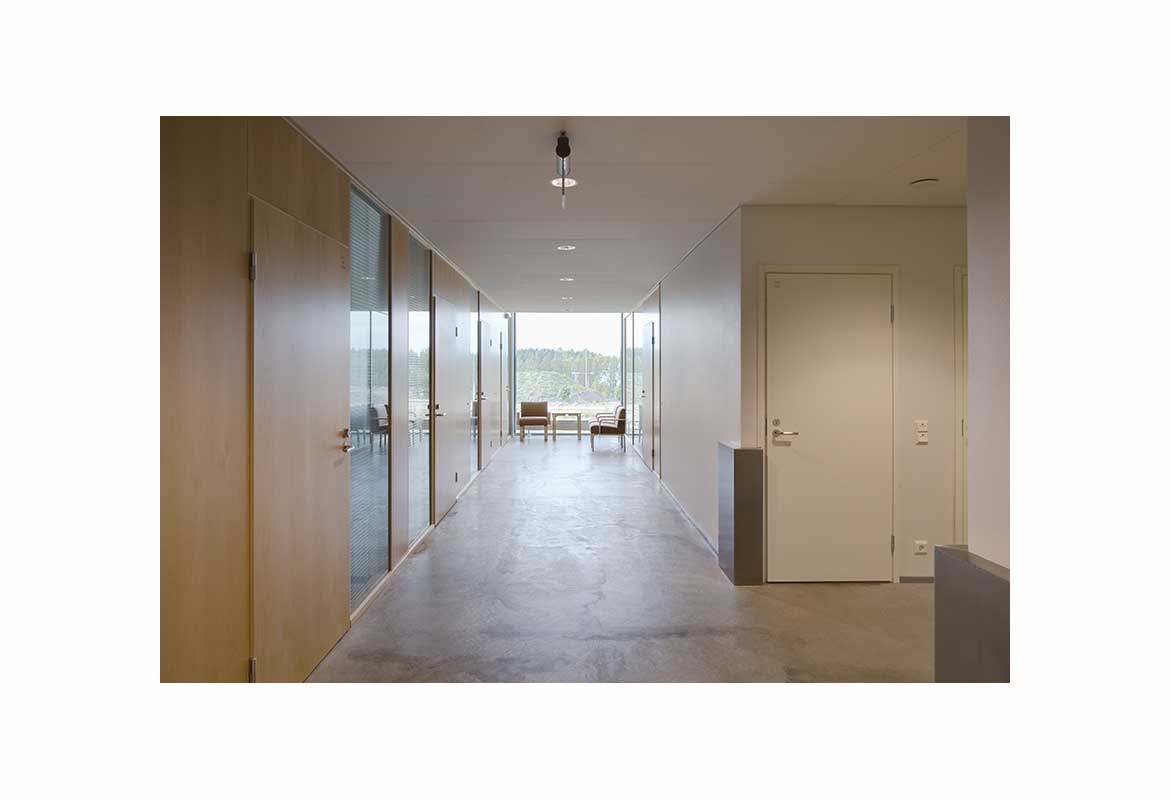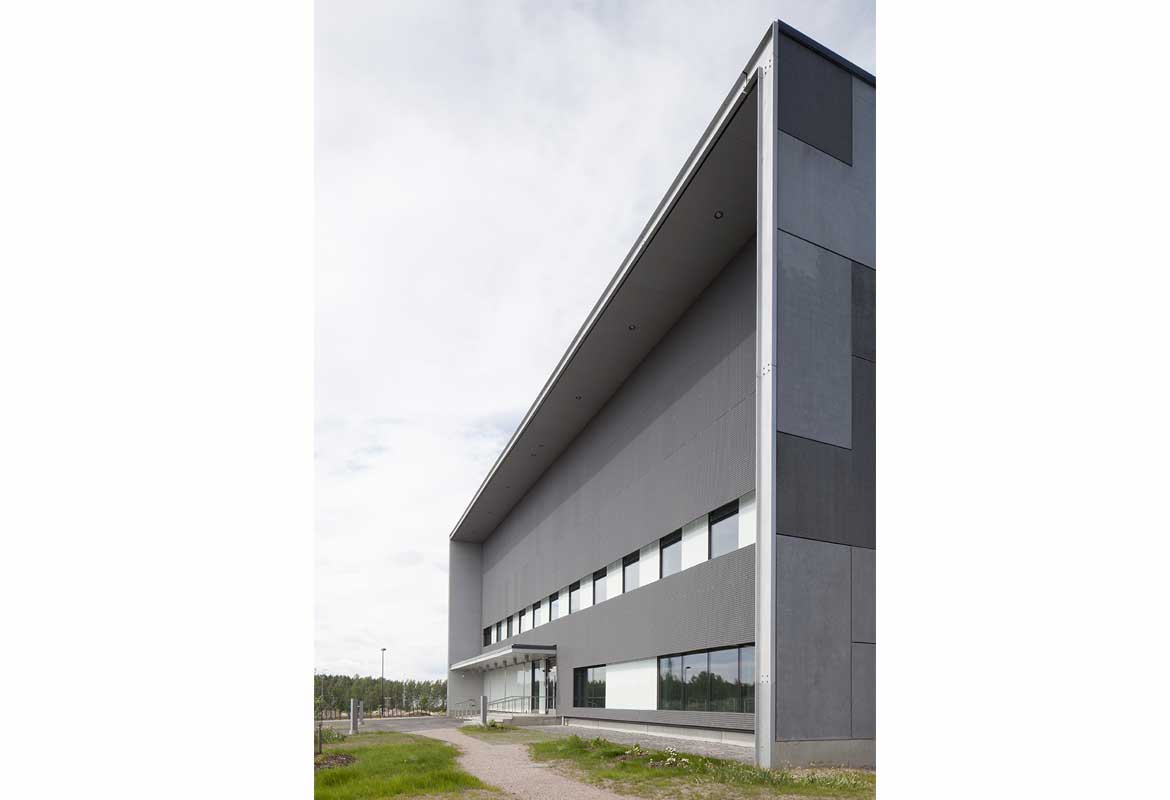 TERKE, Permanent archive for health care
Helsinki, Finland 2014
Client: City of Helsinki
The new building of Terke in the Kivikko block of Helsinki contains the permanent archive for the City's public health care system and hospitals, as well as facilities for office and processing work.

A permanent archive building is required to be durable, strong, non-combustible, protective, expandable and safe. The building was hoped to reflect these properties also in its external appearance, and concrete was considered the most natural solution for this. In the implemented concrete structure, steel frames have been used only for the entrance facade, the shelter structures and the staircase in the maintenance yard.

In addition to the office facilities, the building comprises ca. 2400 m² of actual archive area in six separate about 400 m² archive rooms realised as separate fire compartments on three different floors.

The building is primarily characterised by the precast L shaped concrete units of the facades; the braided patterning of the units runs round the building on three sides. The facades were built using reinforced concrete cladding units of tongue and groove on all sides type and through-dyed. A good half of the units are fine-scrubbed and the rest poured in formwork with steel facing.

The erection sequence of the facade units, starting on one point, required not only high installation precision but also exact integration of worksite and production activities as well as uniform quality of the through-dyed units.