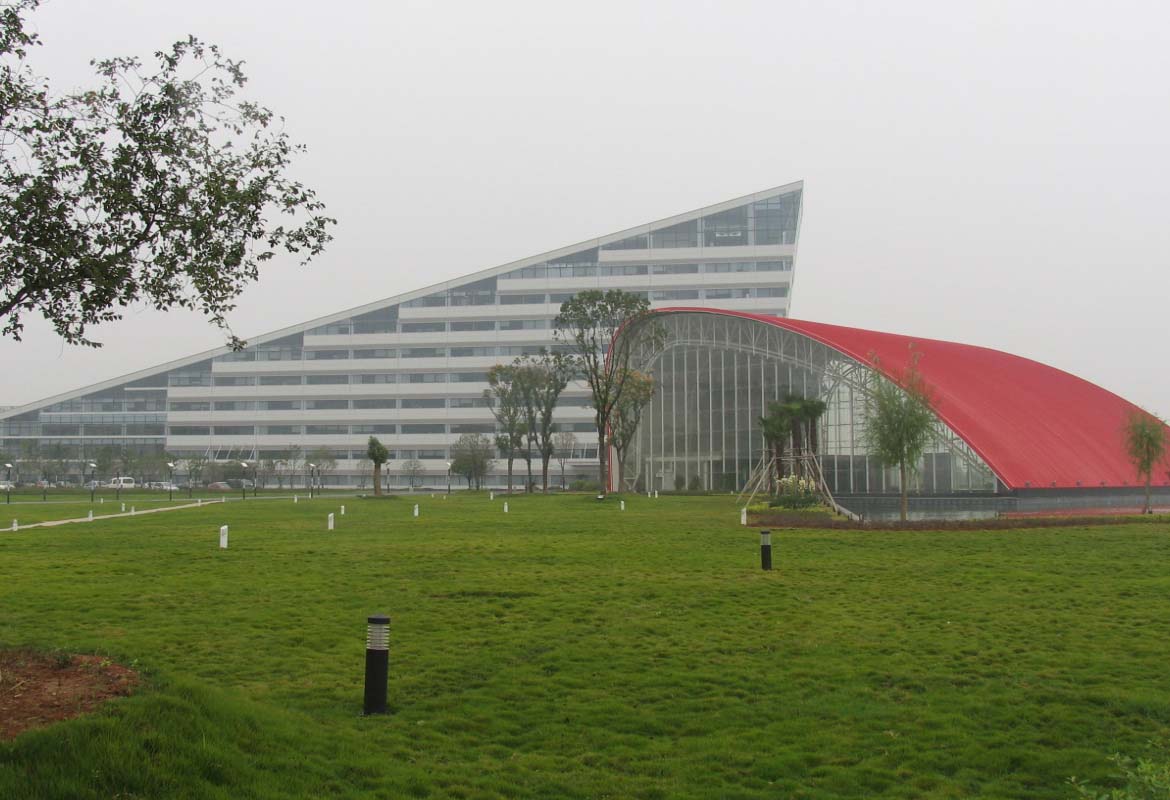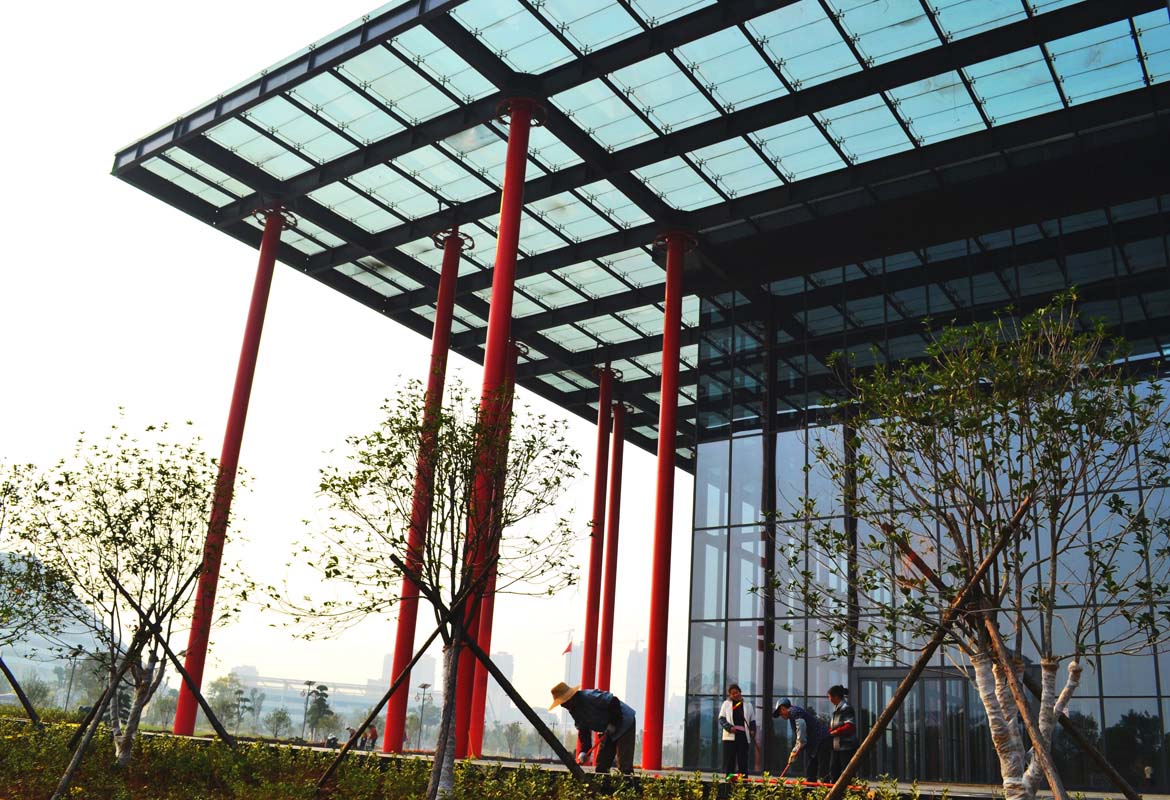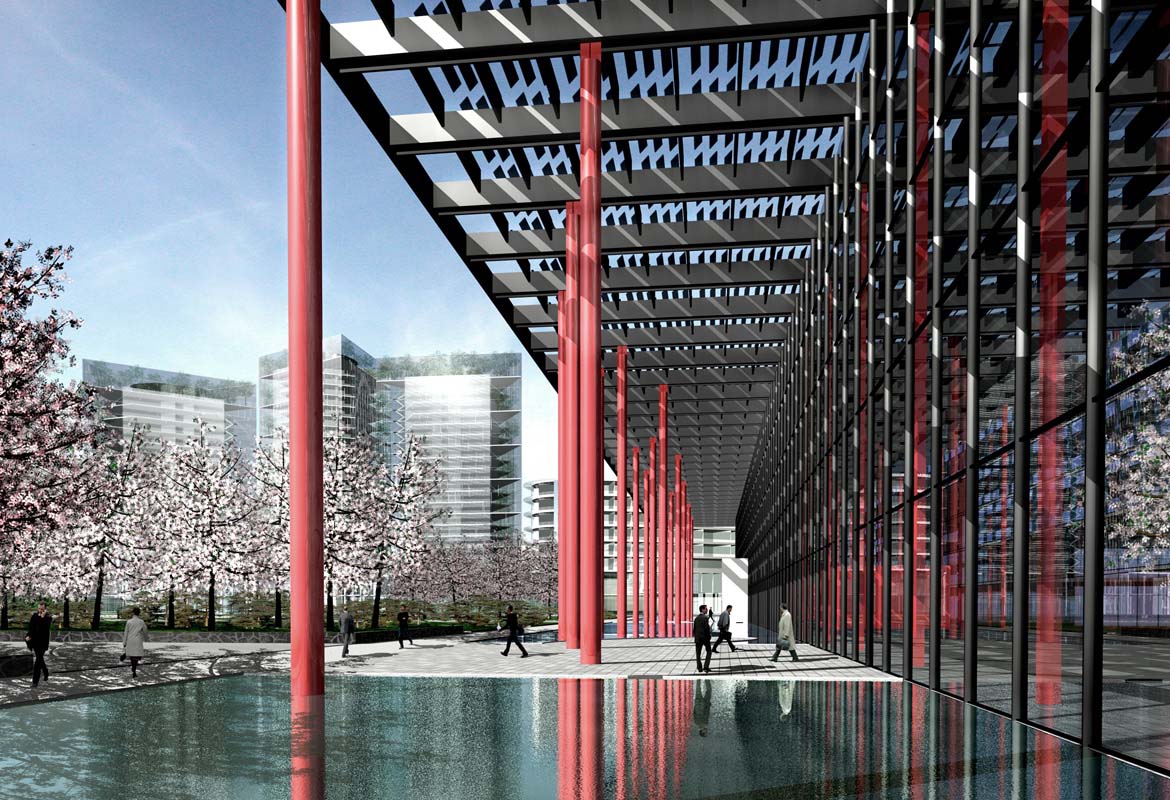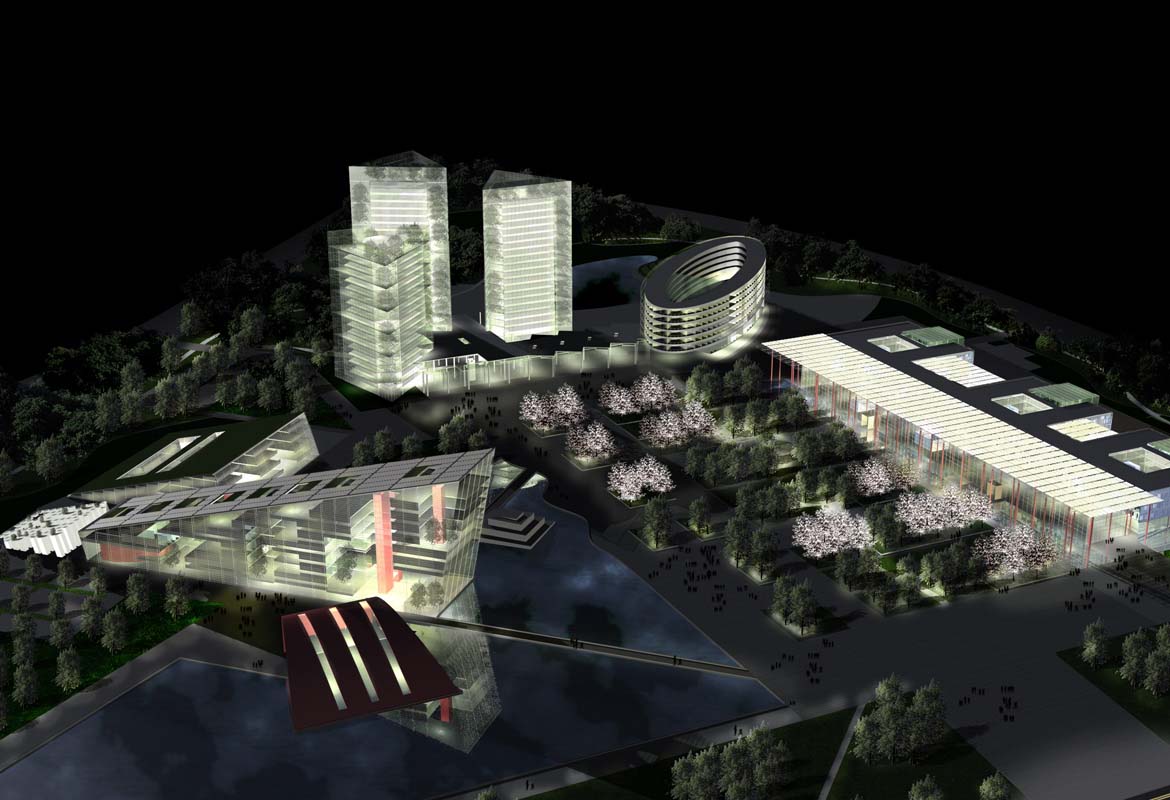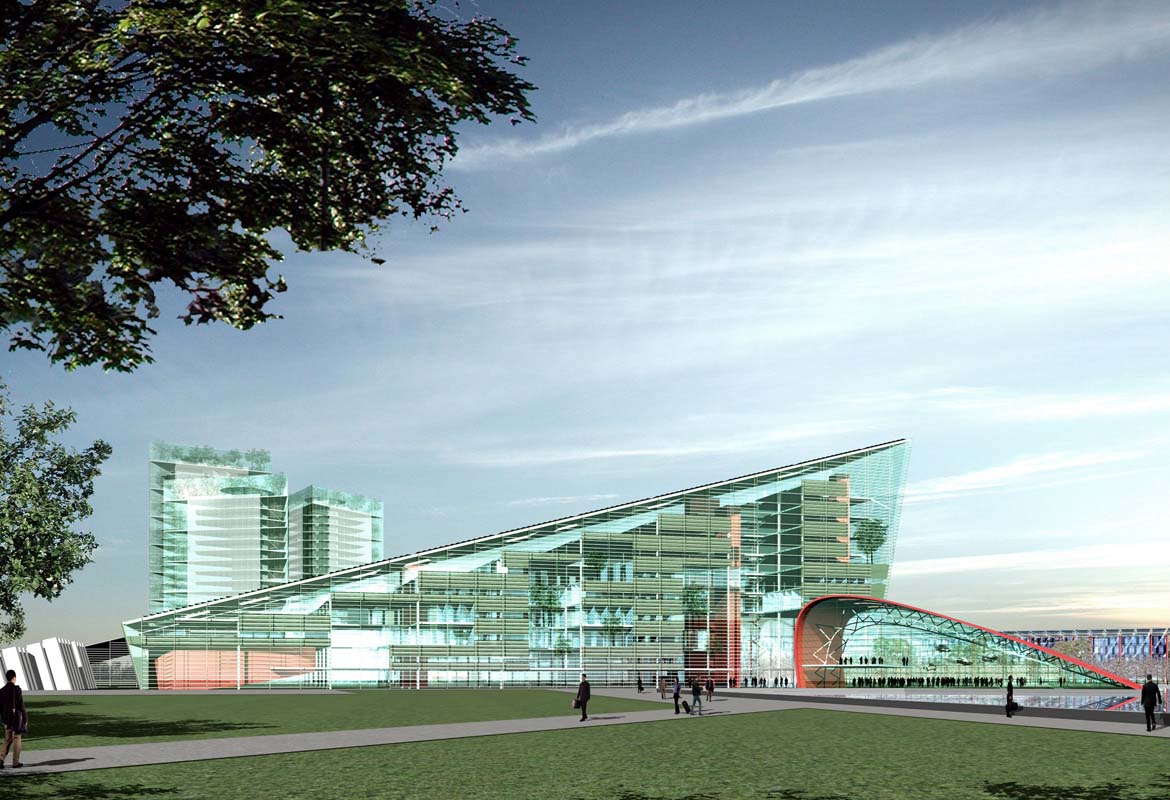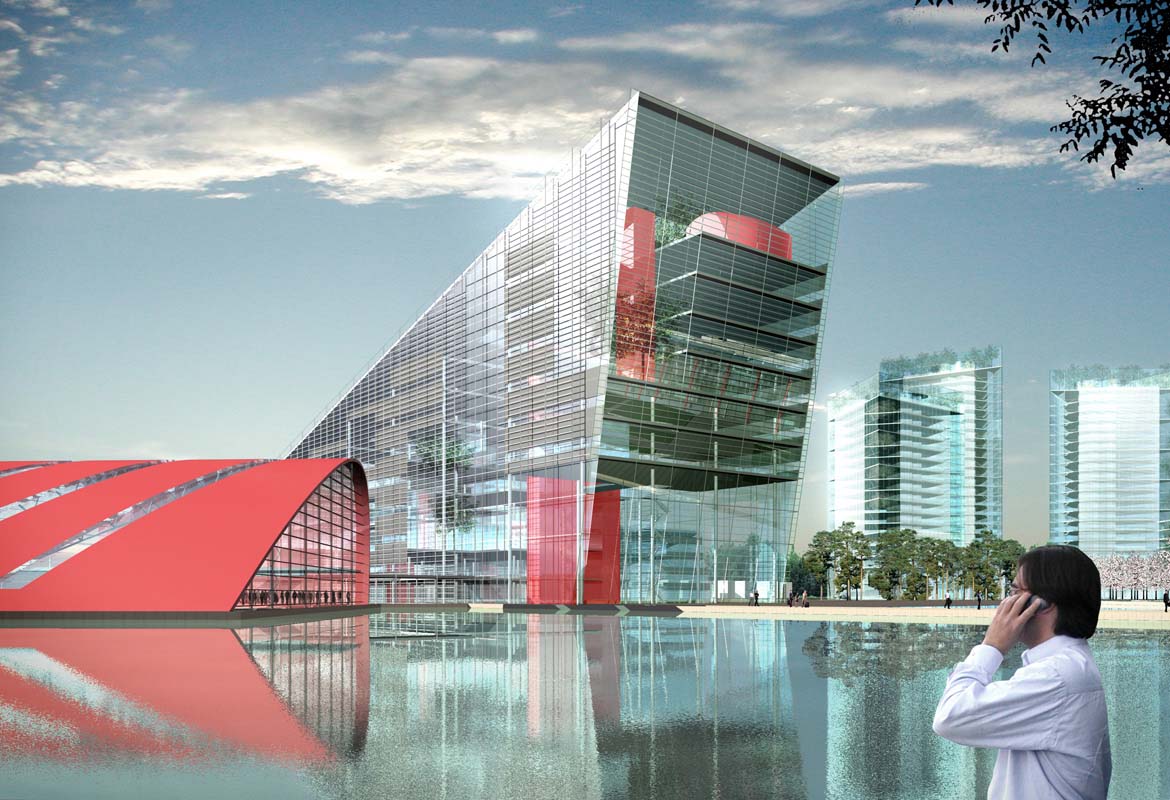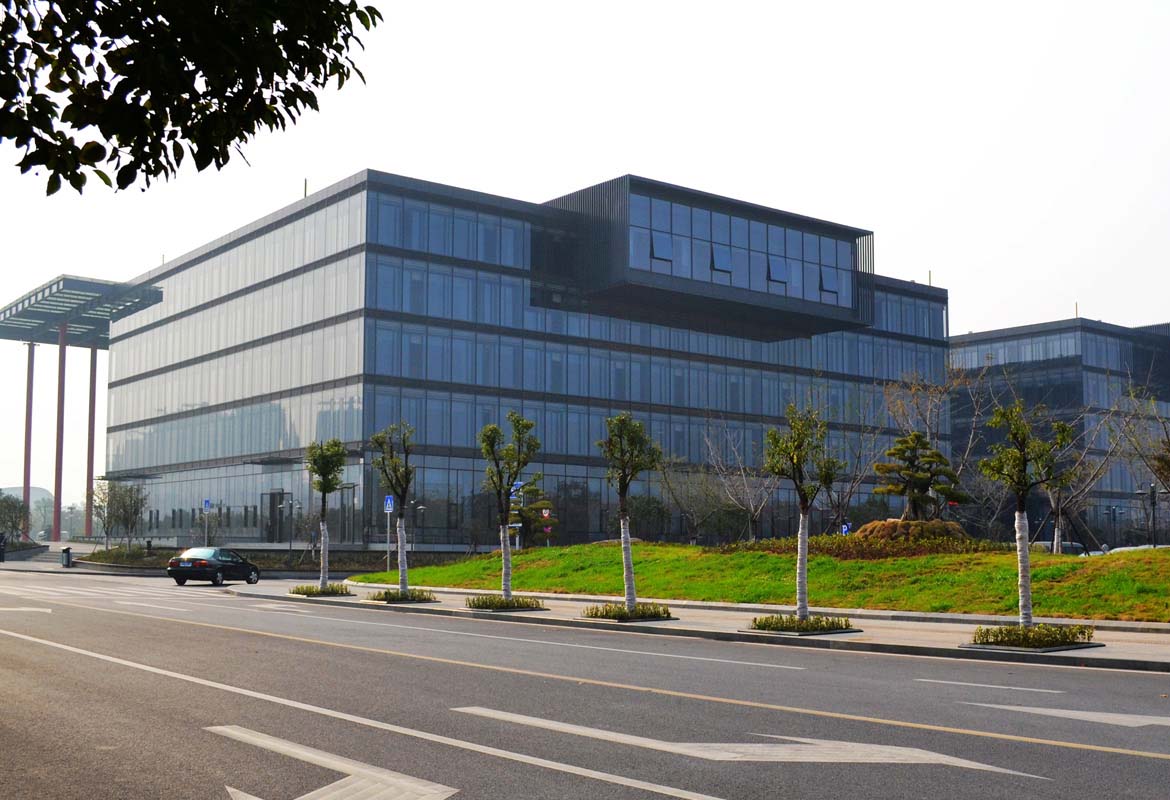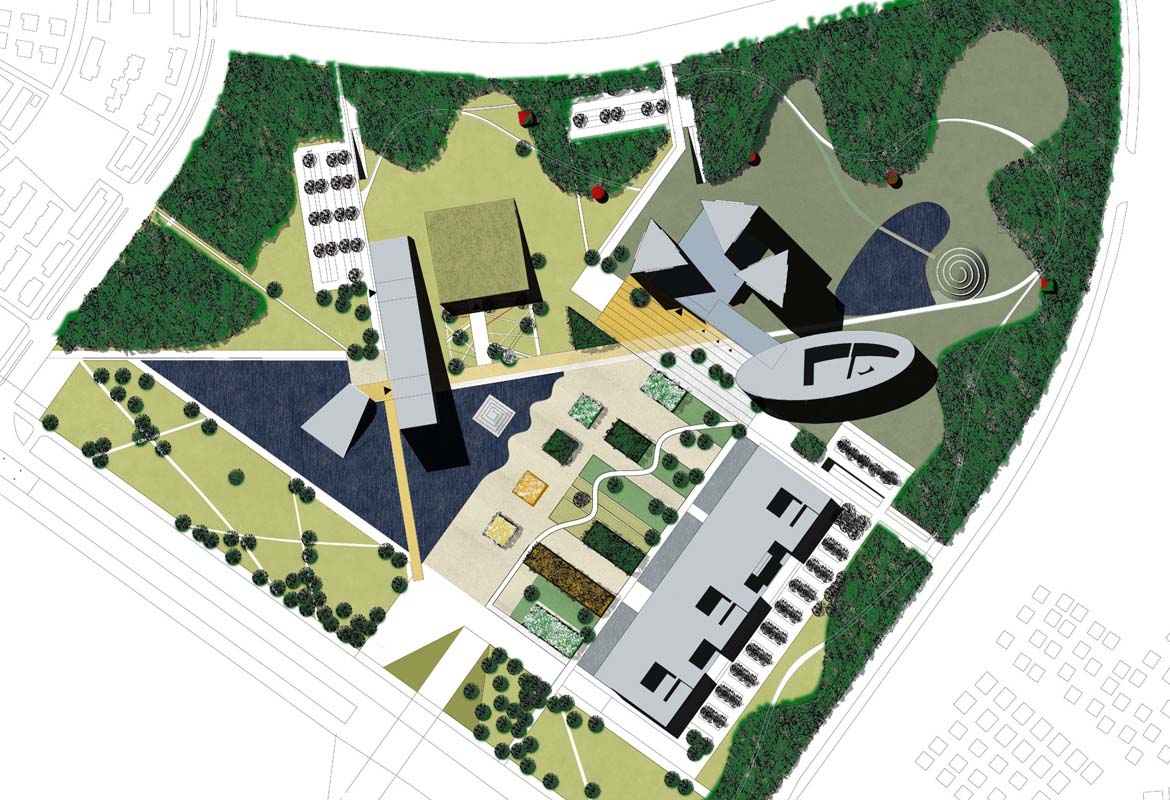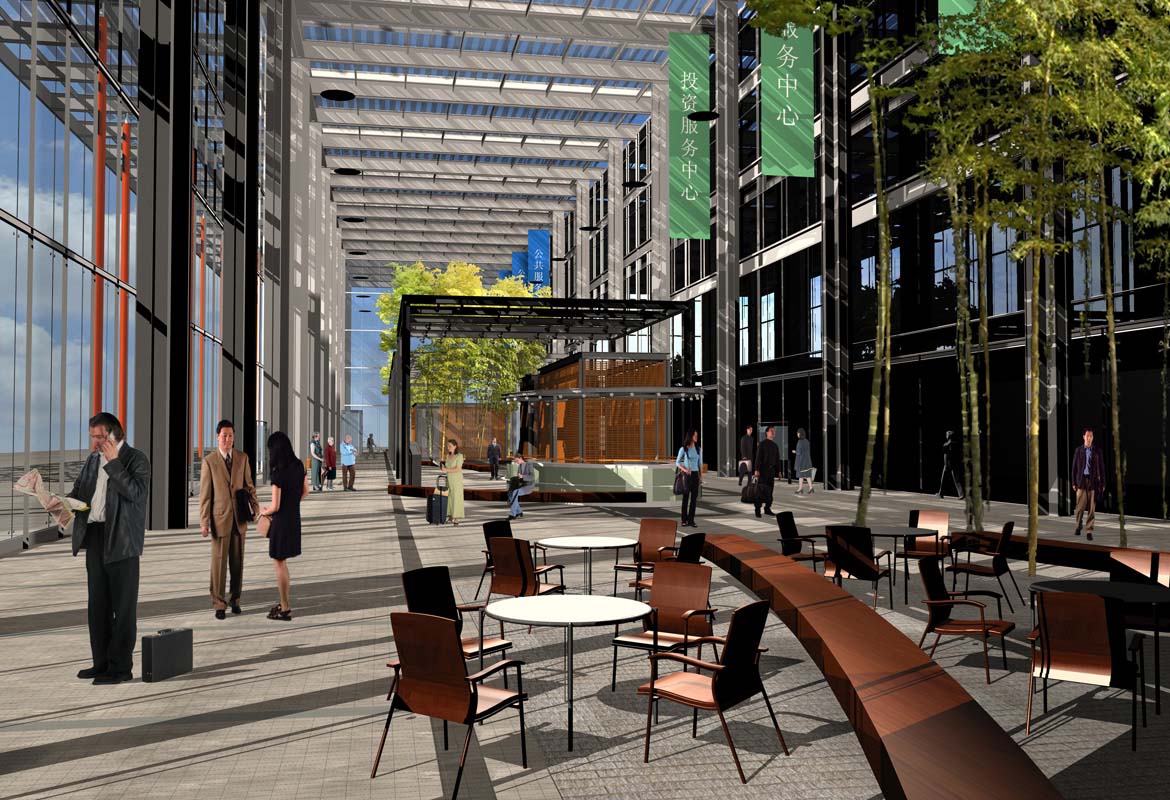 Wuhan WEDZ Administration and Cultural Centre and DongFeng Automobile Company Headquarters
Wuhan, China
Invited international competition 2003 - 1st Prize
Client: Wuhan Economic and Technological Development Zone (WEDZ)
DongFeng Automobile Company
Local Design Institute: CSADI (Central-South Architectural Design Institute)
Project Area: 105.643 m²
Functions: Administration centre of WEDZ, Dong Feng automobile company HQ and research centre, hotel, congress centre, commercial facilities and business park office facilities.
The 34-hectare area was planned as a park-like new district centre, in which the most important buildings are connected by wide water themes.

The importance of the Administration Centre is emphasized by opening up the 220 m long "Grand Arcade", to the park creating an inviting and easy way for people to visit the Administration Building.

The central hall of the Administration Building is a semi-heated indoor street-like space, which is bordered from south by a water pond. Columns rising from the water support the pergola which runs the length of the building. The pergola functions as a sun shade and as an energy source through the use of photovoltaic panels.

In the architecture of the DongFeng automobile company's new headquarters the strength of the Chinese car industry is emphasized by its dynamic forms. The complex which is dominated by a wedge shaped headquarter building also contains an exhibition centre and a research centre.

This was PES-Architects' first competition in China. The area has now been built according to PES-Architects master plan, Dong Feng Headquarters according to PES-Architects concept and the Administrative Building according to PES-Architects facade design.