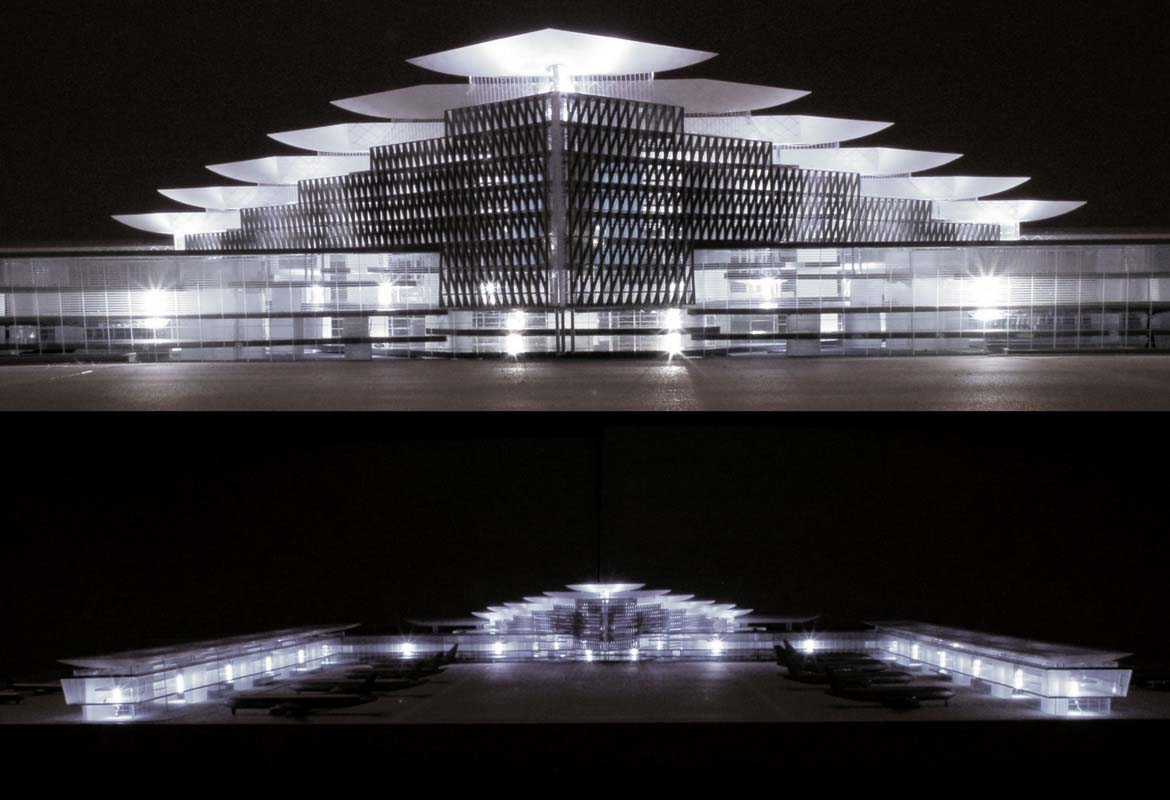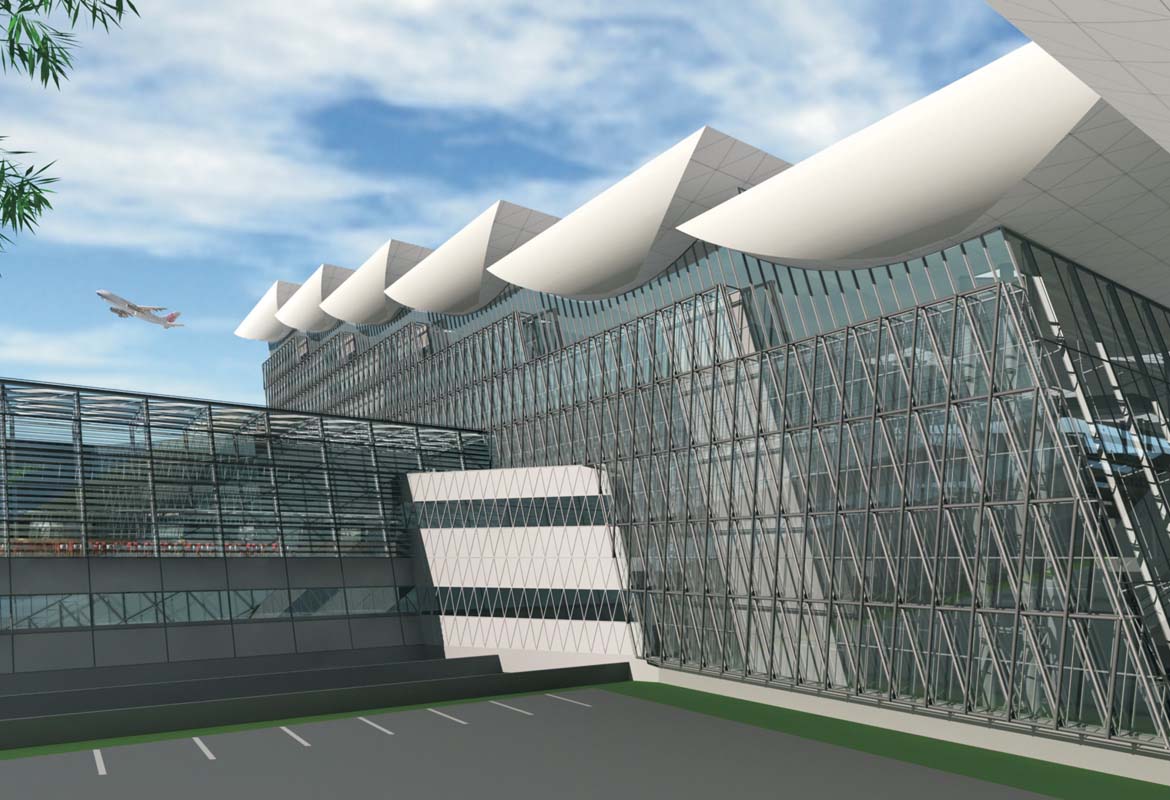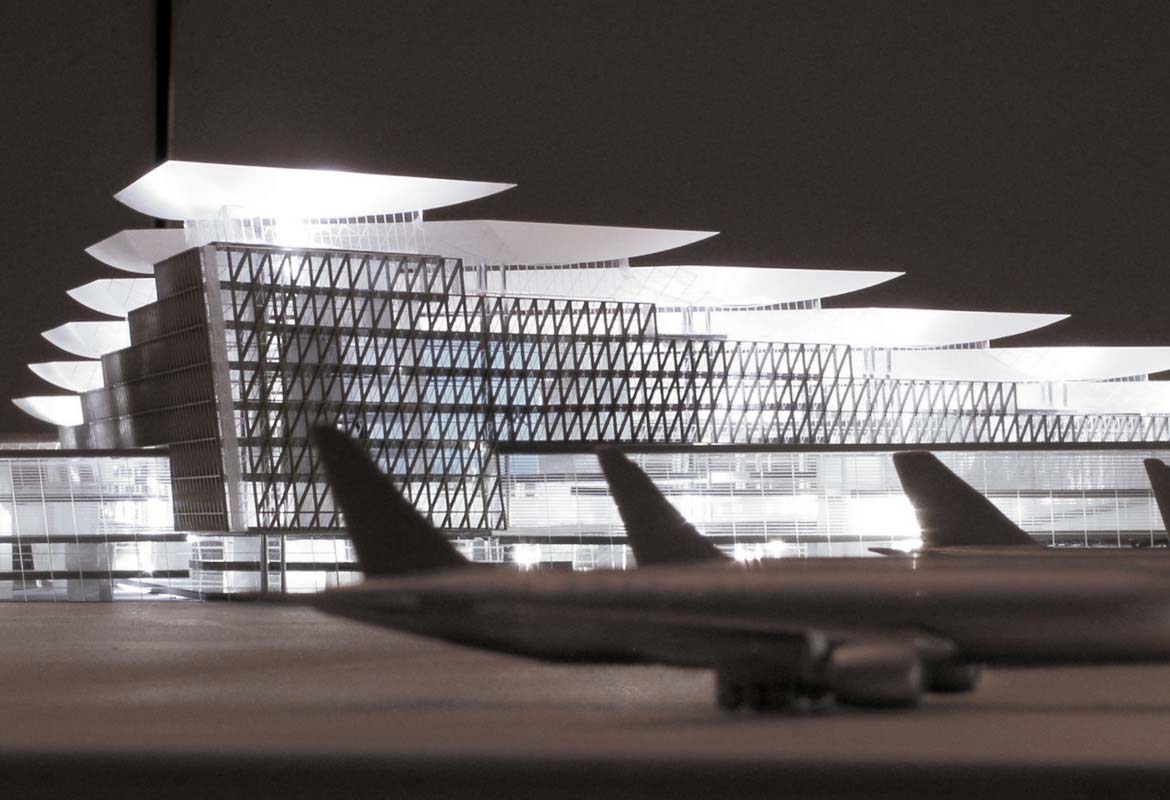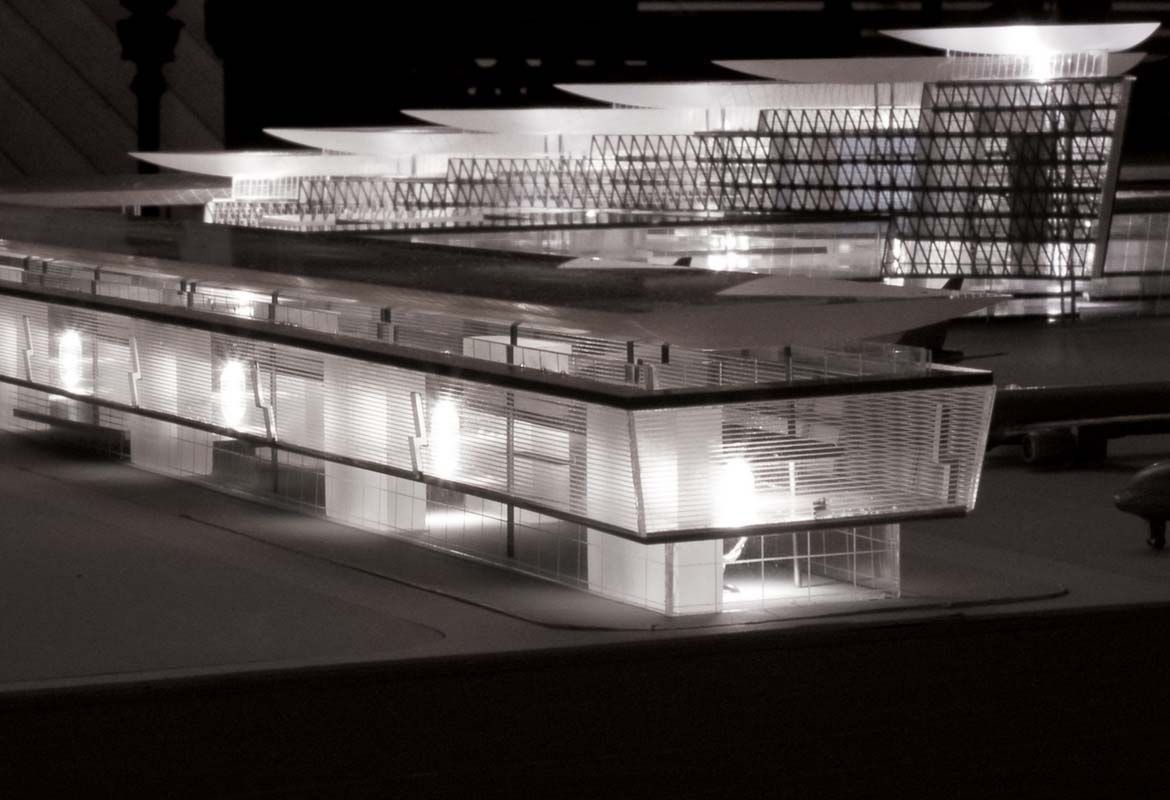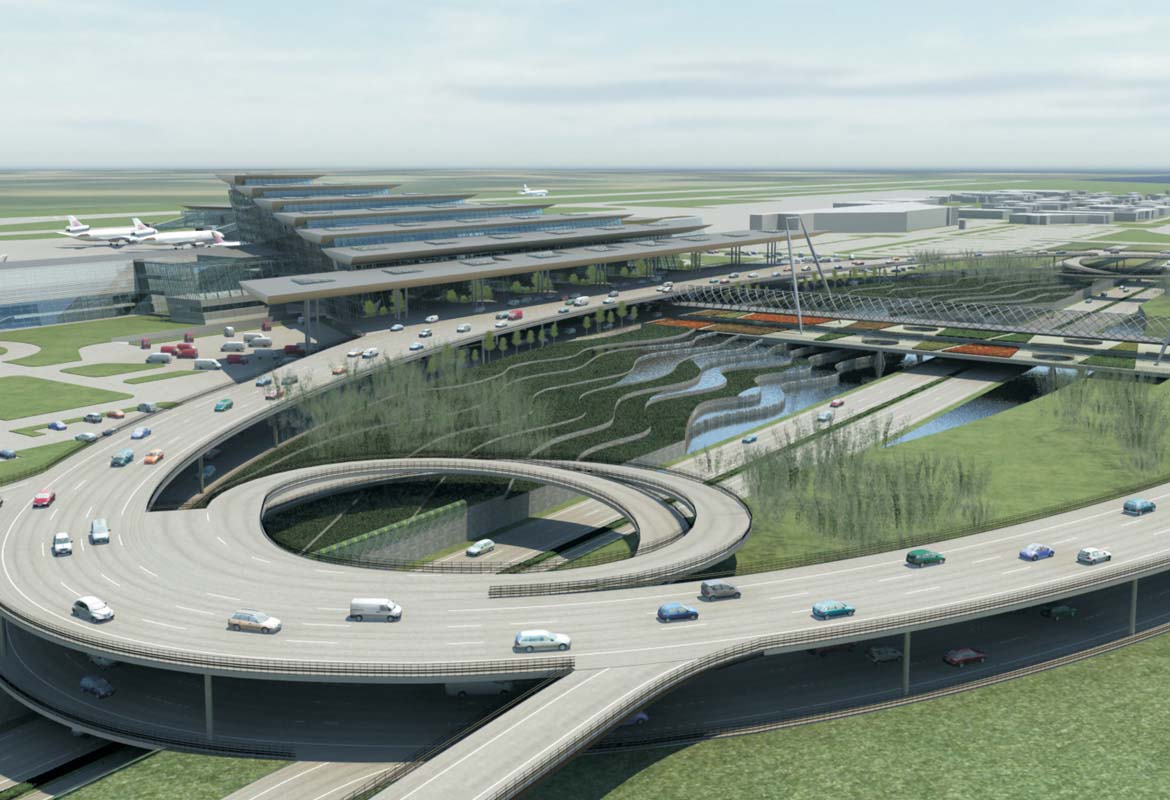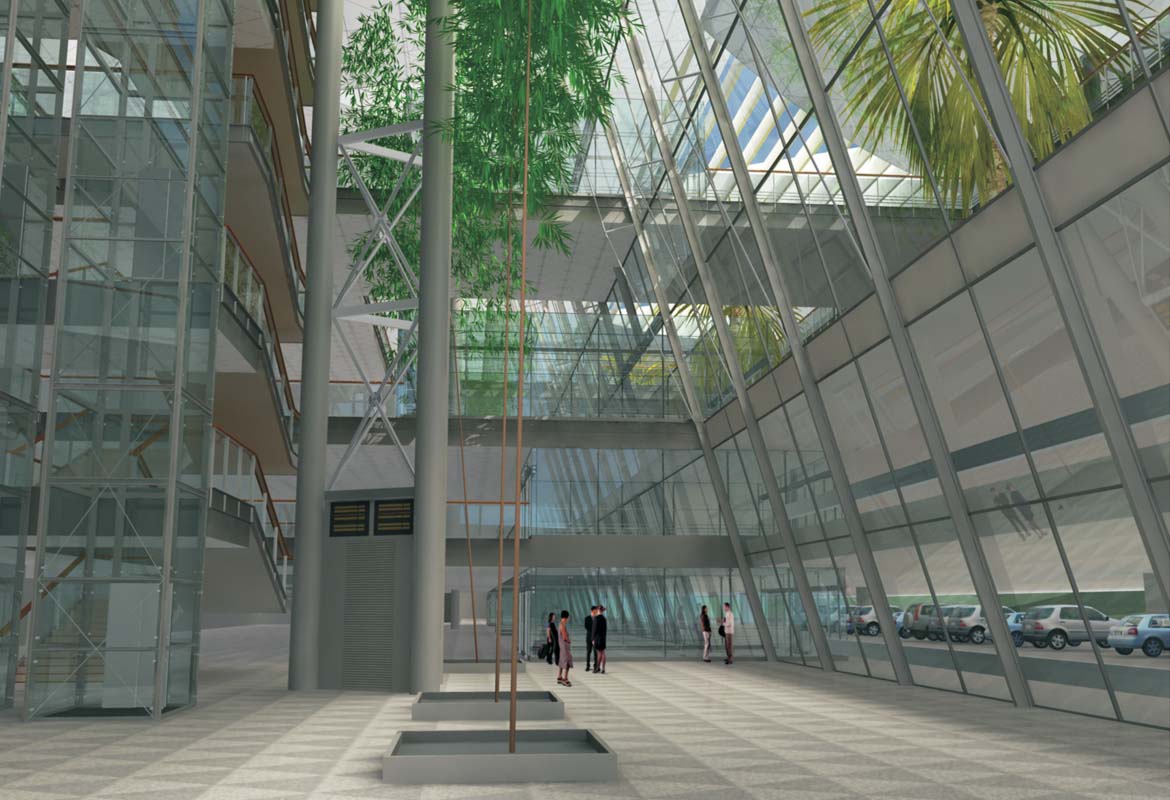 WUHAN TIANHE AIRPORT TERMINAL T2
Wuhan, China
Invited international competition 2003 - split 2nd prize
Client: Wuhan Tianhe Airport/ City of Wuhan
Local Design Institute: CSADI (Central-South Architectural Design Institute)
Project Area: 140.000 m²
Functions: Airport terminal, Commercial Spaces, Hotel
The triangular terminal building rises towards approaching planes as a dynamic and sculptural volume, 45 metres in height. This form inspired by traditional Chinese pagodas consists of 6 stacked wings. This shape allows the interior to be bathed in both natural and artificial light. The gradually ascending roof wings symbolize the dynamic development of the city as well as a bird taking off from the ground.

Natural light is allowed to filter into the terminal through the spaces between the wings and both natural and artificial light are reflected within the translucent curved underside of the wings making them glow as they radiate an even light throughout the space.

Beneath this dynamic form is a multifunctional hybrid terminal. The upper levels of which contain an exclusive airport hotel, which offer stunning views over the whole complex. Plants and water features play an integral part in the sustainability and environment of the new terminal.

This was PES-Architect's second competition in China. The whole project with its' challenging physical model, 3D animations and multimedia work in Chinese were entirely made in Finland. PES-Architects shared the 2nd prize with one of the world's most famous airport designers; Kisho Kurokawa and Paul Andreau.

"The Singapore Airport Working Team" finally won the competition. The terminal has not been built according to the winning entry.
|Transport |