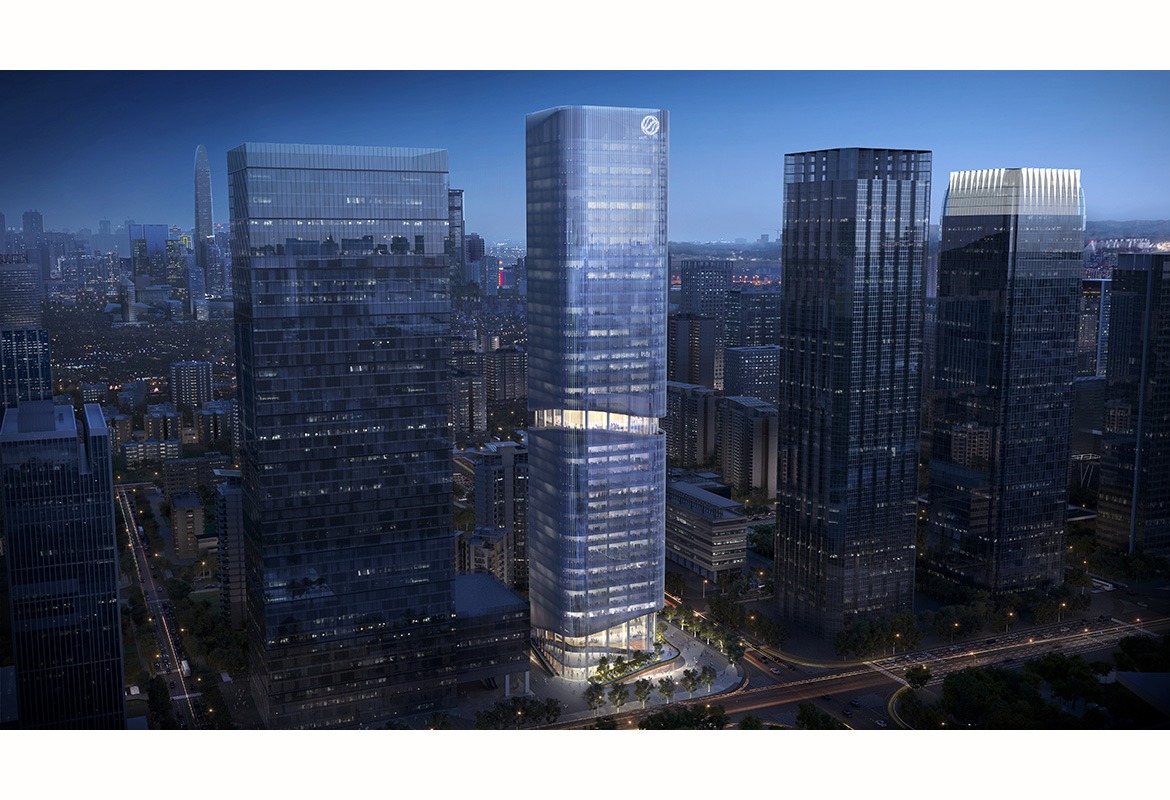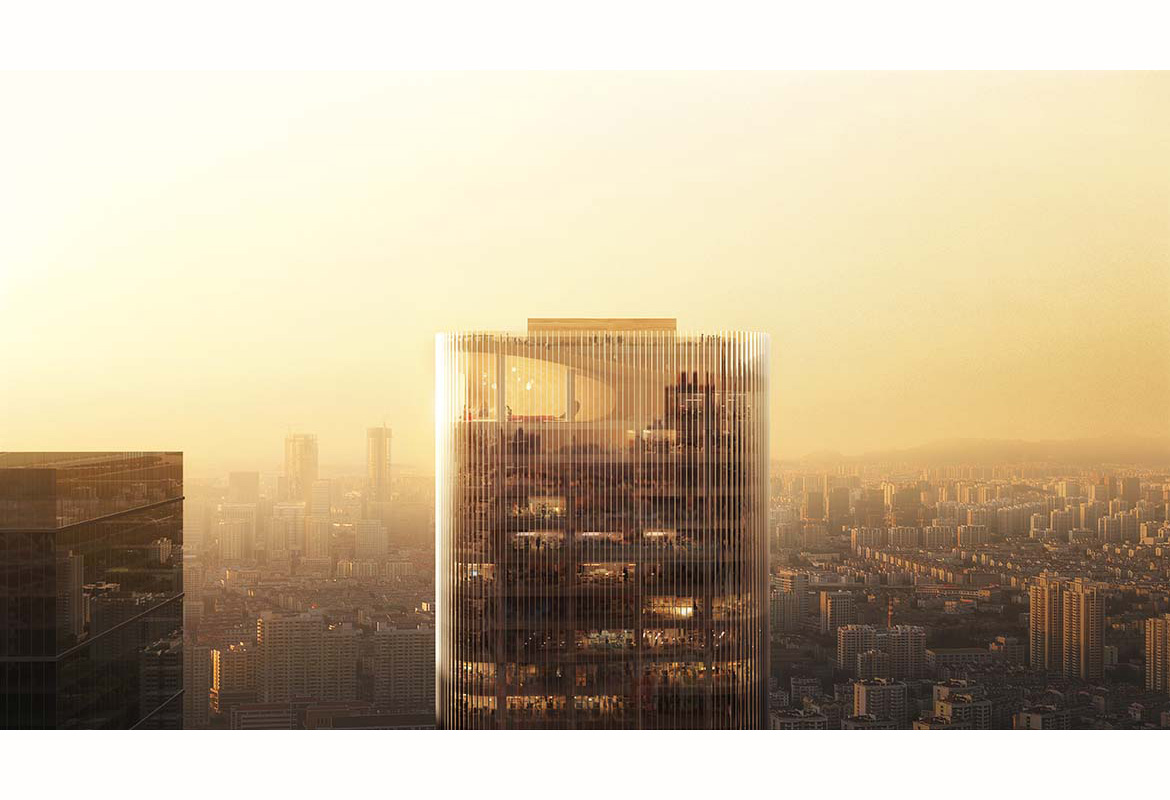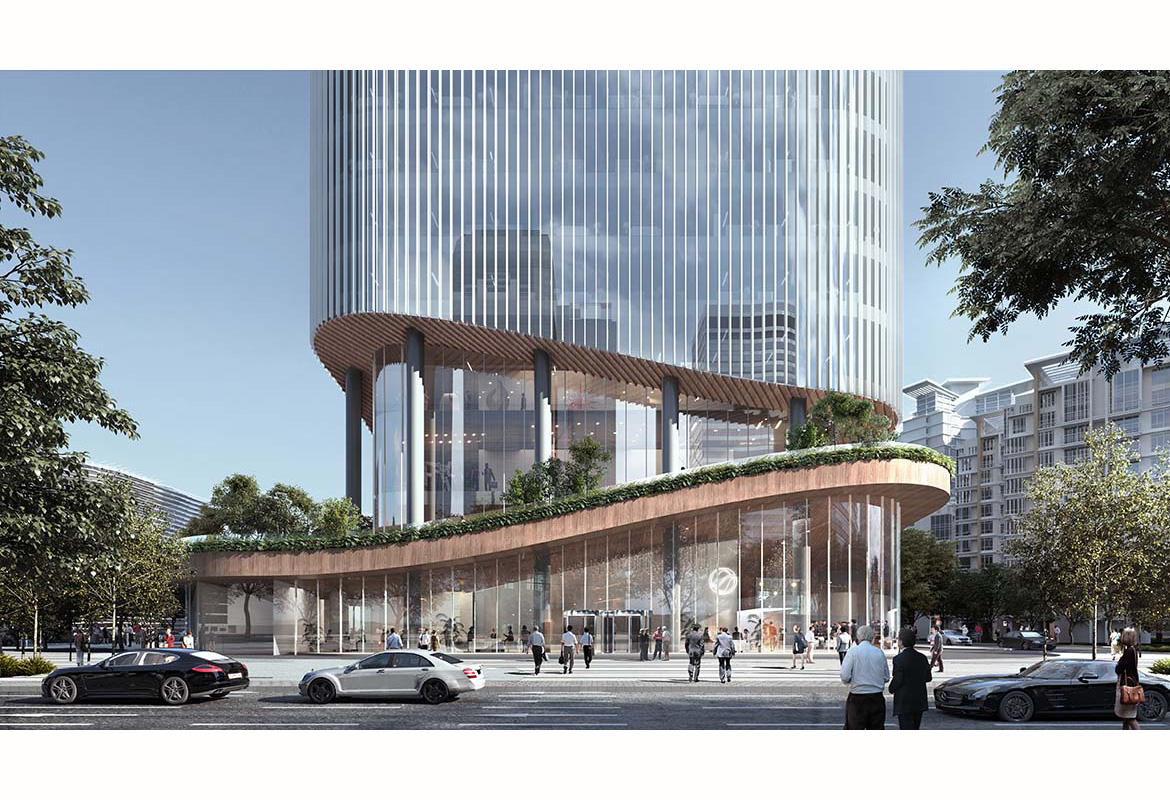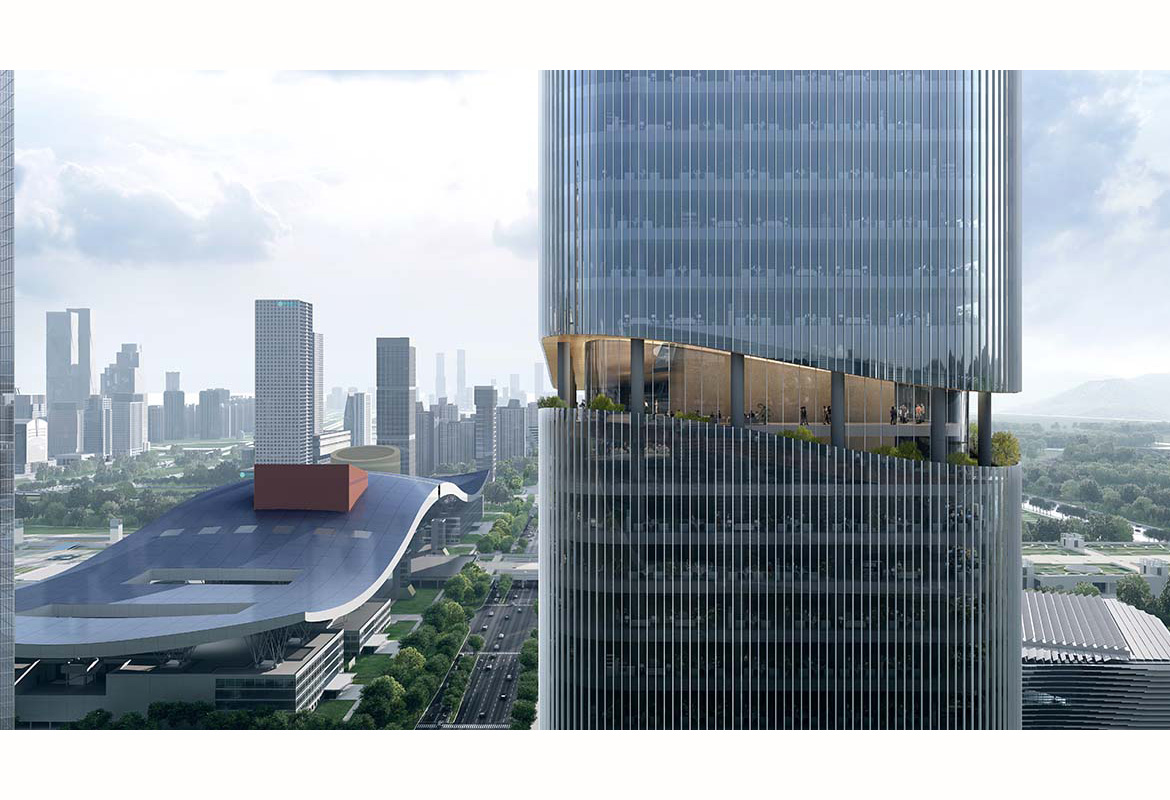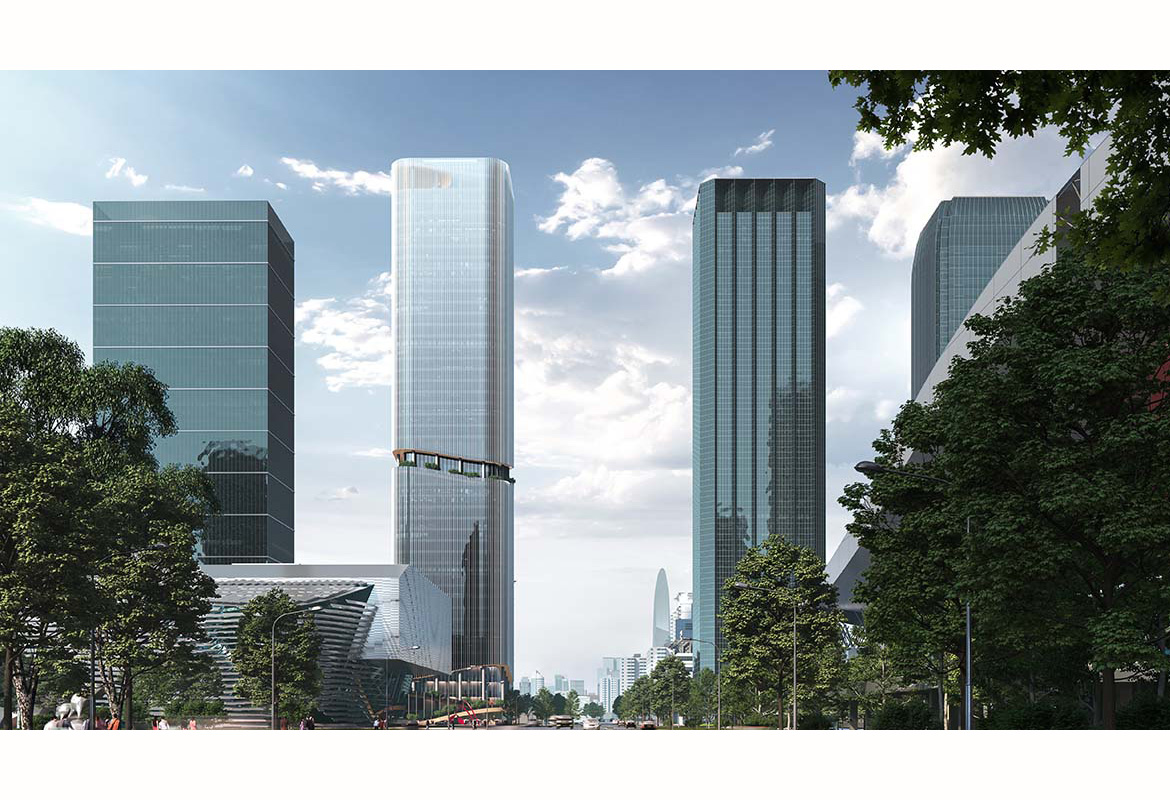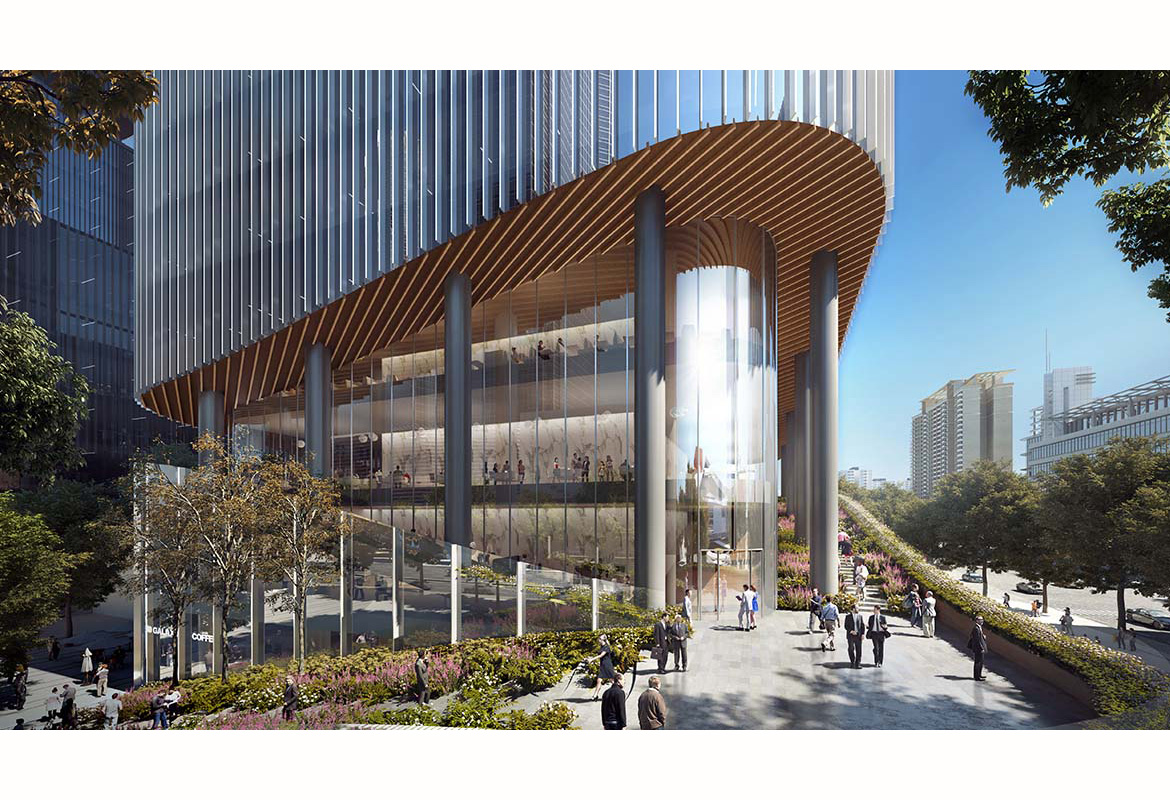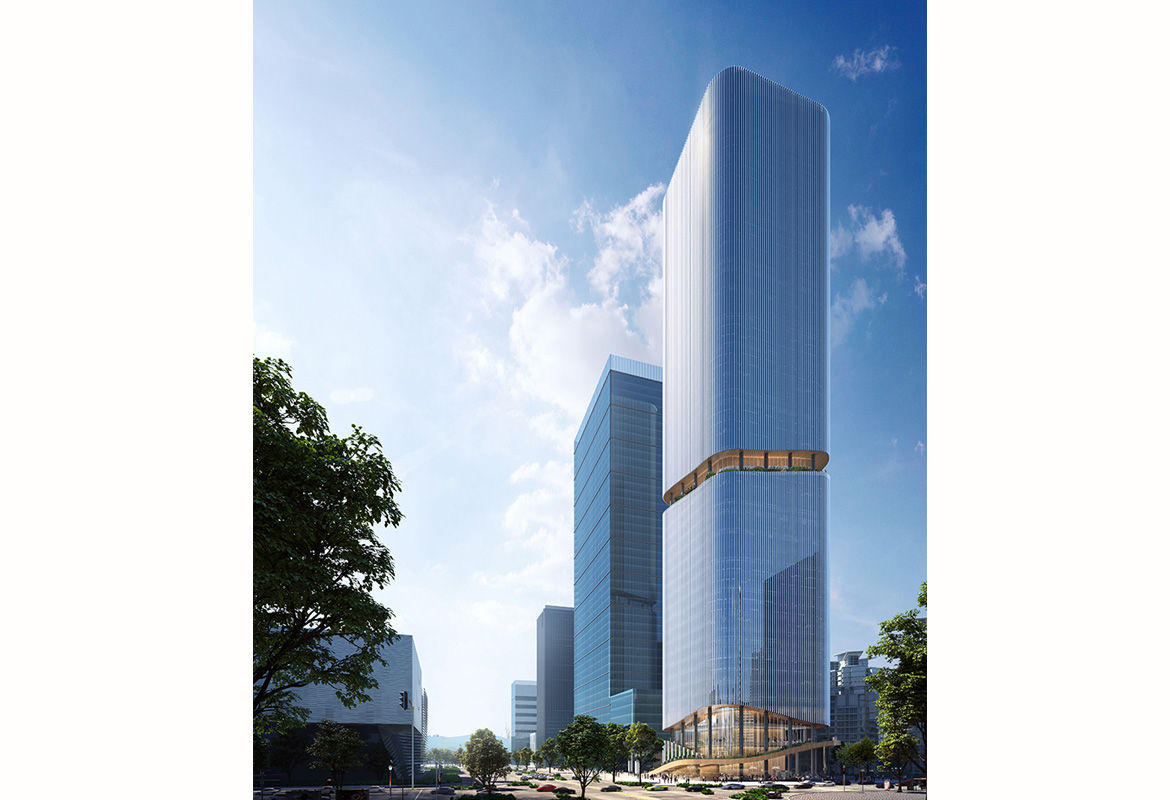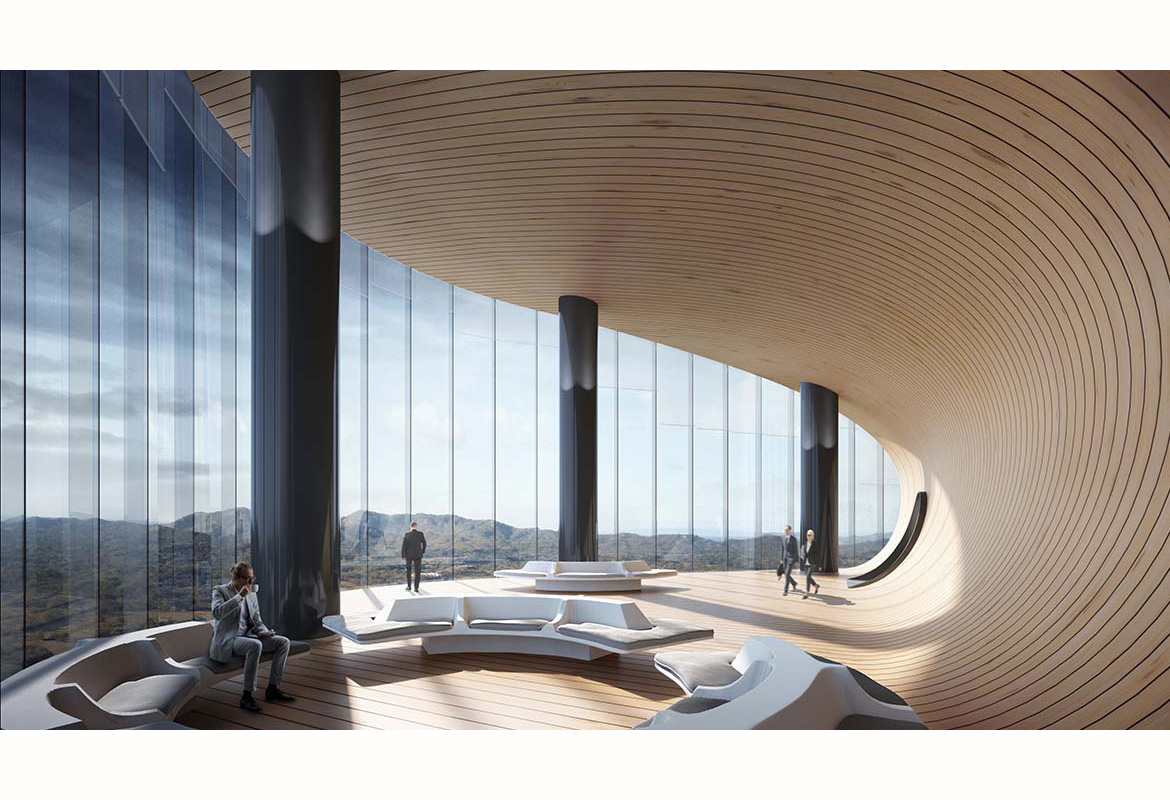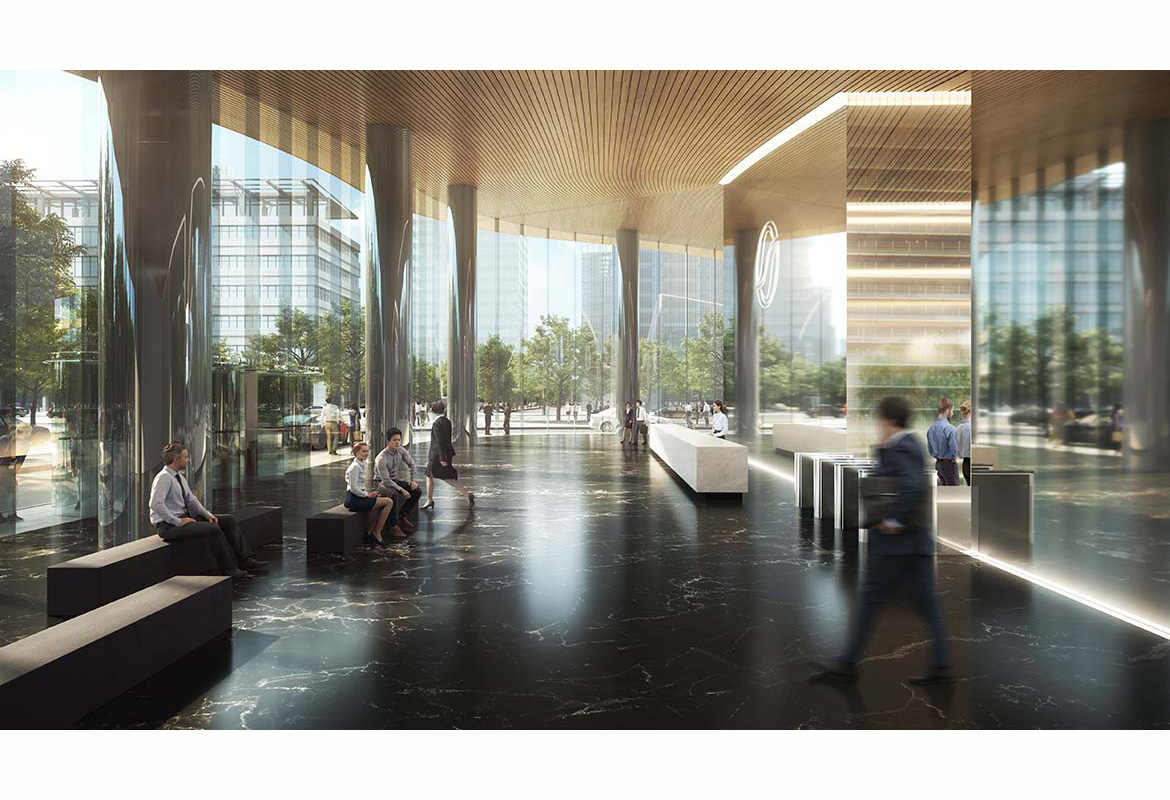 Wumart South Technology Head Office
Futian, Shenzhen, China
Status: International design competition 2021, shortlisted among top six in open tender
Client: Wumart South Technology Co., Ltd
Project Area: Land area 4,499.95 m2, floor area 90,000 m², height 210-220 m
Functions: Office, Commercial
Undulating Corridor – Natural interweaving of architecture and public space The international architecture design competition organised by Wumart South Technology, one of China's largest retail companies, invited proposals for its new head office in Futian Central District, at the core of Shenzhen.

The underlying design principle of our proposal for the Wumart Office Tower calls for a highly economical and functional green office building design, where the building becomes a platform for the creation of an interesting, inspiring and forward-looking company image integrated with optimised and performative architectural solutions and ease of construction. The tower would be a landmark building in Shenzhen's central Futian District and along the green passage.

The iconic figure of the skyscraper spans the skyline and street level whilst placing wave-shaped public spaces at the middle and ground level. The higher floors house the Wumart headquarters, while the lower floors contain office spaces for rent and sale. The spaces in between draw inspiration from Wumart's logo. A wavy ramp connects the blocks, giving rise to a sky courtyard akin to a sculptural public space in the sky, reiterating the company´s icon across the skyline.

The same wave shape lifts the building at the bottom to form an open and dynamic commercial space. The atmospheric ramp extends through the glass interface to the road, attracting people from the Civic Square into the building. The ramp inside the building winds upwards around the core tube, leading the flow of people to stroll through the indoor and outdoor commercial spaces to the shared office space, enjoying the range of services and activities on offer on the way.

The design is a fine balance between aesthetics and rationality, forming a unique tower image and creating a new icon for the company through architecture.