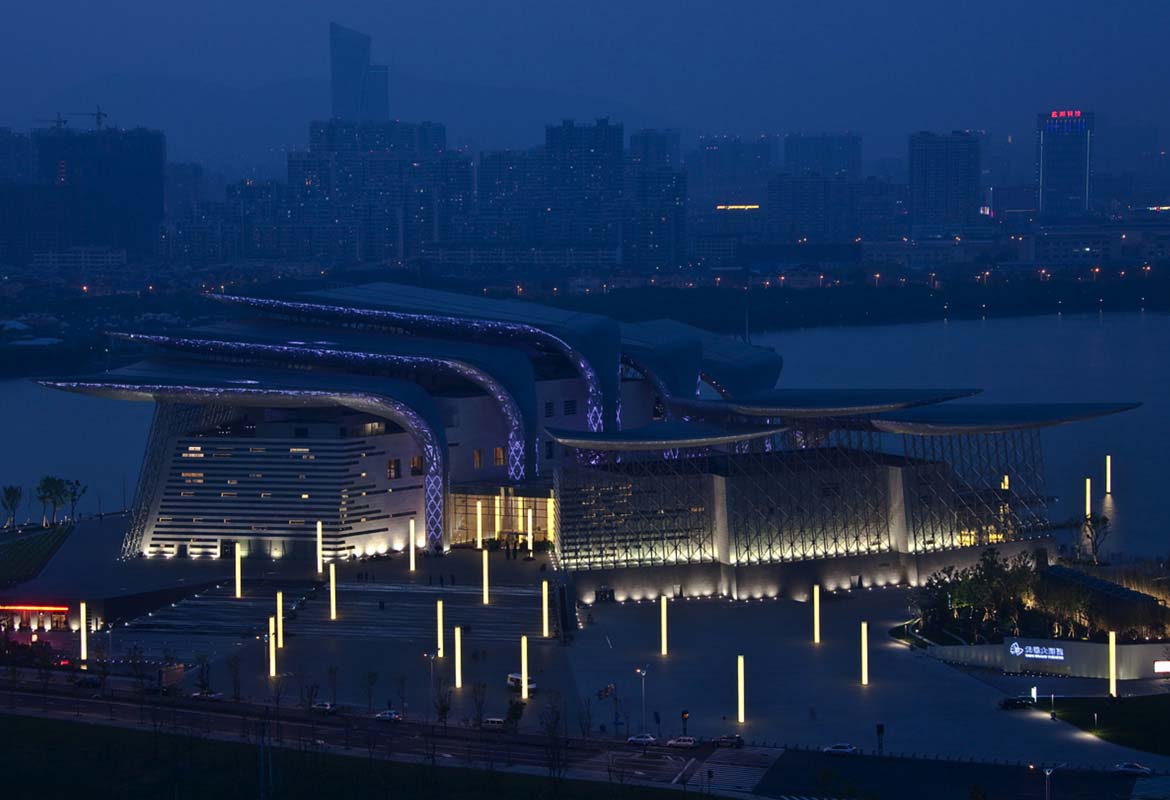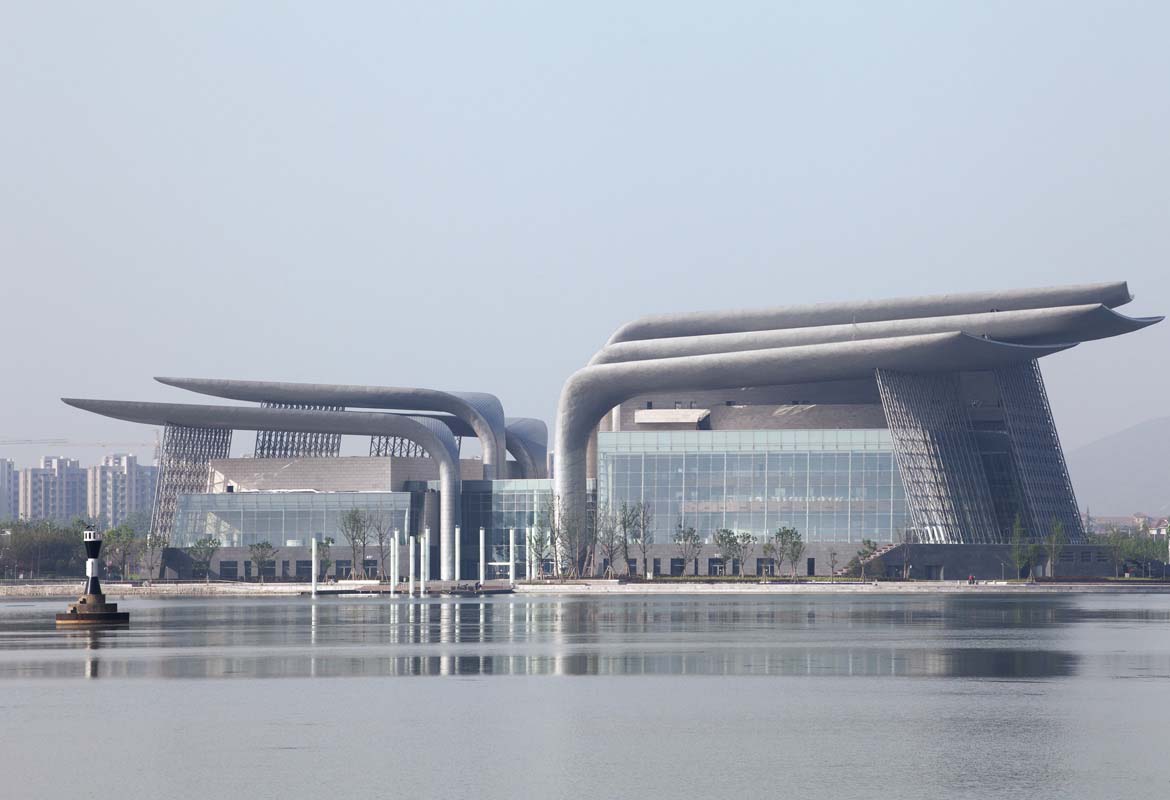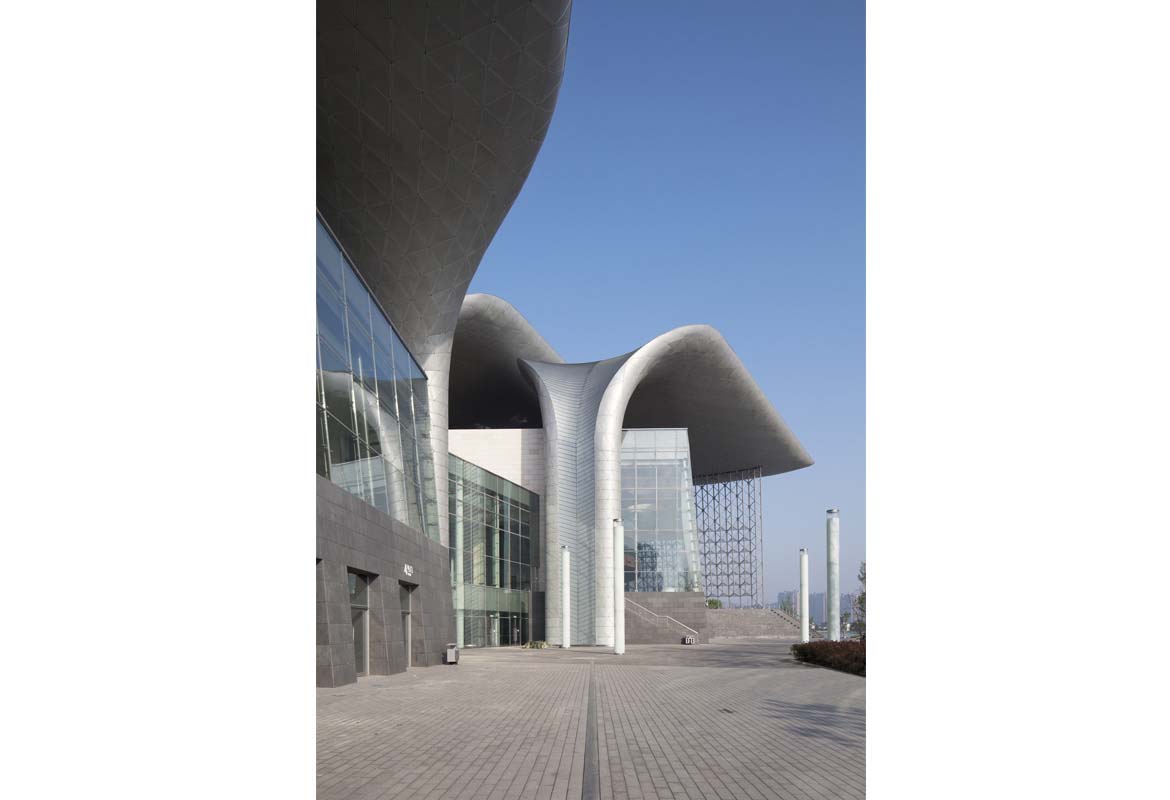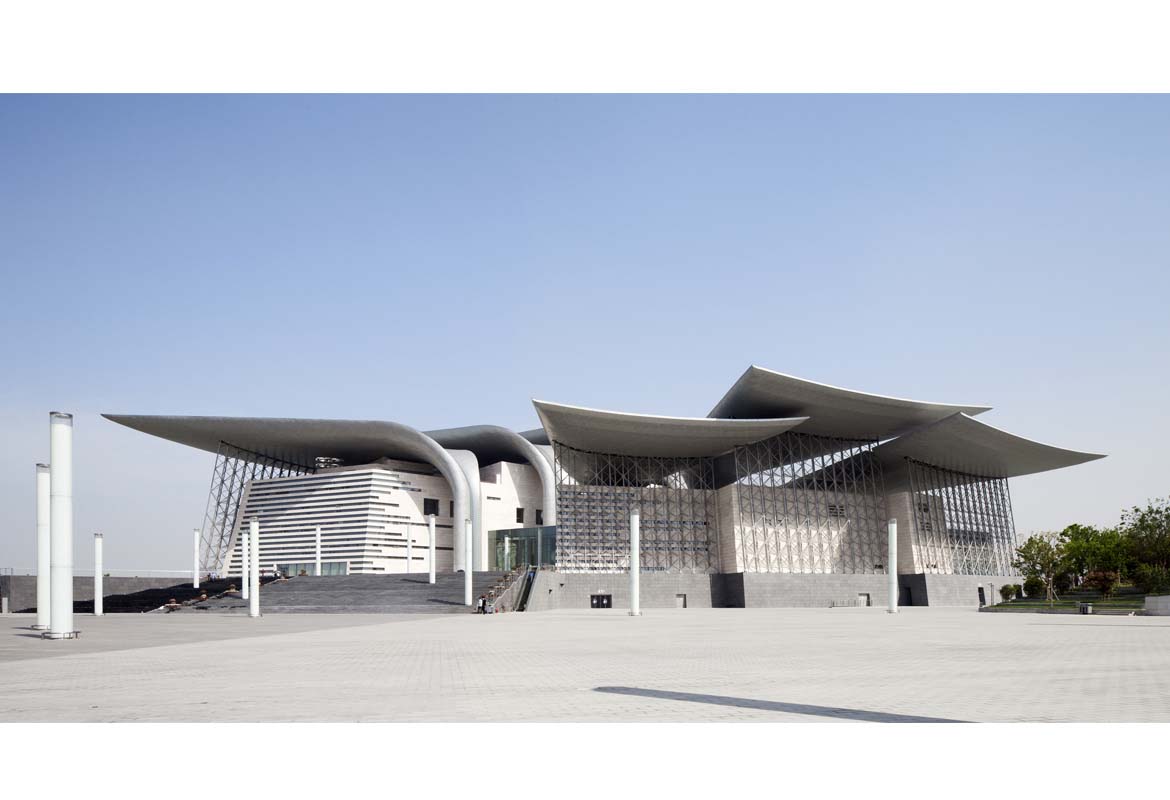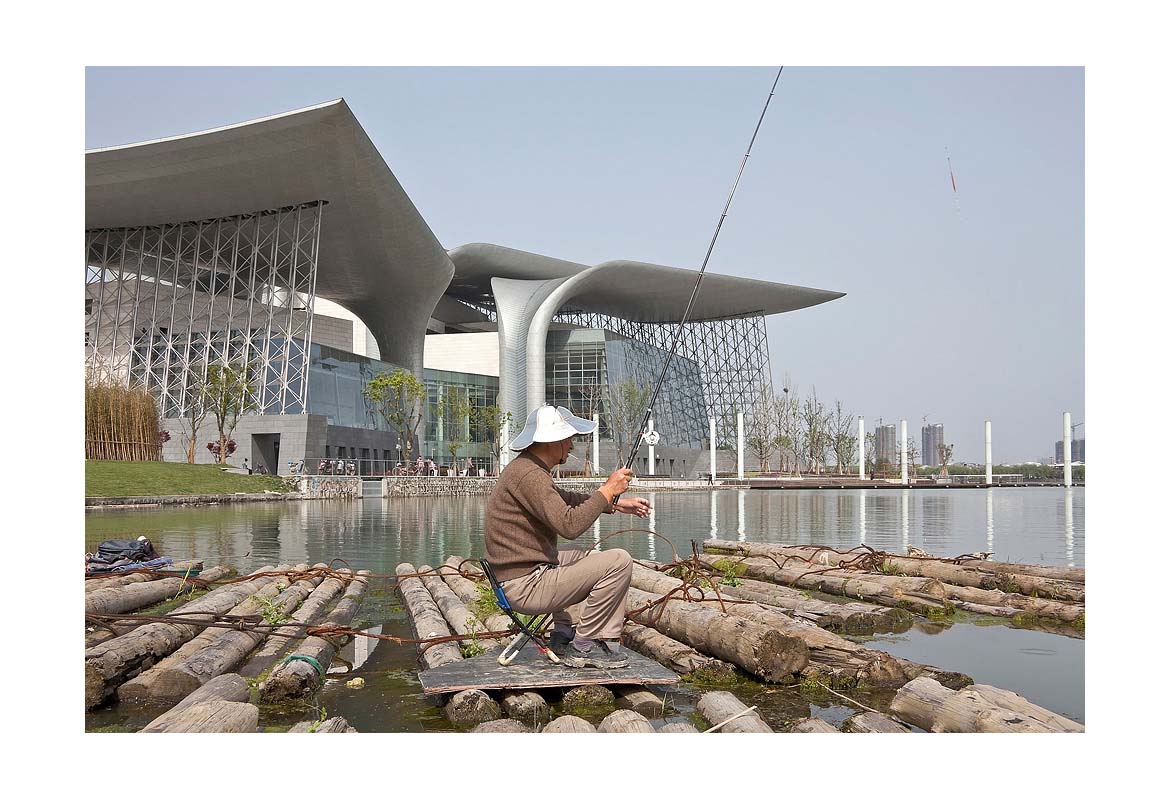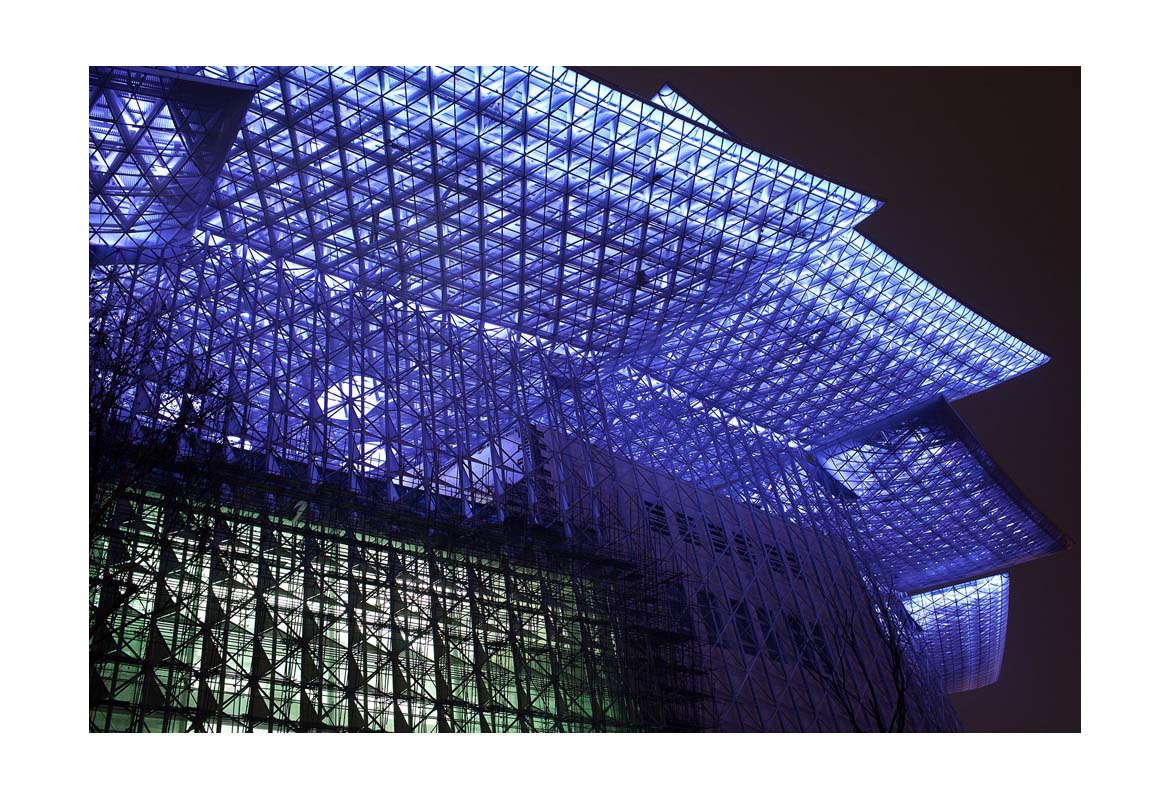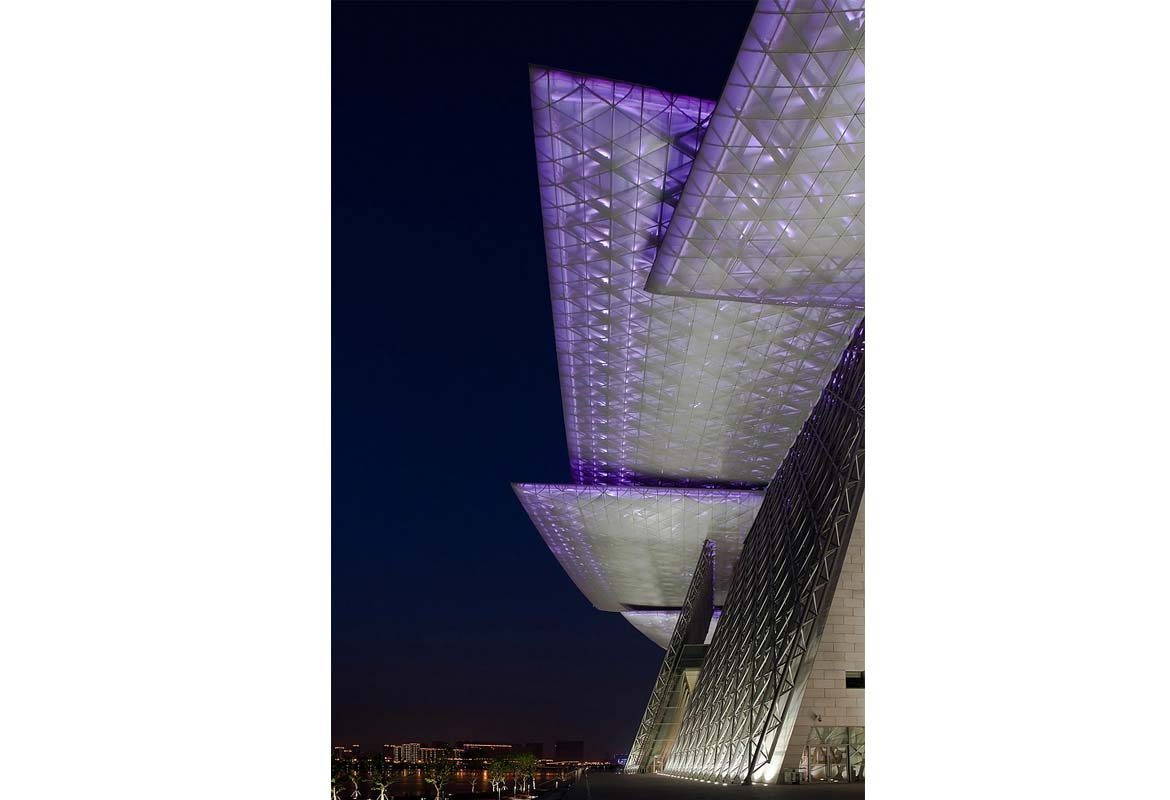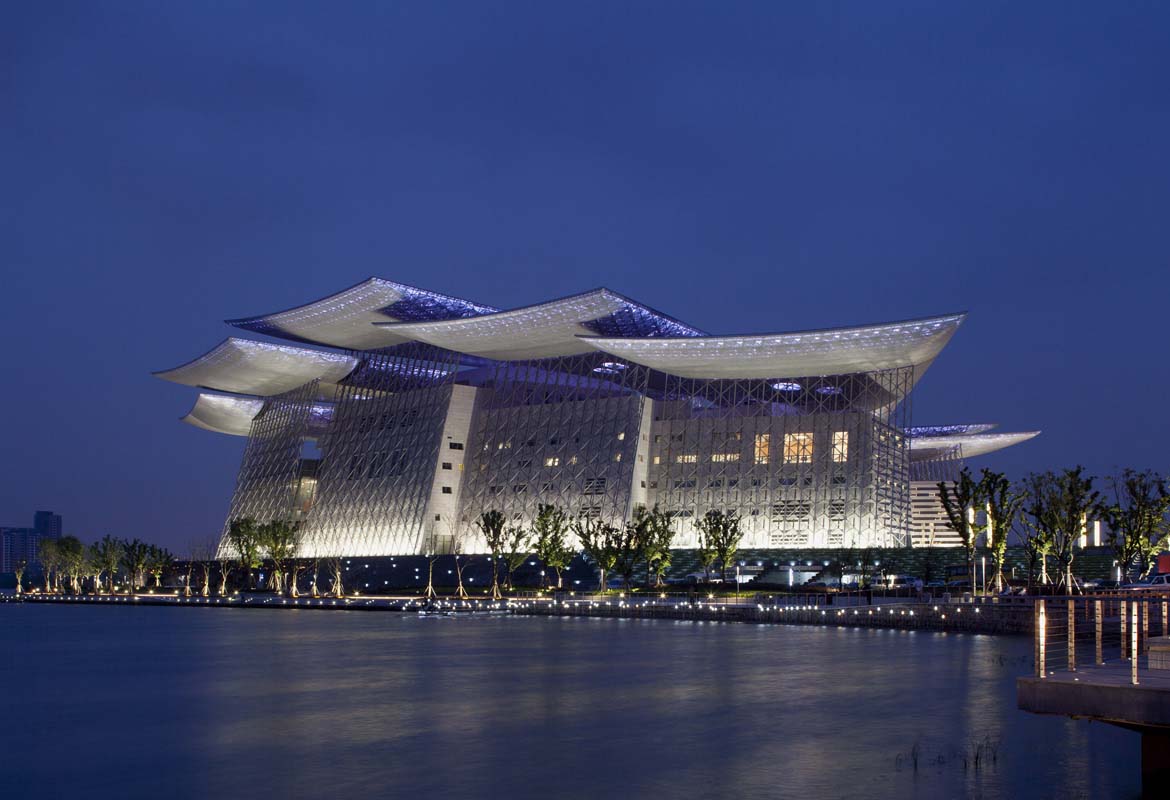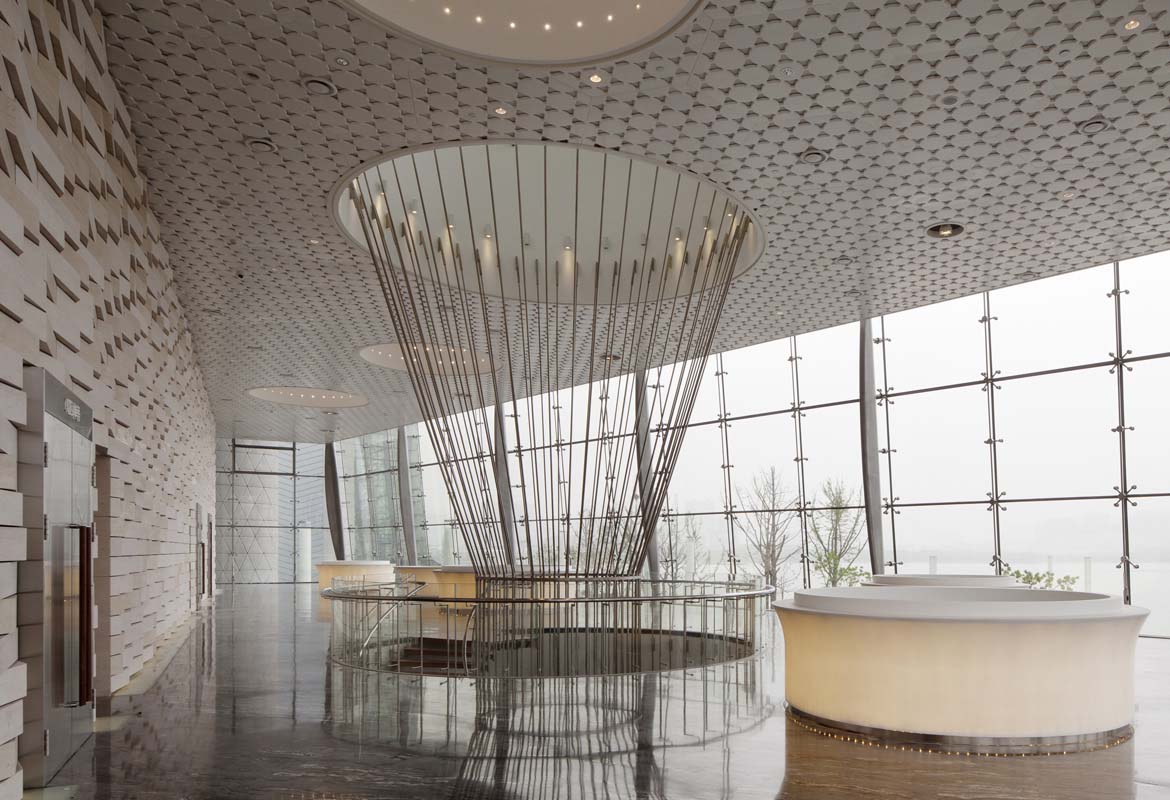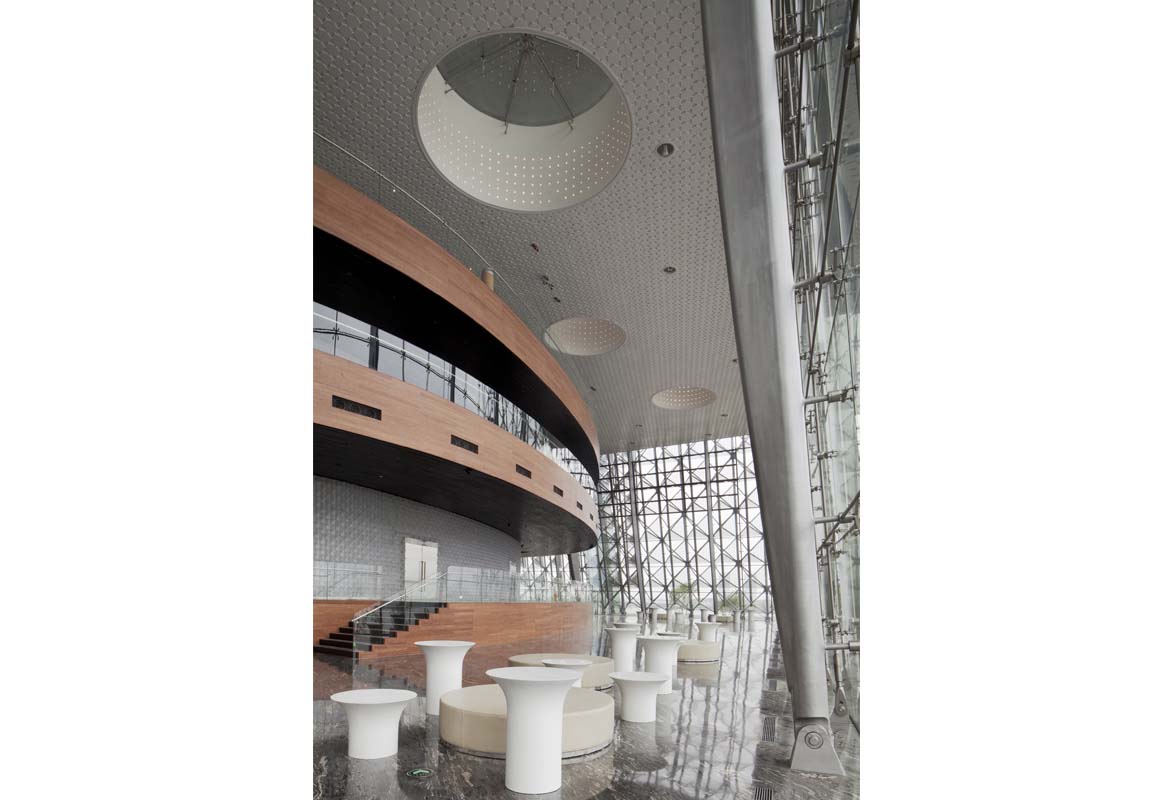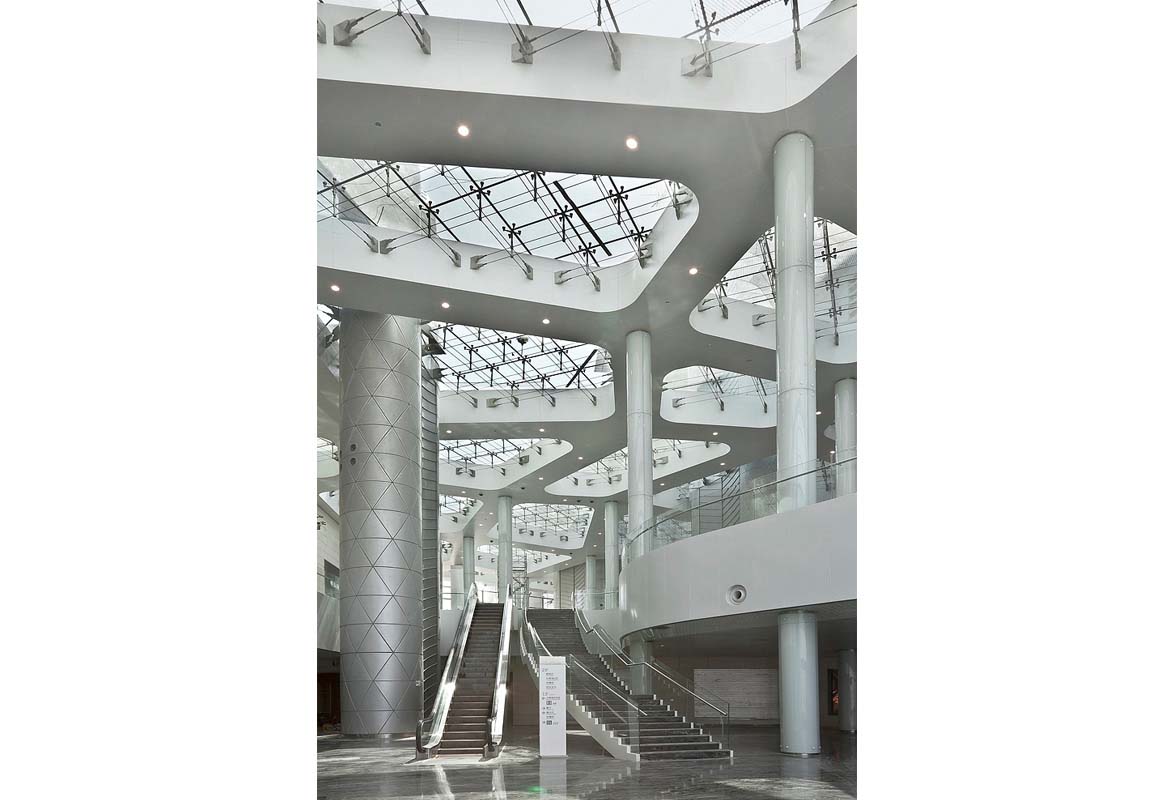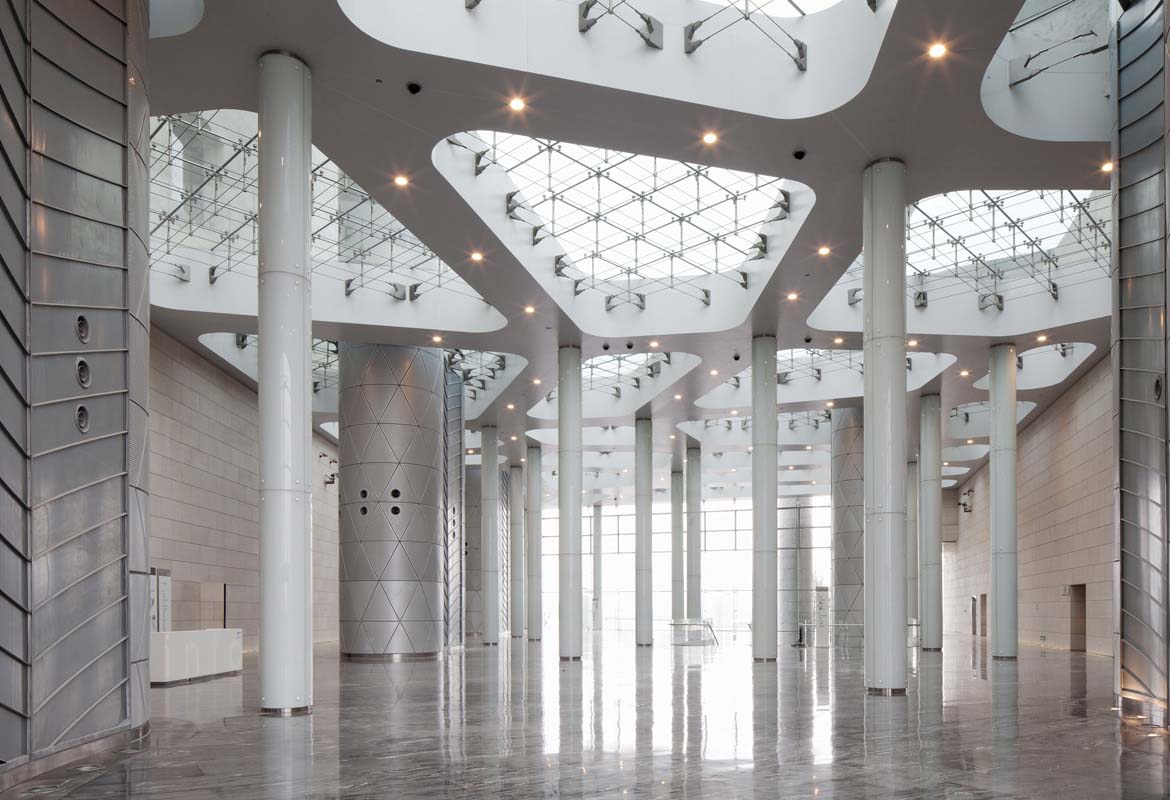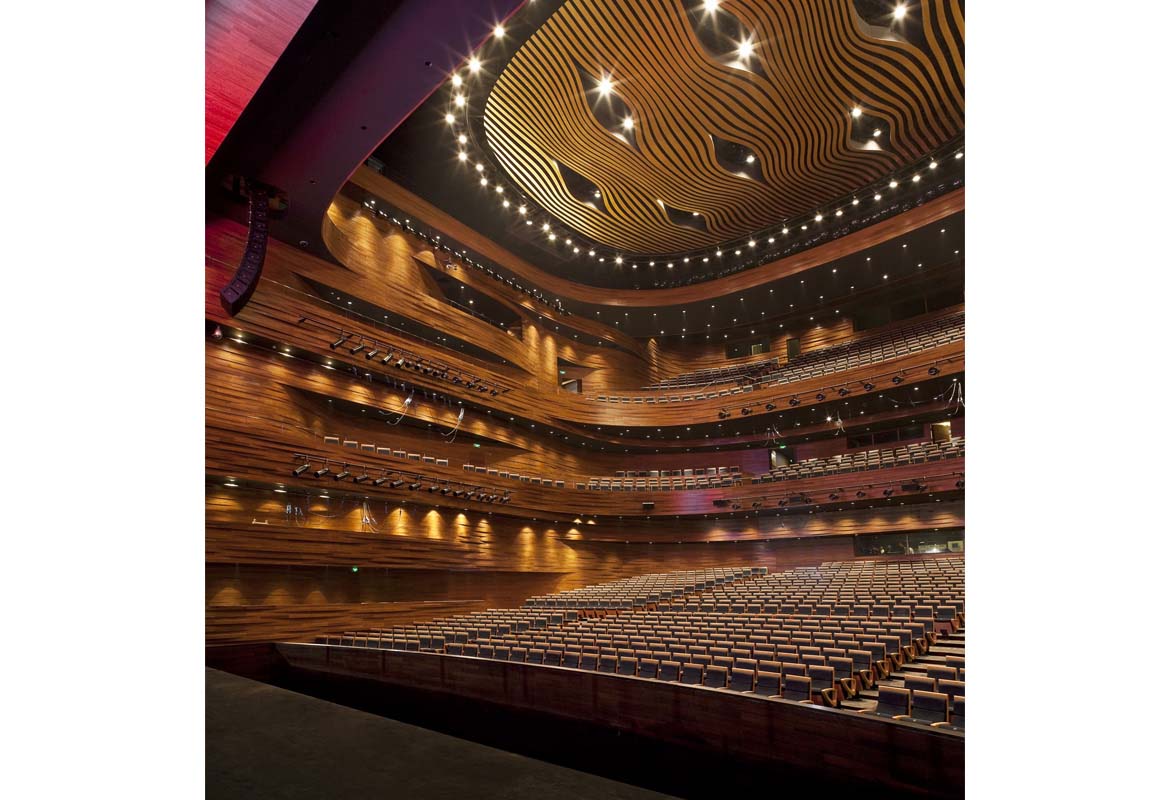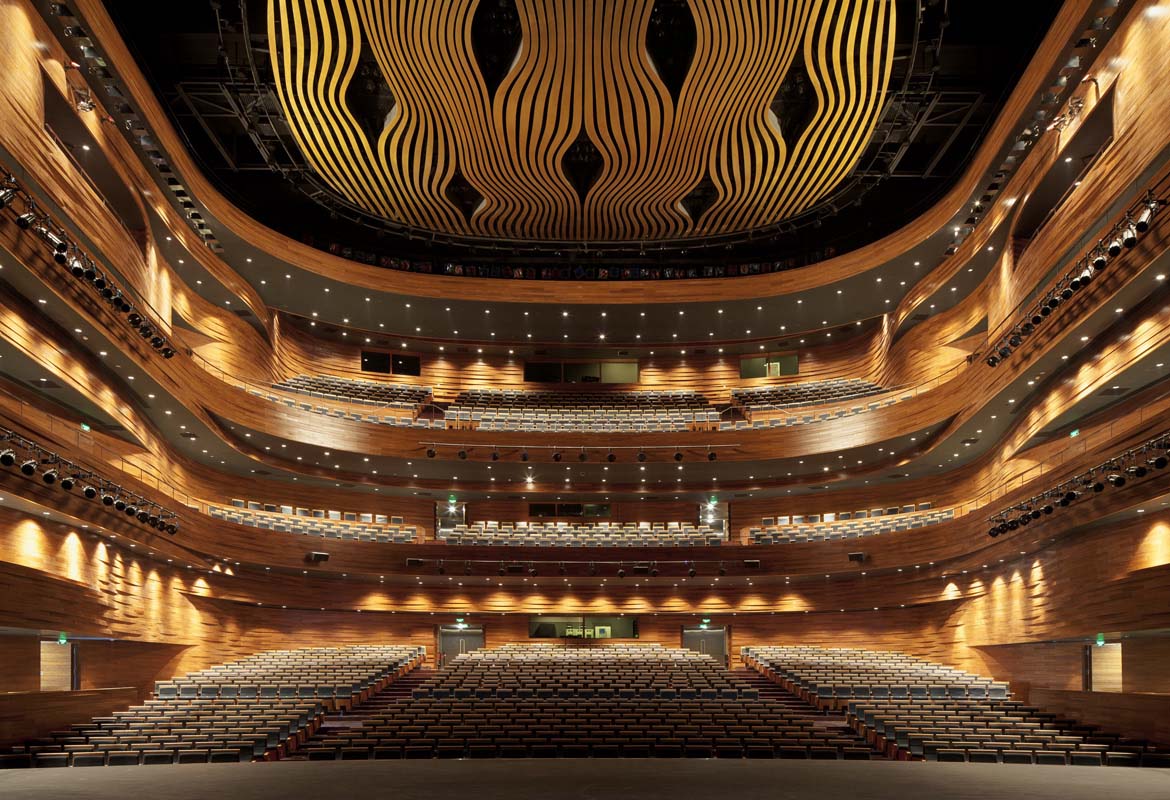 WUXI GRAND THEATRE
Wuxi, China 2012

Invited international competition 2008 - 1st prize

Client, building developer: Office for the Important Urban Projects in Wuxi
Client, user: Wuxi Culture and Art Administration Center
Gross area: 77.252m²
Construction 2009-2011

The Wuxi Grand Theatre is located on a man-made peninsula of Wu-Li Lake, south of Wuxi centre city and is the most important new cultural building project of the Tai-Hu New City. The Wuxi Grand Theatre due to its location and its architectural image is the newest landmark building in the Wuxi area.

The new complex contains a wide variety of functions, but most noticeably it will house the 1680 seat Grand Theatre for classical and Chinese opera, ballet, and symphony orchestral music and a Comprehensive Performance Hall with a capacity 690 seats.

The main architectural image of the Wuxi Grand Theatre consists of eight leaves, or wings, which, together with the terraced stone plinth give the impression of a butterfly descending onto the shore of the Wu-Li Lake. This artist and sculptural form creates a landmark building for Wuxi's new performing arts center. PES-Architects wanted to give such a form to this new art institute so that the building itself becomes a work of art – a big sculpture. In addition to this the wings are an important part of the ecological concept as they protect the building mass from the direct heat of the sun.

In order to take full advantage of its lakeside location, the main entrance and public spaces have been raised from the surrounding level creating a stone plinth. On the top of this sits the two stone auditoriums, which are linked by the glazed entrance lobby with open views across Wu-Li Lake.